LeBron James Confirms He Is Not Retiring, Announcing His Return for a 21st NBA Season
Making his announcement at the ESPYs.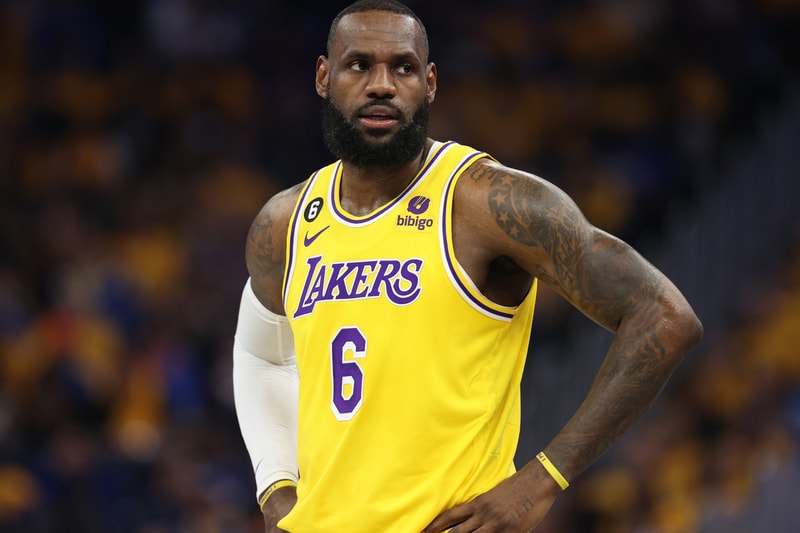 LeBron James has officially confirmed that he will be returning to the NBA courts for a 21st season. Not ready to retire just yet, the Los Angeles Lakers spoke on the ESPYS stage announcing that he still has a lot to give to the sport.
The 38-year-old basketball player was reportedly contemplating retirement following the Lakers sweep in the recent NBA Finals. At the time, he spoke to the press in a post-game interview saying, "Going forward with the game of basketball, I've got a lot to think about." On Wednesday night, James took to the ESPYS stage after accepting the award for Best Record-Breaking Performance for surpassing Kareem Abdul-Jabbar as the league's all-time leading scorer.
James addressed the rumors and said to the crowd, "I don't care how many more points I score, or what I can or cannot do on the floor. The real question for me is: Can I play without cheating this game? The day I can't give everything on the floor is the day I'll be done. Lucky for you guys, that day is not today." His wife Savannah was joined by their three children, Bronny, Bryce and Zhuri to present him with the award. In the speech James added, "Tonight, I want to use this moment to just say something that I've said a million times and I will never get sick of talking about it: I love this game. I love the game of basketball. There's a video going around right now on the internet of me coaching Bryce's team last weekend and it's actually pretty funny. I saw a lot of posts with people talking about, 'LeBron brings the energy to a high school AAU game the same way he would do to a Finals game.' And to me, that's the ultimate compliment. In my 20 years playing this game and all the years before, I've never, ever cheated the game and I will never take it for granted."
Many of James' former teammates including Dwyane Wade, Carmelo Anthony, Chris Paul and Kentavious Caldwell-Pope were in attendance. Upon accepting the award, James also took the moent to reiterate his dedication to the game, "I do it for some of my teammates that I've had before and now. And I do it for all the greats that came before me. And more importantly — or most importantly — I do it for the fans, the lovers of the game."
As the next season approaches, fans can be reassured that the King will return.
"Lucky for you guys, that day is not today."

Go off, Bron 😂 pic.twitter.com/4X1Fqs0PqX

— ESPN (@espn) July 13, 2023
In case you missed it, Daniel Ricciardo makes surprise F1 return.