London Sneaker School to Open Three-Month Savile Row Concept Store
Visitors will being granted the opportunity to participate in workshops and events led by industry experts.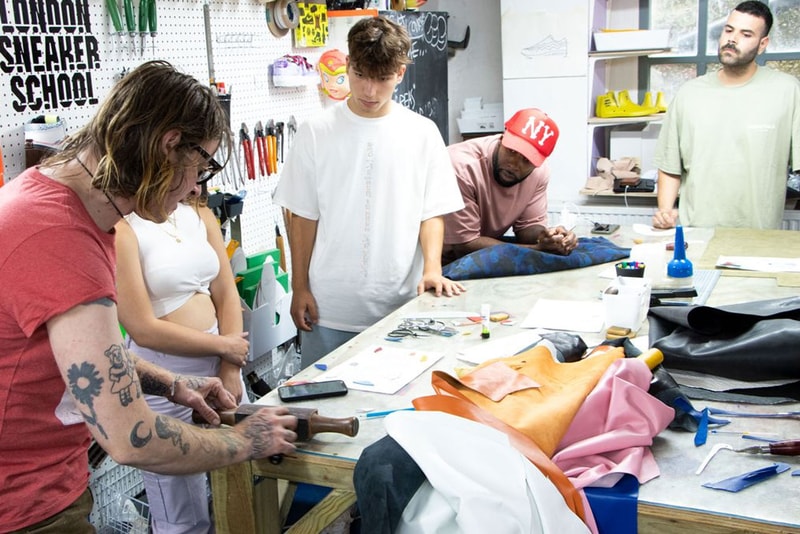 London Sneaker School, a new institution in sneaker design and education, has just announced the opening of its brand-new concept store on Savile Row, the historic home of world-class tailoring in Mayfair, London.
The concept store has been brought to life in collaboration with creator community, CANVVS, with the three-month concept store marking a significant milestone for London Sneaker School as it expands its presence from its factory workshop in Hackney to the heart of bespoke fashion in the UK capital.
Providing a space for fashion and sneaker enthusiasts to learn and experiment, the store will also offer a unique retail experience by bridging manufacturing, education, and retail.
Clients who visit the store will be able to take part in a design consultation with the LSS team before their bespoke custom sneaker is hand-crafted by several of London's experienced cordwainers. Hand-painted elements will also be available upon request at the store, using local artists who are part of the CANVVS creator community.
View this post on Instagram
Additionally, LLS' new concept store will feature a unique insight into the journey of sneaker design and manufacturing, with visitors being granted the opportunity to participate in workshops and events led by industry experts, allowing them to study the art of sneaker design, customization, and the latest trends in the ever-evolving sneaker industry.
Speaking about the launch of the concept store, Jase Cooper, Founder and Creative Director of London Sneaker School, said: "We are very excited to open our flagship store on Savile Row. This strategic location will allow us to combine our culture and community with Savile Row's rich heritage and association with the finest craftsmanship in the fashion industry.
"In a true celebration of all aspects of culture that London has to offer, the store will build on our belief that when manufacturing is closer to the culture opportunities for new forms of expression are born for independent creators."
You can visit the new London Sneaker School concept store at 20 Savile Row from July 28 and in other footwear news, take a look at the new Nike Air Max 1 G.