You Can't Sit With the Blumarine x Heaven by Marc Jacobs Girls
The two Gen-Z-centric labels combine for pink camo, embroidered denim, cropped attire and genderless attitudes.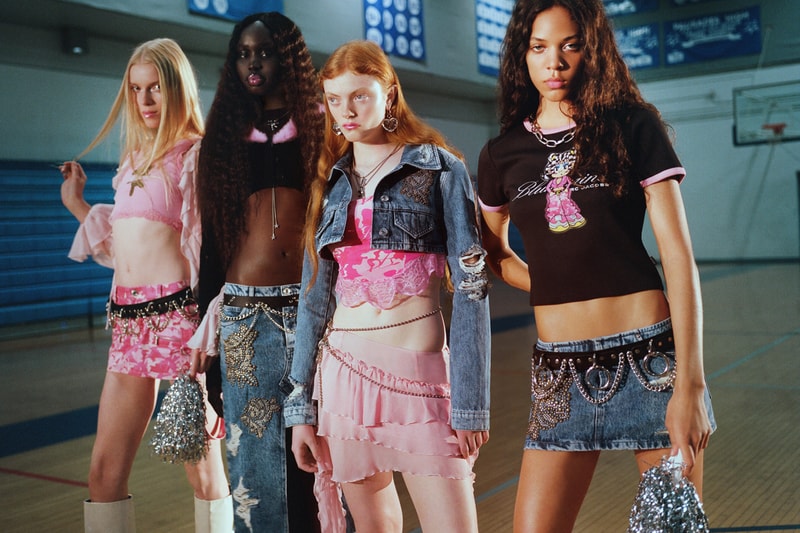 1 of 10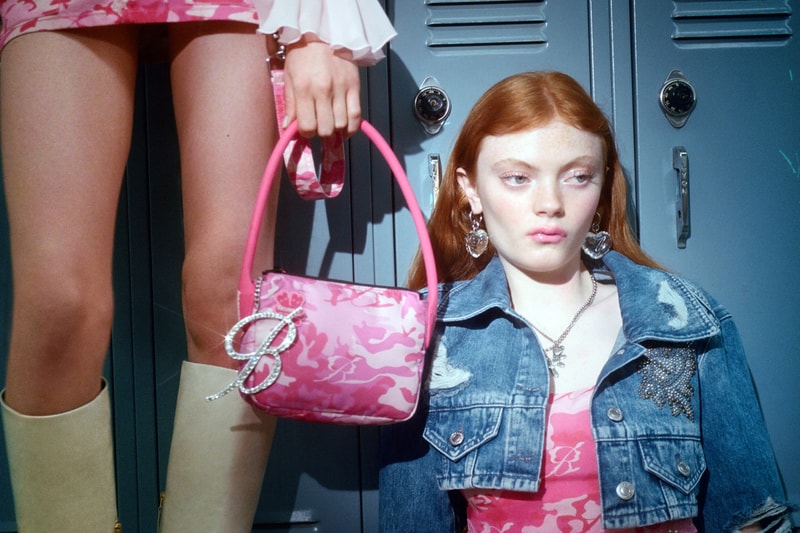 2 of 10
3 of 10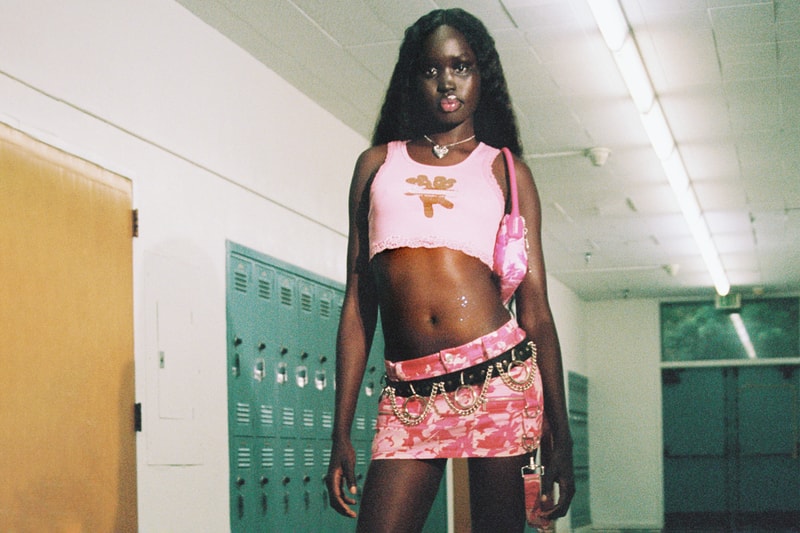 4 of 10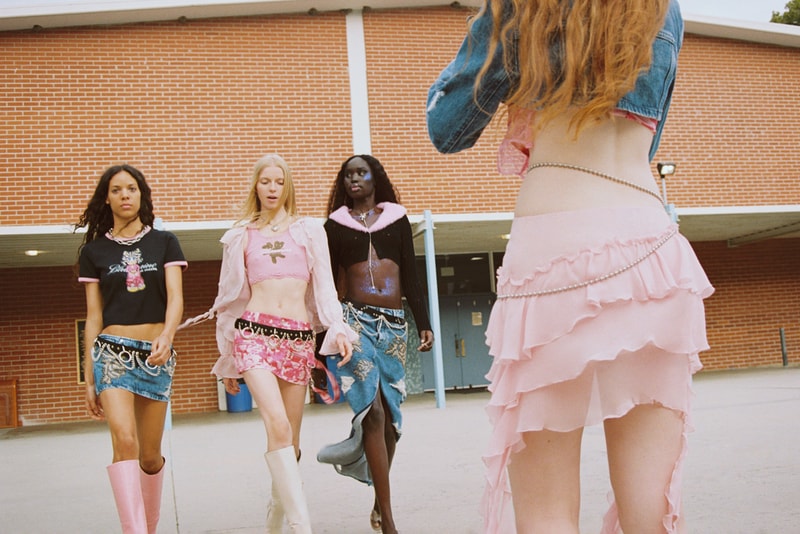 5 of 10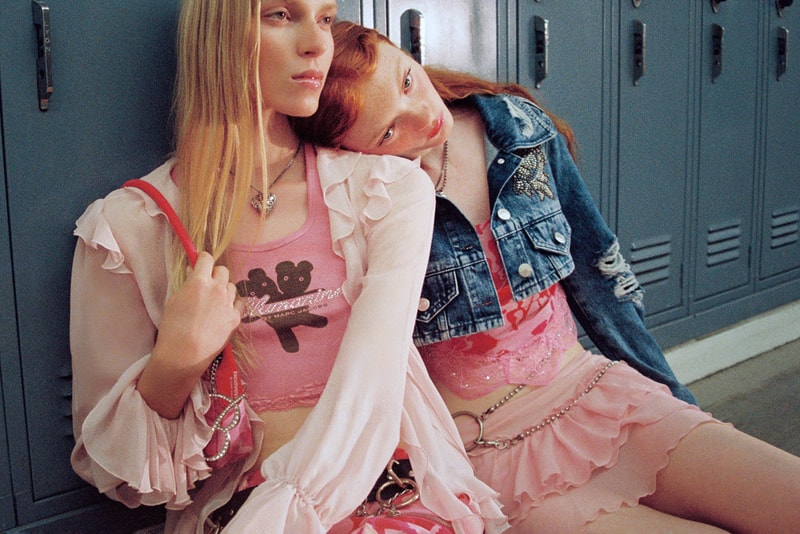 6 of 10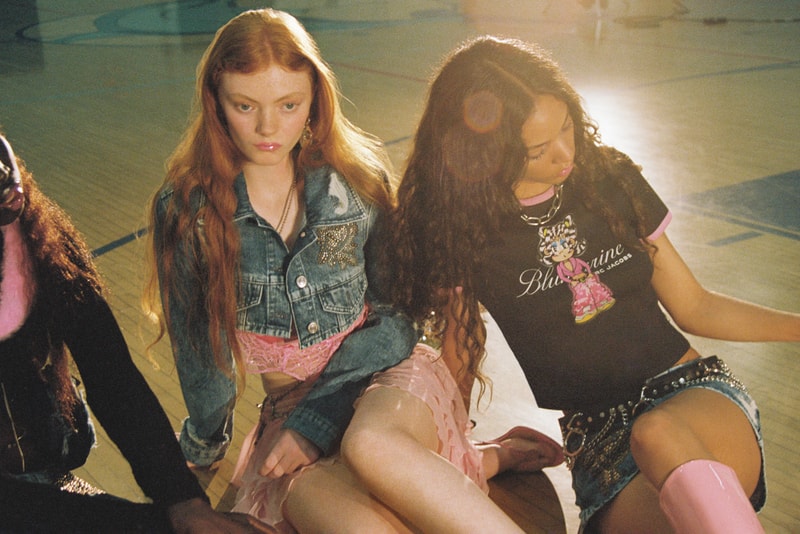 7 of 10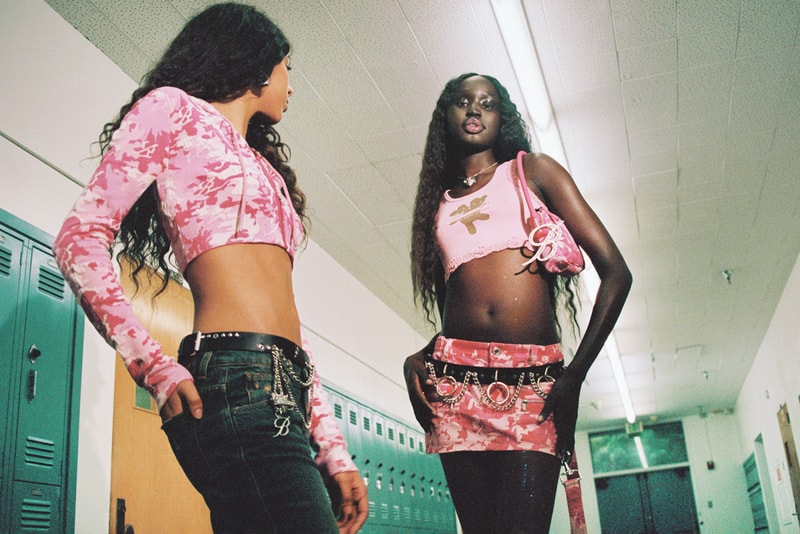 8 of 10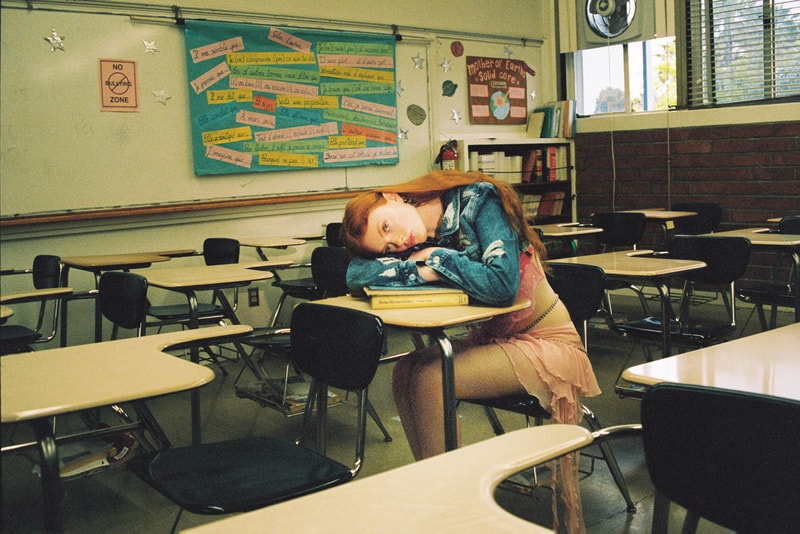 9 of 10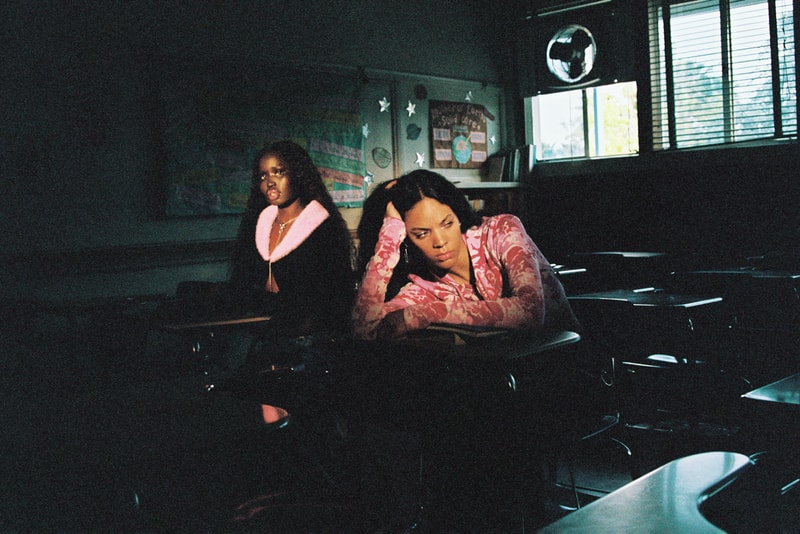 10 of 10
Heaven by Marc Jacobs is at the epicenter of Gen-Z culture. It understands who to work with — Mia Khalifa, Lil Uzi Vert and Ice Spice, Kiko Kostadinov, and Bladee to name a few — and nothing proves this more than its latest collaboration, here working with Blumarine on a capsule centered around a Y2K love affair.
Consisting of 11 items, the collection brings together highlights from both collaborators' collections. Together, it's a wardrobe for the it-person — the kind of fashionista whose clothing collection brings together genuine vintage garments with high-fashion standouts, quirky footwear, teeny tiny sunglasses, and a Heaven by Marc Jacobs bag in tow.
The attitude is evoked through the use of pink camouflage, embroidery on denim, and the ability to mix and match the capsule. T-shirts are cropped and combine dual branding with anime character graphics, denim jackets are cropped beyond the norm, sporting strategically-placed distressing for that enhanced authentic look and feel, while mini skirts are exactly that — mini.
It's the kind of clothes a young Paris Hilton might have been seen in, but it also channels Barbiecore, perfectly timed given the new Barbie movie. With this, Blumarine x Heaven by Marc Jacobs isn't just a collection for women, as tank tops, cropped hoodies, chain belts, and a bag could all be used to add an early 2000s heartthrob throwback aesthetic to one's look.
Speaking on the capsule, Nicola Brognano, Blumarine's Creative Director, said: "I was thrilled to have the opportunity to work on this project and had a lot of fun creating this special collection that merges Blumarine and Heaven by Marc Jacobs identities. Each piece of the capsule is a gem and truly reflects today's spirit, balancing ease and coolness in the most feminine and lighthearted way."
Ava Nirui, Heaven by Marc Jacobs' Creative Director, added: "In my teen and college years, I fell in love with the Blumarine brand and aesthetic — it was the ultimate in feminine, aspirational fashion to me. I remember lusting after Blumarine advertisements. There was something very powerful about the way the brand depicted women, and I felt instantly moved by these images. There are so many parallels between Blumarine and Marc Jacobs, then and now, and I think this collection makes total sense for both of us. I love the way Nicola and his team interpreted Marc and the Heaven brand codes in his very Blu way! I'm such a genuine fan of Nicola and his approach to Blumarine, and feel really lucky to have worked with him."
Blumarine x Heaven by Marc Jacobs can be seen in the gallery above, and purchased from Marc Jacobs' website, Blumarine's site, Heaven by Marc Jacobs' store in London and Fairfax, LA, and via Dover Street Market.
Elsewhere, Jenny McCarthy and Carmen Electra are back for SKIMS' '90s-inspired campaign.