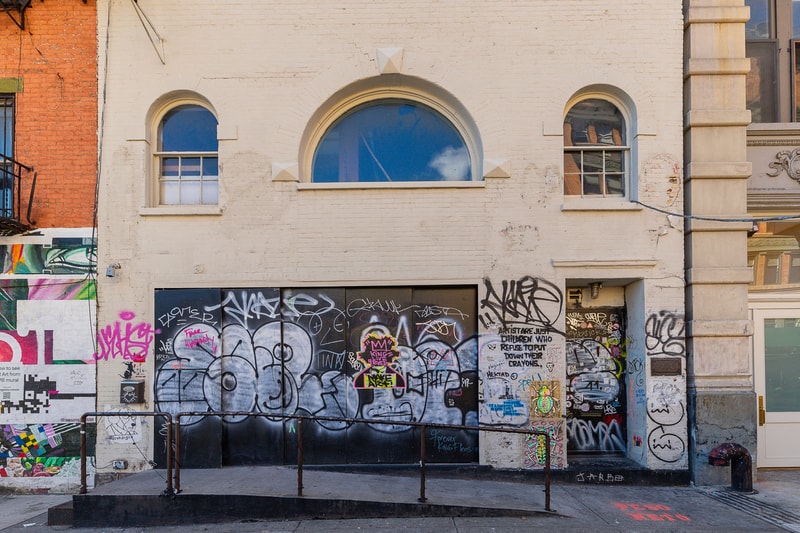 Angelina Jolie Purchases Studio Formerly Occupied by Warhol and Basquiat
To set up her new creative venture, Atelier Jolie.
---
Angelina Jolie recently announced a new venture that would allow consumers to become designers, as they collaborate with a range of tailors and artisans from around the world. Dubbed Atelier Jolie, the platform seeks to democratize fashion by creating a more inclusive environment that would breathe new life in vintage and deadstock materials.
Where will this atelier be based? None other than the old studio space once owned by legendary artist Andy Warhol and occupied by his contemporary, Jean-Michel Basquiat. According to a report by ARTnews, the actress and humanitarian recently closed in on a deal to purchase the 19th century building the two lived and worked in the 1980s, which she will rent out for up to eight years.
Directors John Roesch and Garrett Kelly of Meridian Capital Group, which managed the purchase of the building, note that Jolie will keep the graffiti-laden exterior exactly the same. "She loved the facade of the building and it being tagged up with the street art as a memorial for Basquiat," said Kelly in a statement.
Located at 57 Great Jones Street, the building consists of 6,600 square feet of space across three levels and will look to kickstart Atleier Jolie "as quickly as possible," says Roesch. While it hasn't been disclosed how much the building sold for, the space was previously on the market for $60,000 USD per month, with a minimum 10 year lease.
Elsewhere, Fondation Louis Vuitton to show monumental retrospective on Mark Rothko.
57 Great Jones St
New York, NY 10012