No More Rulers Launches Special Box Sets of Signed 'Pharrell-isms' Book
Limited to only 300 copies in JOOPITER's online sale.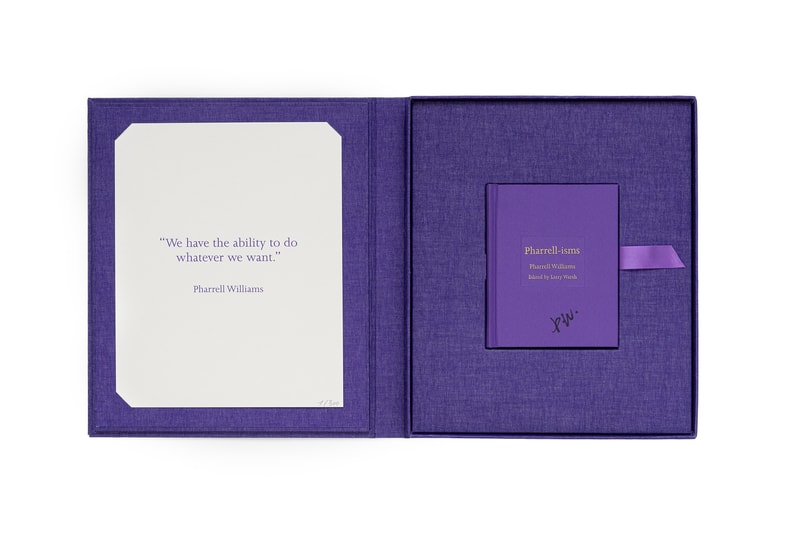 1 of 6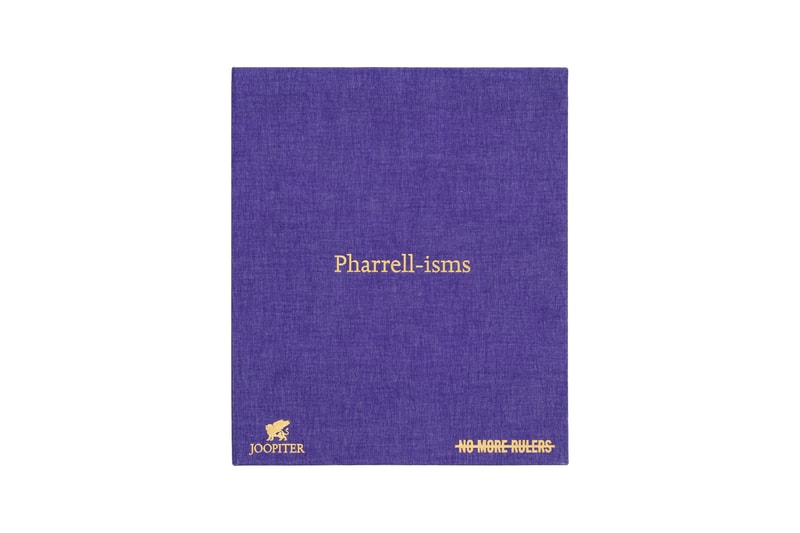 2 of 6
3 of 6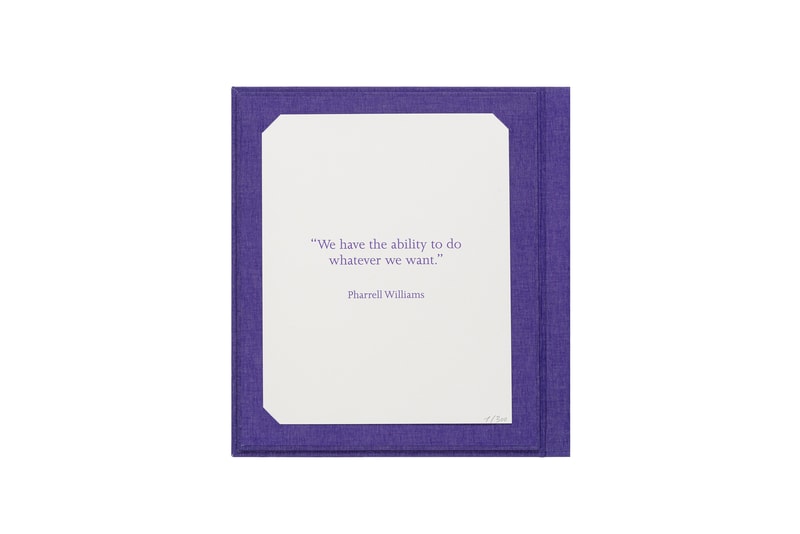 4 of 6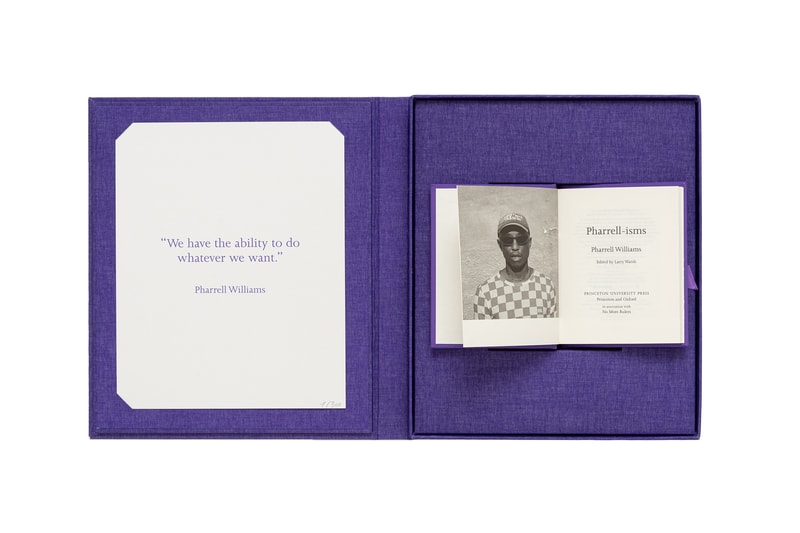 5 of 6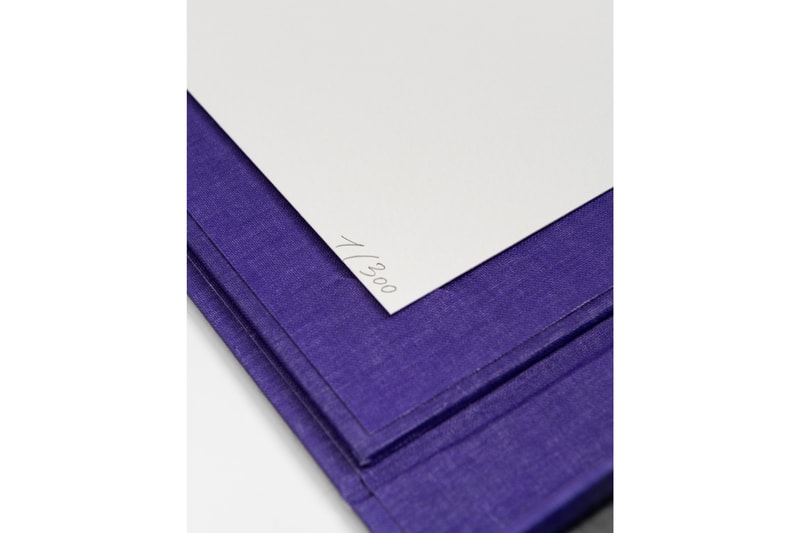 6 of 6
Pharrell and Sarah Andelman have organized the JOOPITER sale, an auction hosted by a digital auction house. Alongside the auction, a retail experience called the "Just Phriends" Gift Shop has been created, taking inspiration from Pharrell's unique style. Opening in Paris on June 20, the exhibition features a pop-up Gift Shop where visitors can find limited edition merchandise, an apparel collection, and exclusive items from various artists.
One standout offering in the Gift Shop is a special royal purple box set of Pharrell-isms, a compilation of quotes edited by Larry Warsh in collaboration with No More Rulers and Princeton University Press. The pop-up shop provides an opportunity for guests to immerse themselves in Pharrell's world, featuring carefully curated items that reflect his artistic vision.
This special release is limited to only 300 units and each set is individually numbered. The box set includes the coveted "Pharrell-isms" book, published by NMR, and features Pharrell's unique insights and quotations. What makes this edition even more extraordinary is that Pharrell himself has personally signed the cover, adding an intimate touch to this collectible item. With its limited availability and personal autograph, this box set becomes a truly prized possession for fans and collectors alike.
Select quotations from the book:
• "Self-awareness is a muscle that needs exercise. It needs a regimen."
• "You've got to continue to reinvent yourself today, all the while thinking about tomorrow."
• "Music is the key, the skeleton key that's opened every door for me."
• "There is no humanity without education. There is no education without demand."
• "The only way to make life better for yourself, the only true and lasting way, is to make life better for others."
Through the curated list of items on sale, it's clear that Pharrell's impact extends beyond just music. He has made significant contributions to the fashion industry and contemporary art scene, collaborating with renowned artists and designers like Takashi Murakami, Daniel Arsham, and Comme des Garçons. These partnerships highlight his versatility and showcase his ability to influence various creative fields, emphasizing his multifaceted approach to artistic expression.
All items on the sale including No More Ruler's limited edition box set of Pharrell-isms are available online through June 26 at JOOPITER.com and those in Paris can shop the collection in-store at 8 Avenue Matignon, Paris through June 24 from 11 a.m. to 8 p.m.
Galerie Perrotin Matignon
8 Av. Matignon, 75008
Paris, France