Lil Uzi Vert Performs "Misery Business" With Paramore Live
At Madison Square Garden.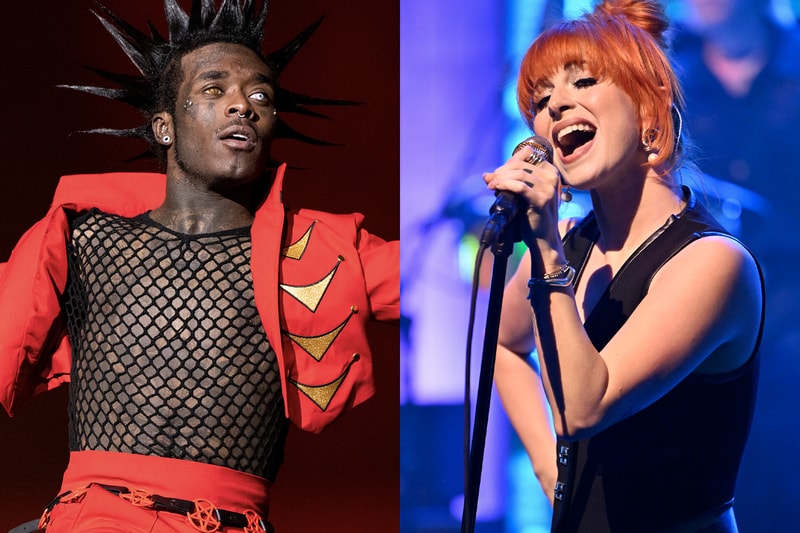 Lil Uzi Vert recently joined Paramore on stage to perform their hit, "Misery Business."
The live collaboration took place during the second night of Paramore's Madison Square Garden shows, and heard Uzi take the usual place of a fan to sing the bridge alongside frontwoman Hayley Williams. The rapper first sang the bridge on their own with a little participation from the crowd before Williams publicly thanked them. "Hey Uzi, we've been talking for a minute, but this is the first time we've met in person," she said. "I love you. You said too many nice things about me. You are so sweet to me and to Paramore."
The two then enjoyed dancing around the stage as the instrumental solo went on, followed by a final performance of the song's chorus.
Over the years, Uzi has been very open about their love for the band, talking to Apple Music 1's Zane Lowe in 2017 about Williams. "She's like the best. It's hard to top that. She's like the best, just of my generation there's nobody bro," they said. A few years later, Williams revealed that she turned down a collab from Uzi due to the timing and her decision to step away from the spotlight. "…I literally wrote him back on Instagram and I was like, 'Buddy, I love you so much, but I don't want to be that famous.' I told him like we were getting ready to take a break. I obviously had a lot of issues going on that no one really knew about and I was like, 'Bro, I just need to disappear. I don't want to be that kind of a famous person.'"
Elsewhere in music, Arctic Monkeys performed "Mardy Bum" for the first time in 10 years.