Celebrity Stylist and Multifaceted Creative Toreno Winn Gets His Head in the Game With Hulu + Live TV
Hypebeast chatted with Winn about his approach to styling, some of his viral tunnel walk moments, and how Hulu + Live TV caters to his on-the-go, sports-centric lifestyle.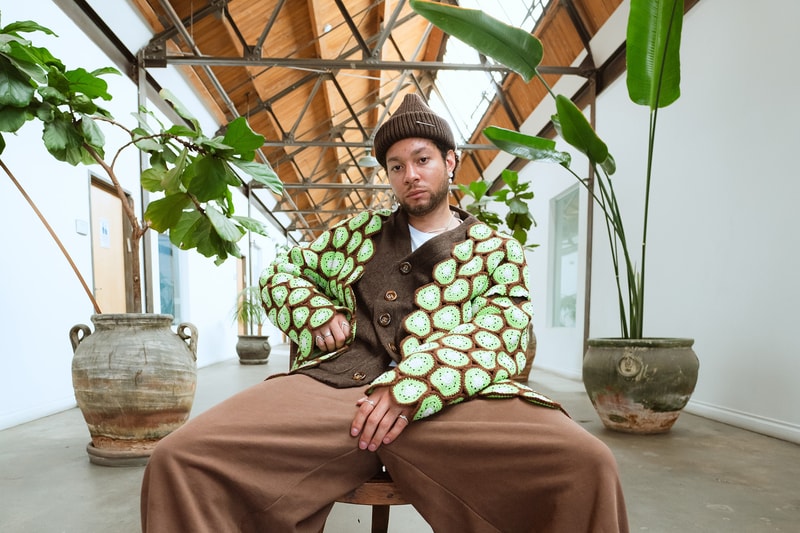 1 of 3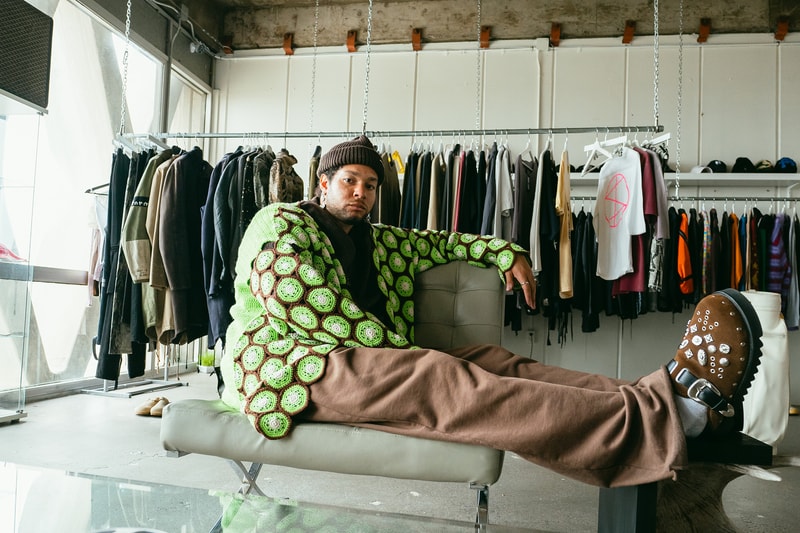 2 of 3
3 of 3
Some of fashion's biggest moments happen in the most unexpected places, including on the basketball court or football field. Contemporary fashion, too, has become an important part of an athlete's image. Not only does it represent their stylish personas but it's also a vital part of how everyone views them as tastemakers outside the game. One of the most highly-anticipated fashion shows, besides during Fashion Week, now happens at the pre-game tunnel walk. The tunnel walk has become a buzz-worthy moment where many athletes can make a name for themselves in the fashion world. They can get as creative as they want wearing the biggest brands in the fashion industry, and usually, their outfits are put together with the help of a stylist.
One of the most notable outfits to come out of this phenomenon was Washington Wizards player Kyle Kuzma's oversized pink sweater look, and behind that look was stylist, creative director, and photographer Toreno Winn. Winn gravitates towards audacious looks and brings that adventurous element to all of his clients, which include FaZe Clan and a number of other athletes and celebrities. Winn keeps busy with his creative work, but when he is not wowing crowds with tunnel walk get-ups, he unwinds by watching sports or the latest hit shows at home on Hulu + Live TV. Hypebeast and Hulu came together to spend a day with Winn, emphasizing how the platform caters to a sports-centric lifestyle and supports creatives on the go.
View this post on Instagram
Hypebeast — Tell us a bit about yourself and what you do.
Winn — My name is Toreno Winn and I'm a stylist and an all-around creative. I design clothes and creative direct, and styling is a vessel that has allowed me to venture into other areas and gives me the freedom to express myself.
How would you describe your approach to fashion and your own style?
I just love things that are fun and well-designed. I really look into craftsmanship and fabric material. I like things that create shapes and I'm really into garments that are conversational and things that catch your attention. I love pieces that come off more as art, but that also are functional. So I like to toe the line between both of those things, especially when it comes to my styling.
So versatility is definitely something you look for. When it comes to your process with styling clients, what's that push and pull like? How does your styling process work?
Styling, for me, is more of a conversation and collaboration than it is a constitution. There's no, 'These are my rules.' It's more like, 'What do you want for yourself? Where do you see yourself taking your style?' When you hire me, you're probably looking for a specific outcome — you want to elevate the image that you're trying to build for that specific time period. Whether you're creating a character, like how Tyler the Creator does Igor and all of his different musical eras or you just want to improve your style. I don't want it to be a dictatorship. We are on the same level. And I love to be able to educate. And I think that's my number one thing — down to pronouncing designers' names correctly, understanding seasons, or understanding why certain designers do raw hems and edges, like Margiela. It's about really digging deep and giving my clientele the knowledge to understand when they're asked a question about their clothing. I enjoy building with someone and seeing their confidence rise.
Fashion can seem intimidating for many, so I love the educational aspect you bring. What is your goal as you style new people and take on new challenges to shape their image?
I think it's about aligning with what their goals are too. For instance with Kyle [Kuzma], he told me he wanted to elevate his personal style, in the tunnel and all around. I was prepared to work with Kyle because I was able to work with Lecrae beforehand, who is a gospel rapper that I listened to growing up. I grew up listening to him and worked with him, and I also grew up watching the Lakers my whole life and then got to work with Kyle. So I'm always appreciative and I always learn more about the nuances of these industries. And giving my clients room to grow is consistently a goal of mine because that's when their confidence comes, in my opinion. When you instill that confidence in people, it helps them with their day-to-day. You feel good, you play good. If you're wearing a fit that feels like it's worth a million dollars, you're going to go out and play exactly like that. It's just an all-around confidence thing.
In what other ways do you feel like fashion plays a role in your clients' lives, as you also have clients who are not athletes?
Fashion is one of the few universal languages that we, as humans, speak. It's our first impression and that chance for you to say something with your outfit, without saying a word. Depending on how I dress, I give people room to feel invited. My outfit is my icebreaker. So when I apply that to my clientele, I insert certain brands and pieces that I really do love, especially if they really want to take it there and they don't mind having fun. Because fashion doesn't have to be stoic. But for most of my clients, aside from fashion being this universal language, it's about creating a persona. They're already a character and I'm filling in the gaps to complete that persona. It sounds a bit strange, but I like to kind of puppeteer that and be behind the scenes. It means the world.
You mentioned watching some of the teams and some of the people that you work with now when you were younger, which is a very full-circle moment. What is your personal connection to basketball?
Basketball was my first love and my first passion, outside of my family. I started playing at three years old and stopped playing at 23. I played all the way through college and the love for the game never really goes away, especially for a true basketball player. It taught me my work ethic, honestly. You're up at 6:00 AM every day working out and working on drills. I was a huge Kobe fan, and still am to this day. The way he would approach the game is how I feel like a lot of people that come from basketball approach life. We know that if you put in the work, it yields results. If you don't put in the work, you can't expect anything. So I now apply that to the creative space. In the same way I used to watch the film to see how players moved, I now look at how this designer has designed their runway collections from the early 80s to now.
How do you feel that athletes influence the fashion landscape, especially now that the tunnel walk is such a popular moment? What kind of pull do you feel like athletes have in the fashion world nowadays?
I would say they definitely have more pull now since these events are nationally televised. It also allows certain people to weigh in and give an opinion. There have been many moments with Kuz, including the Raf Simons pink sweater — it was probably the biggest sweater anyone's ever seen. Everybody had an opinion, whether it was good or bad — as long as it wasn't indifferent and they didn't just swipe past it, I was happy with that. Seeing people commenting on his picture, like LeBron and other athletes having an opinion sparked a lot more people trying in the tunnel and getting more eyes on their style. That inspired me to actually try to push the needle a couple more times. But having an impression, that's all that matters because that's when I think true art comes into play. When people don't have an opinion on something, I feel like that's when you fail as an artist.
The pink Raf Simons sweater was surely a viral moment. What are some of your other favorite looks that you've put together for clients?
I think, for me, it's just about pushing the envelope and expanding people's horizons. I think a lot of people are explore page swipers and they settle for what feels comfortable. But when you make people feel uncomfortable, it opens up a whole new world. There's this one outfit I love where Kyle is wearing a Marni balaclava with a crochet cardigan. That one's up there, even though that one was more him than me. There was another favorite look of mine where we used these recycled military surplus items, an old backpack, and my bunny boots. I think my favorite looks are the ones where I get to create characters. I'm super heavily into anime, so creating a character through silhouette, color story, fabric, and referencing really brings me joy in this process. I love blending all my influences and putting them into my work and I think that's what encompasses my DNA.
What are some styling tips that really make sense to you? And then what are some things that you would steer people away from?
Certain things look better on certain people. Some people are really burly and some people are really slender, and it's just finding things that work for you. I feel like fashion has unsaid 'rules' and the beauty in it is learning those rules that people have created and learning to destroy those in order to build up your own rules. So at the end of the day, I really feel like fashion has no rules. Things I would say to steer away from are just things that aren't comfortable on your body. A good styling tip is to start with the pants since that's the longest part of your body. It's the easiest way to elevate an outfit. Some people look really good in skinny jeans, but other people look really good in oversized baggy pants. Everything is based on your preference but also having the personal understanding of knowing that 'This does not look good on me and I know it doesn't look good on me.'
On the note of this project with Hulu, what do you like to watch on Hulu when you are decompressing from work?
Hulu has a great selection of anime that I love to watch, as I mentioned I love anime and it is a source of creative inspiration for me. They have some exclusives on there that you can't watch anywhere else. They also have a good amount of movies on there too, and anime movies as well. I love Wutang and Abbott Elementary. Abbott is hilarious — that's my current favorite comedy show. My girlfriend and I watch so many different things so I love that Hulu has a variety of documentaries, including good fashion documentaries like the Andre Leon Talley doc that are great educational resources for people.
What role does Live TV play in your life?
I love the live aspect of Hulu + Live TV. Being able to pull up a score on my phone when I'm on set or during a break is amazing. I like to see things live and I don't want to see it after it happens. Seeing things in the moment, especially in sports, makes a big difference. It's a different feeling than rewatching a recording because you're truly seeing these men or women achieve greatness. Even when I was on set with Hypebeast, I was checking the playoff scores on the go. It plays a big role in my day, whether I'm working and styling or on set.
This interview has been edited for length and clarity.