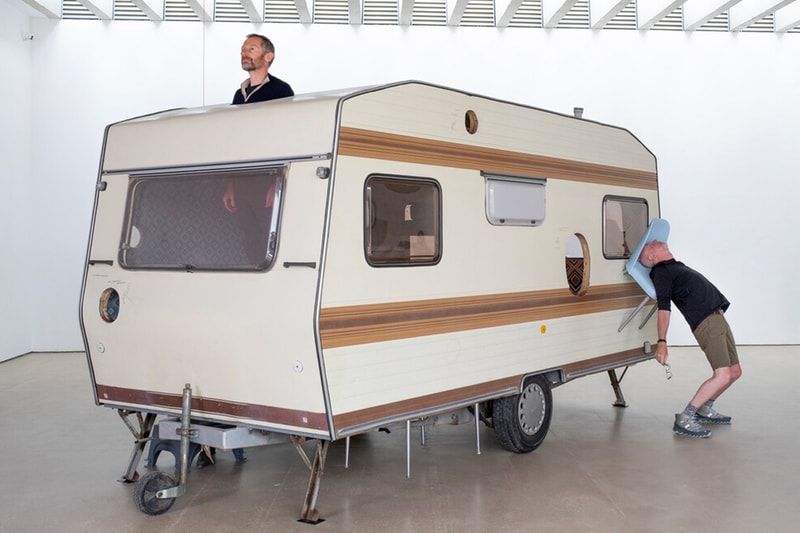 1 of 8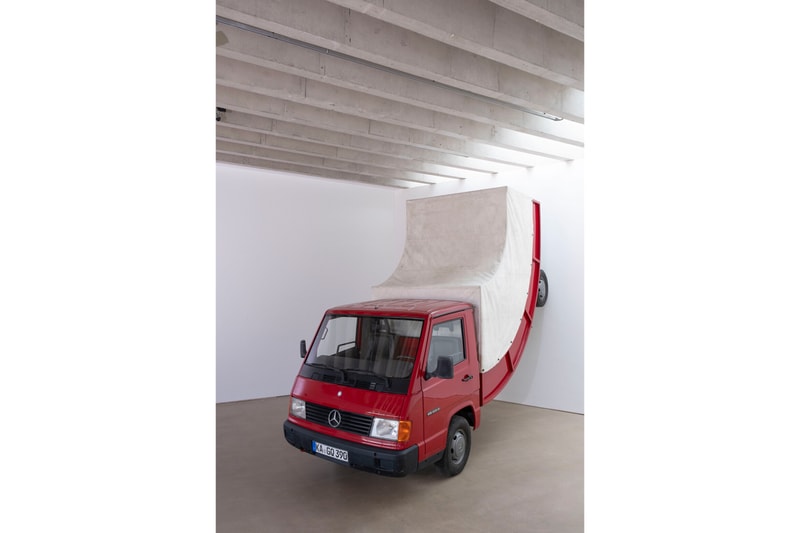 2 of 8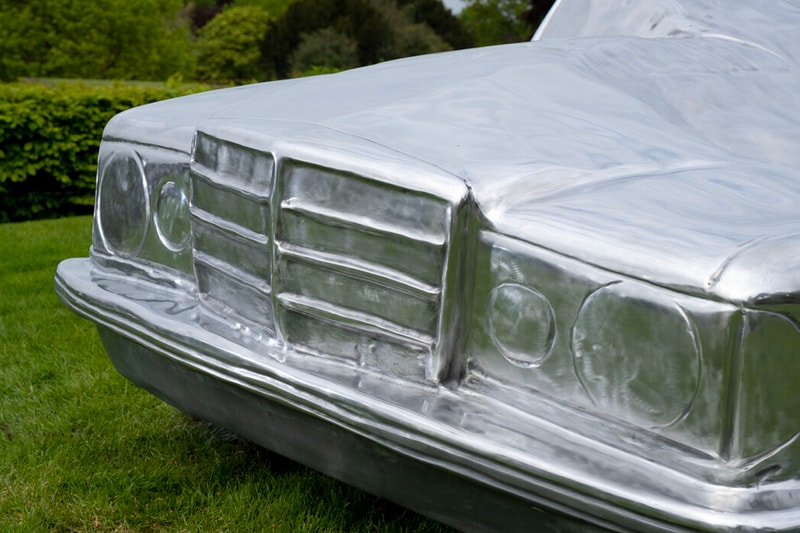 3 of 8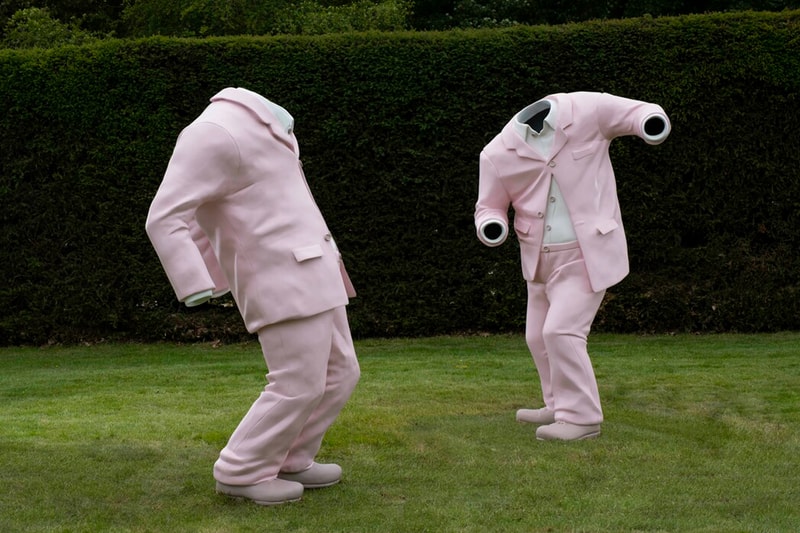 4 of 8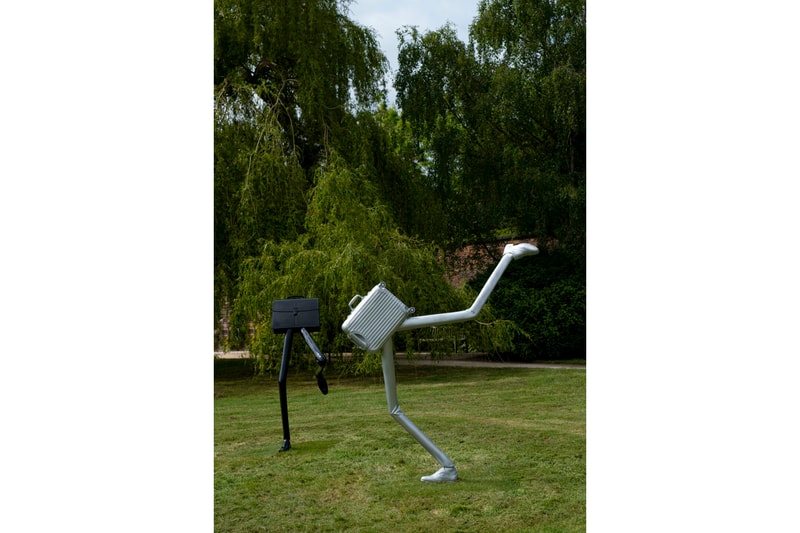 5 of 8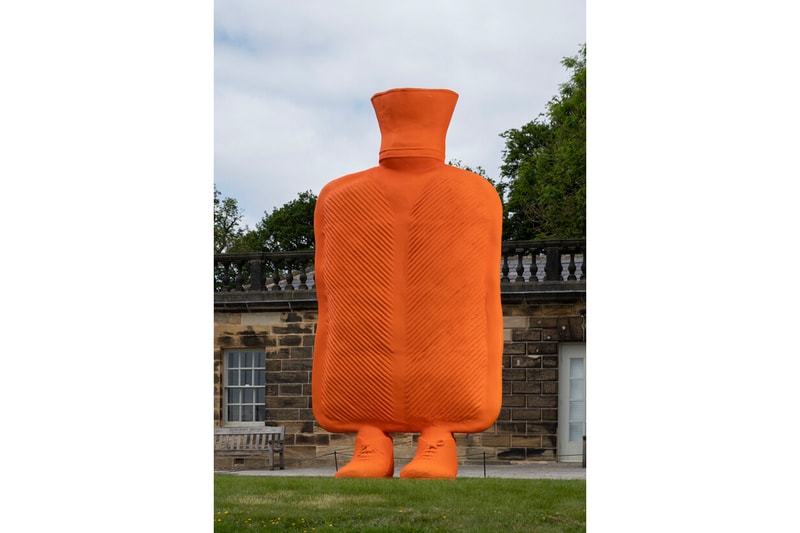 6 of 8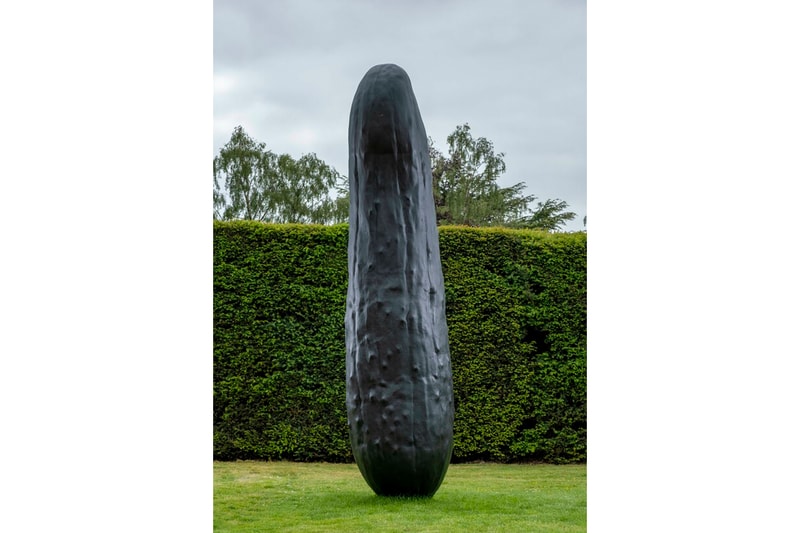 7 of 8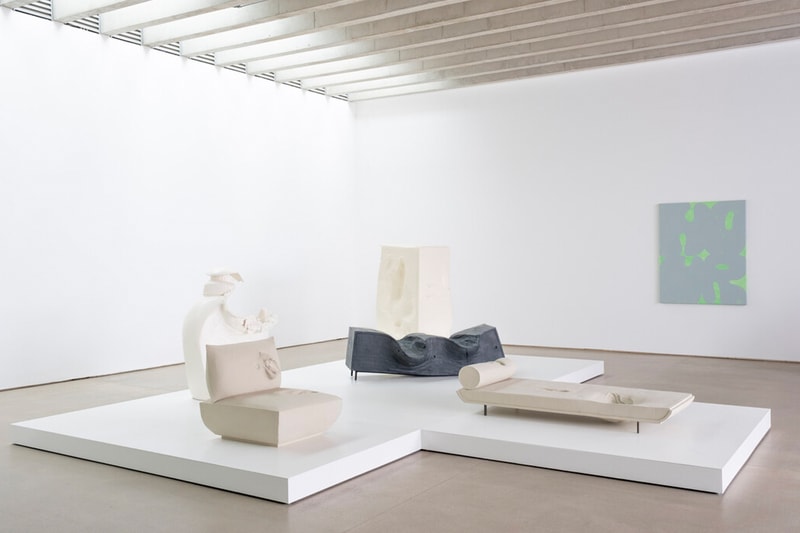 8 of 8
Austrian Artist Erwin Wurm Takes Over Yorkshire Sculpture Park
Featuring 100 works, including over 50 sculptures.
---
Erwin Wurm's anthropomorphic sculptures have caused the mind to laugh, to smile, to think for over 30 years. Characterized by his humorous approach to distorting everyday objects and decision-making, the Austrian artist prompts his audience to reconsider our relationship to the things that surround us and subsequently define us — from the clothes we wear, the cars we drive to the places we call home.
On view at Yorkshire Sculpture Park (YSP), Erwin Wurm: Trap of the Truth presents 100 works, including 55 sculptures indoors and 19 sculptures across the promenade, along with paintings, photographs, videos and drawings he has created over the course of his career.
Nothing is off limits for Wurm when it comes to subject matter. "At some point I came to realize that everything surrounding me can be material for an artistic work," Wurm said in a statement, "absolutely everything." In the past, the artist would revert to using wood and cans as a feasible method for materials, as the cost of anything else was outside his scope. Once Wurm started to use clothing as well, he quickly realized that "anything" is possible.
Whether a massive whoopee cushion disguised as a totemic statue, briefcases with legs outstretched in dance or his many, many automobiles surreally reframed to subvert the medium of sculpture altogether. In particular, the exhibition will showcase a number of the latter studies, such as Wurm's Truck II (2011), which features an outstretched Mercedes truck that appears to be sucked into the air. Similarly, Ship of Fools (2017) is a retrofitted caravan where visitors can interact with the piece by peering their heads, hands and feet in and out, disrupting the invisible sense of order that binds a museum setting.
"Erwin Wurm's sculpture will be a riot of expression and colour against the green Yorkshire landscape and in the galleries," said YSP director, Clare Lilley. "His imaginative powers are limitless, and we hope that visitors will be inspired, energised, confounded, and amused by sculptures that portray familiar objects but in a way that is entirely unexpected."
Erwin Wurm: Trap of the Truth is on view until April 28, 2024.
For more on art, we spoke with Gugzay about his WHTMAKESYOU? project for the latest Through the Lens.
Yorkshire Sculpture Park
West Bretton
WF4 4LG