Best New Tracks: Lil Uzi Vert, Charli XCX, The Alchemist and More
Enjoy the weekend with these music projects.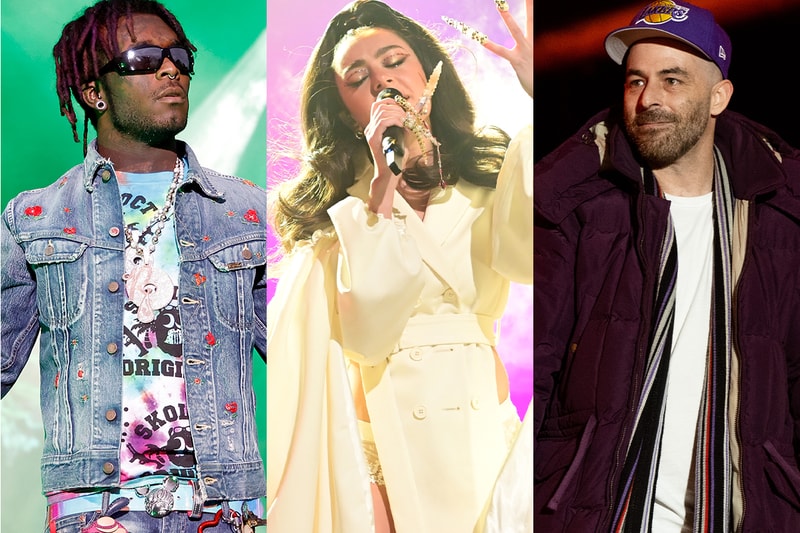 As the week in music comes to a close, Hypebeast has rounded up the best projects for the latest installment of Best New Tracks.
This week's lineup is led by Lil Uzi Vert, The Alchemist and Charli XCX, who each released the albums Pink Tape and Flying High and the Barbie The Album single "Speed Drive," respectively. Also joining this selection are offerings from Kai Campos of Mount Kimbie, Yeek with Paris Texas, Warren Hue, John Carroll Kriby, TOBi with Topaz Jones and Fly Anakin.
Lil Uzi Vert - Pink Tape
After a long wait, Lil Uzi Vert's Pink Tape is finally here. The 26-track project features Travis Scott on "Aye," Nicki Minaj on "Endless Fashion," Bring Me The Horizon on "Werewolf," Don Toliver on "Patience" and BABYMETAL on "The End," and hears them expand their sonic horizons to a space that is comfortable yet still innovating.
Listen: Spotify | Apple Music
Charli XCX – "Speed Drive"
Charli XCX is the latest artist to deliver her Barbie The Album contribution, "Speed Drive." Produced by Easyfun, the cut arrives as an upbeat offering with an interpolation of Toni Basil's "Hey Mickey" in the chorus, replacing the name with Barbie.
Listen: Spotify | Apple Music
The Alchemist - Flying High
The Alchemist delivers his latest studio LP Flying High, which features guest verses from Earl Sweatshirt, MIKE, Boldy James, T.F, Larry June, Sideshow and Jay Worthy.
Listen: Spotify | Apple Music
Yeek x Paris Texas – "ETA2"
Yeek joinces forces with Paris Texas for his newest single "ETA2," which is billed as the sequel to "ETA" from Valencia. The cut kicks off the next chapter of his career and a first listen at his forthcoming full-length project, which is set to drop soon.
Listen: Spotify | Apple Music
Kai Campos – "Quartz (Kush Jones Remix)"
Kai Campos of Mount Kimbie shares a new remix of "Quartz (Kush Jones remix)," taken from the deluxe edition of City Planning. The album's deluxe version drops July 21.
Listen: Spotify | Apple Music
Fly Anakin – "Intrepid"
Fly Anakin drops off the last teaser of his Skinemaxxx Side B project, which releases July 28, with "Intrepid." It follows "Things Change" with Demae, and arrives with an accompanying music video directed by Noah Porter that sees the artist in a lavish hillside home.
Listen: Spotify | Apple Music
Warren Hue – "TENNESEE"
88rising's Warren Hue drops his ethereal track "TENNESSEE," produced by longtime collaborator Chasu "TENNESSEE is a song I wrote during a time in my life when I had a lot going on in my mind, fighting my inner thoughts." he shares in a statement. "It's a song about trying to rediscover who I am as a person in a tough period of my life, blocking out what people were trying to tell me to do or say. It's one of my most personal and introspective songs I've released so far."
Listen: Spotify | Apple Music
John Carroll Kirby – Blowout
John Carroll Kirby delivers his latest studio solo album Blowout, which was inspired by his time in Costa Rica where he played with local musicians and imagined "failed utopias."
Listen: Spotify | Apple Music
TOBi x Topaz Jones – "All Night Long"
TOBi enlists Topaz Jones for his latest single "All Night Long," which fuses elements of R&B, hip-hop and soul. "I've wanted to work with Topaz since I found his album Don't Go Tellin' Your Mama. We wanted to make a record that was real celebratory because that's the energy I wanted to put out in the moment," he says in a statement. "My producer Alex Goose pulled out a sample from Bleek that had a real triumphant feel to it. It felt like Roc-A-Fella in the early 2000s. A song that will bring life to any room it's played in. That's the goal and intention with 'All Night Long.' To speak power in our lyrics and the beat."
Listen: Spotify | Apple Music