Prada's Q1 Revenues Exceed €1 Billion EUR With 22% Growth
The flagship Prada brand reported a 21% increase in retail sales, while Miu Miu saw those figures fly up 42%.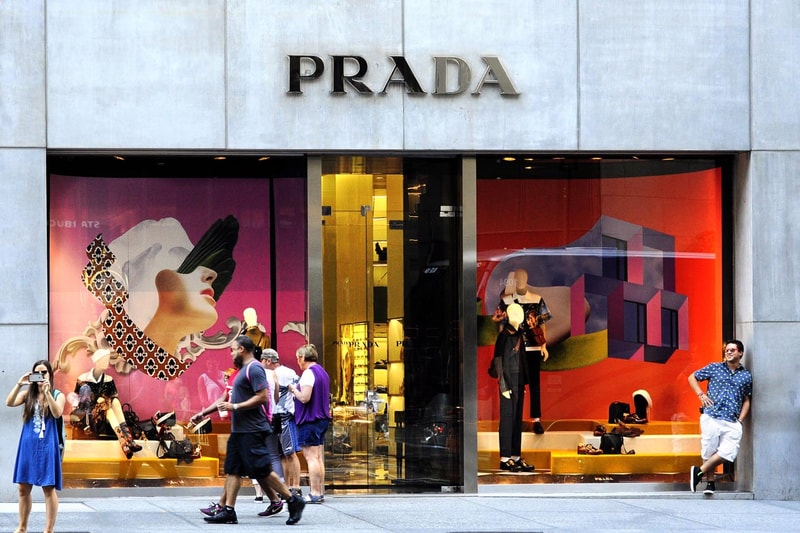 After reporting record-high annual revenue in 2022, Prada is keeping up its good fortune with a positive first-quarter report for 2023. Surpassing consensus estimates, the leading Italian fashion group saw a 22% increase in sales, reporting net revenue of €1.065 billion EUR.
The company's flagship Prada brand saw retail sales jump 21%, while Miu Miu experienced an exponential rise of 42%, when compared year over year. Overall, the Prada Group reported retail sales of €953 million EUR, marking an increase of 23%.
Across product categories, both Prada and Miu Miu reported "high desirability." Among them, leather goods increased by 14%; ready-to-wear rose 38%, and footwear saw a 20% jump. The report marks the first time Prada has released its quarterly financial results, as the company aims to provide further transparency for investors.
Prada's sales in Asia-Pacific rose 22% as COVID restrictions across the region loosened. Europe experienced a 28% increase in sales, while Japan was up 55%. As the luxury market in the U.S. endures a "period of stabilization," according to Prada Group CEO Andrea Guerra, Prada's numbers increased by just 5% in the country.
"Prada Group has had a positive start to the year," said Guerra. "Over the course of the first quarter, China returned to be an engine of growth, driving a solid sales rebound in Asia Pacific. Our priority for the year remains increasing store productivity, focusing on retail execution. Meanwhile, we will continue to invest behind our brands, our stores, and our infrastructure for the growth of tomorrow. The ever-evolving macro and market backdrop requires us to be vigilant, but we see benefits in accelerating these investments, if conditions remain supportive."
See the Prada Group's full 2023 Q1 results on the company's website.
In more fashion news, Louis Vuitton released a new UNICEF Silver Lockit Beads bracelet.