Prada Reports Record-High Annual Revenue
In 2022, the Milan-based conglomerate reported a 21% year-over-year increase in sales.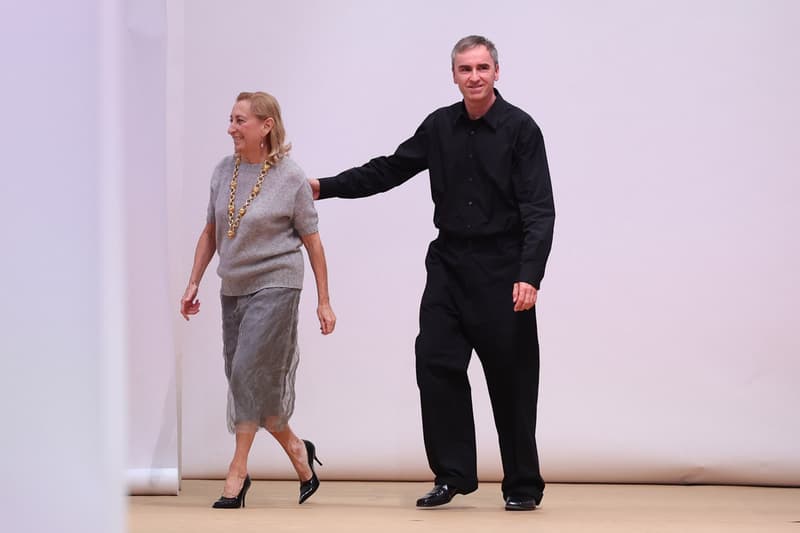 In 2022, the Prada Group's annual revenue skyrocketed to its highest figure to date: €4.2 billion EUR ($4.4 billion USD). The record-setting number, which marks a 21% increase from last year's reported figure, surpassed the conglomerate's 2013 revenue peak, according to the Milanese luxury group's financial report.
The company's retail sales jumped by 24% to €3.7 billion EUR ($3.9 billion USD), while its operating profit increased by 59% to €776 million EUR ($821 million USD) — both of which are a result of "high desirability" among consumers for both the Prada and Miu Miu brands. Across categories, the company experienced growth: leather goods climbed 18%; ready-to-wear increased by 27%, and footwear grew by 29% when compared to last year.
Since 2020, when Raf Simons joined Miuccia Prada at the label's helm as co-creative director, Prada has driven increased demand with re-merchandised stores, a staple lineup of nylon goods and more aggressive usage of its emblematic triangle logos across all categories. Similarly, Miu Miu has found its place among fashion's top tier, thanks to its signature mini skirts and viral ballet flats, among myriad popular products.
Notably, in Q4 2022, the Prada Group was the only luxury conglomerate to see its two leading brands chart in the top five on the Lyst Index, with Prada ranking first place and Miu Miu taking fourth. To top it off, Lyst also named Miu Miu the "Brand of the Year."
"Prada Group delivered excellent results in 2022, underpinned by brand momentum, greater client engagement and rigorous strategy execution," executive director Patrizio Bertelli said in a statement."The retail channel drove our performance, achieving strong and broad-based organic growth at both Prada and Miu Miu. We performed well across all product categories and geographies, more than offsetting weakness in China due to COVID-19."
"We continued to develop our sustainability capabilities and activities, ensuring they remained linked to the identities of our brands and relevant to our clients," he added. "In 2022, we further strengthened our positioning and our organization, and in the current year we will accelerate the execution of our strategy. We intend to stay on a path of steady and sustainable growth as we work towards the full potential of our brands."
See Prada Group's full financial report here.
In more fashion news, adidas reported a $540 million USD loss in 2022 Q4 following the termination of its YEEZY partnership.