Snoop Dogg Inks Deal To Release Two Solo Albums With New Record Label, Gamma
The label was recently launched by former Apple executive Larry Jackson.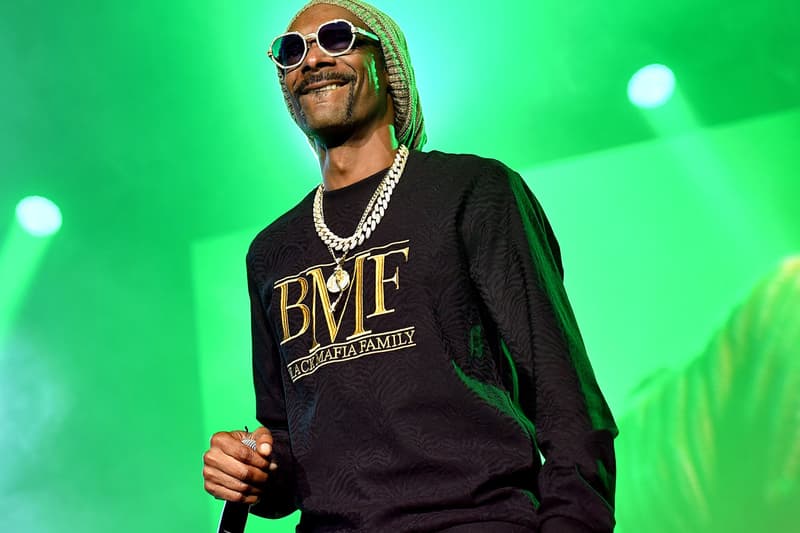 Snoop Dogg is teaming up with former Apple executive Larry Jackson to put out music under Jackson's Gamma record label. The rapper shared the news on social media with a screenshot that revealed the label is backed by $1 billion USD in capital.
Going beyond the duties of a record label, Gamma is billed as a media company that will also comprise podcasts and films and provides guidance and resources to emerging artists.
Snoop Dogg will be releasing two new solo albums through Gamma, as well as using the label to distribute the entire Death Row Records catalog. In a social media post announcing the news, the rapper tagged both Jackson and Death Row, indicating that the future music releases will most likely drop as a joint venture between the two labels.
"It made sense for two Black men to come together to change the face of the industry," Snoop Dogg told Bloomberg. "I didn't want to partner with a regular company because they respect me and fear me so much, they wouldn't wanna give me ideas."
Some fans are hoping that one of the two albums will be Missionary, the long-awaited follow-up to Snoop Dogg and Dr. Dre's iconic LP Doggystyle. The rappers announced the sequel project last year, three decades after the original's release.
In addition to Snoop Dogg, Gamma has also secured deals to drop music from Usher, Rick Ross and more.
In other music news, The Cure have announced a 2023 North American tour.