Megan Thee Stallion Will Release Music When She's in a "Better Place"
Her last full-length effort dates back to August 2022' 'Traumazine.'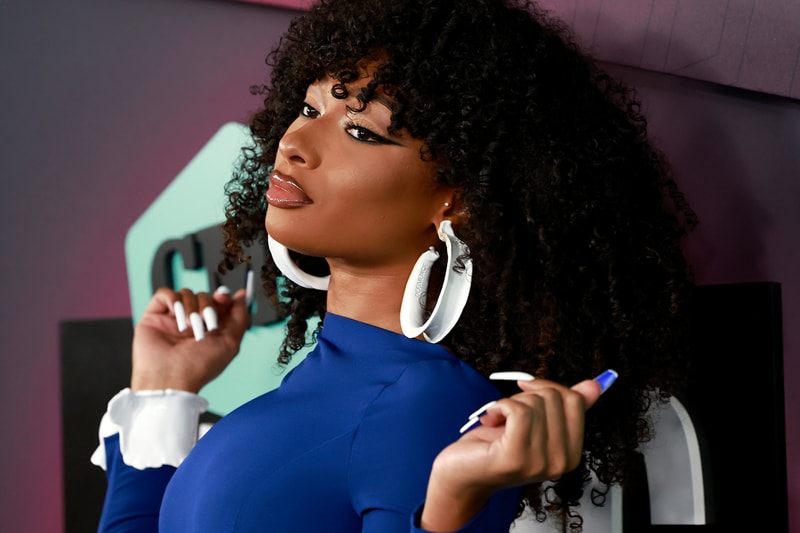 Megan Thee Stallion recently discussed the possibility of releasing new music, revealing that she's not in a rush as she puts her own health first.
The Houston Hottie explained to InStyle that fans will have to wait for new material until she's ready. "Fans can expect new music when I'm in a better place," she said. "Right now, I'm focused on healing." Megan also opened up about her life these days as she puts a bigger emphasis on her physical and mental health, noting that she is "spending time with her dogs, working out, bingeing TV shows, and simply finding new ways to protect her peace," as well as " boundaries and incorporating rest days" into her regular schedule. "The music and entertainment industry can be a grind, so it's important to take time off and avoid burning out," she added. "Life is all about balance."
The rapper's last full-length effort dates back to August 2022's Traumazine, which featured Dua Lipa, Future, Key Glock, Latto, Pooh Shiesty, Rico Nasty, Jhené Aiko, Lucky Daye, Sauce Walka, Lil' Keke and Big Pokey.
Elsewhere in music, Ice Spice broke a streaming record thanks to her appearance on Taylor Swift's remix of "Karma."