Giorgio Armani Details His Life's Work in New Autobiography 'Per Amore'
Recounting stories spanning from his early childhood to his present-day successes, alongside personal imagery.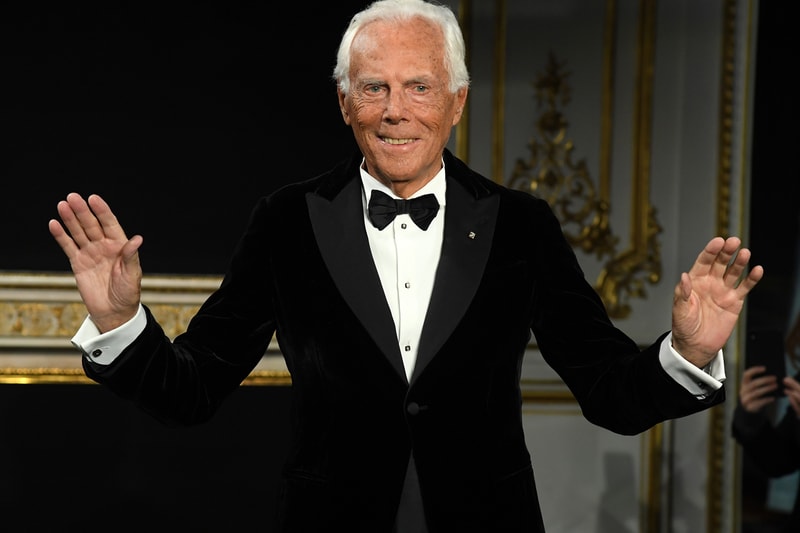 Giorgio Armani's name permeates the world of fashion — not only on the label of his eponymous high-end House in Milan, but as the moniker attached to his global fashion group, which closed out last year with sales totaling a whopping €2.35 billion EUR. Now, in a new autobiography published by Rizzoli, titled Per Amore, the uber-successful designer recounts the road to his riches.
Marking a continuation of his photo-heavy coffee-table book, Giorgio Armani, which was released in 2015, this new binding sees Armani explore his stories further, offering a closer look into the personal life behind his famous persona. The designer reflects on his youth and the people close to him, before expounding on his early career and detailing what fascinates him in the modern world.
He offers countless words of wisdom, waxing philosophical on what it means to be a "creative" and to work in the fashion industry. Alongside his unfiltered thoughts, Per Amore includes personal photographs from throughout Armani's life and the 48 years since he founded his namesake label.
"I chose a title that is both soft and provocative, which is surprisingly representative of my character. I am pragmatic and rational, but my actions all come from the heart," Armani writes in the book. "That is why the scattered thoughts collected in this book are written 'out of love'."
Interestingly, Armani initially expressed doubts about writing the autobiography, but after the success of his 2015 book, he discovered the value in recounting his old stories. "[It] can be useful to many, in different ways," he said, per WWD. "To those who want to work in fashion, perhaps, but also to those who are just curious."
Per Amore is now available to shop on Rizzoli's webstore.
In more fashion news, Loro Piana will outfit Team Europe for the 2023 Ryder Cup.