Gaetano Pesce's Trailblazing Career Chronicled in New Book
Featuring never-before-seen images, sketches and interviews.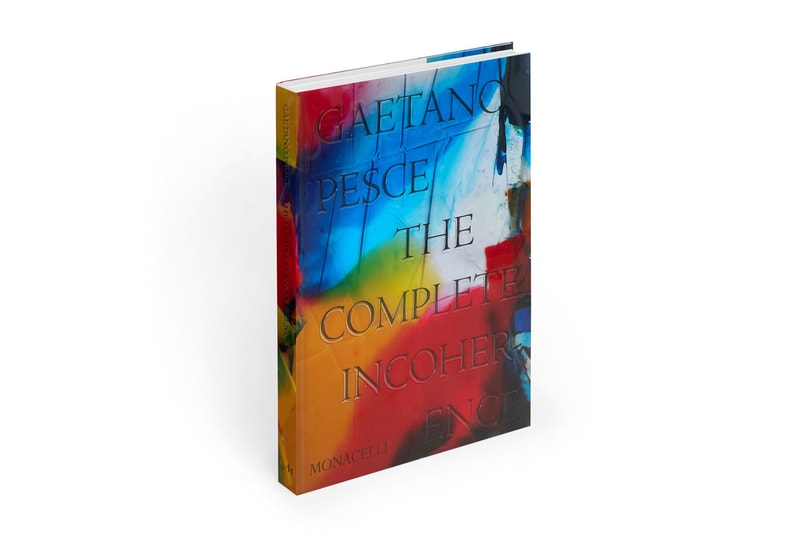 The life and works of Italian design icon Gaetano Pesce have been pulled together and chronicled in a new book, penned by author Glenn Adamson. Titled "Gaeatano Pesce: The Complete Incoherence", the monograph details the key moments and works throughout the Pesce's life, and presents them through a dialogue between himself and the author.
As you'd expect with any Pesce project, the book is rich in image and color. His playful appraoch to materiality is evident too – the sleeve arrives in a multihued transparent film, which transforms the white-covered book into a kaleidoscopic hardback.
Adamson has organied the book into chronological chapters. A bulk of the information came from a years-worth of interviews between himself and Pesce, who was born in Italy in 1939 and has gone on to have a hugely influential impact on the design and architecture industries the world over.
The American author opens the book with an introduction that outlines Pesce's nine "principles" of creativity. "They should not be understood as corresponding to specific periods of time," he writes. "Rather, they represent fields of insight that he has had over the years, which have come to overlap and mix together, not unlike the poured, tinted resins in his furniture."
Adamson's writing is supported by 250 vibrant images – from shots of Pesce's work, to never-before-seen copies of children's drawings and family photos. Together, the book aims to provide a complete view of the man as a creative pioneer, but also a person with strong views on the world and the way it continues to evolve.
Gaeatano Pesce: The Complete Incoherence has been supported by Salon 94. It publishes on June 28, and is priced at $90 USD.
In other design news, AZ Factory has released a limited-edition collection of stools alongside the Milan-based architecture and design studio FERRILLOBELLI.