The Best 'Star Wars' Fashion Collaborations
From iconic graphics to witty references.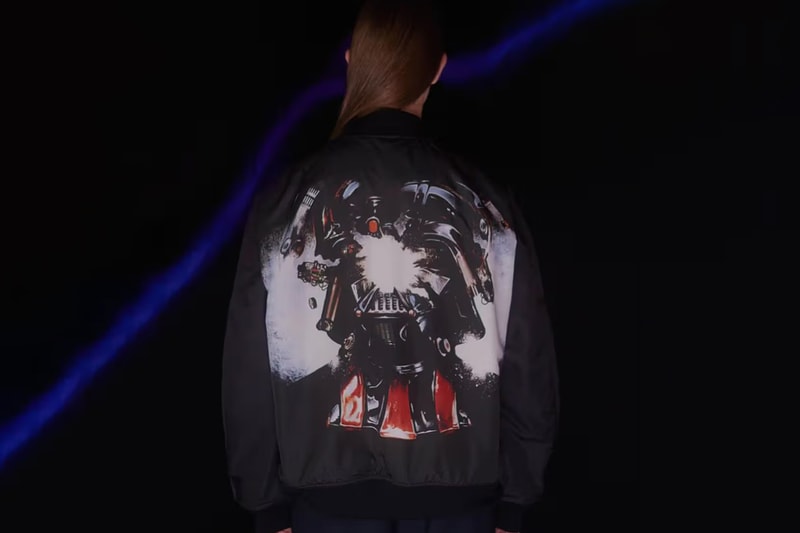 The Star Wars franchise has captured the imagination of millions for over four decades, transporting audiences to a galaxy far, far away with its iconic characters, epic battles and immersive worldbuilding. It's also spawned an unparalleled range of merchandise, from action figures to cars and beyond. However, this sprawl has created a unique challenge for licensees — creating an item worth more than the sum of its collaborators.
With Star Wars-themed apparel appearing anywhere from malls to the runway, critiquing designs is a simple task. The franchise has presented some of the world's most adored visuals, but borrowing them and sprinkling on some collaborative branding is far from creative. In celebration of May the Fourth, the Hypebeast team has recapped the best (official) Star Wars fashion collaborations.
adidas (FW10)
For well over a decade, adidas has worked with Star Wars to craft unique footwear for fans of all ages. Its playful interpretations of characters is best represented by the brand's Fall/Winter 2010 collection. Drawing from the Original Trilogy, Boba Fett, Han Solo and Jabba the Hutt are all paid tribute alongside a fusion of the beloved droids C-3PO and R2-D2. Each pair's theme is distinct while maintaining a level of maturity that prevents the all-too-common "childish IP collab" curse.
COMME des GARÇONS SHIRT (FW12)
Following Junya Watanabe's utilization of Clone and Scout Trooper helmets on the COMME des GARÇONS HOMME runway for Spring/Summer 2004, COMME des GARÇONS SHIRT was presented the opportunity to bridge the gap between Star Wars and high fashion in an official collaboration eight years later. The offerings kept things lively with fun graphics and quotes on simple garments. Its highlight came with the closing looks as three black and white shirts featured a moshpit of character names, silhouettes and logos. While many of its successors have outshined it since, it deserves a nod for paving the way.
Matchless (FW15)
As the Star Wars franchise repositioned itself in front of the world with the release of The Force Awakens, a new era of merchandise was ushered in. Celebrating this, British motorcycle-brand-turned-clothing-label Matchless utilized its licensing deal to create character-inspired outerwear. Crafting unique pieces that each pay homage to an iconic look, it struck a precise balance between worlds — avoiding the pitfall of designs entering the forsaken "costume territory." Its sixteen pieces range from Han Solo's leather vest to a reinterpretation of Finn's flight jacket.
Bobby Abley (SS16)
When it came time for IP-specialist Bobby Abley to take on Star Wars, he managed to reach new heights — infusing his adored playfulness with ease. On one end, he flipped logos and pulled off clever twists with pieces such as the closing "Princess Slayer" look that snuck in Slayer's iconic logo while playing off of Leia Organa's title. Elsewhere, "Bobby Fett" revisited his signature face graphics, placing everyone from Darth Vader to legendary Ortolan jizz-wailer Max Rebo as the focus.
rag & bone (FW17)
Forty years after the series' introduction, rag & bone was tasked with bringing the label's trademark craftsmanship to a galaxy far, far away. The resulting capsule jumps from simplified graphics to intricate cuts that both distinctly harness Star Wars nostalgia. Utilizing the Galactic Basic writing system of Aurebesh, branding appears tastefully while remaining on-theme. Its palette of neutrals dips into the worlds of Tatooine and Hoth, allowing anyone to transport themselves to a world of fantasy in a stealthy manner.
UNIQLO UT (SS19)
Titling a collection "Master of Graphics" is a confident assertion, however, tapping NIGO, Jun Takahashi and Tetsu Nishiyama to reinterpret classic Star Wars visuals made it a valid claim. Utilizing the three revered Japanese designers, a batch of graphic tees were prepared with the combination of an adored franchise, legendary creatives and the accessible UNIQLO price point.
Vetements (FW19)
Upon Vetements' announcement of a 44-piece collaborative collection with Star Wars, the industry was buzzing with anticipation — lathered in either optimism or pessimism. Once revealed, many critics rained down with dissatisfaction for its graphic-centric presentation. However, the brand effectively took plain merchandise and cranked each piece's insanity level to the max with its signature oversized cuts and over-the-top plastering of designs. This knack for taking things to the extreme is best represented by several pieces that display a ludicrously long list of the franchise's characters. As with much of the label's work, the collection's success rests not with any genius level of design, but with its constructed chaos.
BAPE (FW20)
BAPE's long-running partnership with the Star Wars franchise has been celebrated by both fandoms for its fun spirit that is present in each collection. Looking back at The Empire Strikes Back for its 40th anniversary, its lighthearted graphics see classic BAPE designs reworked with a Star Wars flair that connects to the film. Supplementing the range of tees, Medicom Toy — another frequent collaborator with the franchise — blended the iconic BAPE camouflage with Boba Fett's armor for both a BE@RBRICK set and VCD figure.
Columbia (FW20)
Much of the focus surrounding Star Wars merchandise has been strictly centered around the films — often looking to only the Original Trilogy for inspiration. In recent years, as spin-offs such as The Mandalorian have found themselves in the limelight, this has greatly expanded. Focusing on The Mandalorian, Columbia assembled its annual capsule in 2020 by centering around Din Djarin and Grogu (aka Baby Yoda). Cleverly designing the adult apparel around Djarin and having the kid's options focus on Grogu, families were provided the opportunity to live out their Star Wars fantasies. Its hero piece effortlessly combines the look of Djarin's beskar armor with Columbia's outerwear expertise — creating an interchangeable, 3-in-1 hybrid jacket packed with subtle references. A heavyweight hoodie similarly bears thematic hits, including both Mando'a text and the Clan Mudhorn signet. In case that's not enough, a special gaiter dons the instantly recognizable T-visor of Djarin's helmet. For the little ones, the Grogu-themed jacket and bunting see the adorable creature's ears come to life at the hoods of each (force sensitivity sold separately).
UNDERCOVER (SS23)
Creative mastermind Jun Takahashi has made his love for Star Wars apparent for decades — referencing the franchise with various reworks of graphics via his label UNDERCOVER's early collections such as "Melting Pot" dating back to Fall/Winter 2000. Entering the expansive universe officially via the brand's retrospective Spring/Summer 2016 collection titled "The Greatest," the focus landed on the idea of "JEDI" versus "SITH." Fast forwarding to this year, the themes were elaborated upon with an expansive range of apparel and accessories. A new reversible bomber appeared alongside UNDERCOVER's classic leather rider jacket with two different finishes carrying full-size graphics at its back. Its usage of "JEDI" and "SITH" text took a more nuanced approach, featuring character patches, modern cuts and a collegiate arc on its tees to complete this refined take on intergalactic gear.