Listings: House in Suffolk by dRMM Features a Sliding Roof
Yours for £1 million GBP.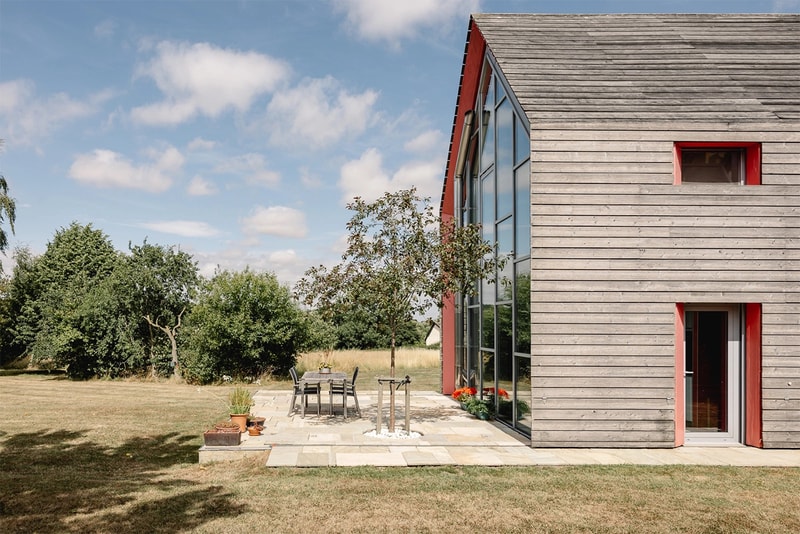 1 of 11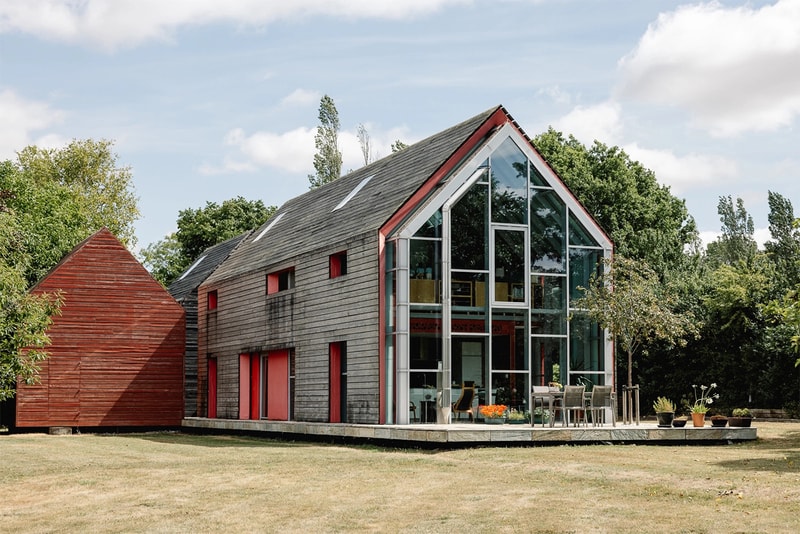 2 of 11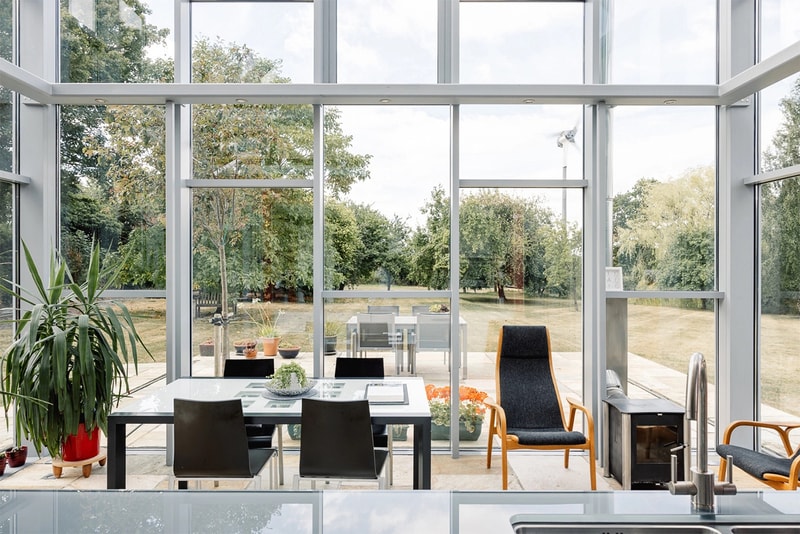 3 of 11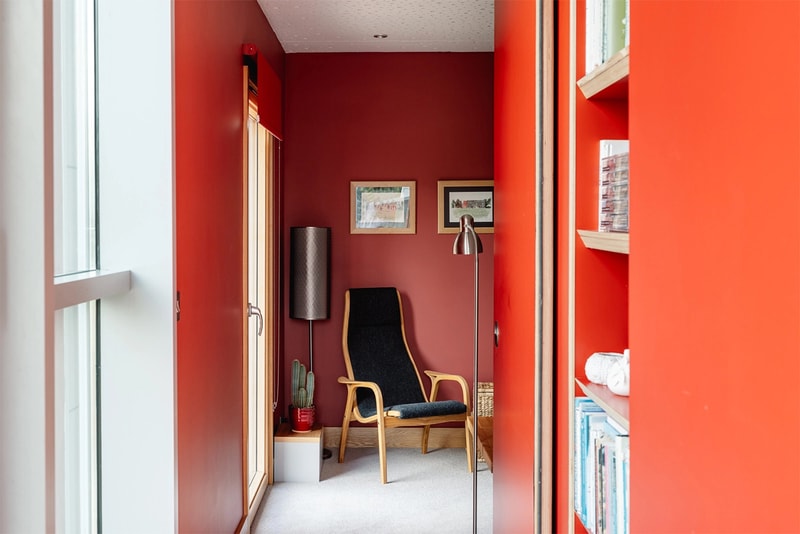 4 of 11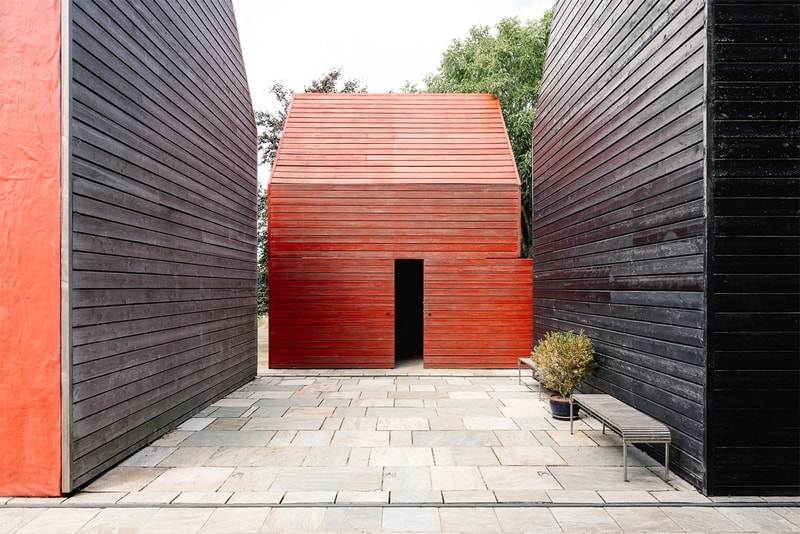 5 of 11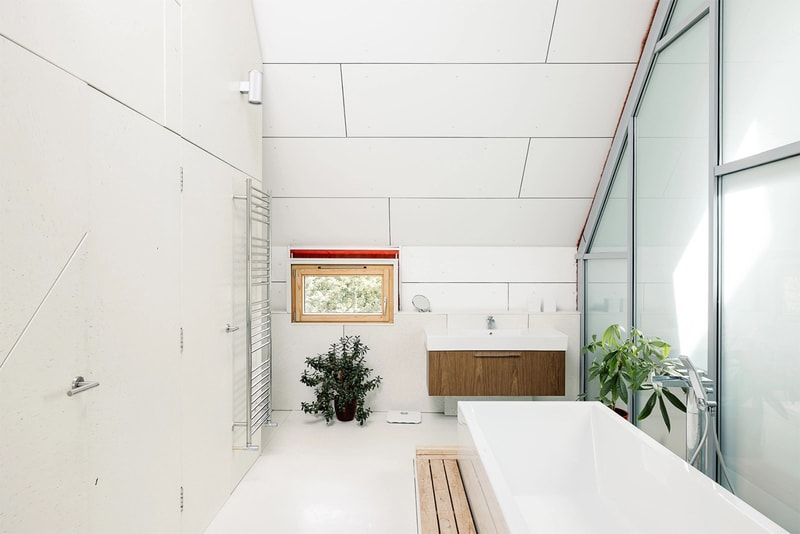 6 of 11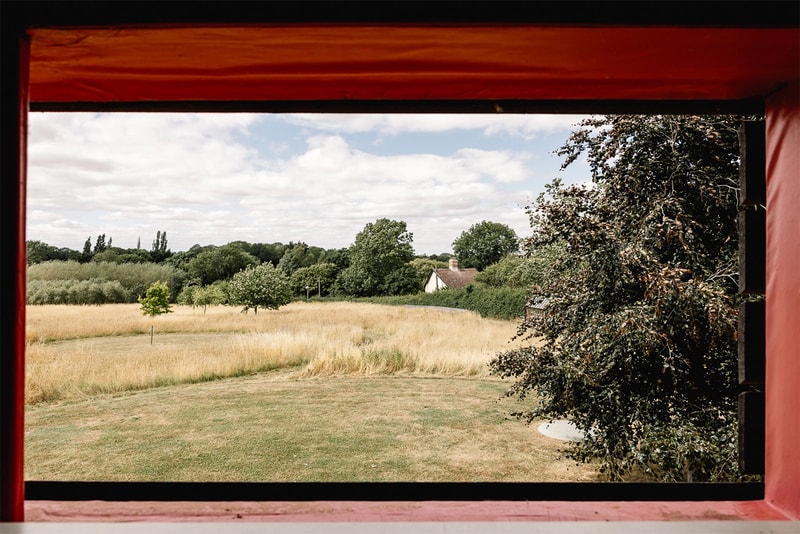 7 of 11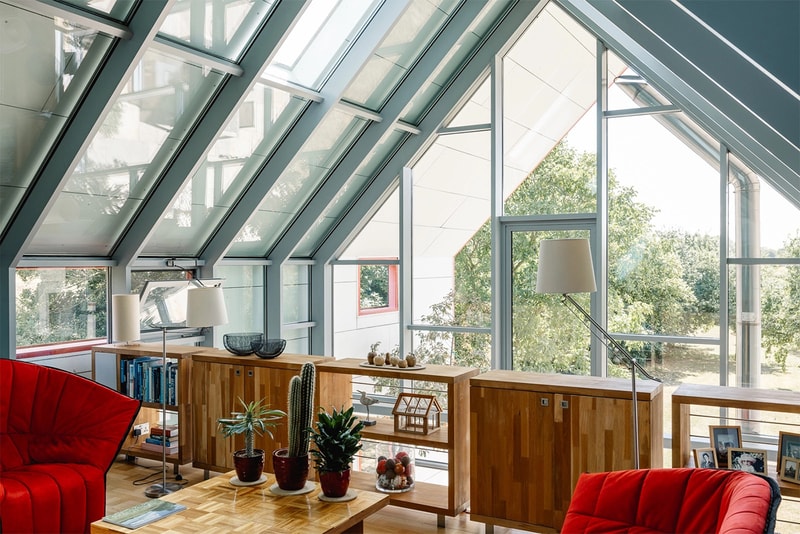 8 of 11
9 of 11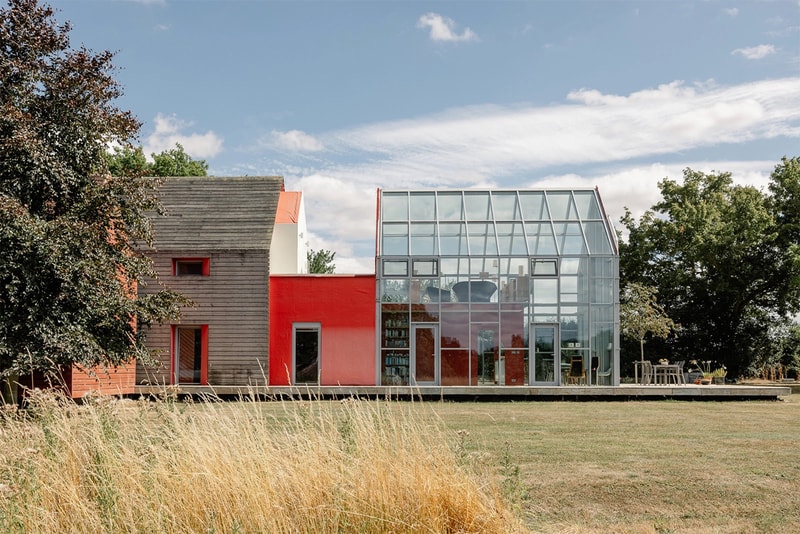 10 of 11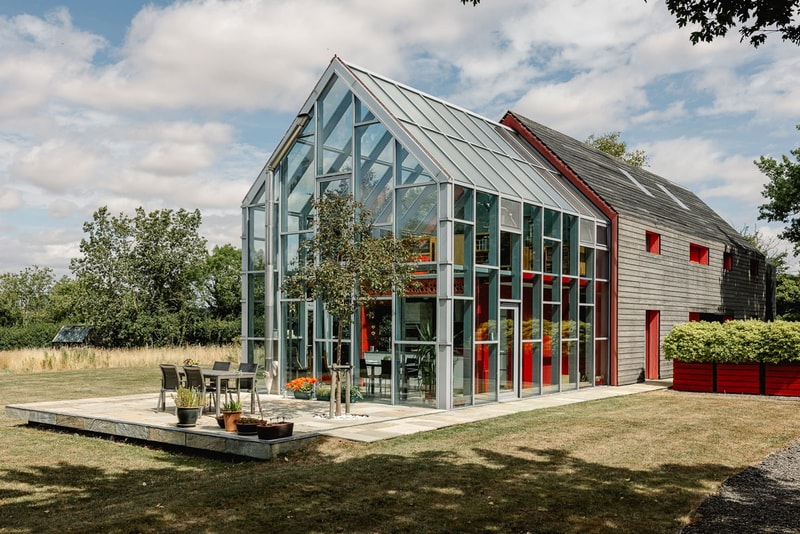 11 of 11
An experimental house with a pitched wooden roof that slides away to reveal a glass inner structure is up for sale.
The "Sliding House", located in Suffolk, England, was completed in 2009 by architect Alex de Rijke and his firm dRMM. At the time, thanks to its impressively radical design, it was shortlisted for some of the architecture industry's most prestigious awards, including being named "Home of the Year" by Grand Designs. Now, the home has been put on the market with specialist estate agents The Modern House, with an asking price of £1 million GBP (approximately $1.247 million USD).
The innovative structure was created in response to a request for a "bold auspicious home". Set in the middle of three and a half acres of gardens, orchards, and meadows, the property includes three separate structures: the main building, a garage, and an annex. The largest of the buildings houses three bedrooms, a conservatory, a TV room, a kitchen, a dressing room, three bathrooms, an office, a study room, and plenty of storage.
The crowning jewel, though, comes in the form of its kinetic credentials. Within 10 minutes, its larch-clad exterior peels back across railway tracks to reveal a glass and metal framework – making the entire house visible, while allowing light to flood through into its rooms. Not only a nifty design feature, but the moveable outer shell also helps to create a cooling and warming system of sorts too – in the summer, it can provide shade for the terrace, and in the winter, it offers an extra layer of insulation.
Sliding House offers radically variable spaces, sunlight, and views through its innovative, responsive design," said the architect at the time of its completion. "The effect of the dynamic change as the roof moves is difficult to describe in words or images. It is about the ability to alter the building's character, sunlight, and openness according to season, weather, or a remote-controlled desire to delight."
Take a closer look at the property above, and check out the listing on The Modern House. In other design news, Robert Stadler is set to present a produce-inspired furniture collection at Milan Design Week.