Phillips to Auction Roger Smith's Career-Defining Pocket Watch
Estimate in excess of $1 million USD.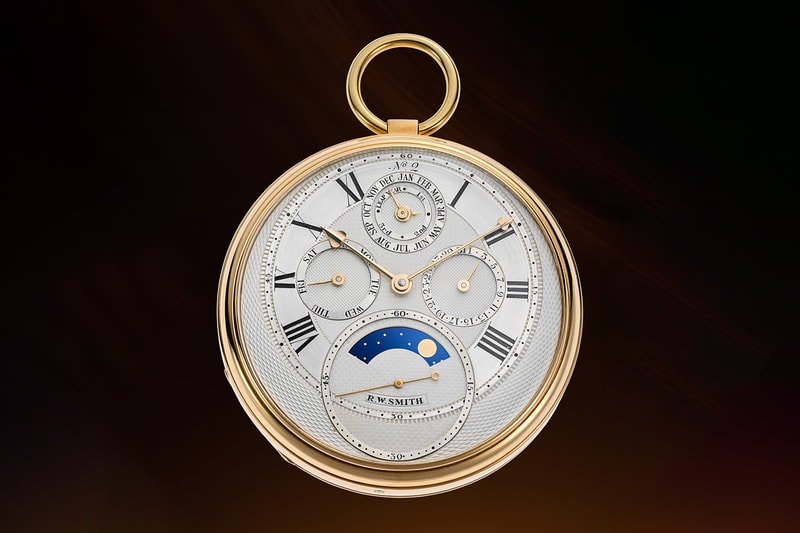 1 of 3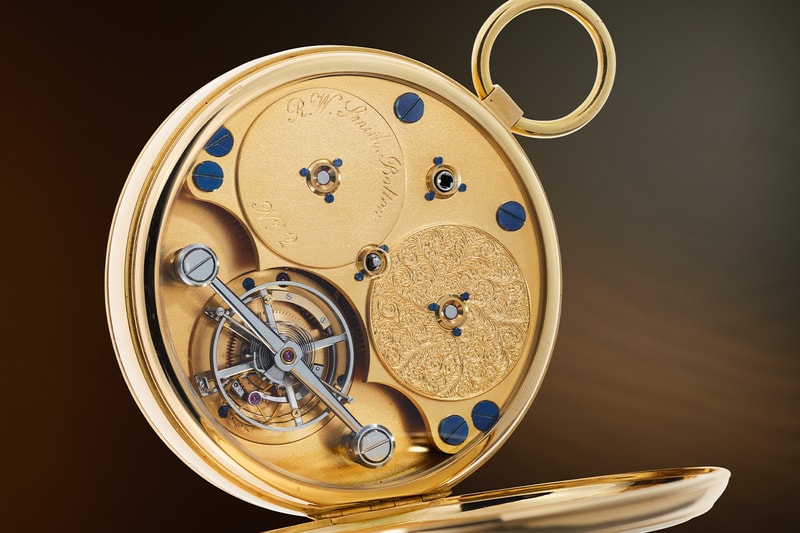 2 of 3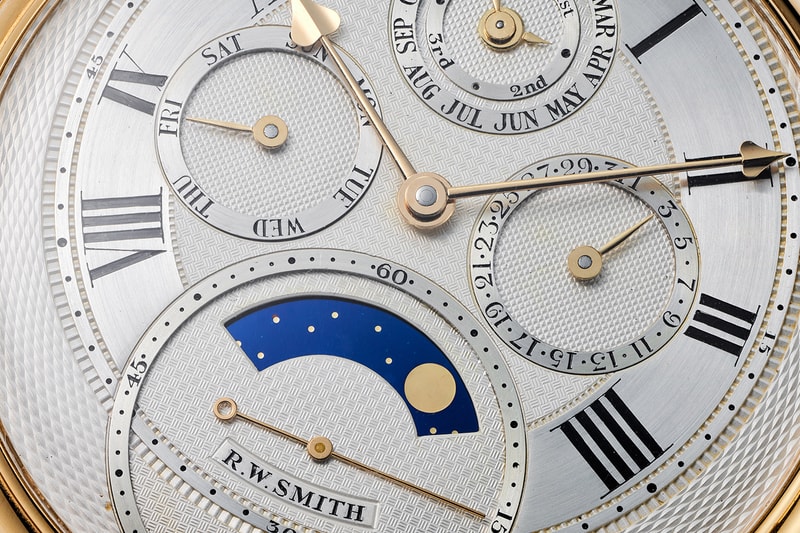 3 of 3
Phillips in Association with Bacs & Russo has announced that they'll be offering Roger Smith's Pocket Watch Number Two for sale in its upcoming New York auction.
The independent British watchmaker has trained under George Daniels, the esteemed horologer who is also known as the "founding father of independent watchmaking". The spotlighted pocket watch is of huge significance to Smith's career — the piece was in fact what earned him the apprenticeship with George Daniels. It's labeled as "number two" as it was also the second timepiece that Smith presented to the legendary watchmaker.
Measuring 66.5mm in diameter, the pocket watch comes in a handmade 18-carat gold case. Various different techniques were implemented into this unique time-teller, such as barleycorn on the outskirts of the main dial, basket-weave for the moon phase dial, while the calendar dials are patterned in Clous de Paris guiloché. Beneath the moon phase displays is a small cartouche that reads "R.W. Smith" as the horologer's signature.
Paul Boutros, Phillips' Head of Watches for the American regions says that "Roger Smith's Pocket Watch Number Two epitomizes a 'make or break' moment for both Smith himself and subsequently for all of contemporary English watchmaking." He points out the historical value of the timepiece as it was what led Smith to become George Daniels' only apprentice. "It is without any doubt, one of the most important and impressive timepieces made by any contemporary independent watchmaker or brand, and consequently one of the most important watches in the world. We look forward to sharing this remarkable and storied timepiece with our community around the globe," says Boutros.
Roger's Smith career-defining pocket watch will begin its global tour in London on April 13. After that, it'll be displayed in Singapore, Los Angeles, and Geneva, followed by Hong Kong before making its way to the New York Watch Auction: EIGHT. The timepiece will be up for sale at the Phillips auction house on 432 Park Avenue between June 10 to 11. For more information, head over to Phillip's official website.
Phillips New York
432 Park Avenue,
New York, NY,
United States, 10022
Elsewhere in watches, Autodromo and Hodinkee release the Group B Rallysport Chronograph limited-edition collection.