BTS' Suga Unveils 'D-DAY' Tracklist and Features
Featuring j-hope, IU and more.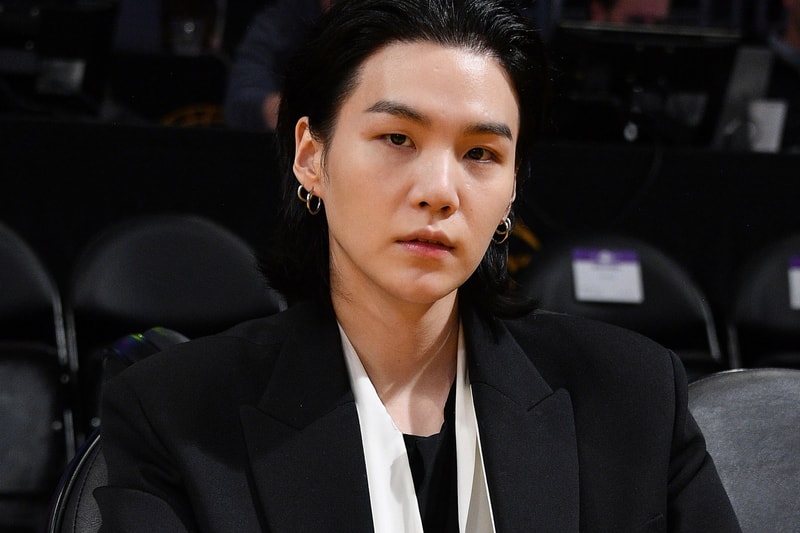 Suga has officially unveiled the tracklist and list of guest features for his upcoming studio album, D-DAY.
The forthcoming record will include a total of 10 tracks and guest appearances from Haegeum on "해금," fellow BTS member j-hope on "HUH?!," IU on "People Pt.2," Geugya on "극야" and Woosung of The Rose and the late Ryuichi Sakamoto on "Snooze." D-DAY is set to drop under Suga's Agust D moniker and will be supported by a world tour between April to June, making him the first BTS member to hit the road for a solo tour.
Check out the complete tracklist below. Suga's D-DAY drops April 21.
Suga D-DAY Album Tracklist

01. D-DAY
02. 해금 (Haegeum)
03. HUH?! (feat. j-hope)
04. AMYGDALA
05. SDL
06. People Pt.2 (feat. IU)
07. 극야 (Geugya)
08. Interlude : Dawn
09. Snooze (feat. Ryuichi Sakamoto and Woosung of The Rose)
10. Life Goes On
Elsewhere in music, watch Daniel Caesar's "Valentina" visual.