McDonald's Will Soon Offer Big Mac Sauce Packets
Promoting that you can now put it on everything.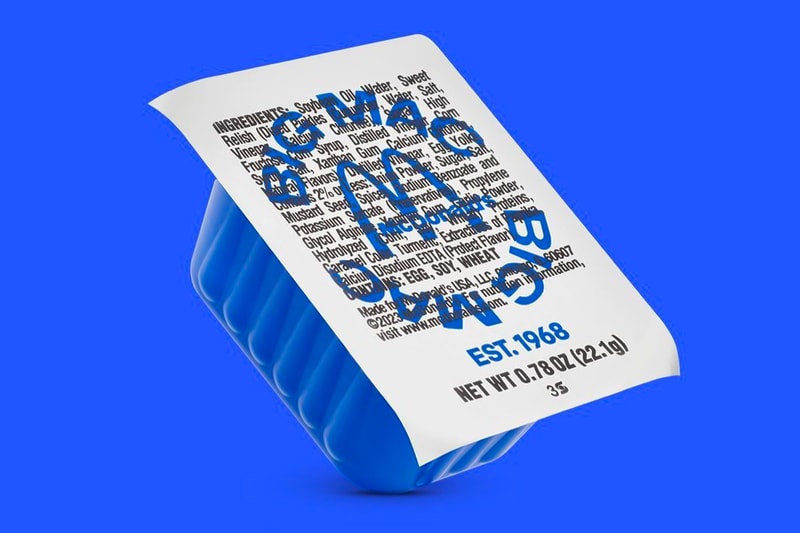 Earlier this week, McDonald's took to Instagram to share a number for its "SAUCY SECRETS." Asking fans to text the number, the fast food giant offered, "i have secrets about sauce, txt me." Following fan interaction, McDonald's has revealed that the post was part of a pre-launch campaign for its Big Mac Sauce packets.
Answering calls for the beloved sauce, fans are no longer limited to adding the condiment to just their burger orders. The Big Mac Sauce packets will soon be available for order and used to dunk anything and everything you can imagine.
According to McDonald's, the Big Mac Sauce packets will be available exclusively through the McDonald's mobile app starting April 27. The special offering is just the latest in McDonald's ongoing plans to push customers to embrace mobile ordering through its application downloaded by more than 40 million people in 2022.
Stop what you're doing right now and rejoice. McDonald's has officially announced the release of individual Big Mac Sauce packets, meaning every single thing you order from McDonald's can now be accompanied by a dunk in the most heavenly of sauces.
Download the McDonald's app now and add Big Mac Sauce packets to your order starting April 27.
View this post on Instagram
For more food and beverage news, Sky High Farm launches "Sky High Farm Universe" with "Honey Pop Sparkling Water."