Frank Ocean's Cancelled Custom Ice Rink From Coachella 2023 Reportedly Cost Millions
With his production cost supposedly amounting to over $4 million USD.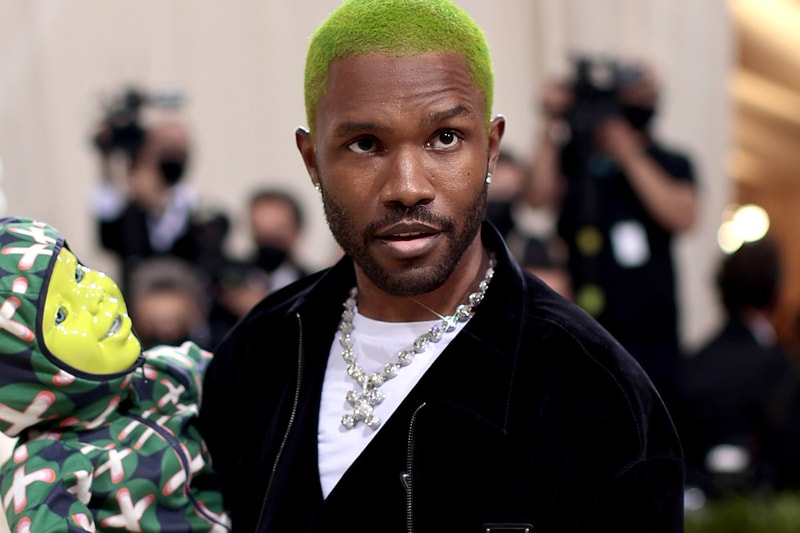 Frank Ocean's cancellation of his Coachella 2023 weekend two set is reportedly set to cost festival promoter Goldenvoice millions of dollars, with that amount being split from paying the new headliners and recouping from the last-minute removal of his custom ice rink.
According to Billboard, Ocean should have received a total of $8 million USD from his weekend one and weekend two performances, but will only receive half of the amount due to his weekend two cancellation. However, Goldenvoice is still required to pay $4 million USD for blink-182 to make up for their one-hour headlining set and another payment for Skrillex, Four Tet and Fred again..'s closing set.
Goldenvoice is also currently trying to find a use for the custom ice rink Ocean was supposed to include in his headlining sets before deciding to remove it at the last-minute during weekend one. The ice pad along with other production costs are reportedly billed at over $4 million USD — more than the weekend one payment Ocean is supposed to receive — and Goldenvoice will "have to eat the remaining loss" as it is improbable that the promoter will ask for a repayment. Sources note that the ice pad cannot be used as a public ice rink, so Goldenvoice is figuring out ways to utilize it for a future performance.
In addition, Ocean garnered a $45,000 USD fine due to breaking the imposed midnight curfew during his weekend one set, however Goldenvoice is reportedly to blame as it took 50 more minutes to transition the stage from Bjork's set to Ocean's. The fines, which amounted to a total of $133,000 USD from others, as well as the millions of dollars in Ocean's production, will be hefty, but Goldenvoice will most likely still turn a profit from this  year's Coachella as it grosses more than $115 million USD in ticket sales alone.
Elsewhere in music, Post Malone, The Weeknd x Future and Swizz Beatz lead the week's Best New Tracks.