A Rare Bottle of Single-Malt Whiskey From Japan's Karuizawa Distillery Is Selling for $50K USD
The distillery ceased operations in 2000, making its whiskey extremely sought-after.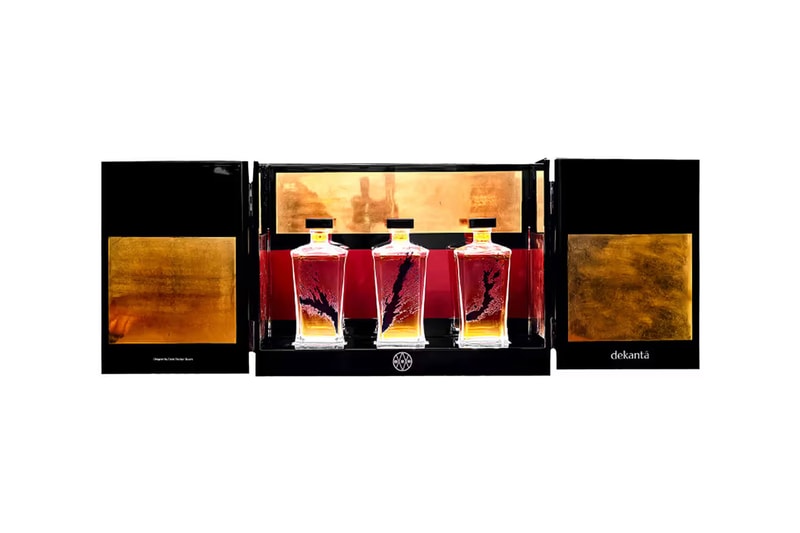 During its operation, the Karuizawa distillery became known for its small-batch production of fine Japanese whiskey. Located on the southern slope of Mount Asama, an active volcano, it was also the smallest distillery in Japan.
Karuizawa opened its doors in 1955 and would cease production in 2000 before shutting down for good in 2011. Since then, whiskey from the brand has sold at auction for notoriously high prices, with the rarest Karuizawa bottle going for well over half a million USD.
Whiskey connoisseurs now have the opportunity to get their hands on a 1999-2000 vintage edition from Karuizawa. Enclosed within custom bottle art adorned with a 24-carat gold leaf, the Karuizawa Single Malt Whisky was designed to celebrate Japan's martial arts history and the esteemed code of the Samurai. A visually stunning, upscale addition to anyone's collection, the intricate leaf was designed by the artist David Stanley Hewett, who is based in Karuizawa himself.
Unsurprisingly, this whiskey fetches a high price tag. Available for purchase on Dekanta, a single bottle from the limited pool goes for $50,000 USD.
In other food and beverage news, McDonald's will soon offer Big Mac sauce packets.