2 Chainz, Big Sean, 6LACK and More Set to Headline BRED Abu Dhabi's Debut Neo-Culture Festival
A five-day event presented by Hypebeast.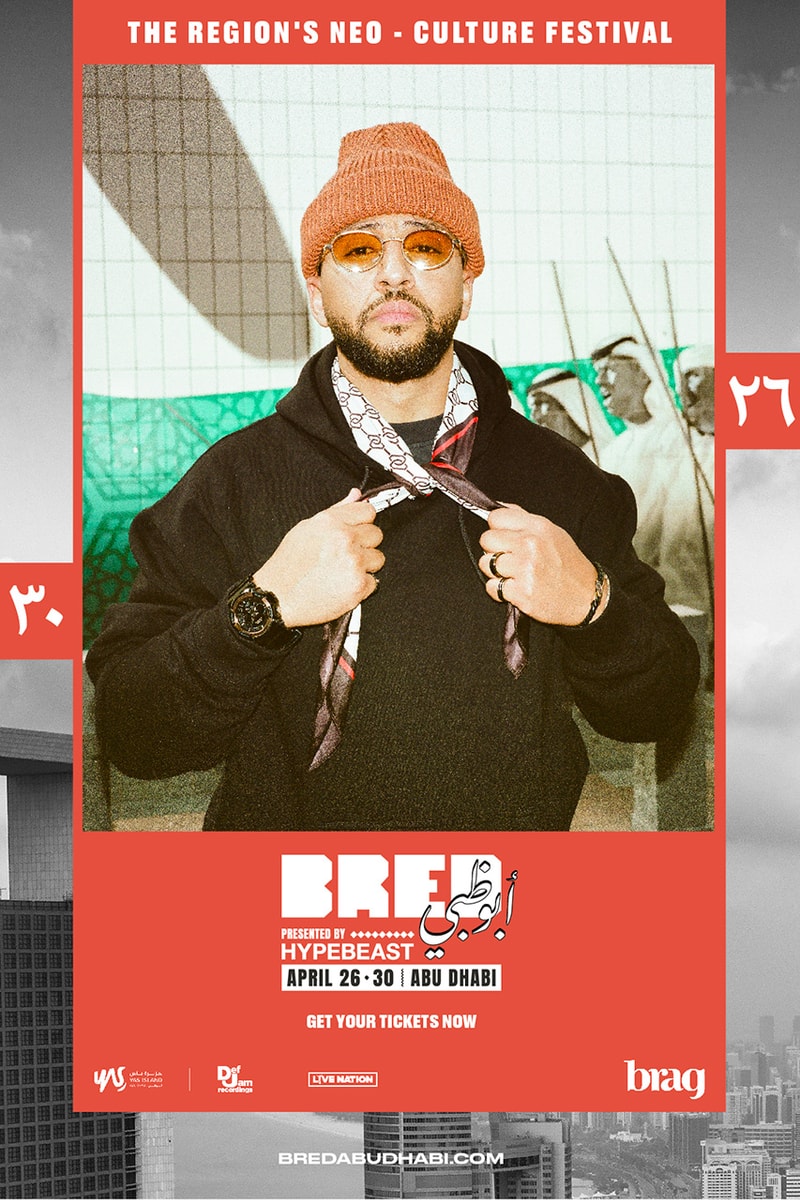 1 of 3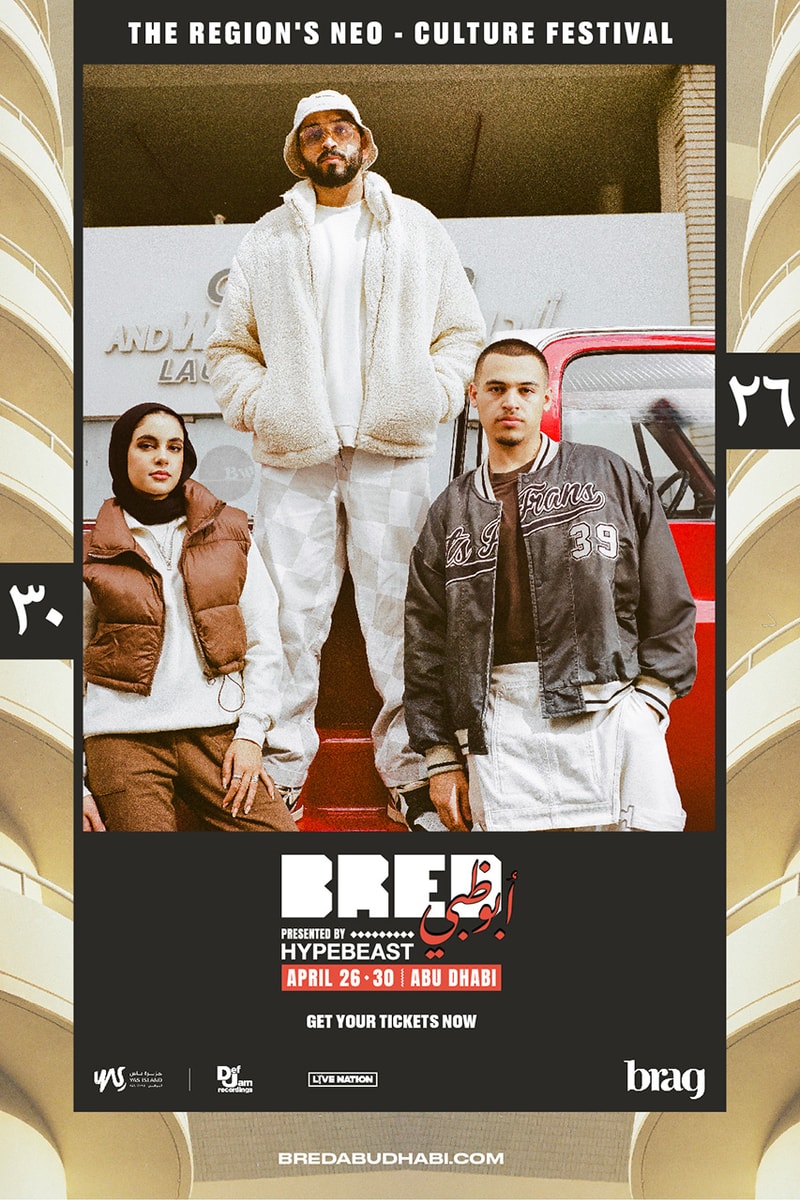 2 of 3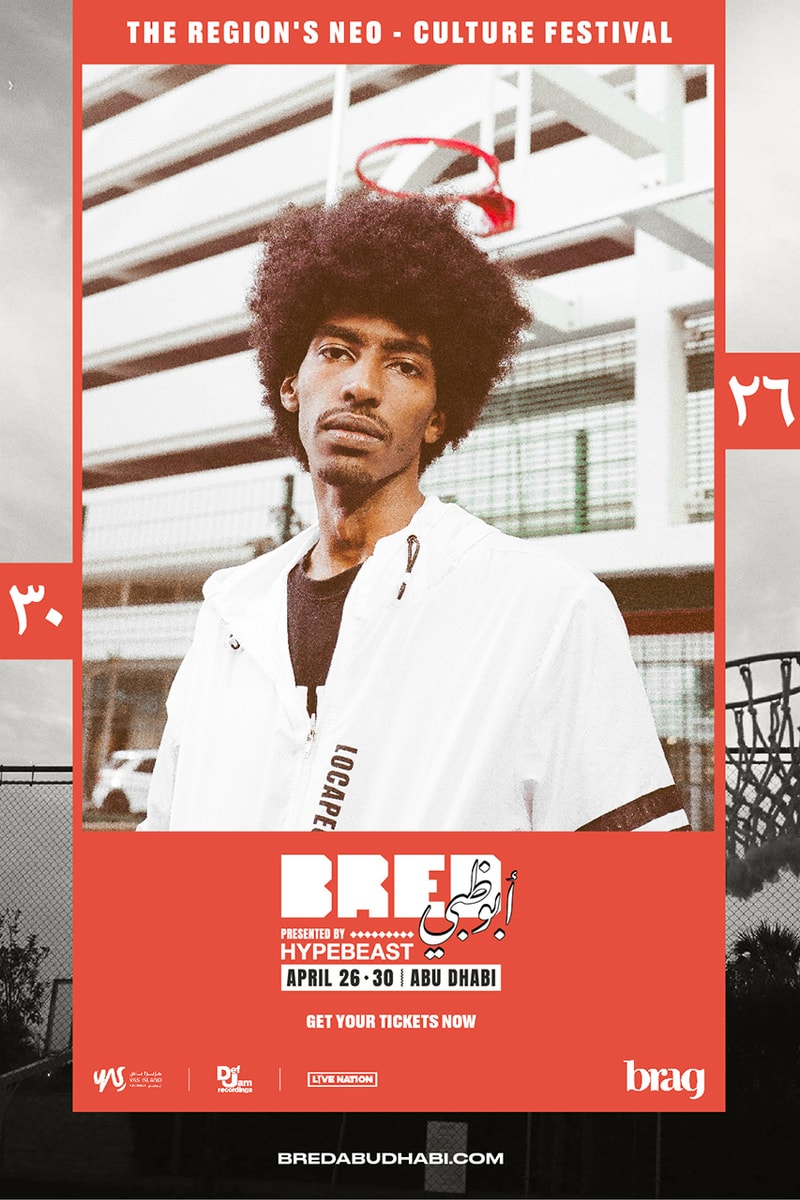 3 of 3
BRED Abu Dhabi is launching its debut festival on the city's Yas Island this month, presented by Hypebeast. A celebration of all things neo-culture, the five-day festival brings music, fashion, art, food, culture, sports, and gaming to the forefront with a diverse range of spaces catered to everyone's interests.
Offering a fully-immersive, intimate experience, Hypebeast has carefully curated a dedicated installation at the festival. Inspired by the layout of a basketball court, it encompasses all of the cultural realms and includes an exhibition space that will revisit some of the most iconic creative collabs as well as an HBX retail section showcasing the likes of PLEASURES, Filling Pieces and Mallet who will present UAE-exclusive products. Whilst Hypebeans is also set to arrive in the region for the first time, delivering two special flavors exclusive to the festival and wind-down lounge area. With DJs providing the soundtrack throughout the event, expect to see panel talks with leading figures in the industry, film screenings, and immersive legacy experiences.
Elsewhere on site, BRED Abu Dhabi will be setting the stage for art galleries, exhibitions, and live sessions where artists will be painting vibrant murals across the space. Embracing the sports facet of culture, a basketball and futsal court will be the location for tournaments, dunk contests as well as meet-and-greets.
GXR Records, in partnership with E-sports platform Galaxy Racer, will be hosting a dedicated gaming program that will feature a console area, head-to-head gaming setups, and room for podcasts. And with plenty of regional and global eateries in attendance – from New York's fried chicken spot Sweet Chick to Parisian Paperboy Paris – grabbing a bite won't be an issue.
To end the event-filled days, live performances will wrap up each night. Headliners include 2 Chainz, Dave East, Big Sean, 6LACK, Armani White, and the UK's Headie One, Digga D, and Giggs to name a few. Whilst regional acts pushing the local sound forward such as Omar Souleyman, Tagne, Balti, The Synaptic, Freek, Afroto, El Rass, Ahmed Santa, Lina Makoul, Felukah, and DJ Saliah will be representing the Middle East's music scene.
Tickets are split up into four categories: General – access to the festival only; BRED Plus – full access to the festival site and general area at the concert; BRED Fanatic – full access to the festival site as well as access to the fan pit area of the stage; BRED VIP – access to the festival site, VIP deck and fan pit areas as well as a dedicated bar.
BRED Abu Dhabi, presented by Hypebeast will run from April 26 – 30. For more information and to buy your tickets, head over to the website now.