'Shazam! Fury of the Gods' Debuts With Underwhelming $30 Million USD
Failing to meet its expected opening weekend numbers.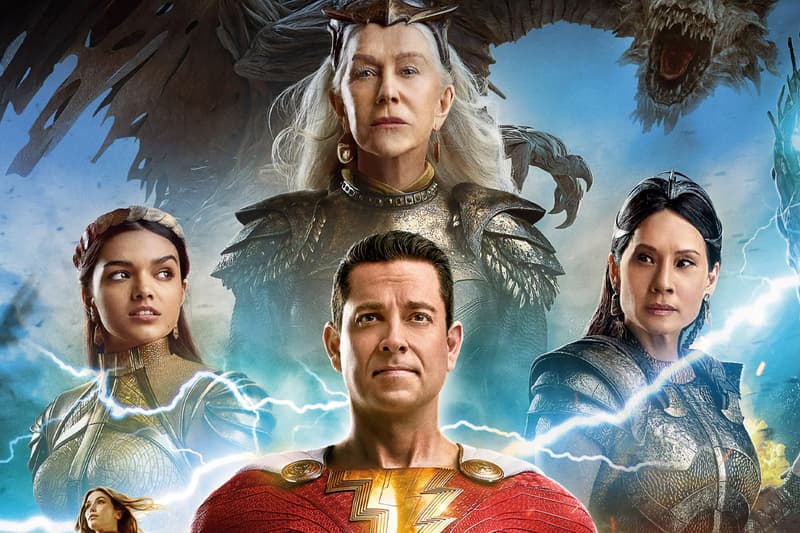 DC's Shazam! Fury of the Gods opened at No. 1 in the North American box office with a total of $30.5 million USD in its opening weekend, but failed to meet its expected numbers of $35 million USD to $40 million USD.
According to reports, the Zachary Levi-starring sequel — which costs $110 million USD to make and required $100 million USD to market — grossed the $30.5 million USD from a total of 4,071 theaters across the country and is one of the studio's worst opening weekends in history, aside from films such as Wonder Woman 1984 and The Suicide Squad which debuted during the COVID-19 pandemic. Fury of the Gods also marks a major drop from its 2019 predecessor, which earned $53.5 million USD and closed out with $140 million USD domestically.
Meanwhile, in the international box office, it grossed $35 million USD from a total of 77 territories, totalling its global earnings of $65.5 million USD.
"It's a soft start, there's no other way to put it," Shawn Robbins, chief analyst at BoxOffice Pro, told Variety. "Comic book films are steadily showing that without an event-level hook, it's difficult to live up to predecessor performances."
He added that the sequels DC have put out in the recent years "have seen diminishing returns," adding "That's compounded by the current creative shakeup, whose impact won't be felt for a couple of years [but] makes the broader franchise feel even more fragmented to audiences for the time being."
Elsewhere in entertainment, Paramount+ has officially announced Good Burger 2.