Ottolinger FW23 Provokes a Glamorous Rebellion
Designers Christa Bösch and Cosima Gadient pump the line with punkish codes.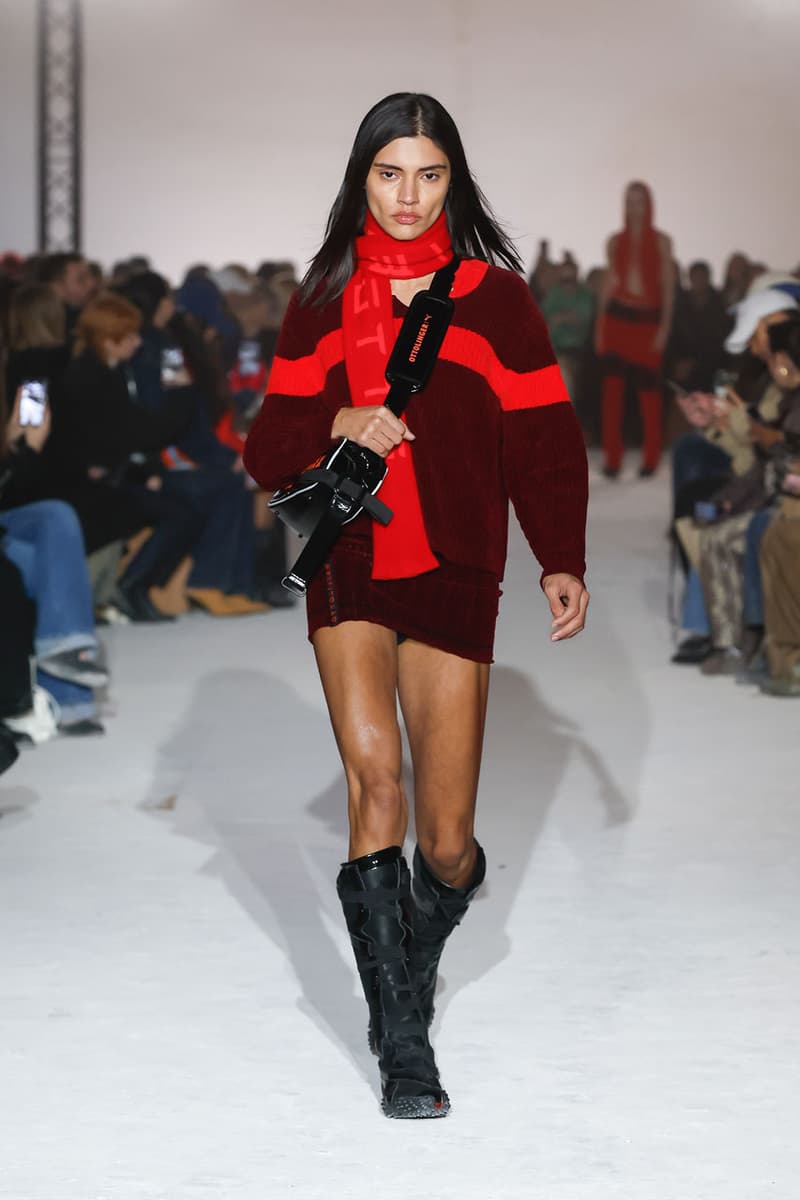 1 of 37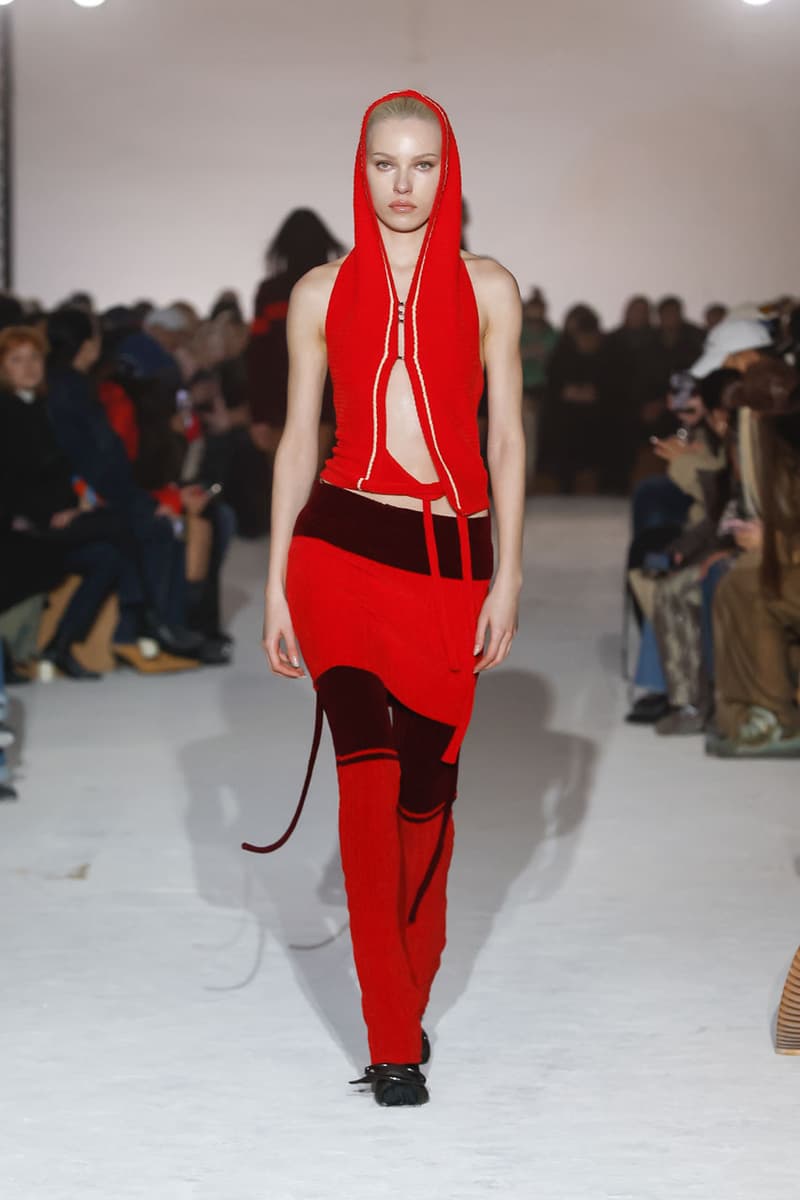 2 of 37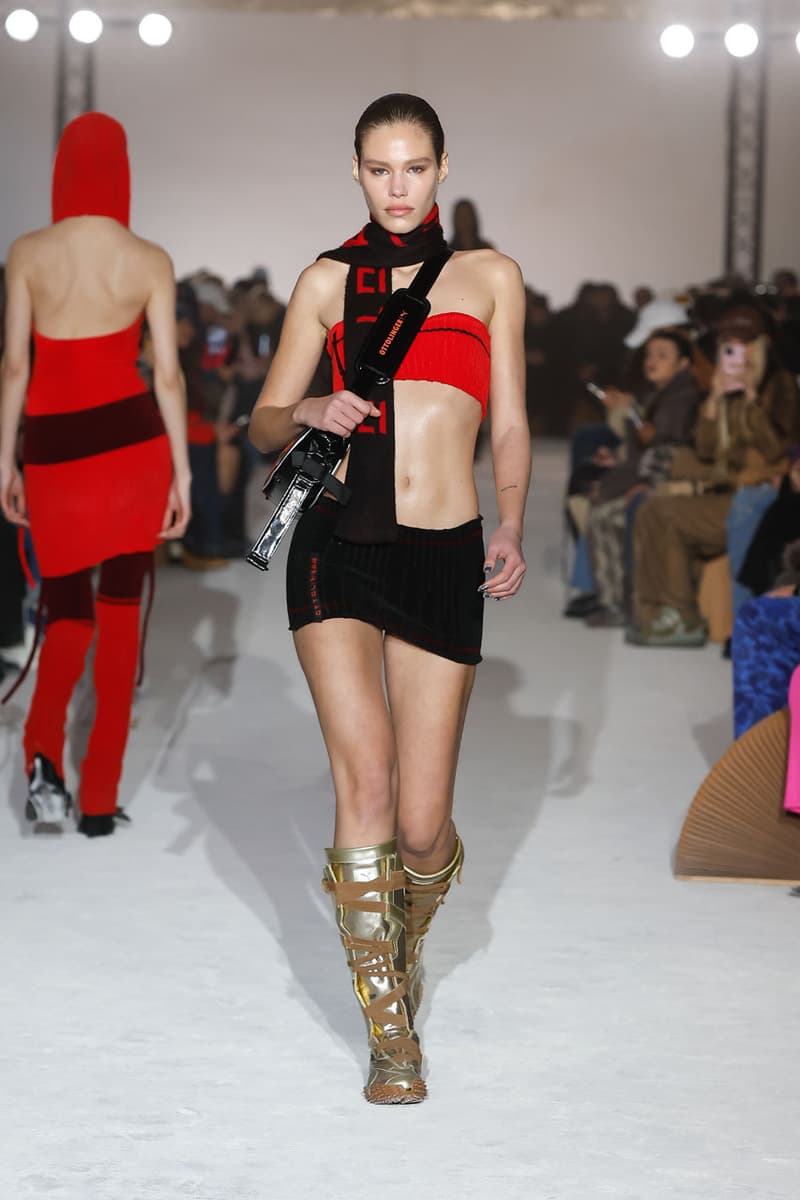 3 of 37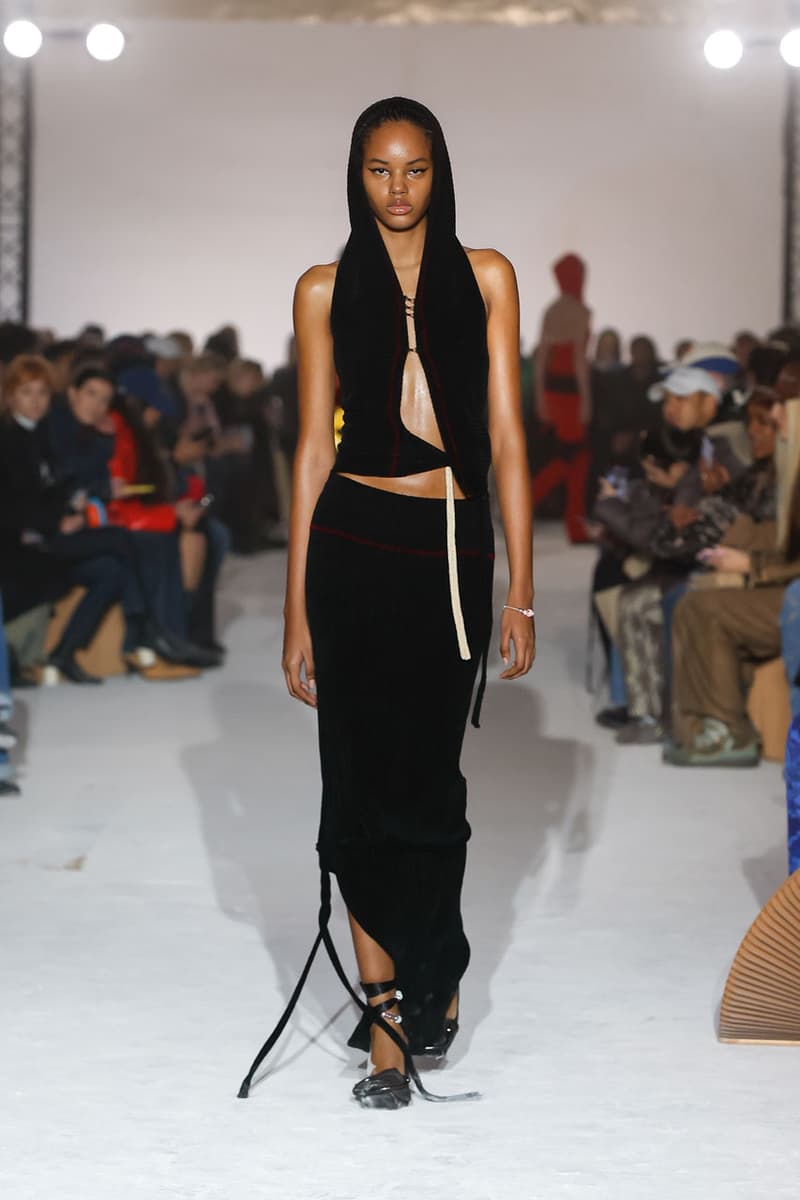 4 of 37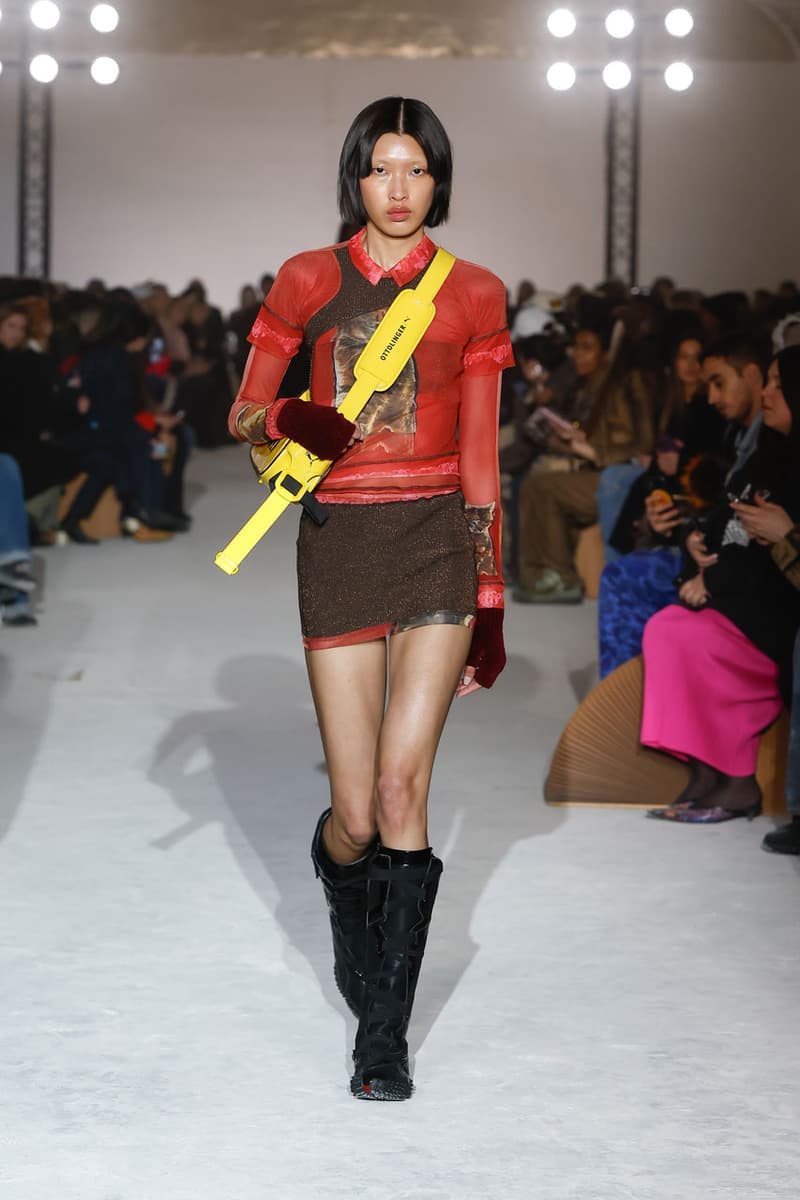 5 of 37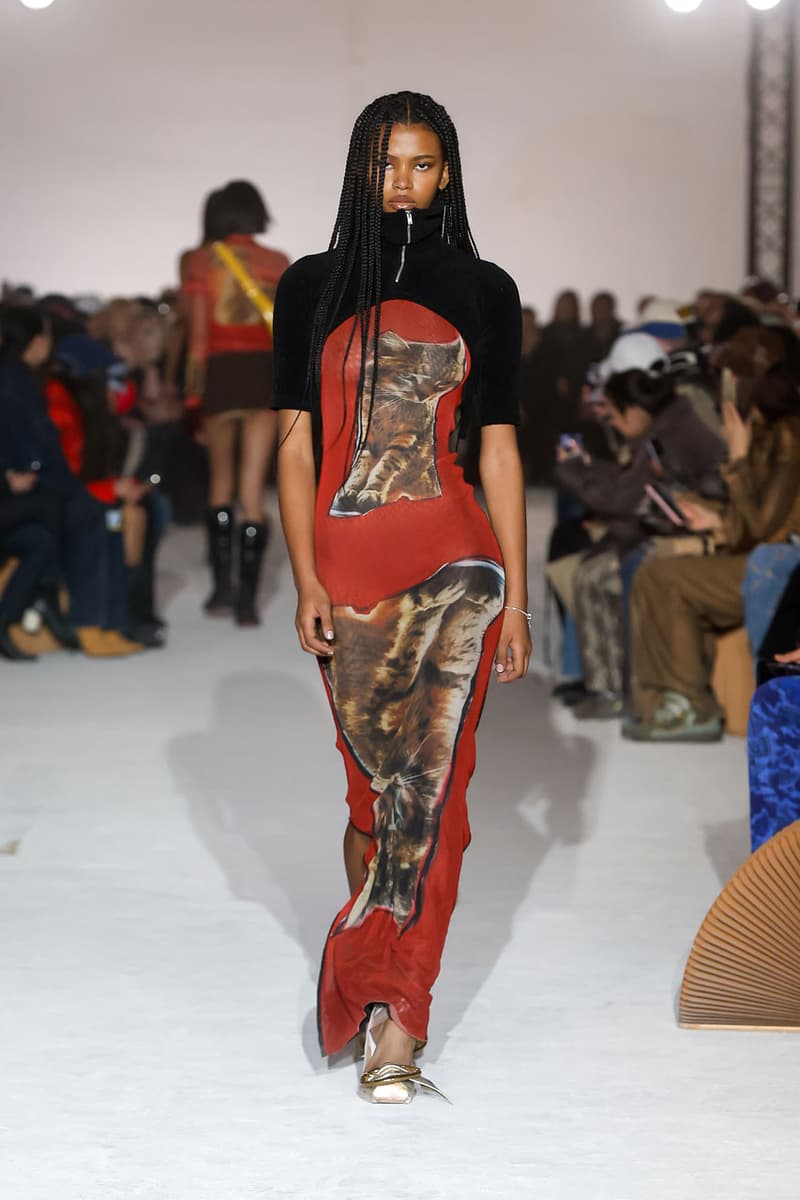 6 of 37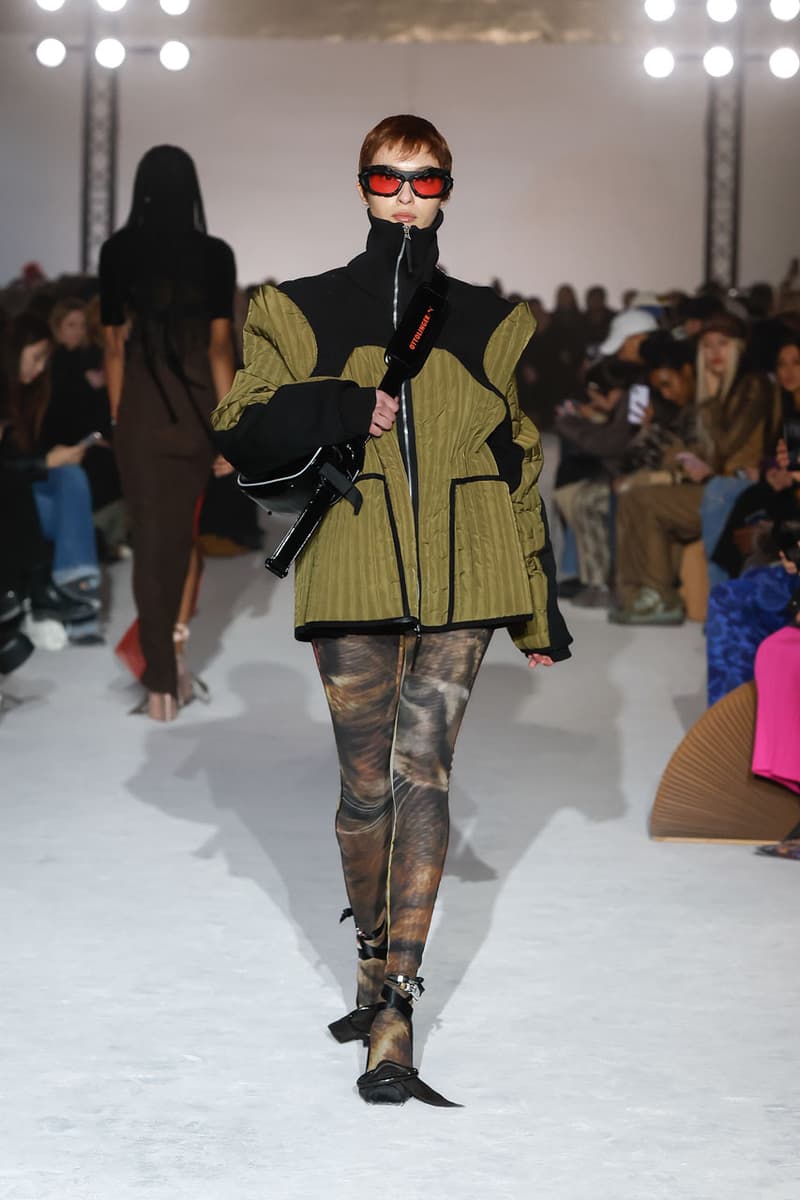 7 of 37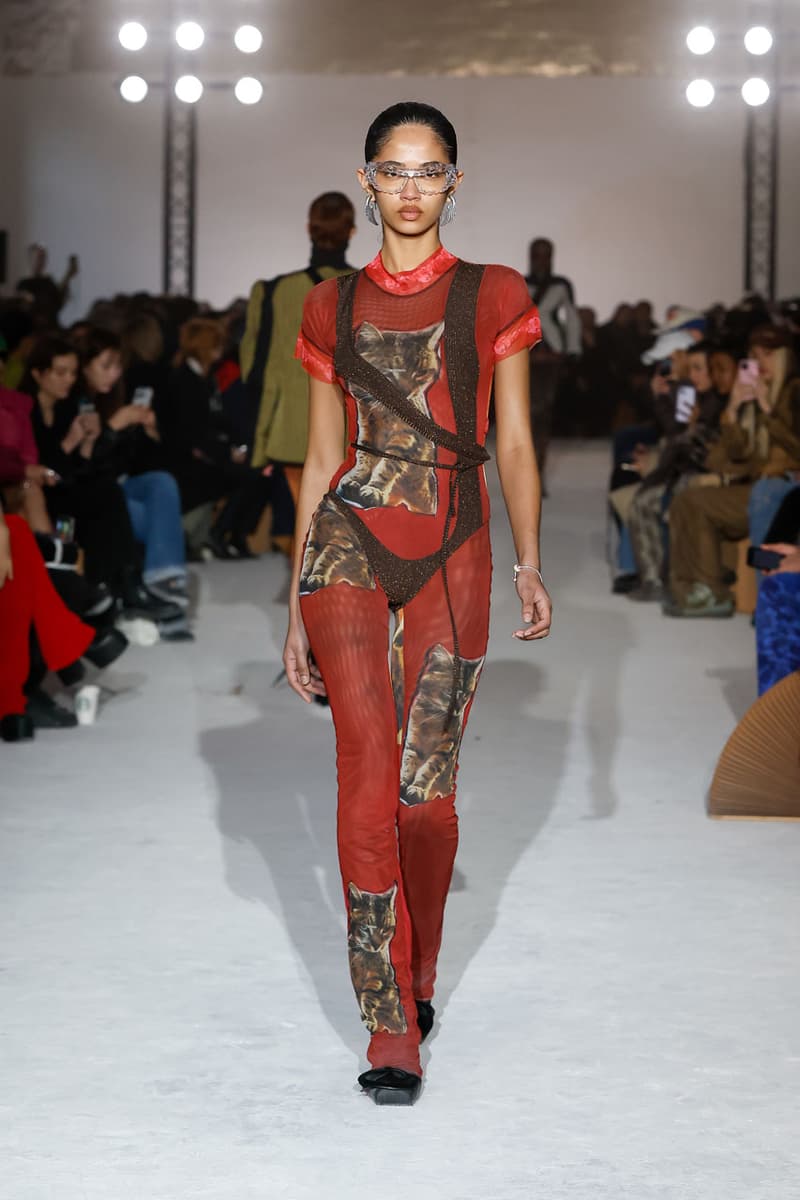 8 of 37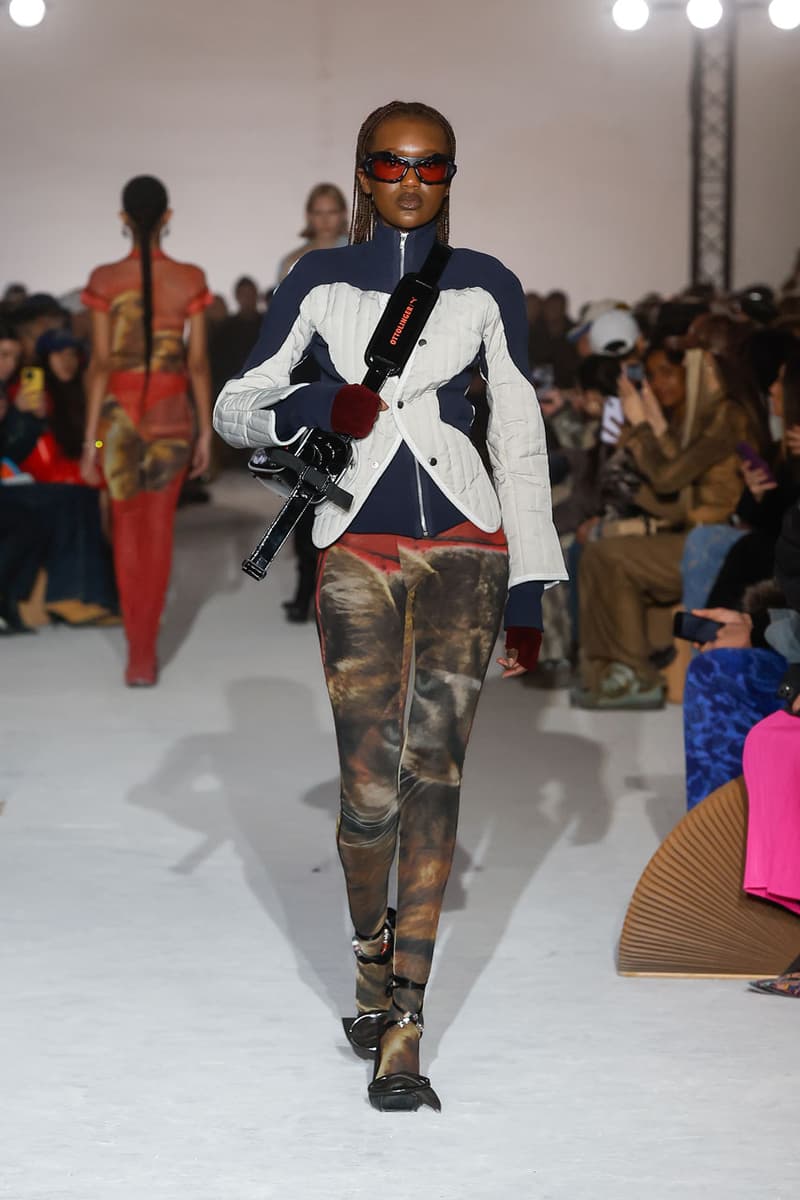 9 of 37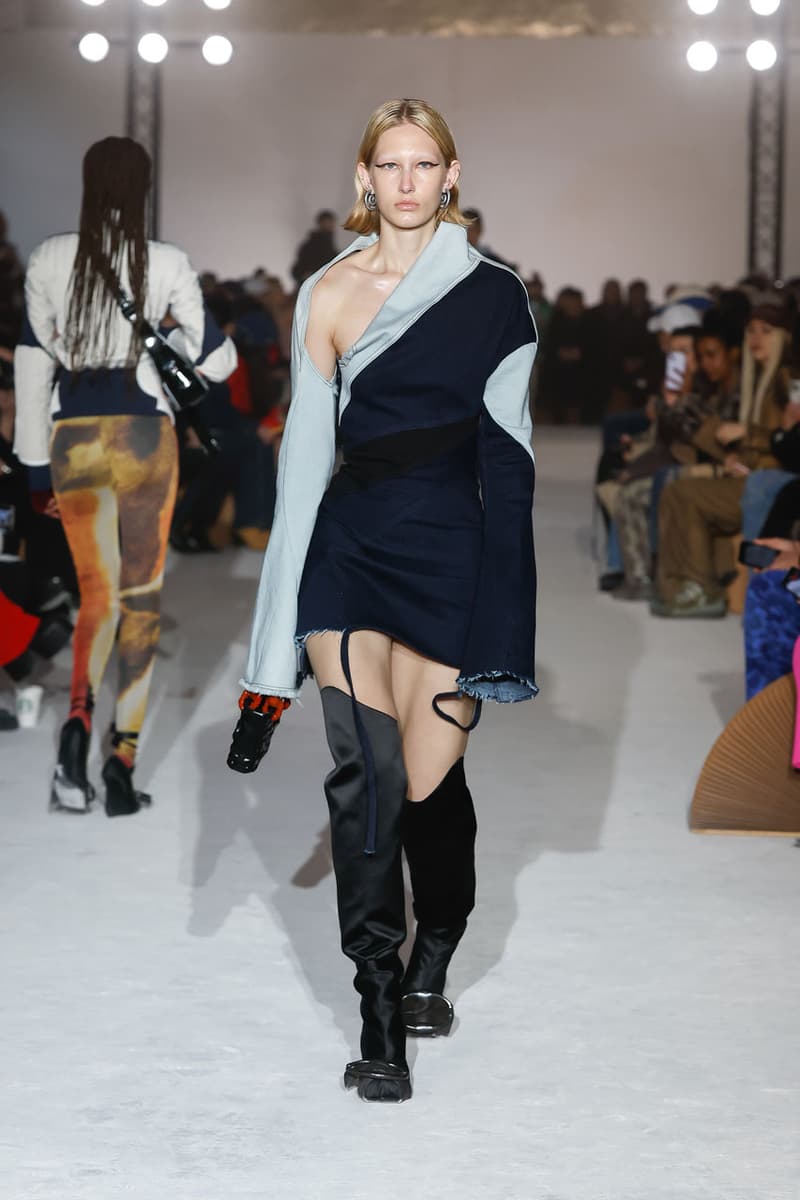 10 of 37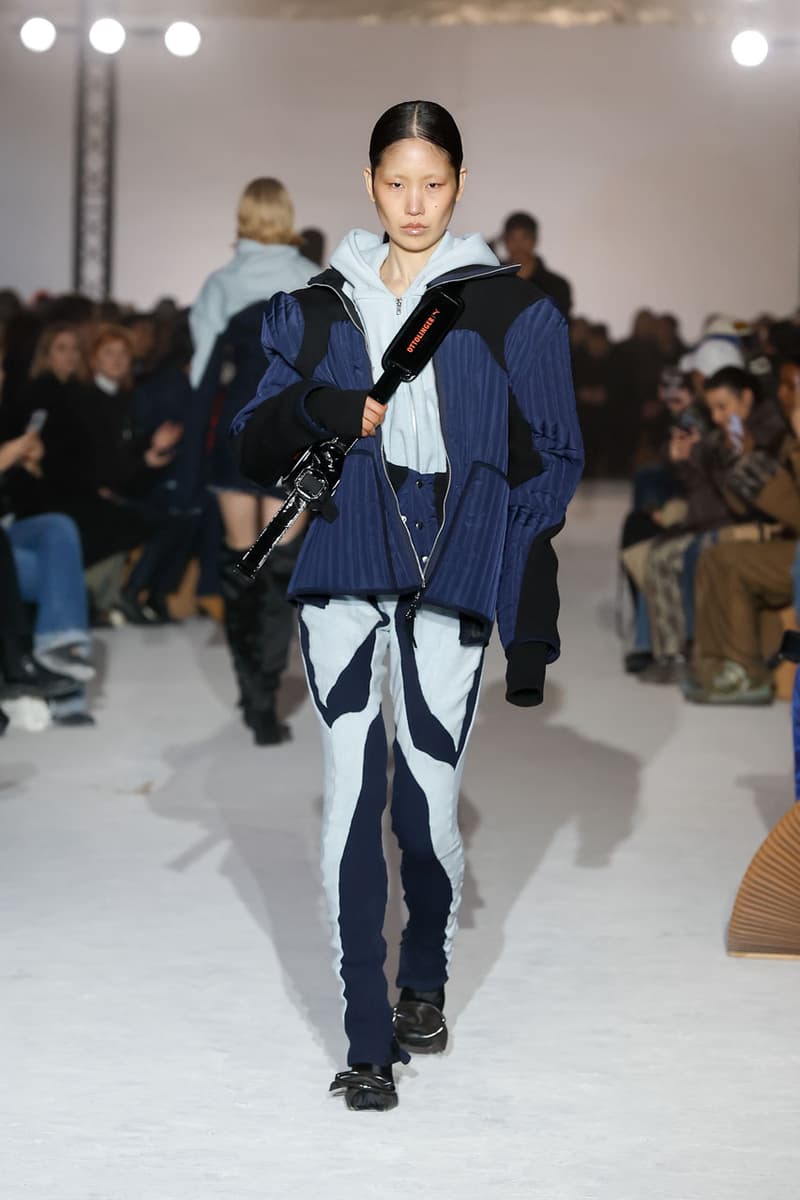 11 of 37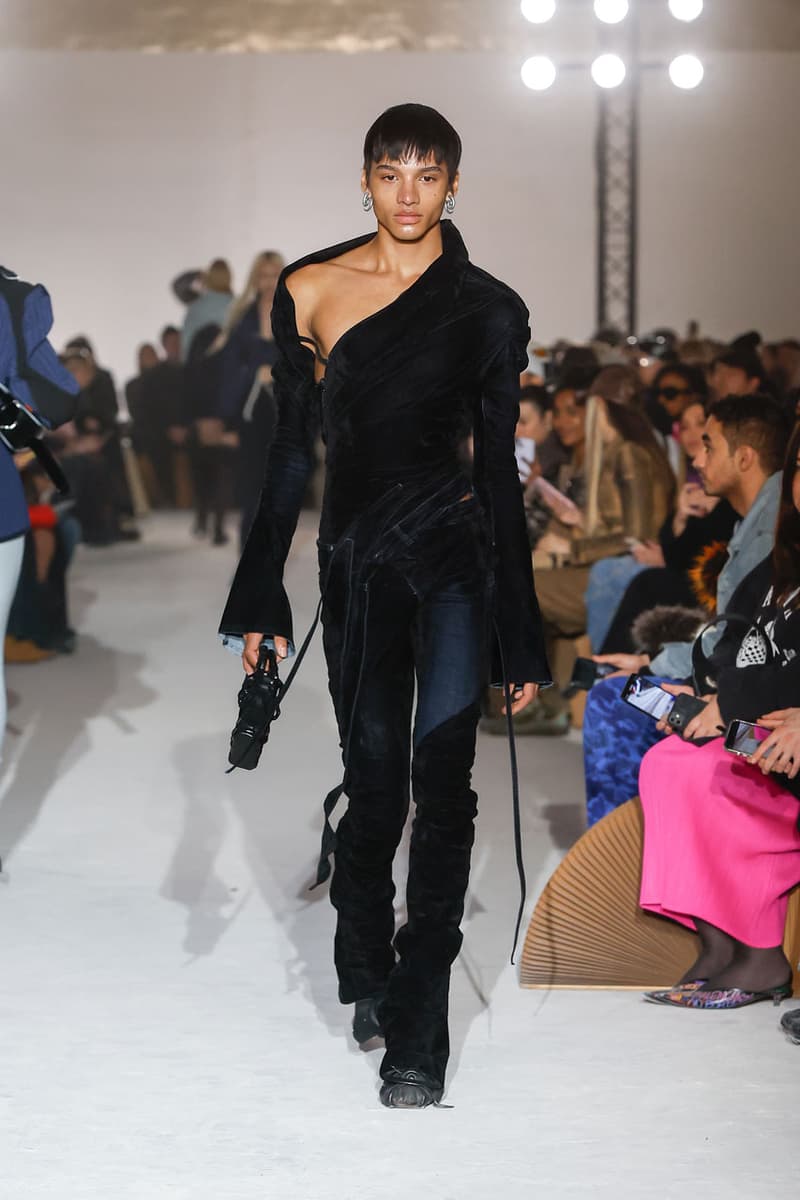 12 of 37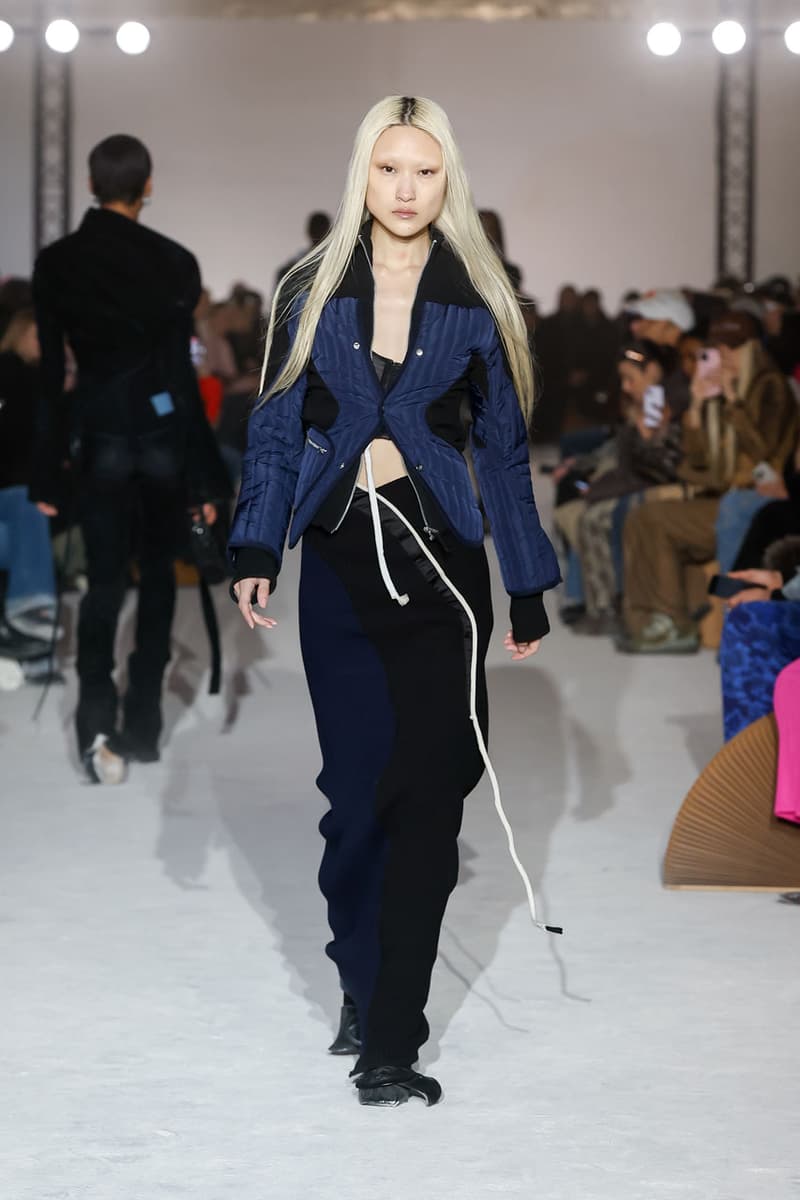 13 of 37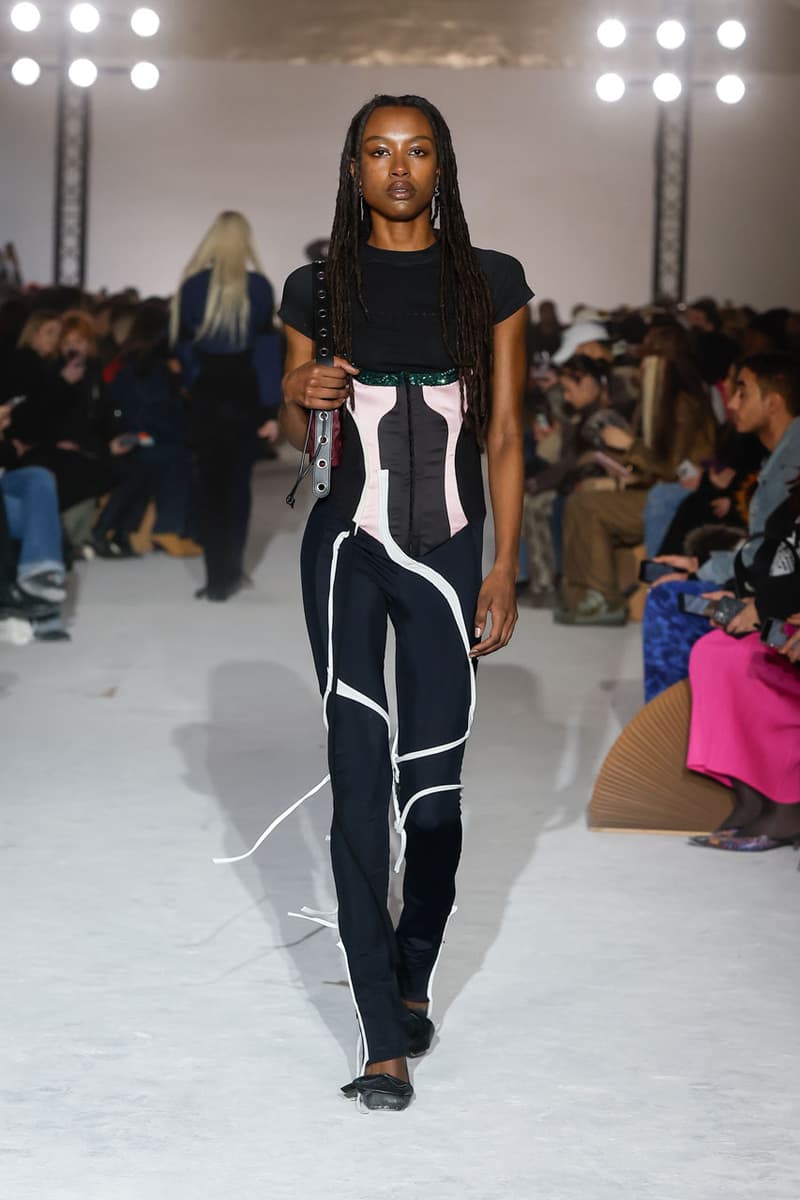 14 of 37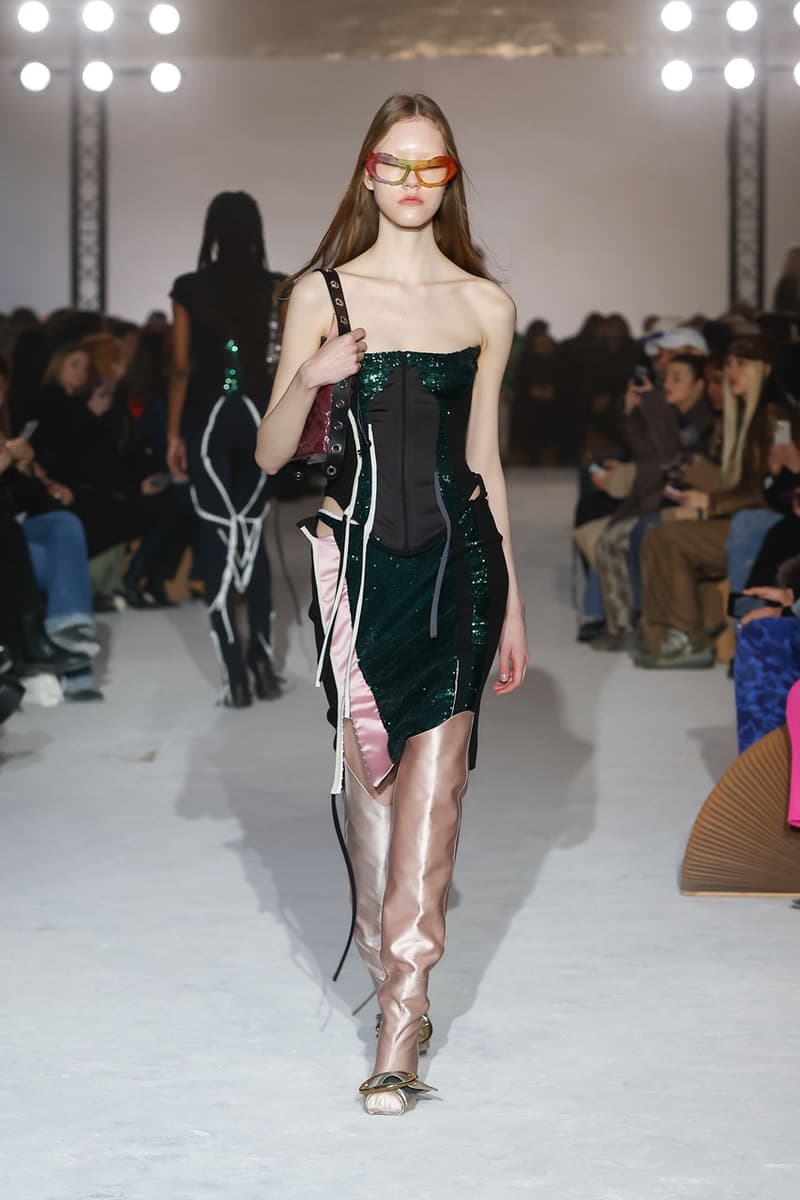 15 of 37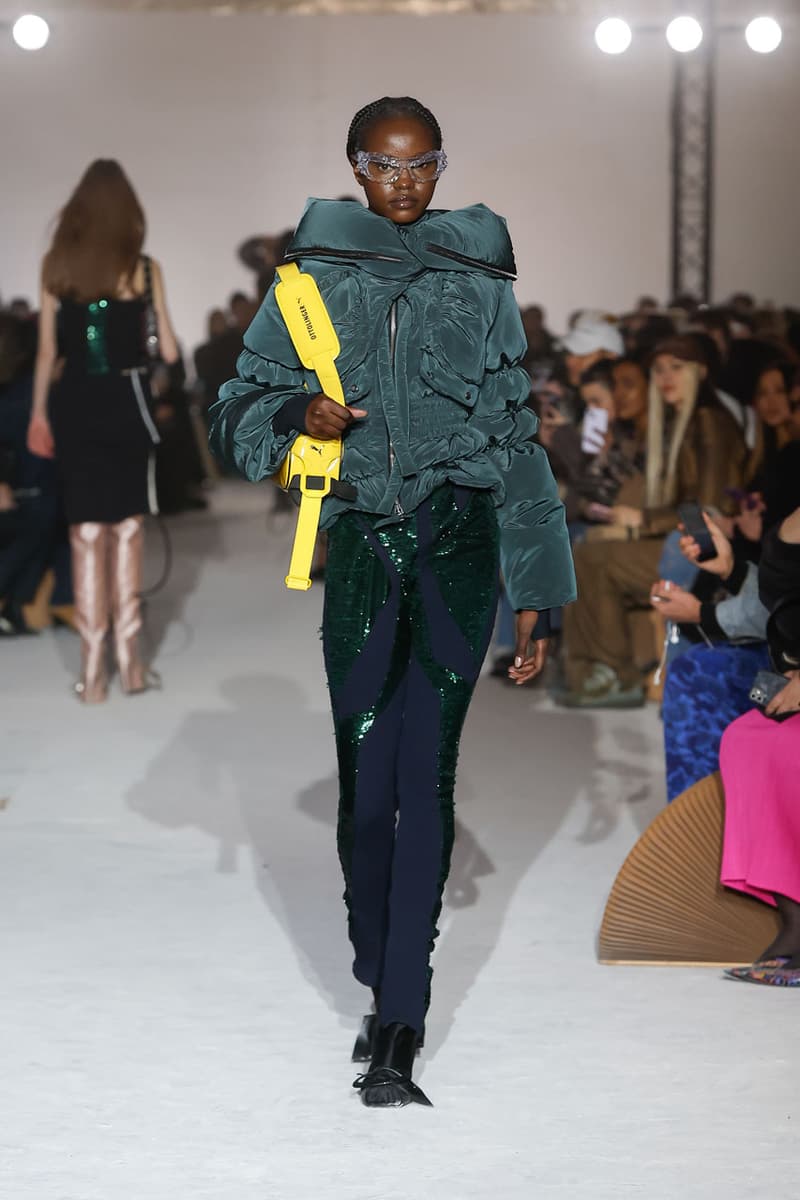 16 of 37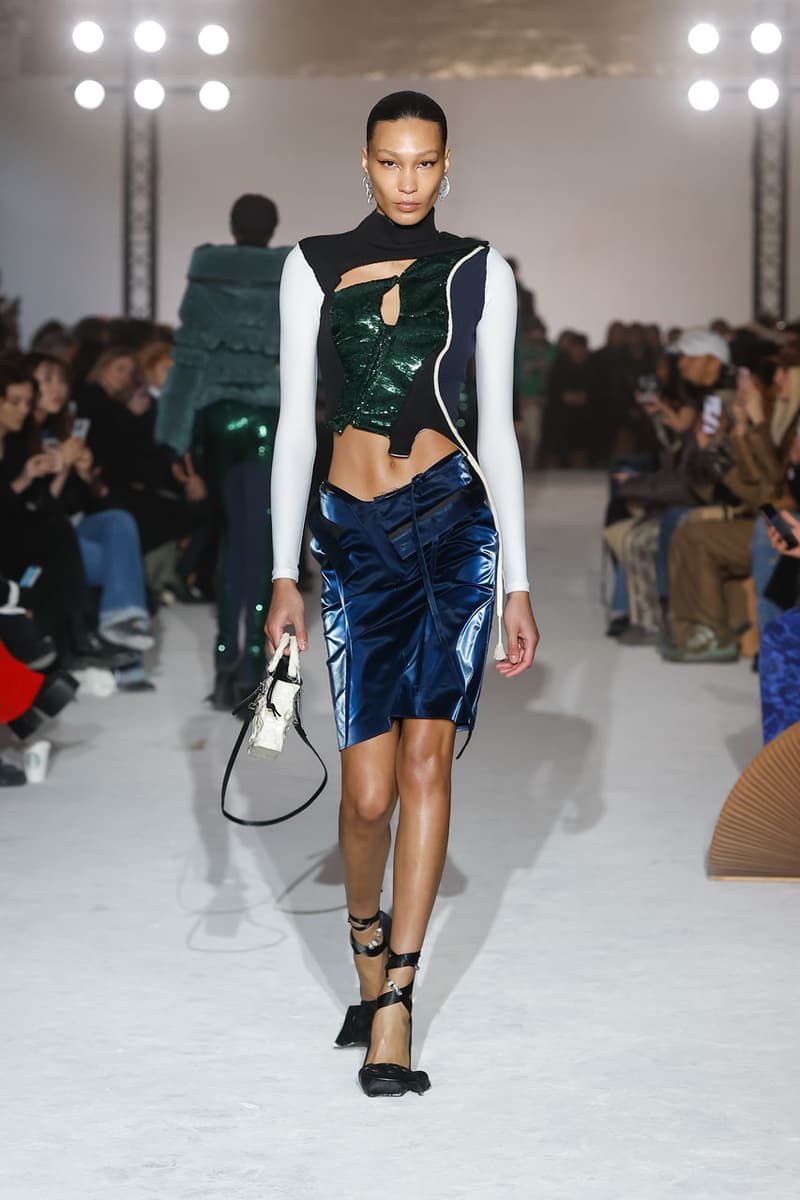 17 of 37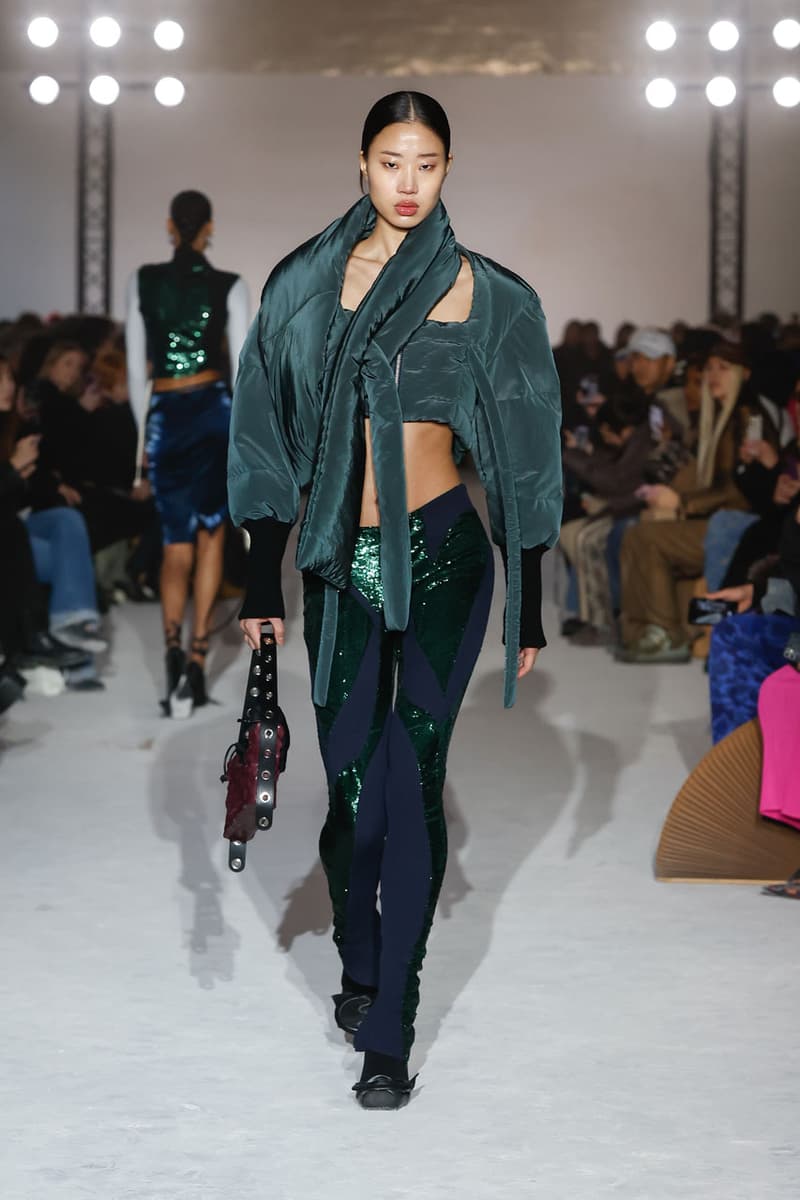 18 of 37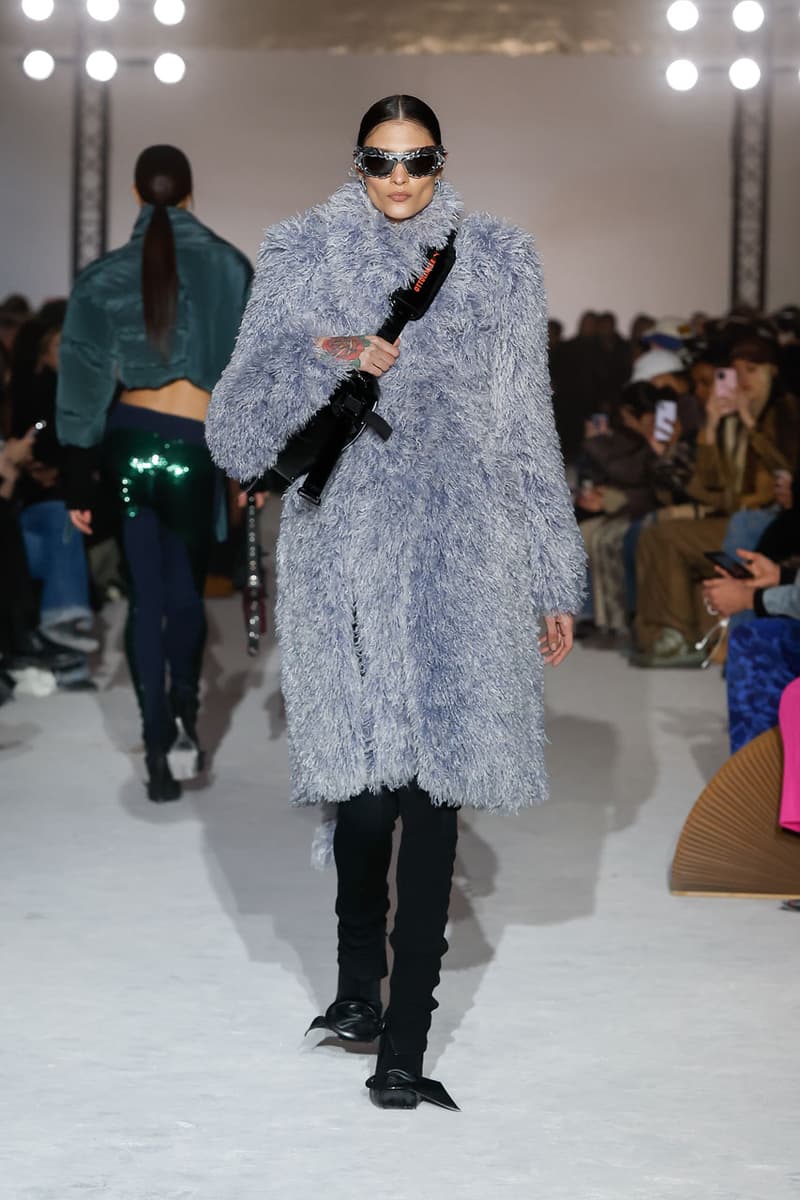 19 of 37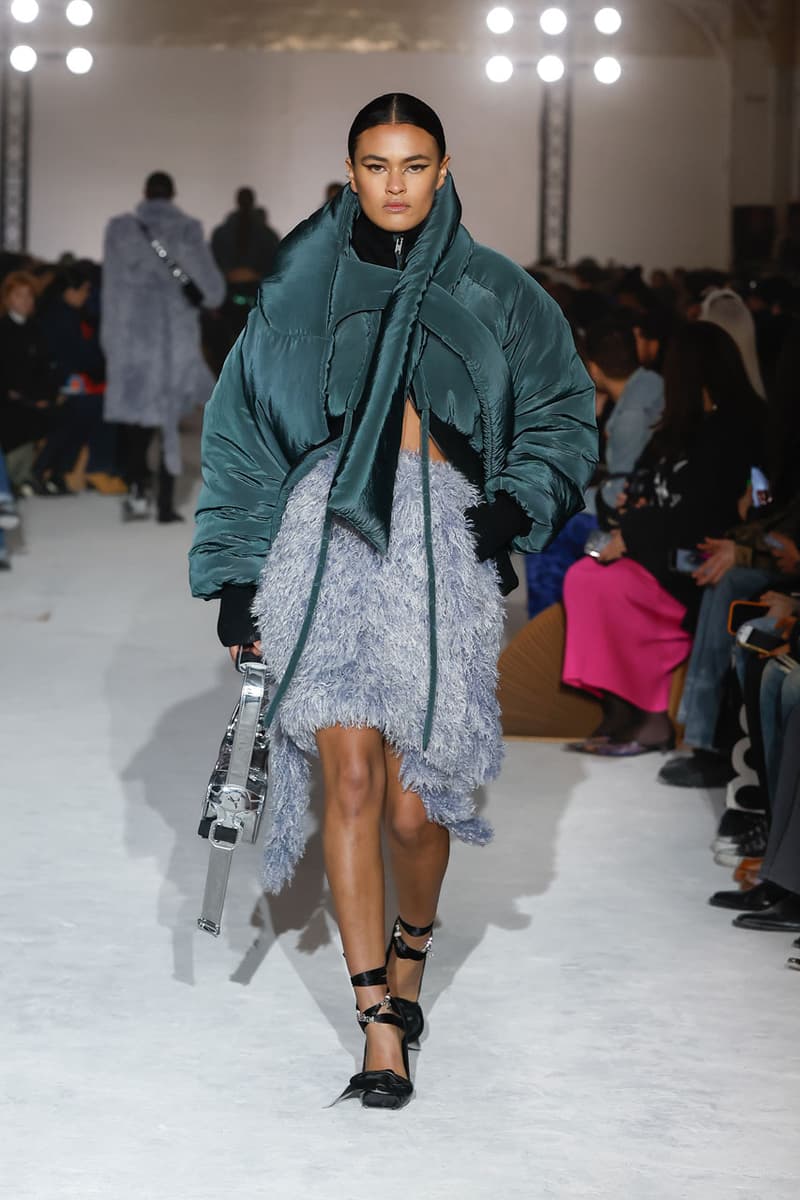 20 of 37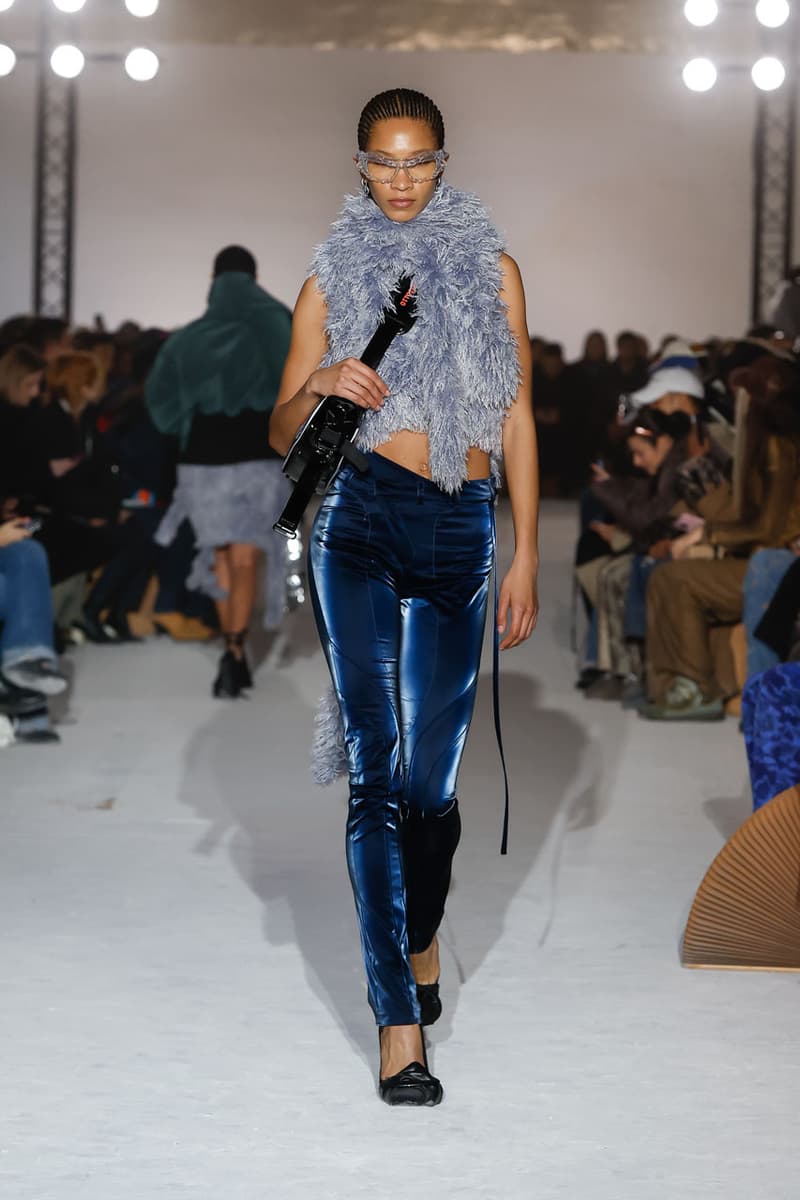 21 of 37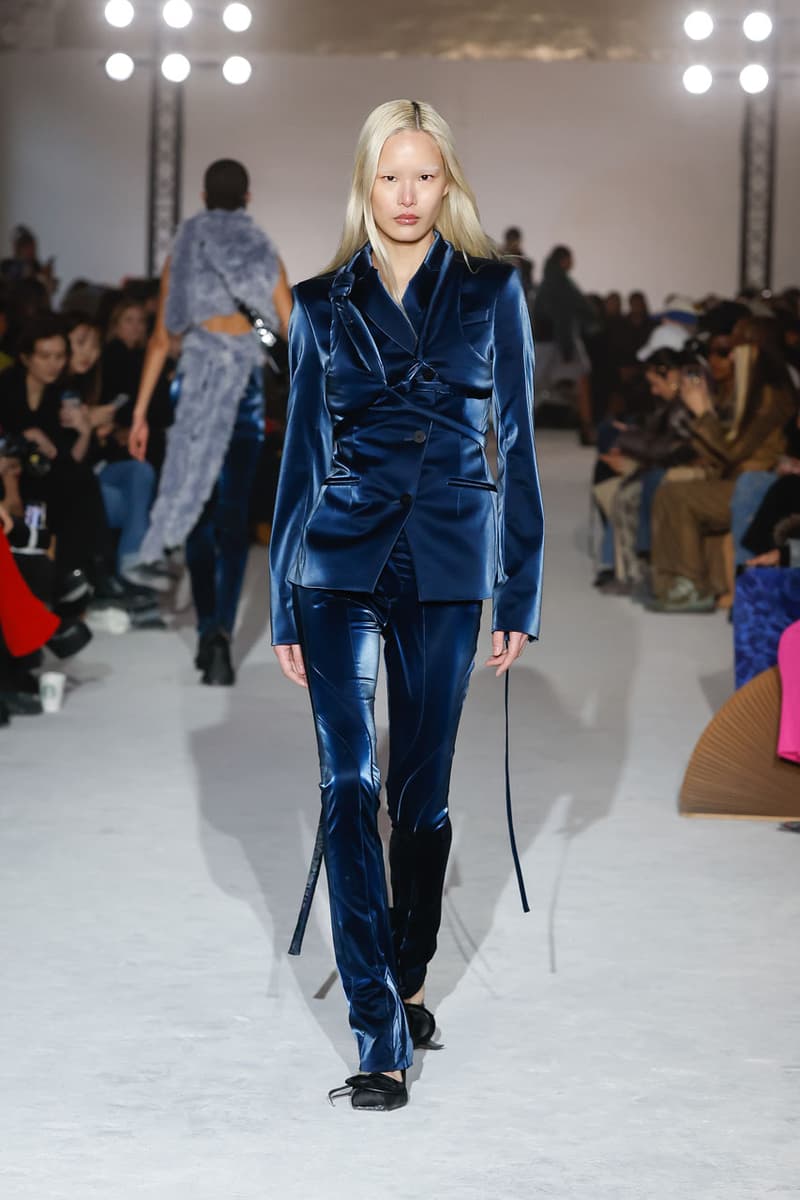 22 of 37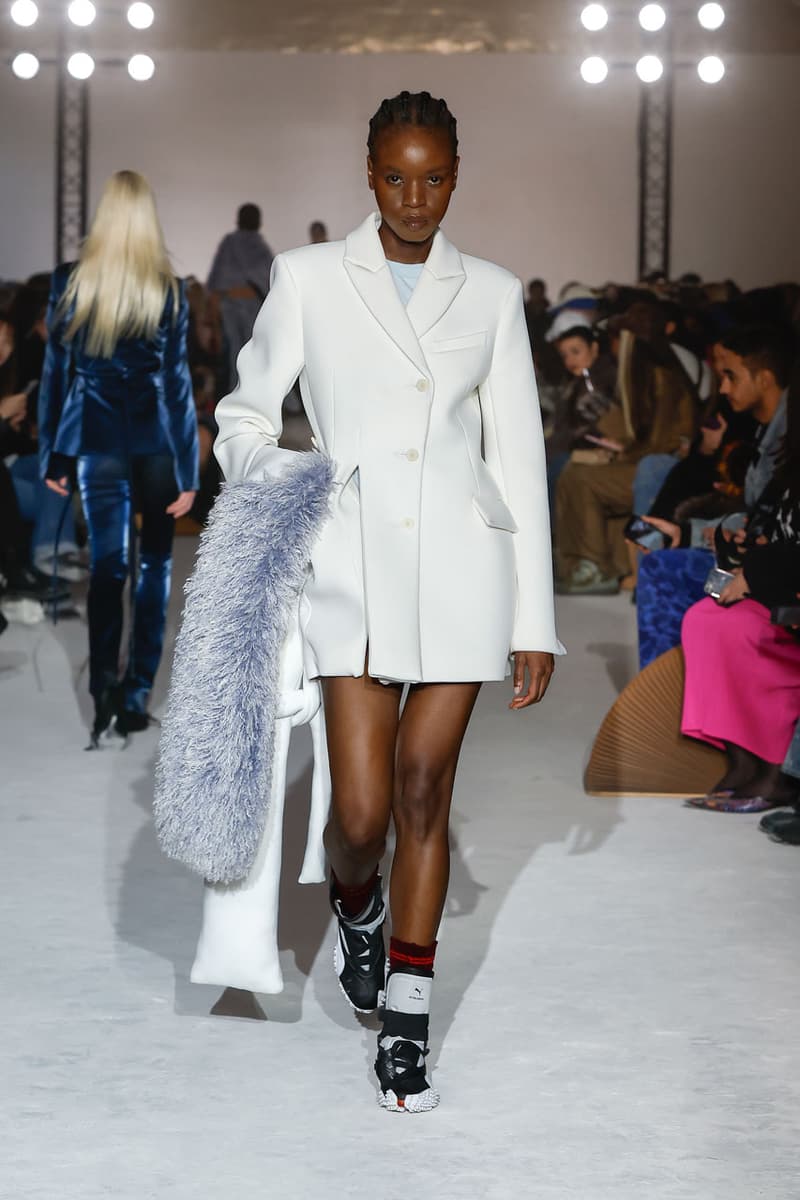 23 of 37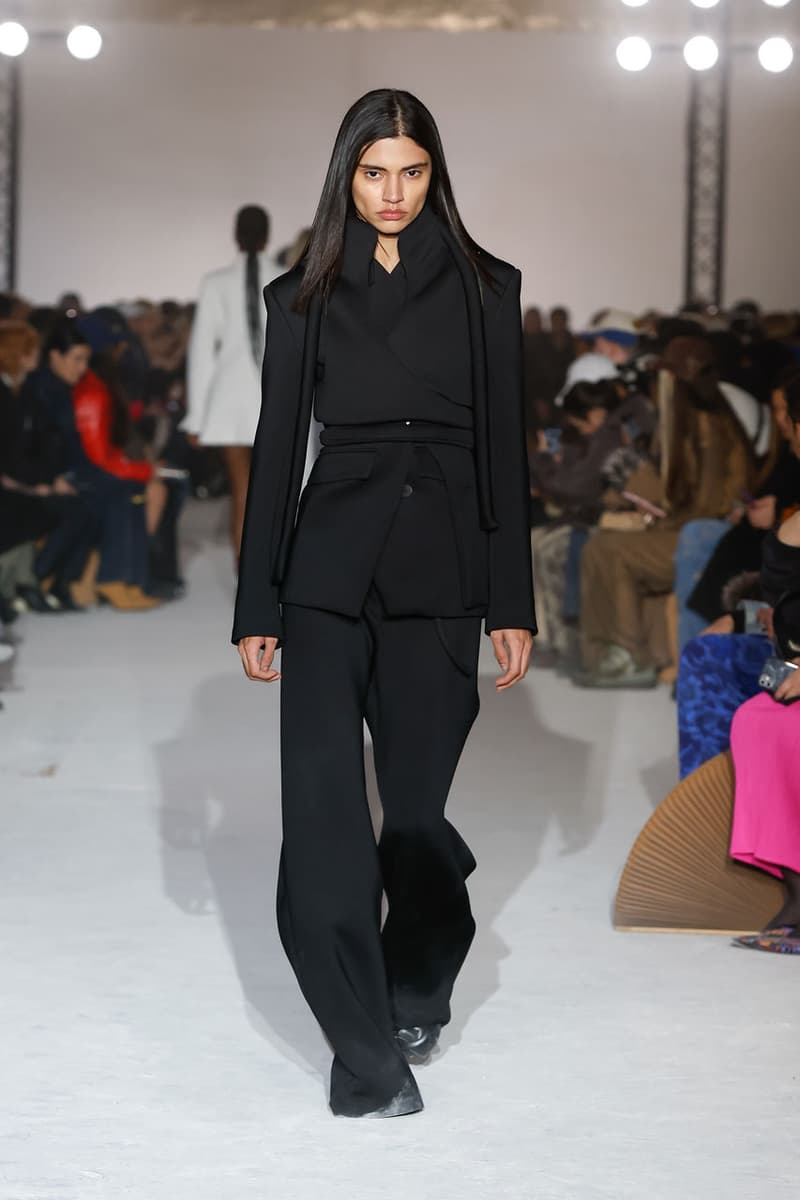 24 of 37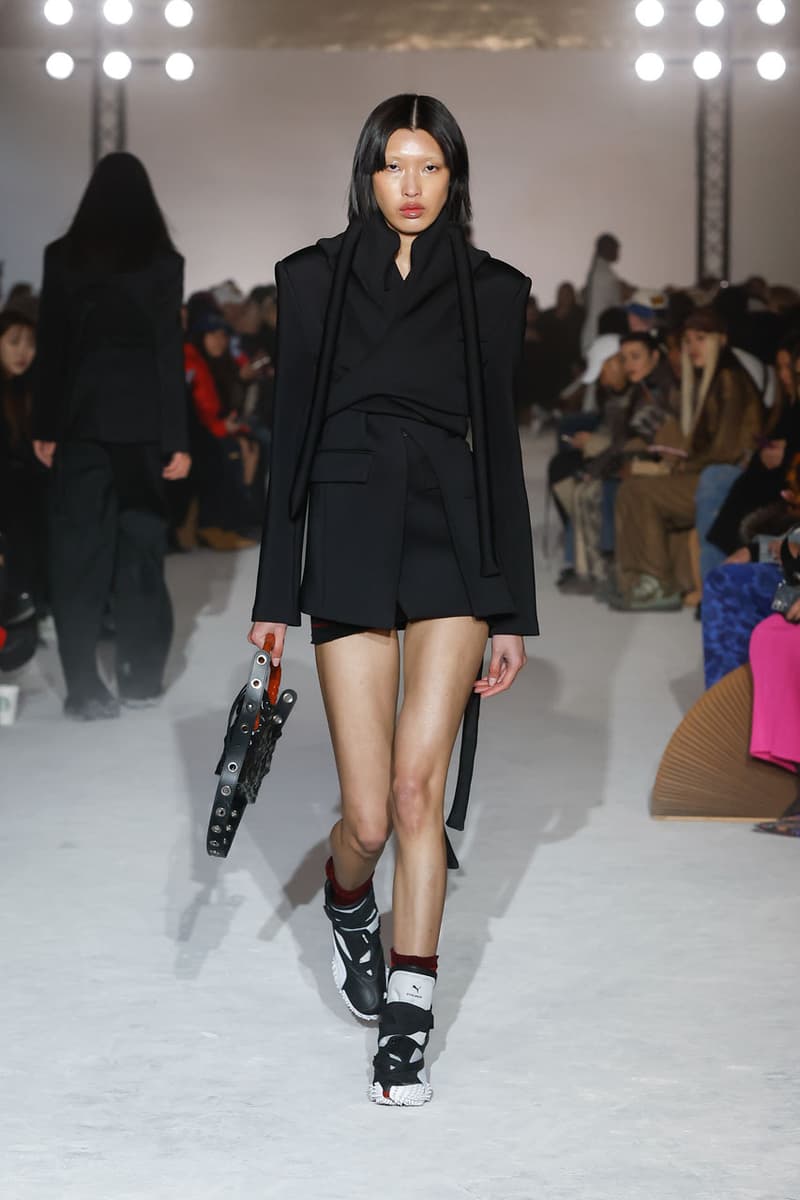 25 of 37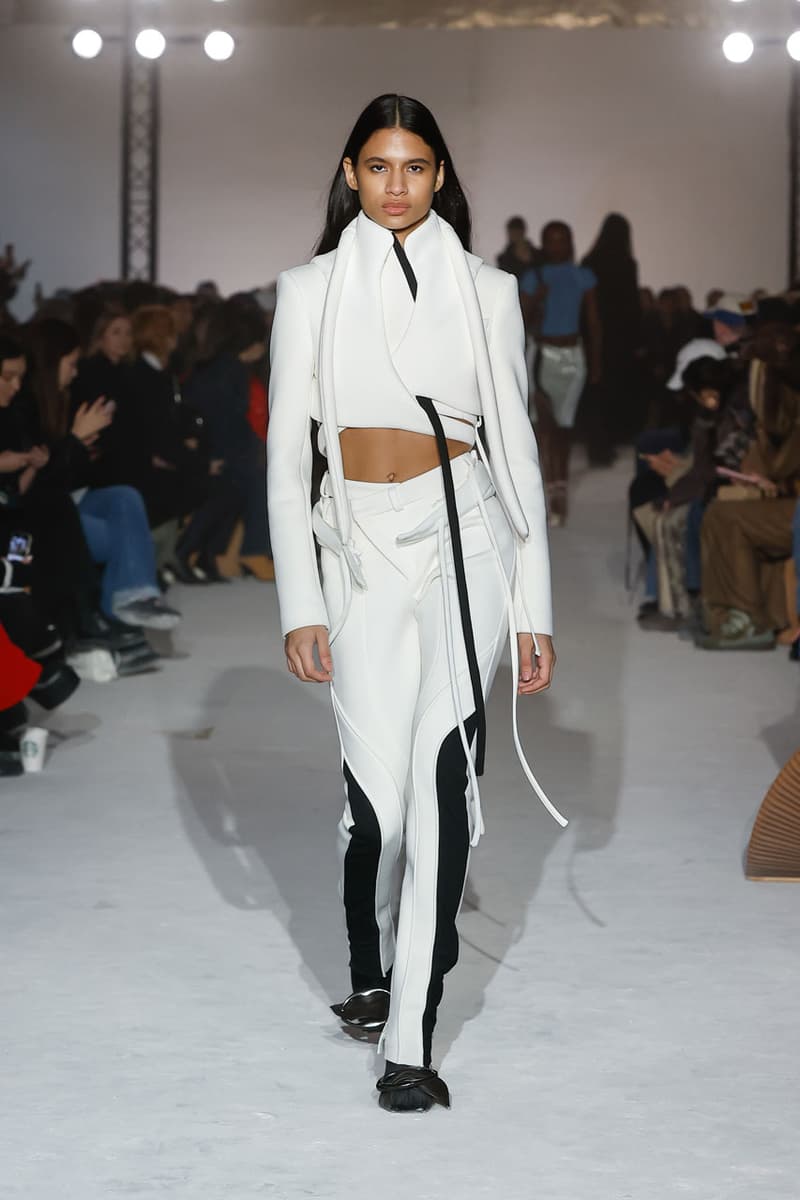 26 of 37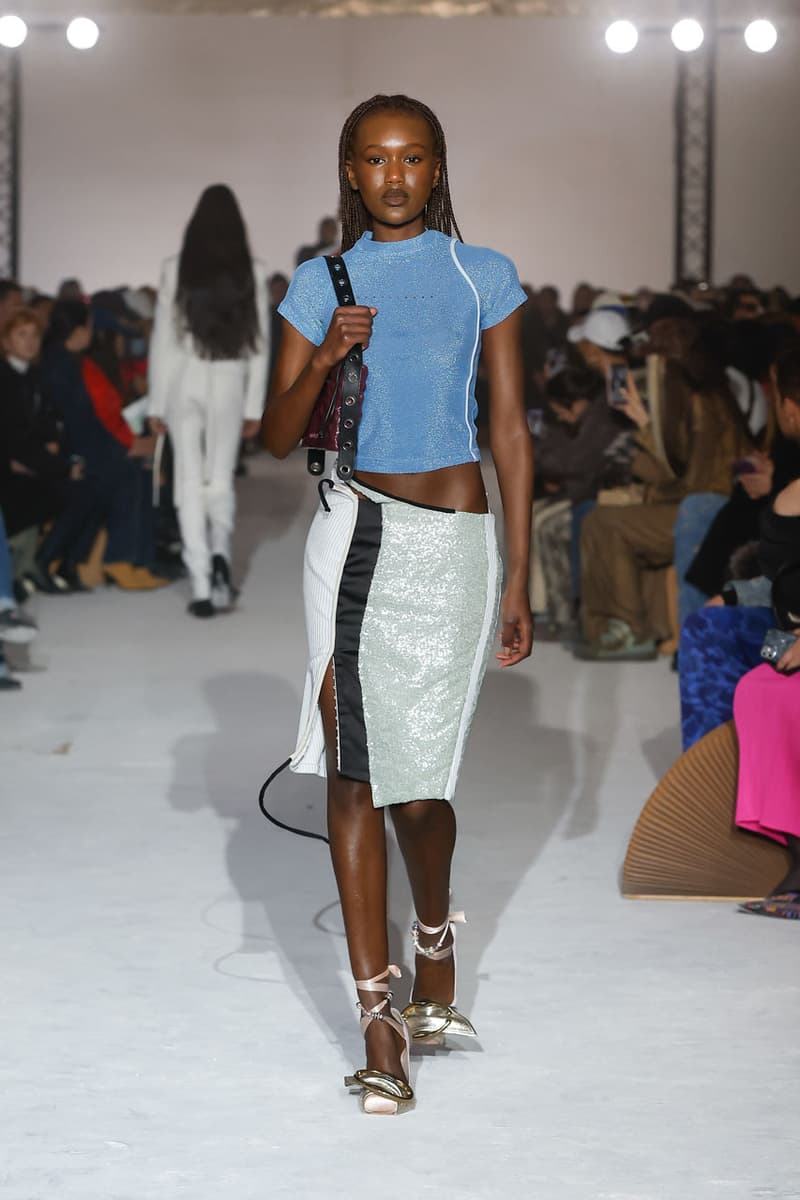 27 of 37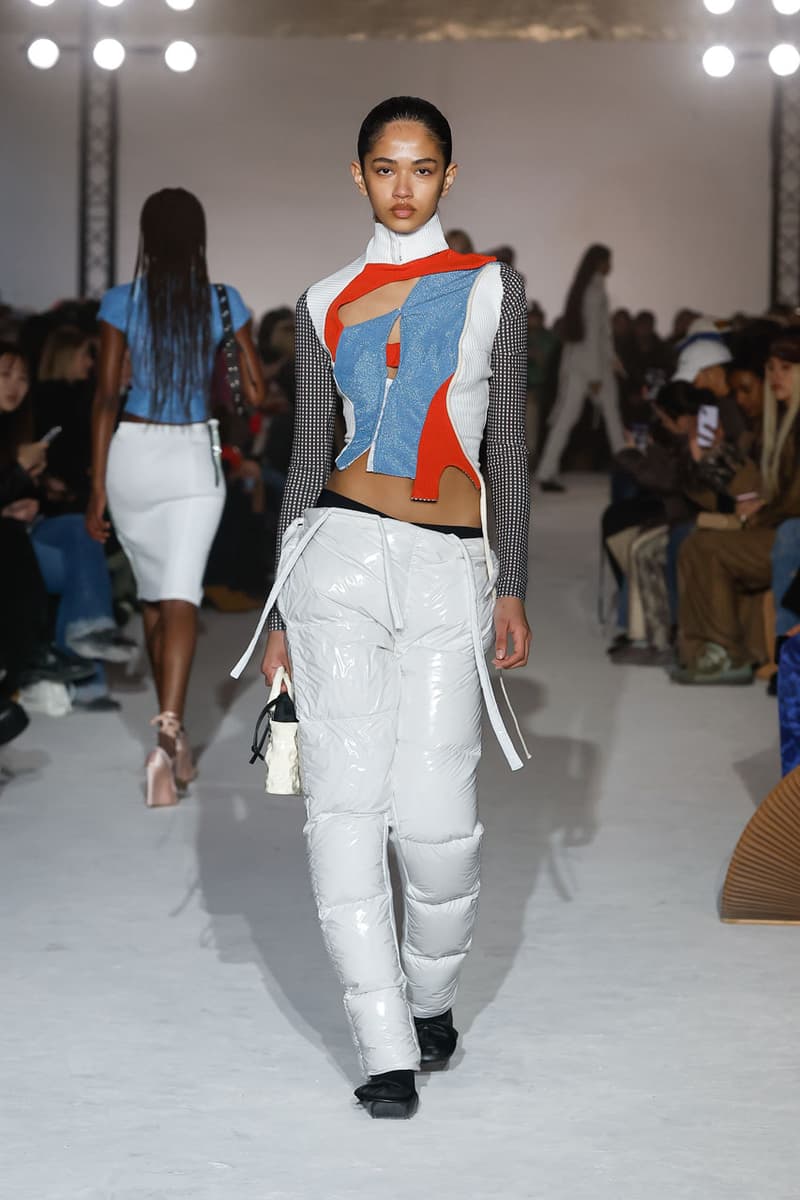 28 of 37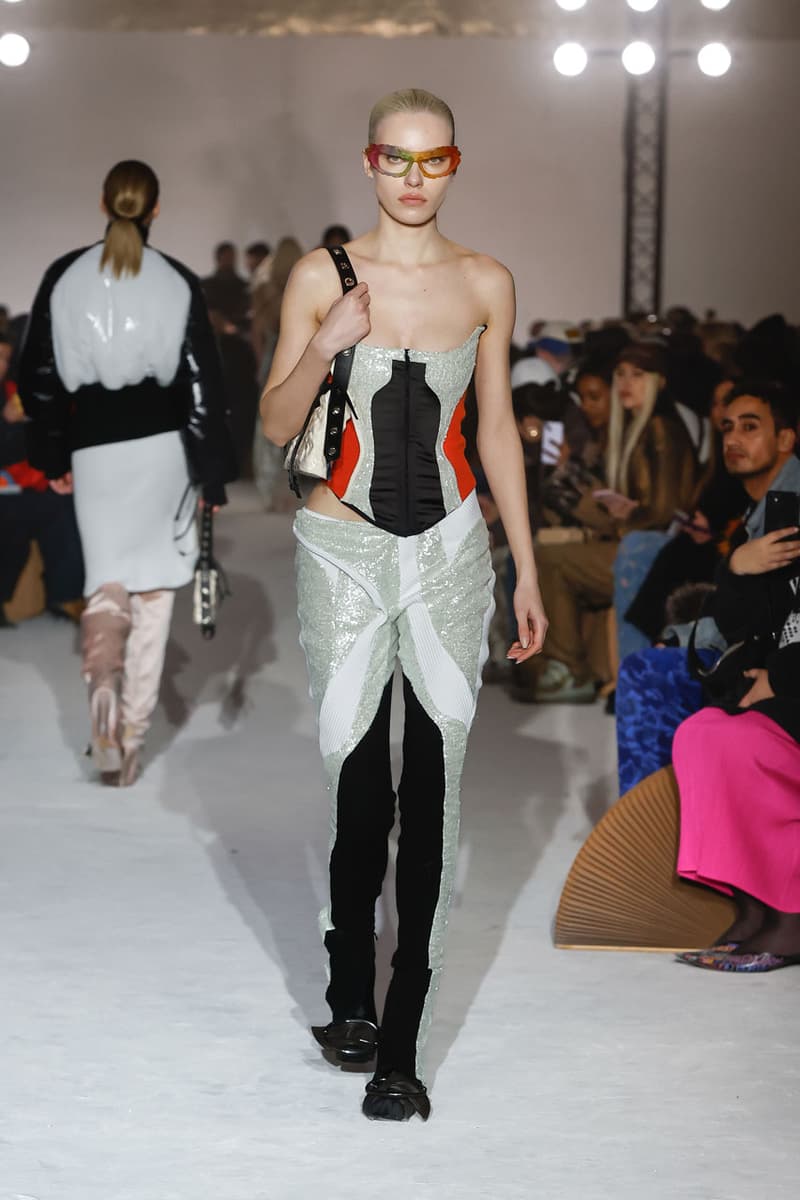 29 of 37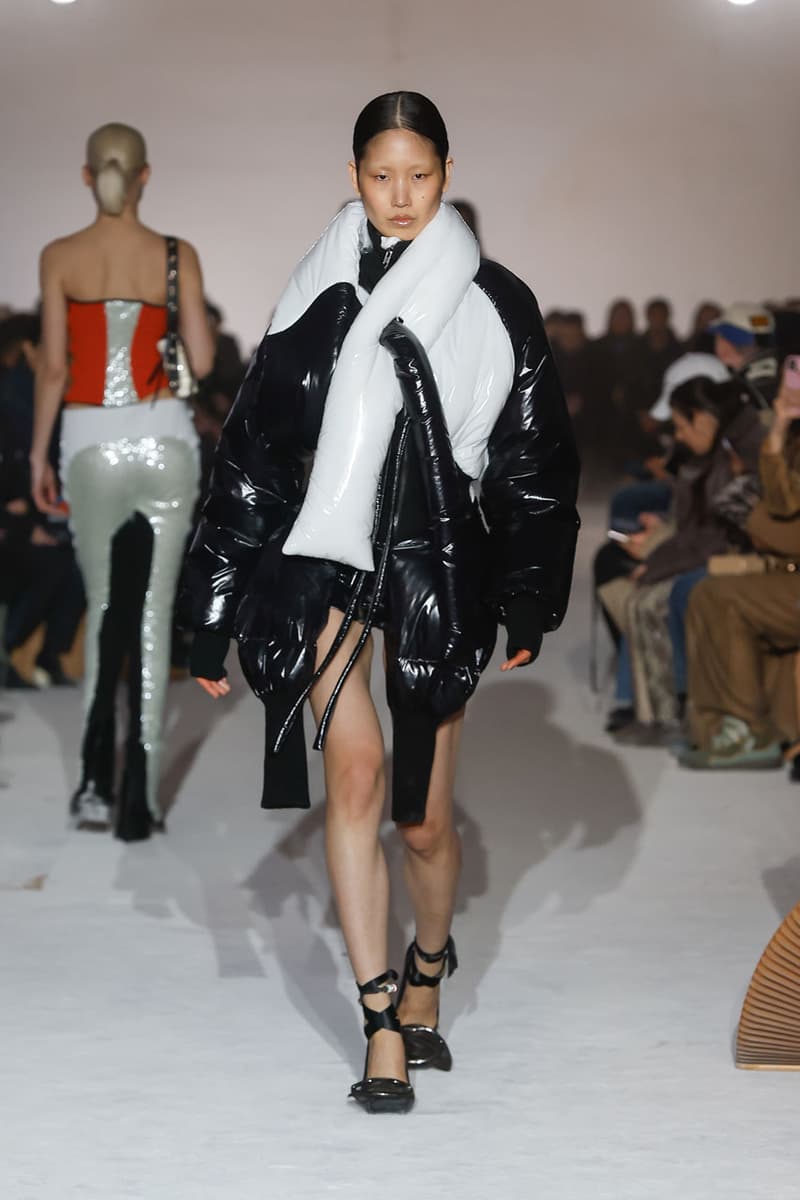 30 of 37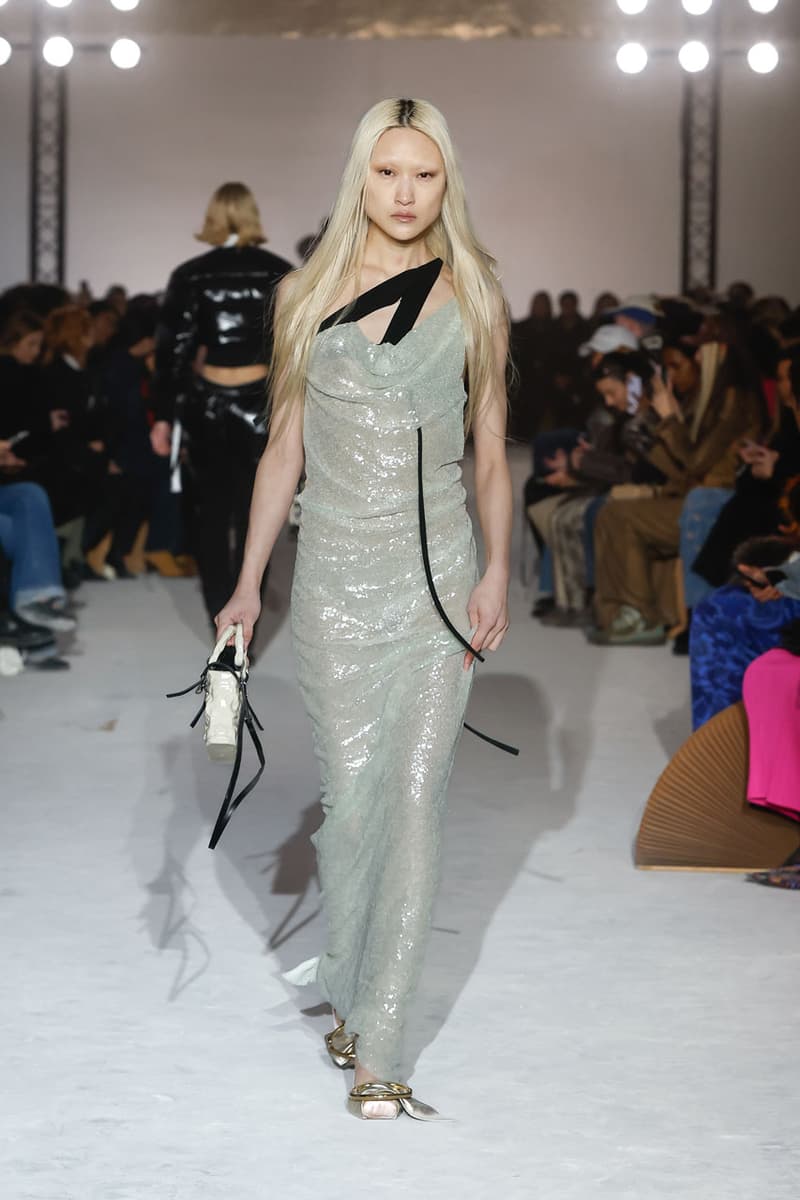 31 of 37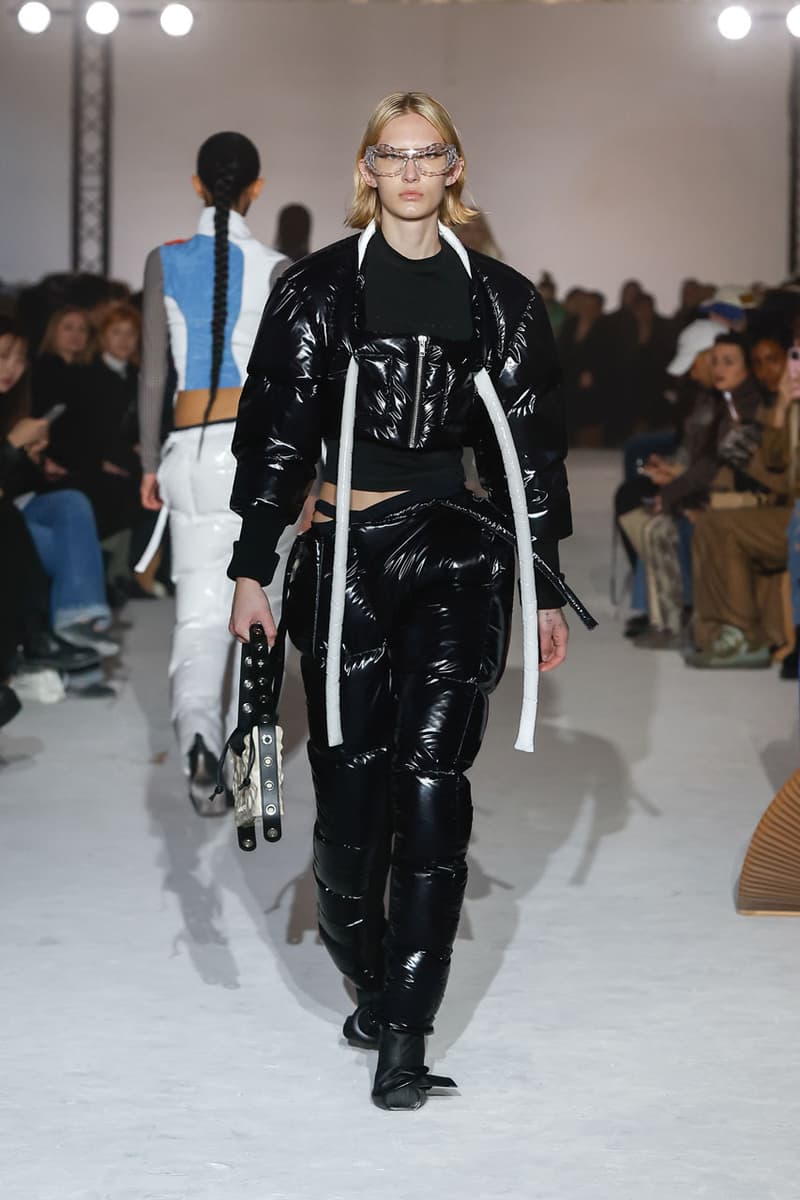 32 of 37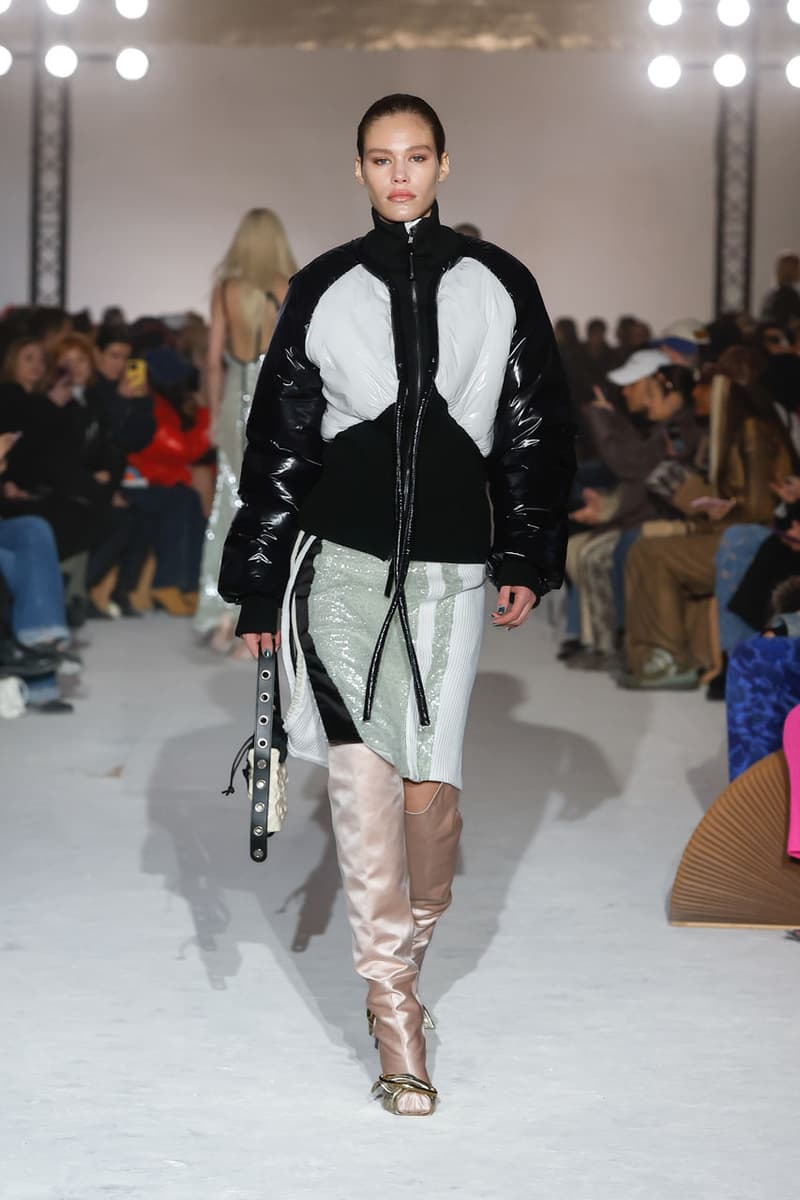 33 of 37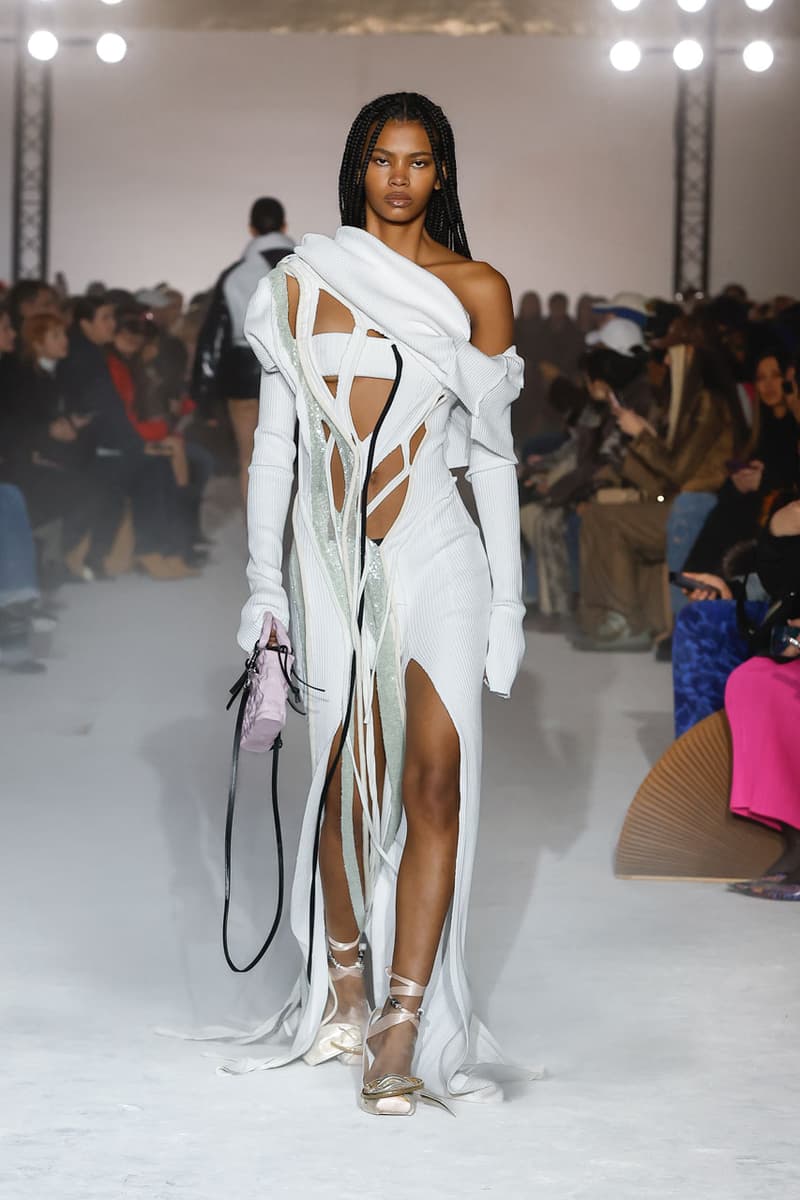 34 of 37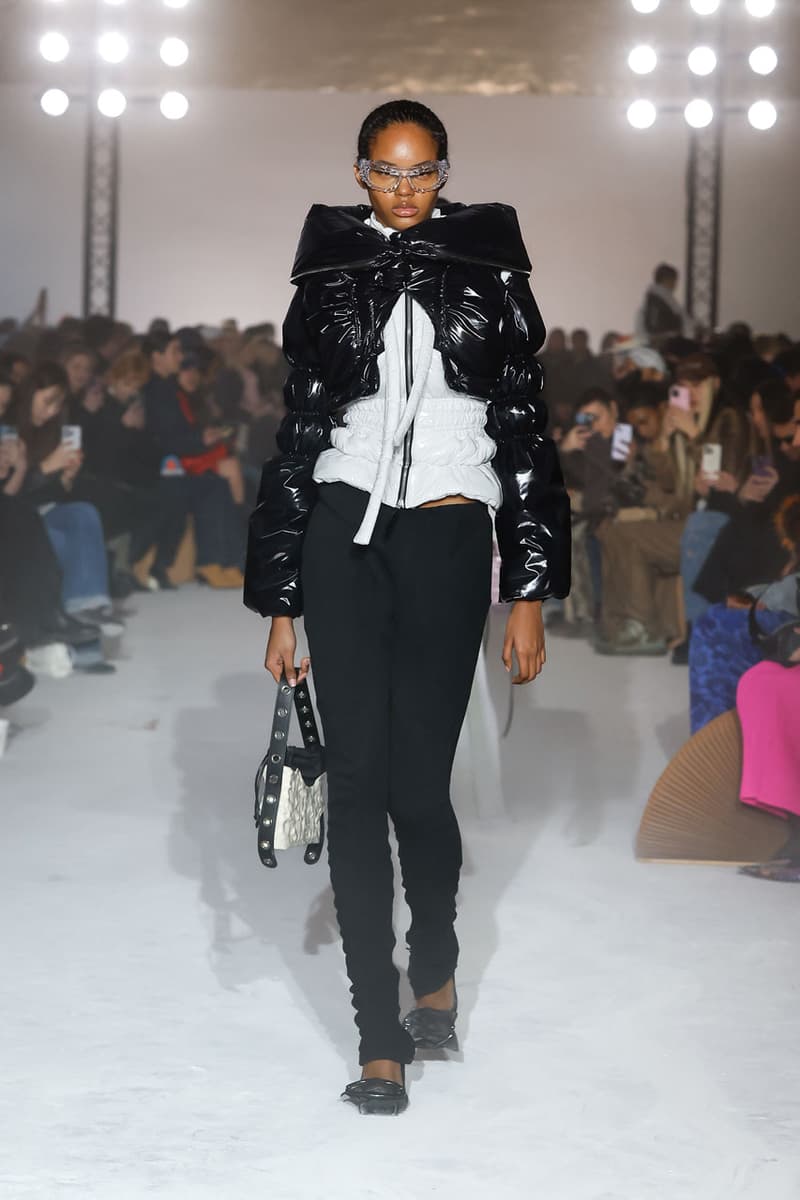 35 of 37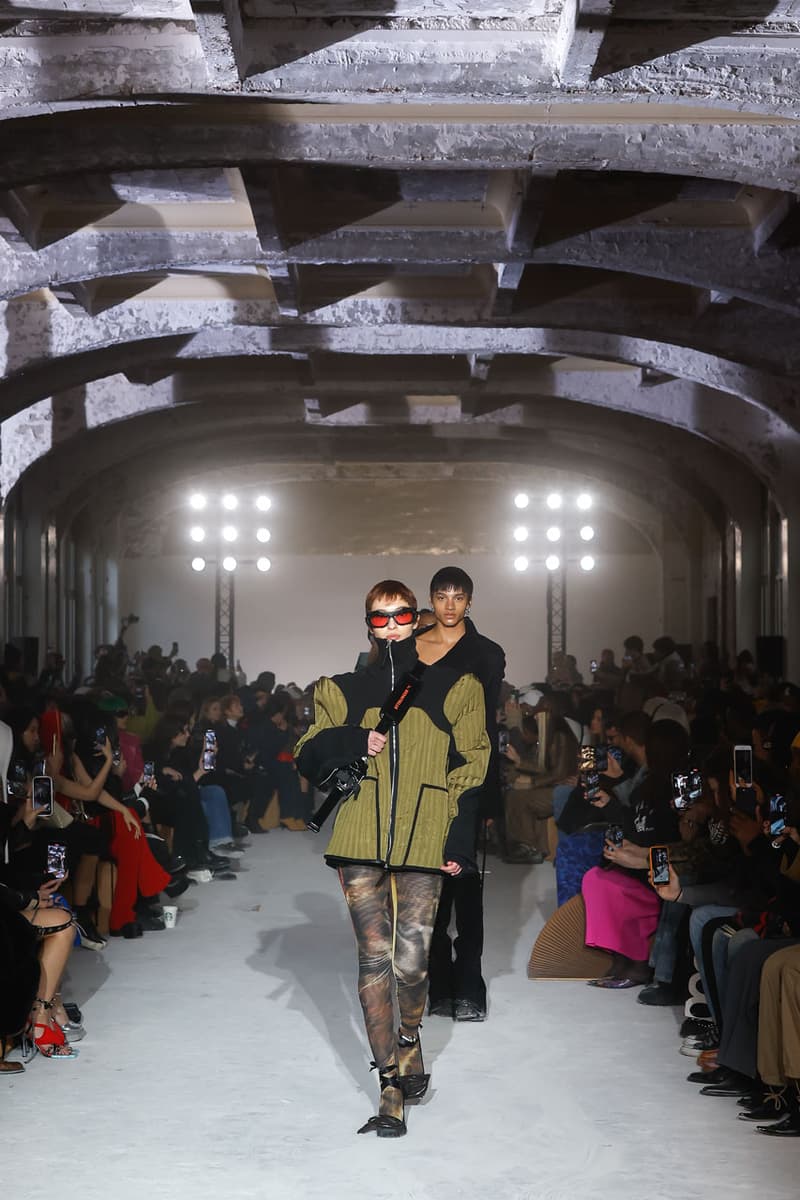 36 of 37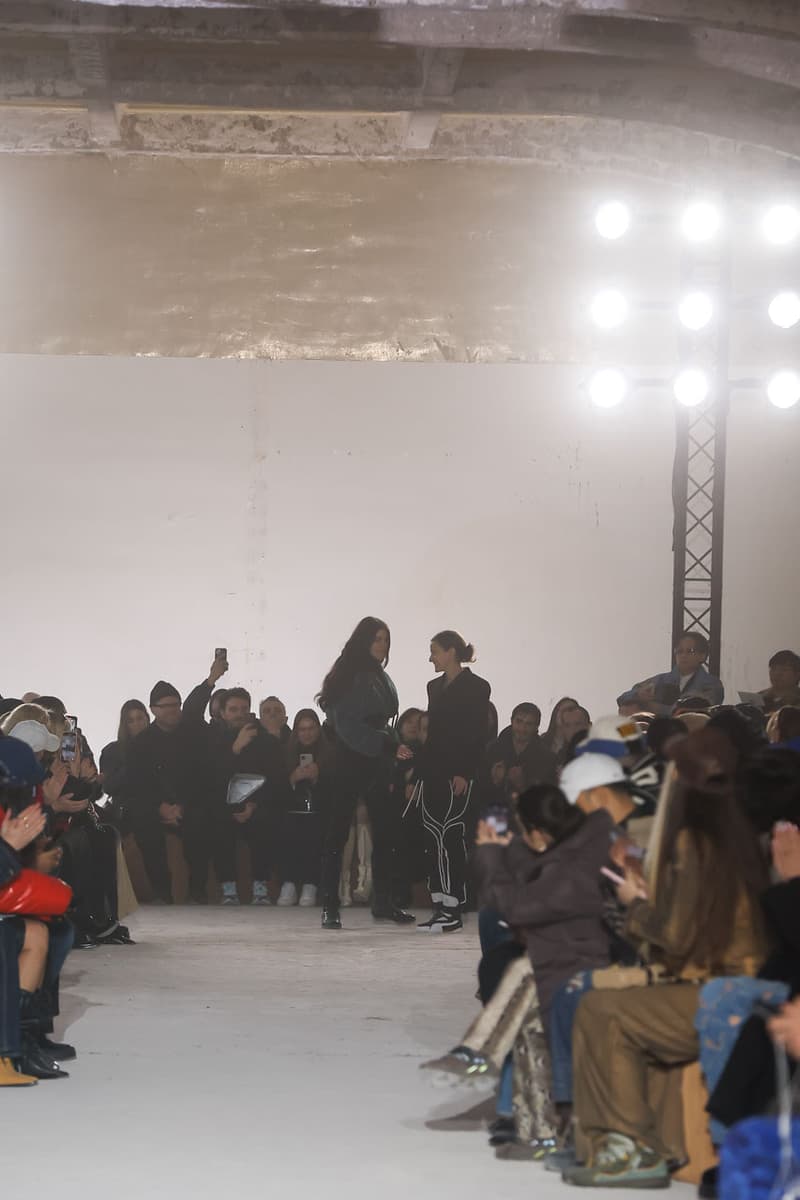 37 of 37
During Paris Fashion Week, Berlin-based fashion label Ottolinger staged its Fall/Winter 2023 collection inside an abandoned and ruined building site. There, fashion's glitterati took to their recycled cardboard seats as the blank setting let the label's expansive, vivid line become the main character, with a bevy of oversized outerwear, motocross jackets, maxi skirts and dresses.
Across the line, knitwear is multi-toned and often saturated in color; the opening looks alone pair burgundy with firetruck red in hooded silhouettes and form-hugging pants alike. Graphic prints provide a second skin across a series of tight-legged trousers and sheer dresses, while suiting shimmers in bright blue and boxy coats offer an oversized, masculine contrast. Bags reached across the body in statement tones, and on foot, several models debuted sneakers made in collaboration with PUMA.
Overall, the collection wants to instill in its wearer a fearless mentality. "You are committed to form not material," the collection notes read. "Sexed up on the NASDAQ floor; ballerina heels trailing oil from the Formula 1 track. You drive in every lane. Hair down. Top down. Nails sharp, dark and purple. Speeding. Champagne writing by the Olympic lap pool. Butterfly stroke til you sieze. At night you put on that deconstructed jacket; solar-panel chic. You can be both."
The brand itself is a collaboration between Swiss-born designer Christa Bösch and Cosima Gadient, who discovered synergy in their avant-garde design practices while studying at the Basel School of Design. Promoting its own counterculture, the imprint oftentimes leans into couture tailoring, but its clothes are ready-to-wear at their core. Nonetheless, Ottolinger's FW23 designs mark the latest progression in the brand's punk-tinged rebellion.
Take a look at Ottolinger's Fall/Winter 2023 collection in the gallery above.
In more fashion news, Diesel's SS23 campaign invites you to "Pleasure Island."