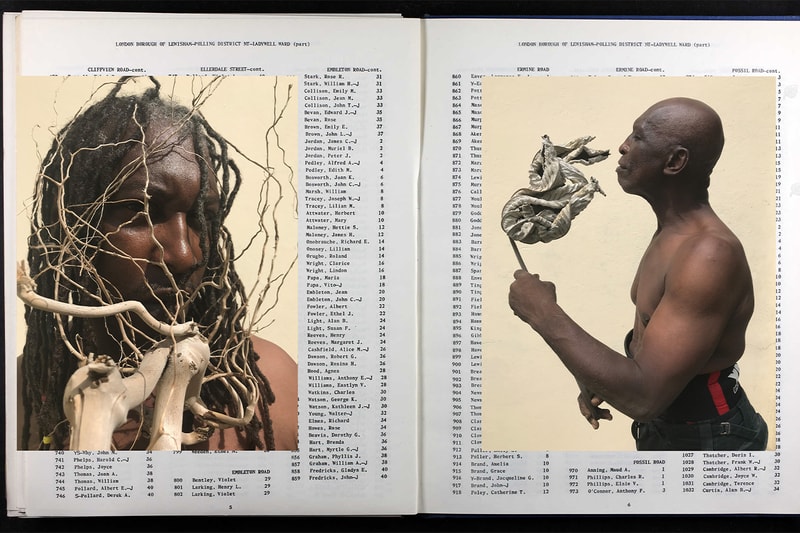 London's Migration Museum Taps EVEWRIGHT for 75th Anniversary Windrush Exhibition
The artist explores his immigrant experience growing up in Lewisham.
---
Over the past 20 years, the London-based Migration Museum has continuously explored the country's polarising political background. Founder Barbara Roche aims to highlight underrepresented communities nationwide while shaping a new ministerial landscape guided by multicultural artists.
For its latest exhibition, the Migration Museum taps multidisciplinary visual artist EVEWRIGHT to celebrate Windrush's 75th anniversary. The Windrush generation arrived in the UK on revolutionary cruise ship liners in the 1930s, departing from the Caribbean after World War II.
The multimedia installation titled Lewisham: About Face explores the artist's local inspirations while honoring his mother and father, Clarice Reid and Lindon Wright. EVEWRIGHT's artwork details his childhood experience growing up with immigrant parents in southeast London. In addition, the exhibition inspects the individual Black and British experience while looking to modern-day youth culture for contemporary references.
The exhibition will be on display from April 5 at the Migration Museum inside the Lewisham Shopping Centre.
Elsewhere, behind the scenes of Eva Jospin's Art Basel Hong Kong installation.