Maserati Unveils Its MC20 GT2 Race Car
Returning to the heydays of the marque's MC12 GT2 reign.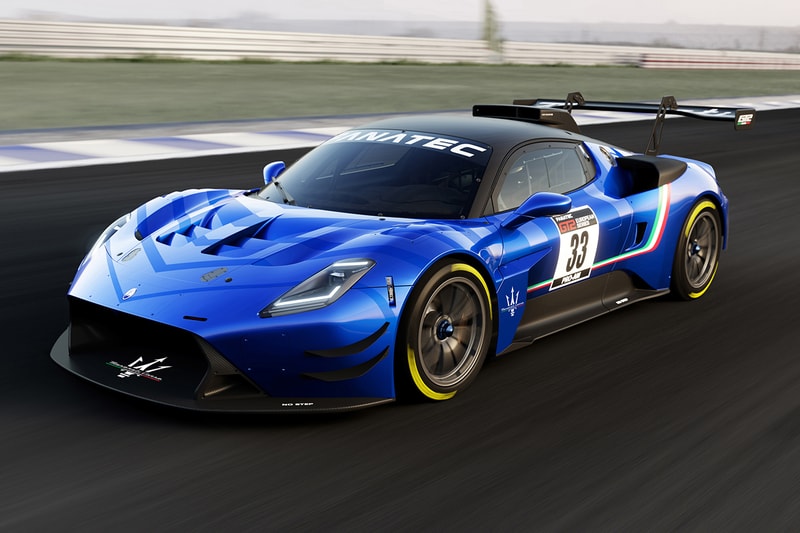 1 of 5
2 of 5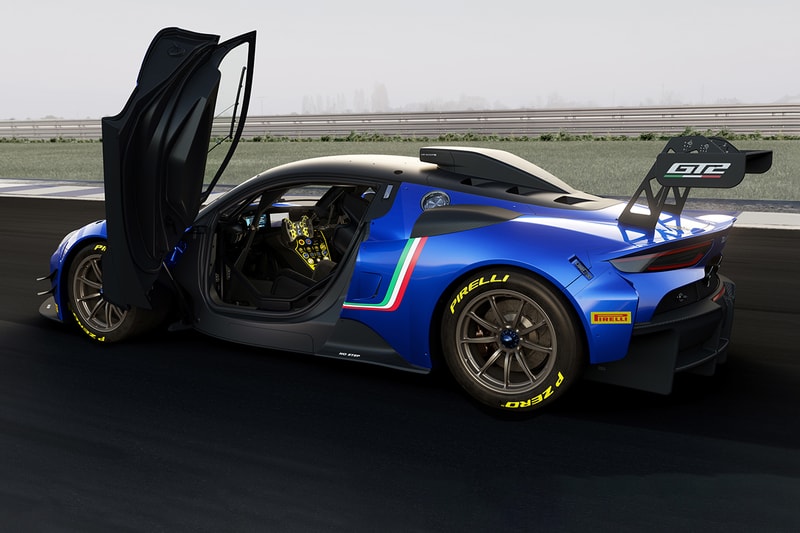 3 of 5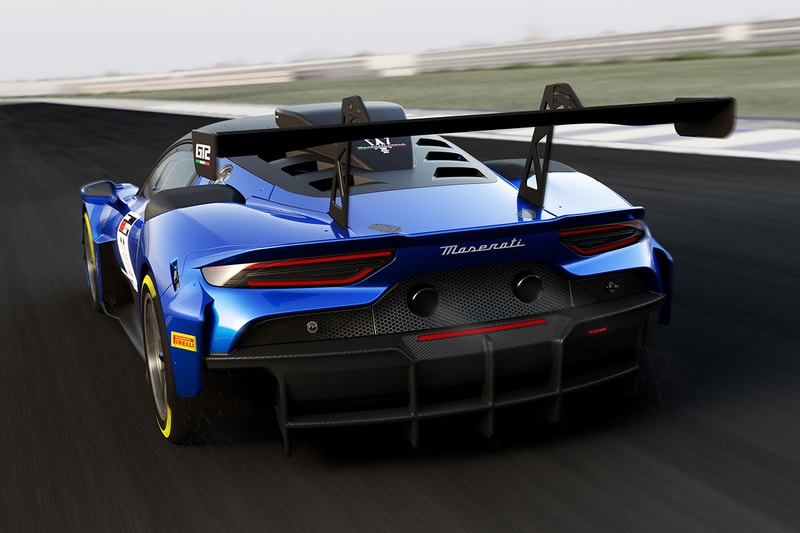 4 of 5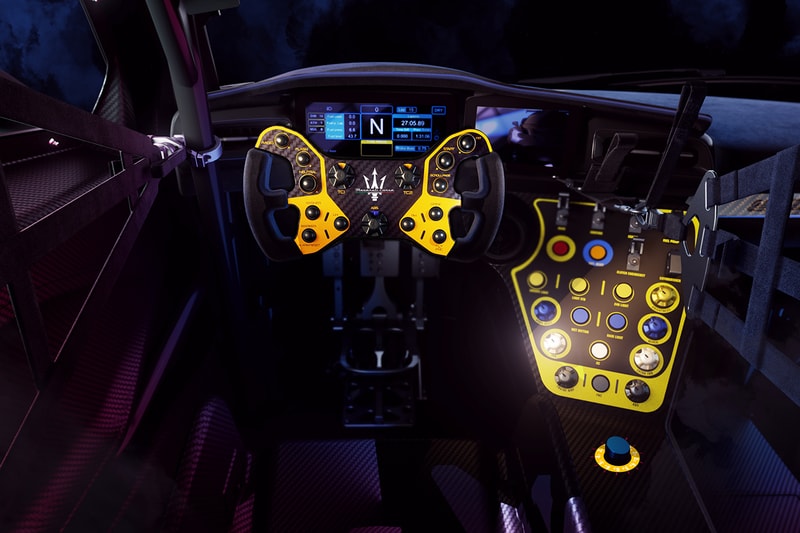 5 of 5
Maserati unveiled its MC20 in September 2020, and Hypebeast has since become well-acquainted with the Italian supercar, having driven it in the hills of its homeland. Now, Maserati has another treat in order for us automotive fans — the MC20 GT2 race car.
With the MC20 race car, the marque hopes to reawaken its victories and legacy of racing in the GT2 championships with its formidable MC12 machine.
In order to achieve such feats, Maserati's engineering and design team partnered with its in-house specialists, Centro Stile Maserati. Thus, the new car takes the Nettuno V6 engine found in the road-going car, and dials things up to eleven. While new power and performance figures are yet to be revealed, it's only inevitable that the three-liter turbocharged unit will comply with GT2 racing regulations, ensuring fair and balanced competition between each car.
What Maserati has done, though, to make the MC20 GT2 unique is craft the tub entirely from carbon fiber, utilizing this frame to build a composite body on top with quick-release panels for optimized component replacement. Naturally, it'll come equipped with a six-speed paddle shift-operated sequential gearbox, a fully-adjustable suspension, 18" lightweight wheels, and plexiglass windows to keep the weight down.
While the car is evidently based on the road-going variant, plenty of aerodynamic work has gone into ensuring the GT2 sticks to the track, with more downforce at the front and rear keeping things put. Fully electric power steering will also keep things light and nimble on the front end, while power is sent to the rear wheels only.
Speaking on the project, Andrea Bertolini, Maserati test driver, said:
"The first few days are always quite unique, even more so for me when I was fortunate enough to bring Maserati to success at the GT1 World Championships, where I won four titles. We are now about to get back on track with yet another wonderful car. We've done lots of trial runs and early feedback is positive. Getting back behind the wheel of a GT was really exciting, and I could see everyone involved was very enthusiastic and motivated. We've focused on developing a product that not only stands up to its competitors but is also an ideal car for our gentleman drivers in terms of handling, comfort, and performance. We want them to experience a unique feeling in this car. In the last few months, we've been working intensively in the simulator, courtesy of the commitment of a fantastic team. I'd like to thank them, and the most positive aspect is that to follow these first few days, we're making it all a reality is to the very greatest extent. We have an intense series of test days ahead of us, to get us ready to get back on track."
Take a look at the Maserati GT2 racer above, and find more automotive content on Hypebeast Car Club.
In other news, RM Sotheby's is auctioning off a Ferrari Enzo that's still in its wrapper.