Designer Marc Thorpe's Crystal Lake Pavilion Is a Floating Fortress of Solitude
A concept proposed for New York's West Catskills region, the pavilion would host yoga and meditation classes.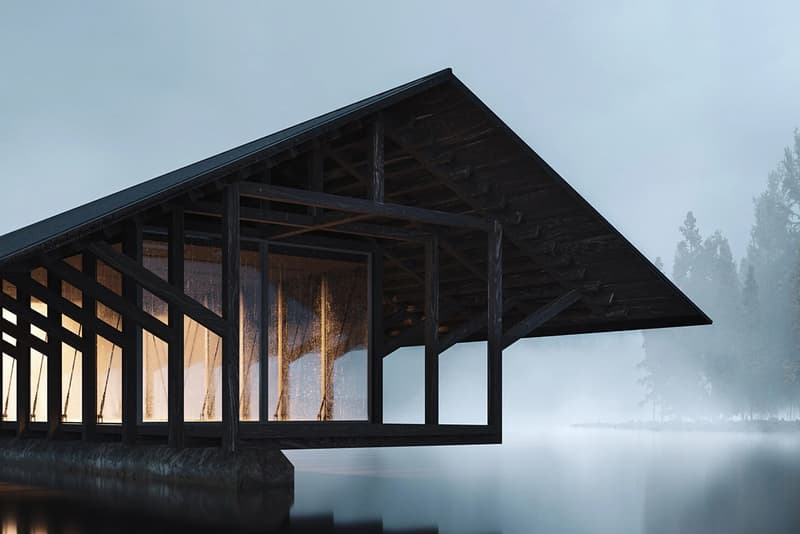 1 of 5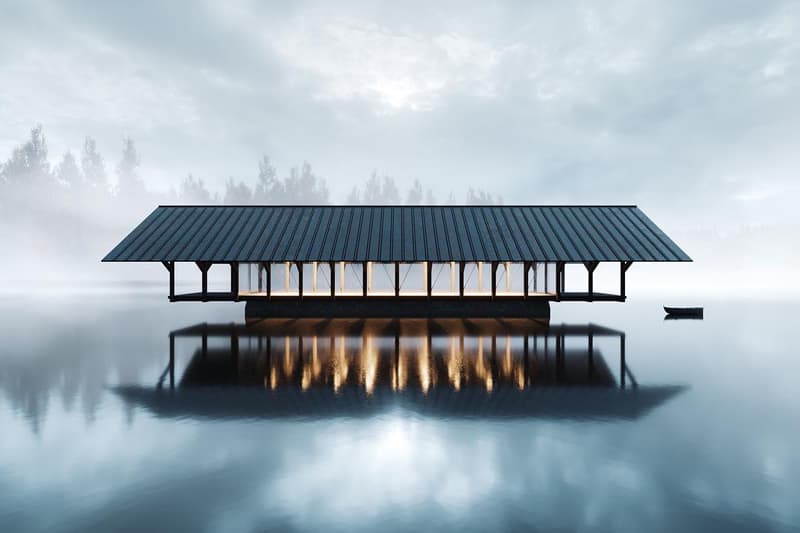 2 of 5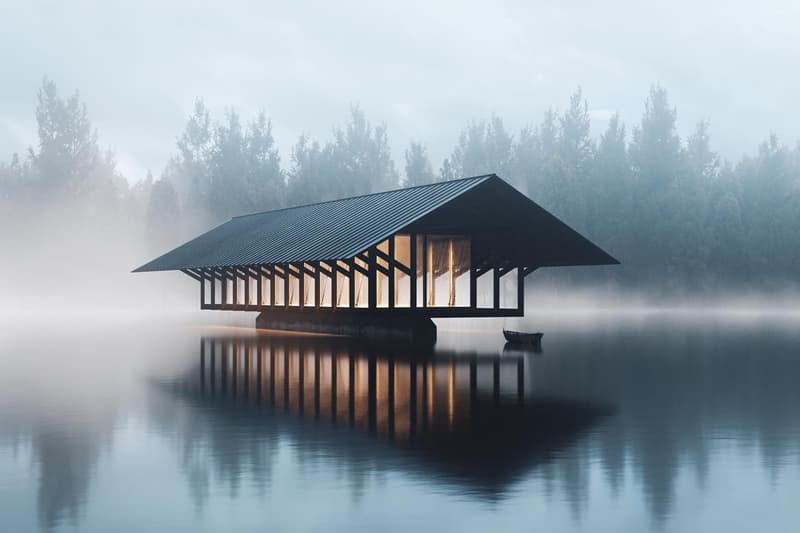 3 of 5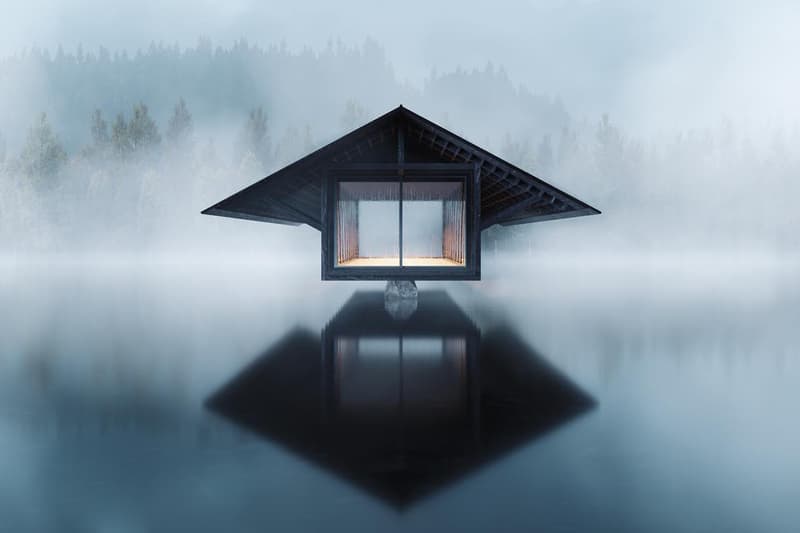 4 of 5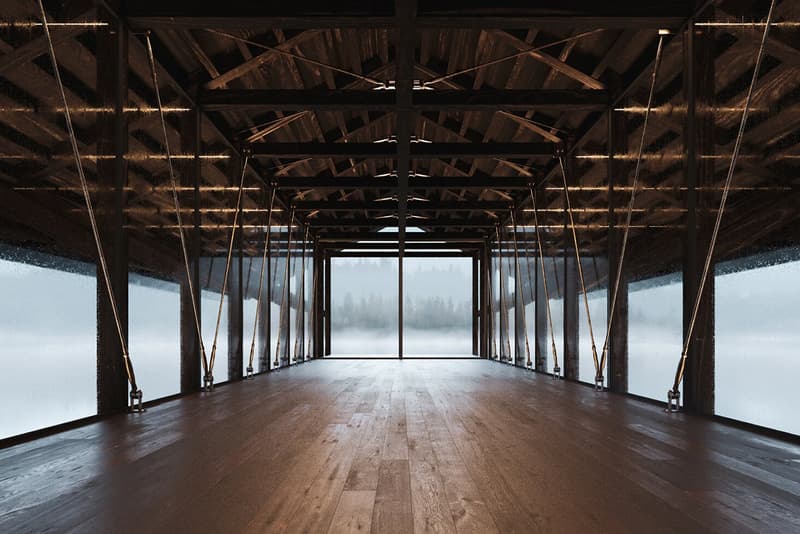 5 of 5
Designer Marc Thorpe has revealed his new Crystal Lake Pavillion concept, a floating fortress of solitude proposed for upstate New York's Crystal Lake Wild Forest. Located in New York's Catskills region — a favorite weekend getaway of NYC dwellers — Crystal Lake Forest is known for its diverse mixture of flora and fauna. Therefore, Thorpe's design aims to fit as seamlessly as possible into the tranquil getaway instead of disturbing the natural balance.
The 497-acre forest features a 32-acre man-made lake, which would be the home of the Crystal Lake Pavillion. Thorpe's design, shown above in renders from Truetopia and only accessible by boat, would feature a timber frame and standing seam steel roof, bolstered by light steel connections. All four walls are built from large glass panes, a transparent design that intentionally blurs the line between structure and nature. A single, solid concrete pier below the structure holds it in place, and, from a distance, makes the structure look as if it's floating on air, "presenting an optical illusion of weightlessness," Thorpe says.
If constructed, Crystal Lake Pavillion would be an undeniable visual spectacle, but it's more than just a pretty structure. Thorpe imagines it being used for meditation and yoga classes as well as group therapy, offering tranquility by connecting its inhabitants with the natural habitat surrounding them.
Check out the concept in full above, and for more from the world of design be sure to read Hypebeast's exclusive interview with the legendary Gaetano Pesce.