Handsome Boy Modeling School Returns With Limited-Edition Vinyl LP 'Music To Drink Martinis To'
7 new songs from the iconic hip-hop duo.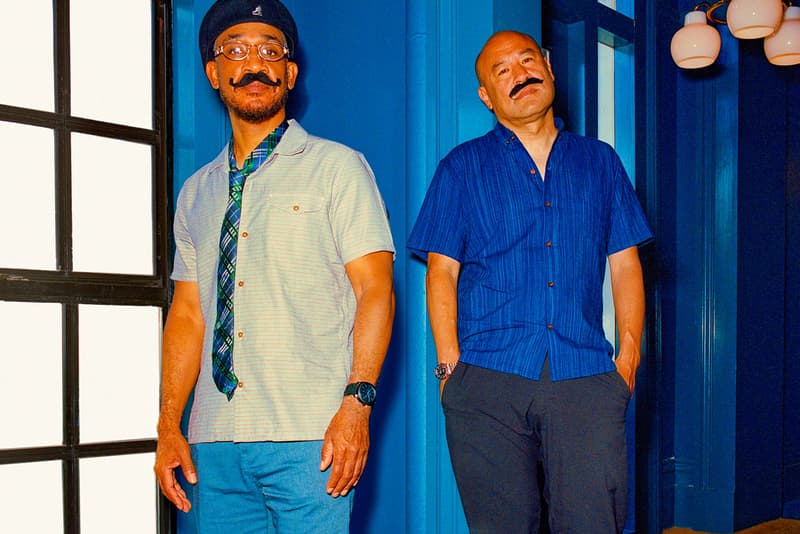 Conceptual hip-hop duo Handsome Boy Modeling School has reunited five years after their last live performance with a new LP. The iconic music project of Dan the Automator and DJ Prince Paul was tapped by Fords Gin to write and record Music to Drink Martinis To, a limited-edition vinyl album.
The last record fans received from the duo debuted nearly two decades ago, 2004's White People. Prior to that, they released just one studio album in 1999 called So… How's Your Girl?, making this latest LP release a momentous and long-awaited occasion.
For the 7-track album, HBMS teamed up with three unique artists from across the genre spectrum. There's classically-trained jazz pianist and vocalist Emi Meyer, Brooklyn-born DJ and producer J-Live and MC, skateboarder and half of the rock band She Wants Revenge, Justin Warfield.
These collaborations build upon HBMS 'accomplished but often understated legacy of working with a diverse roster of music pioneers, ranging from RZA and Pharrell to Cat Power and Jack Johnson.
Dan the Automator described the new album as "very handsome" and promised a variety of "tunes [that] will delight the soul."
Two tracks from Music to Drink Martinis To are available for streaming online but the rest can only be heard exclusively on vinyl. Available now, the vinyl will ship out with purchases from Fords Gin via Reserve Bar, with prices starting at $28.99 USD.
In other music news, slowthai followed the UGLY LP release with a new "YUM" visual.