Here is Grand Seiko's Entire Lineup for Watches & Wonders
Starring updated iterations of popular models from the past and more.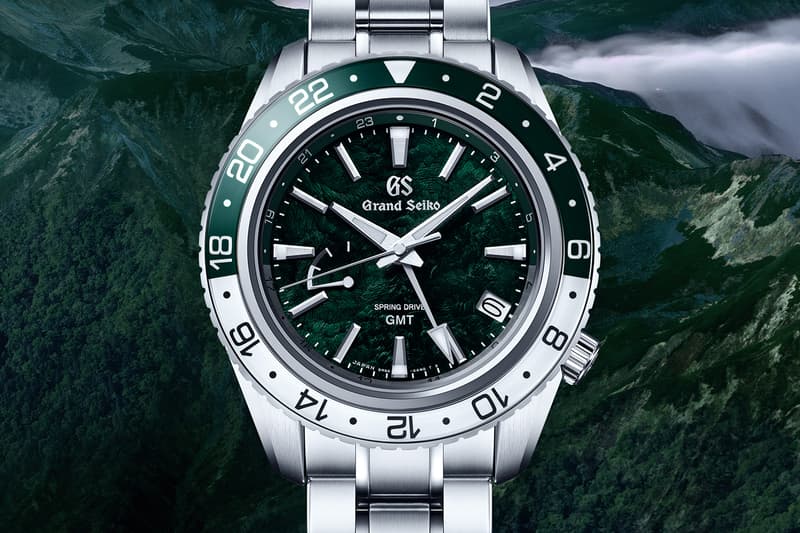 At the week-long Watches & Wonders 2023, Grand Seiko has unveiled its latest ensemble of time-telling novelties. The selection comprises an amalgamation of new designs, as well as several updated iterations of the Maison's popular references from the past. Read on for the list of Grand Seiko's offerings that are currently showing at the event.
Heritage Collection in Ever-Brilliant Steel
1 of 16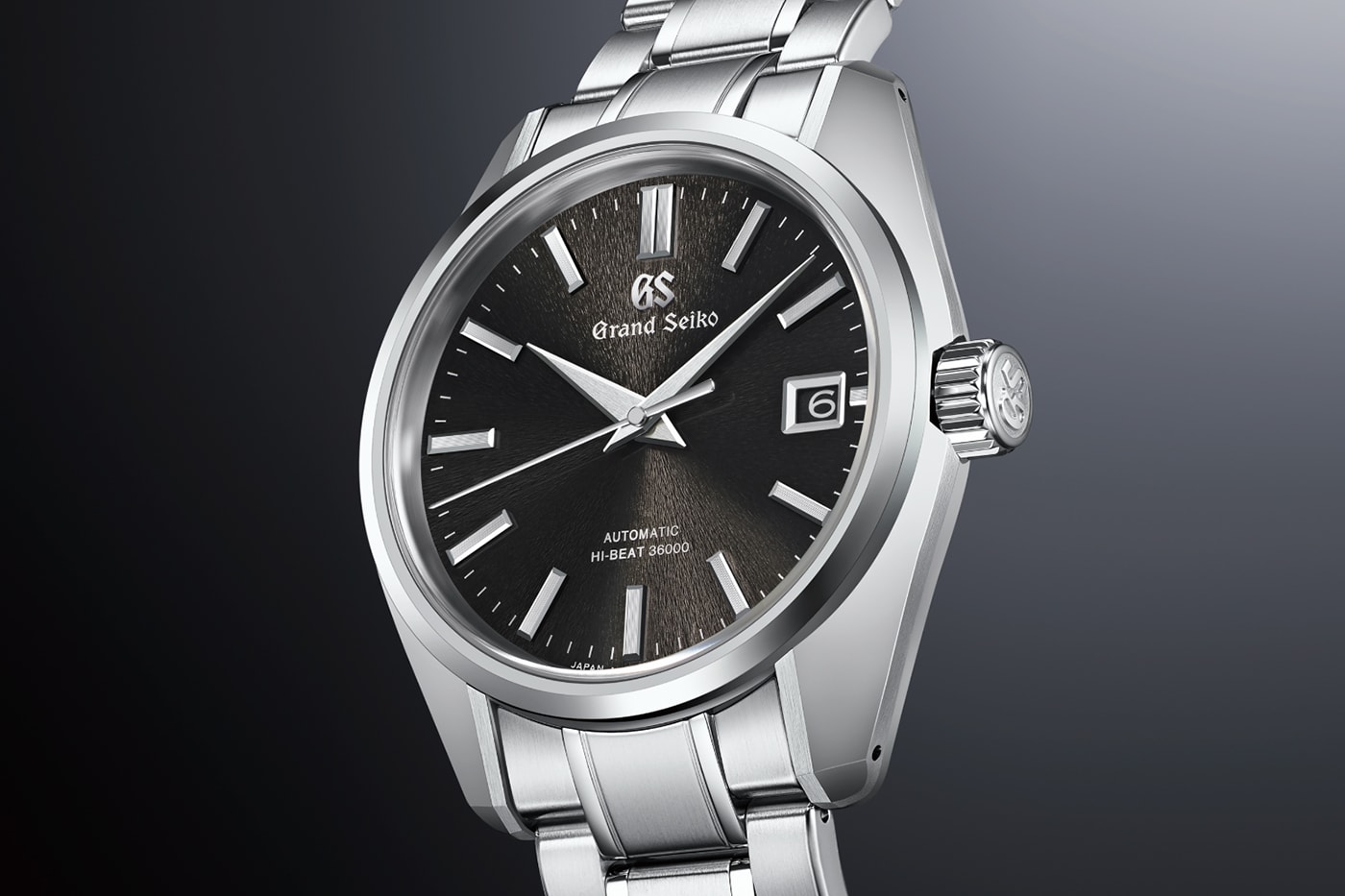 2 of 16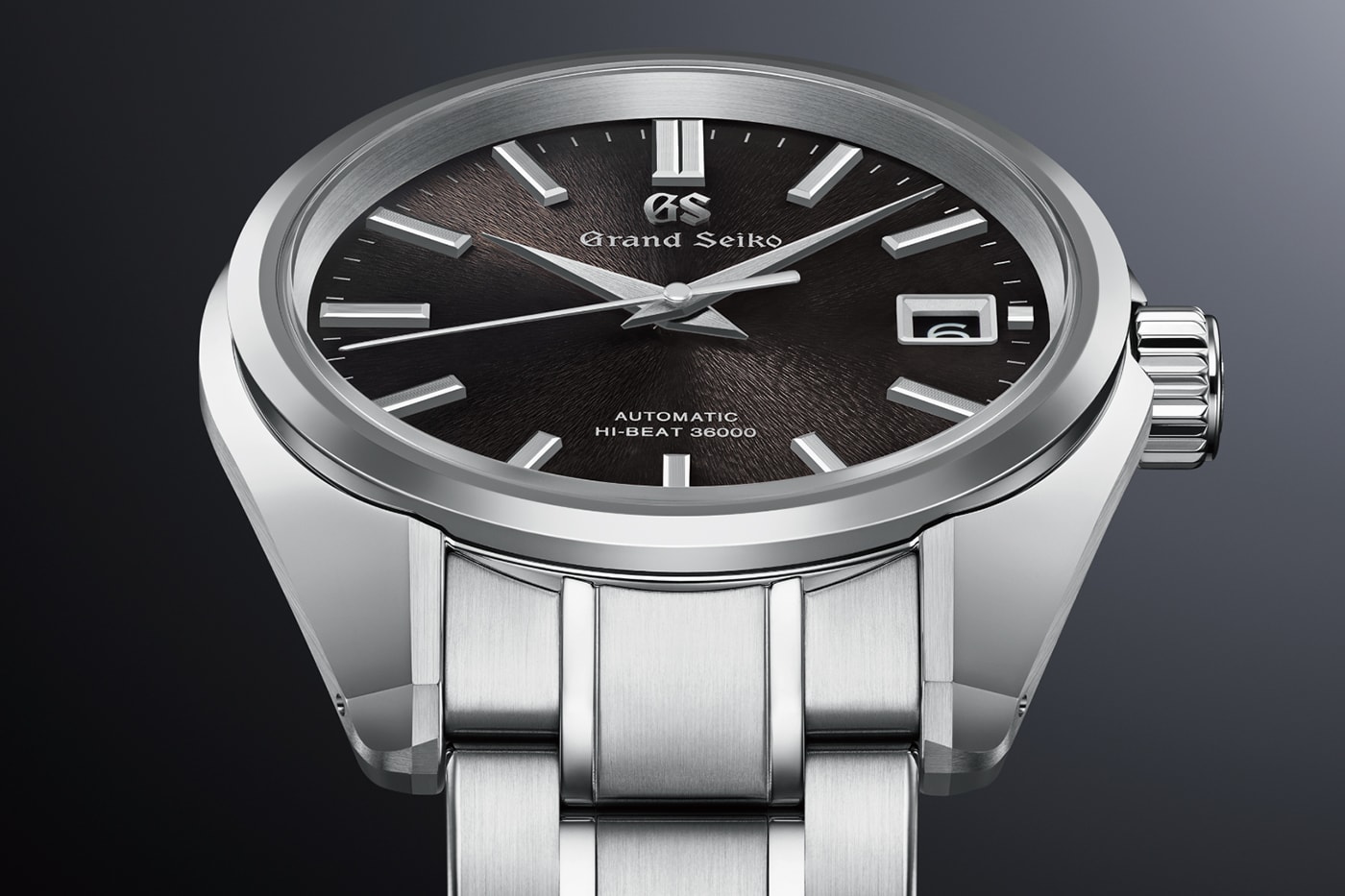 3 of 16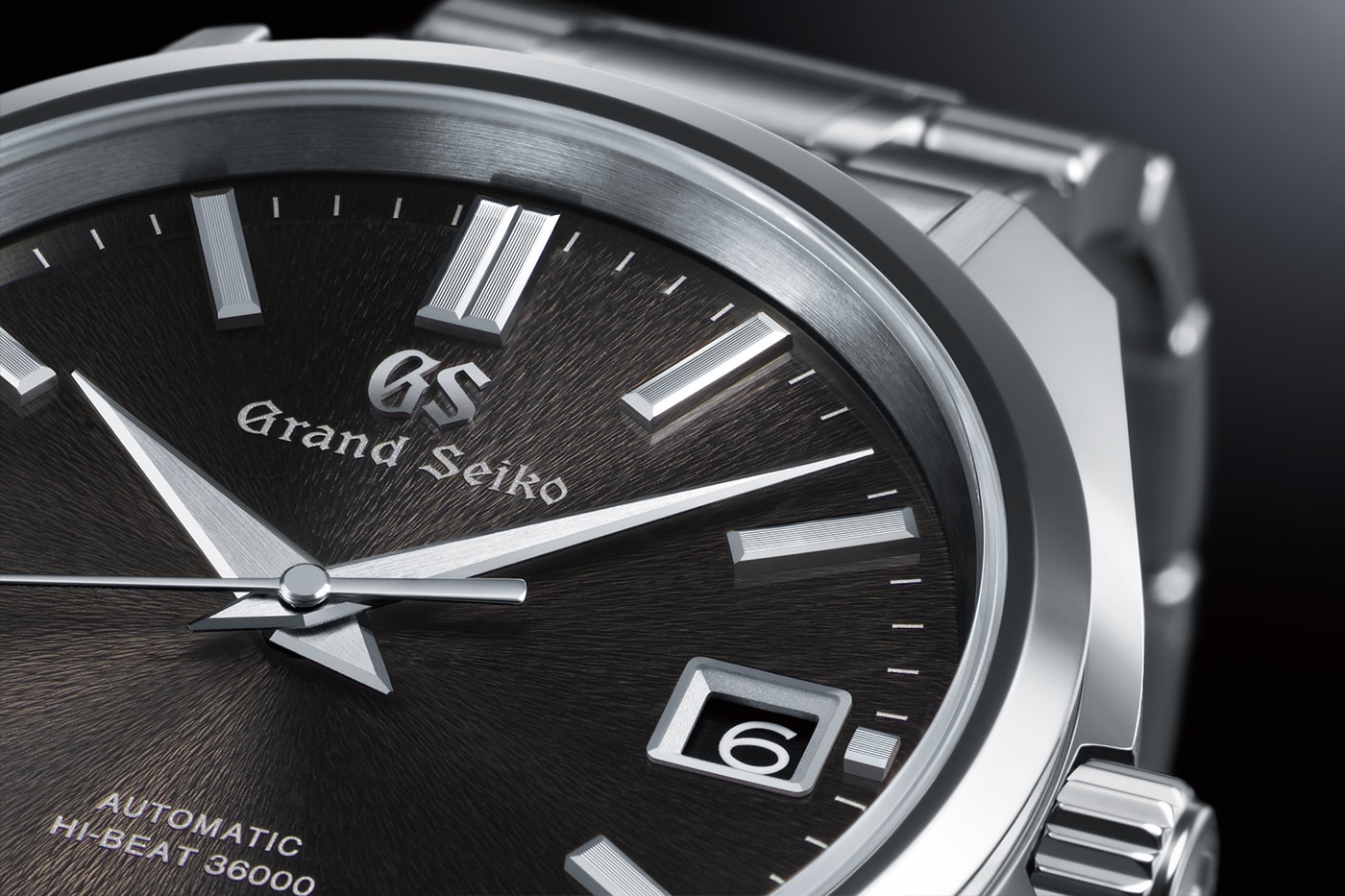 4 of 16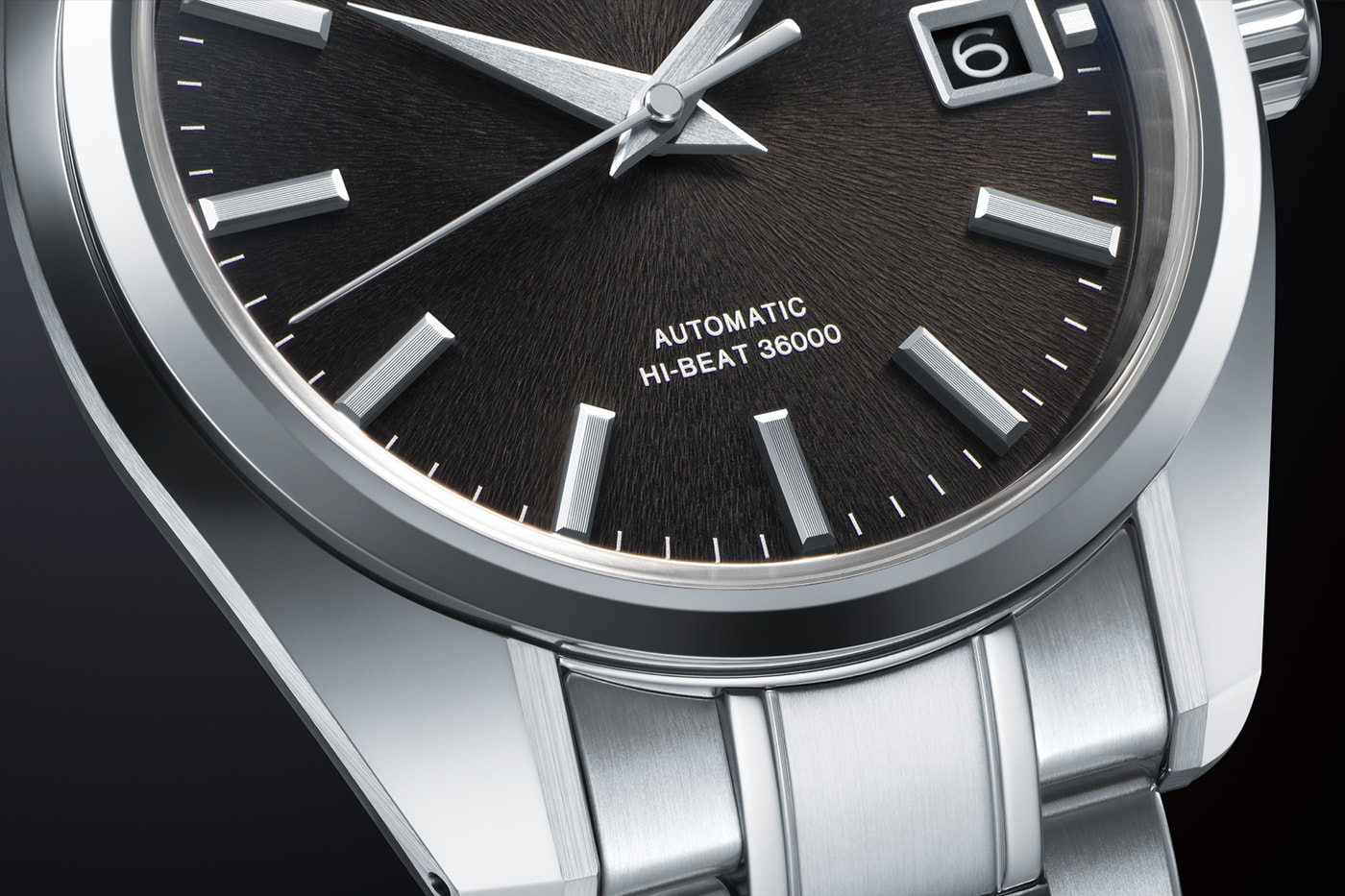 5 of 16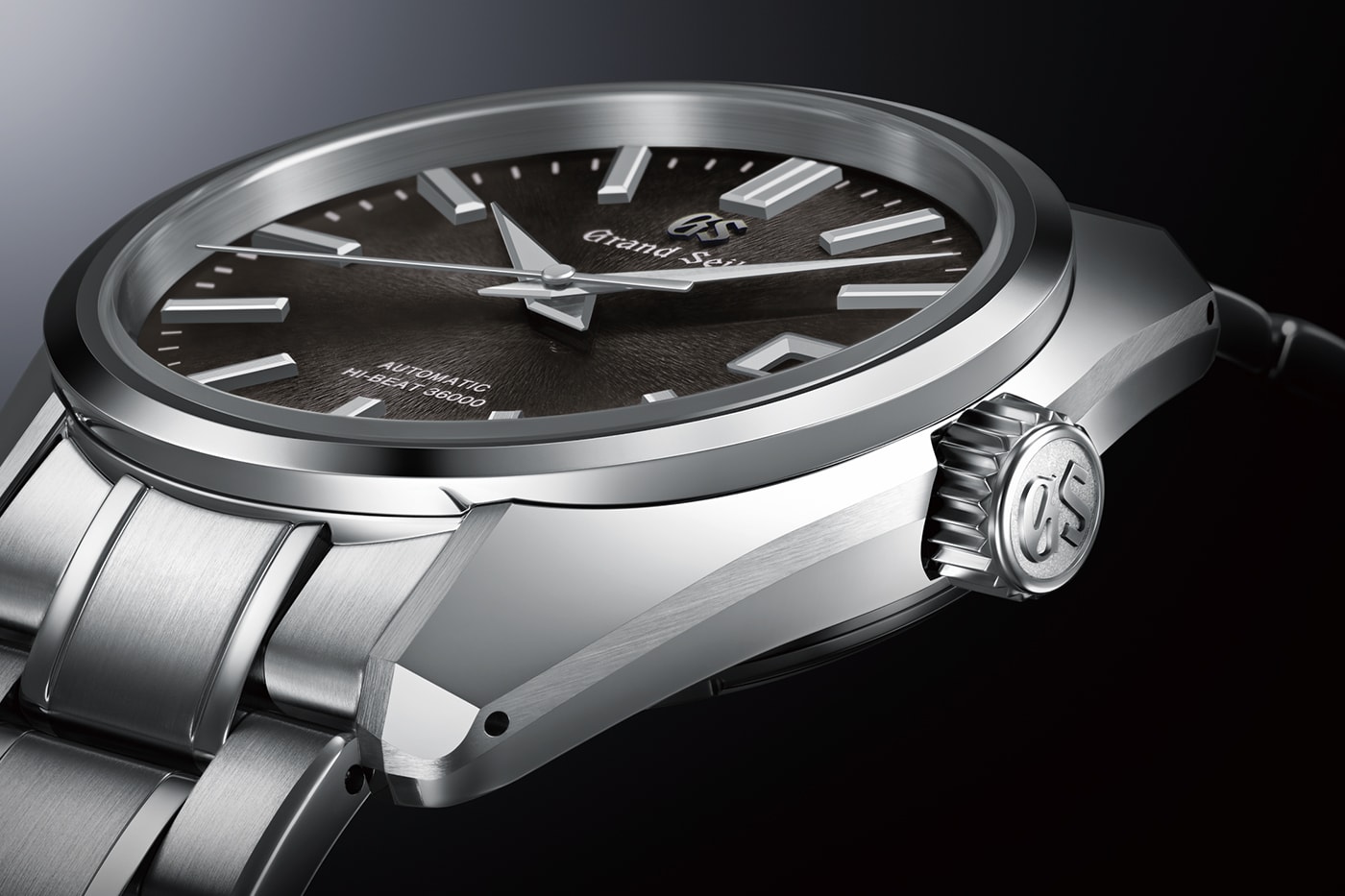 6 of 16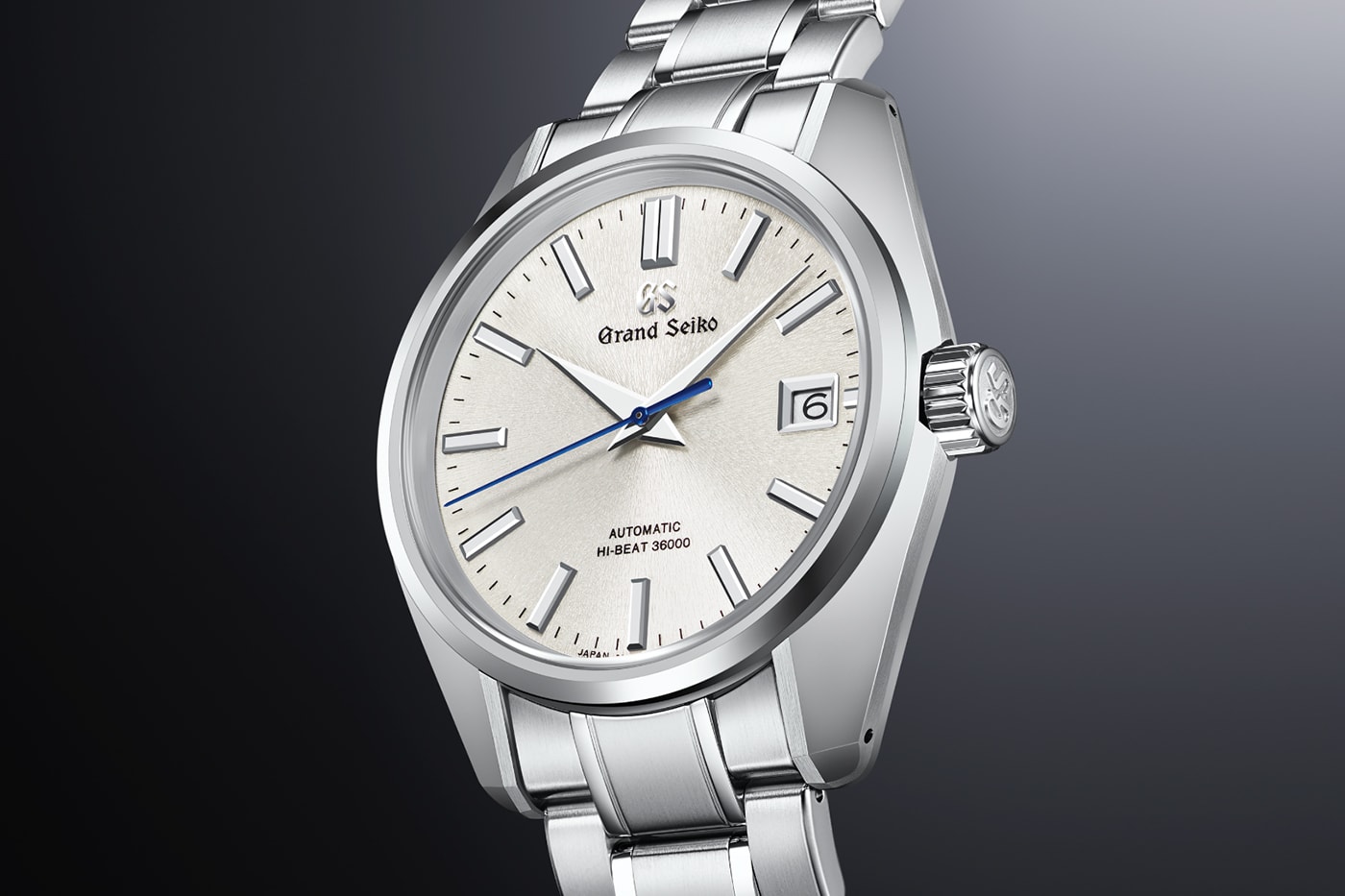 7 of 16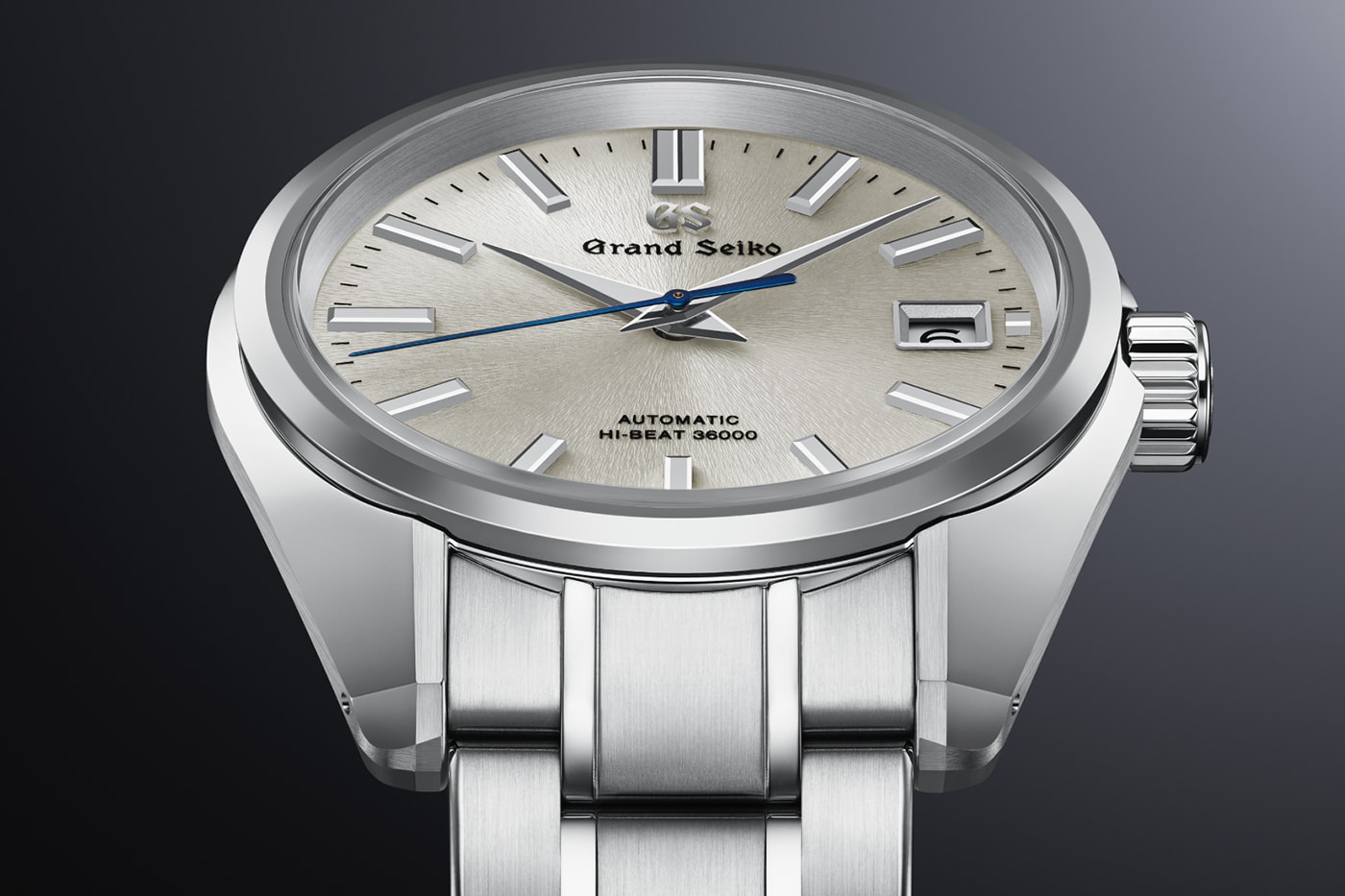 8 of 16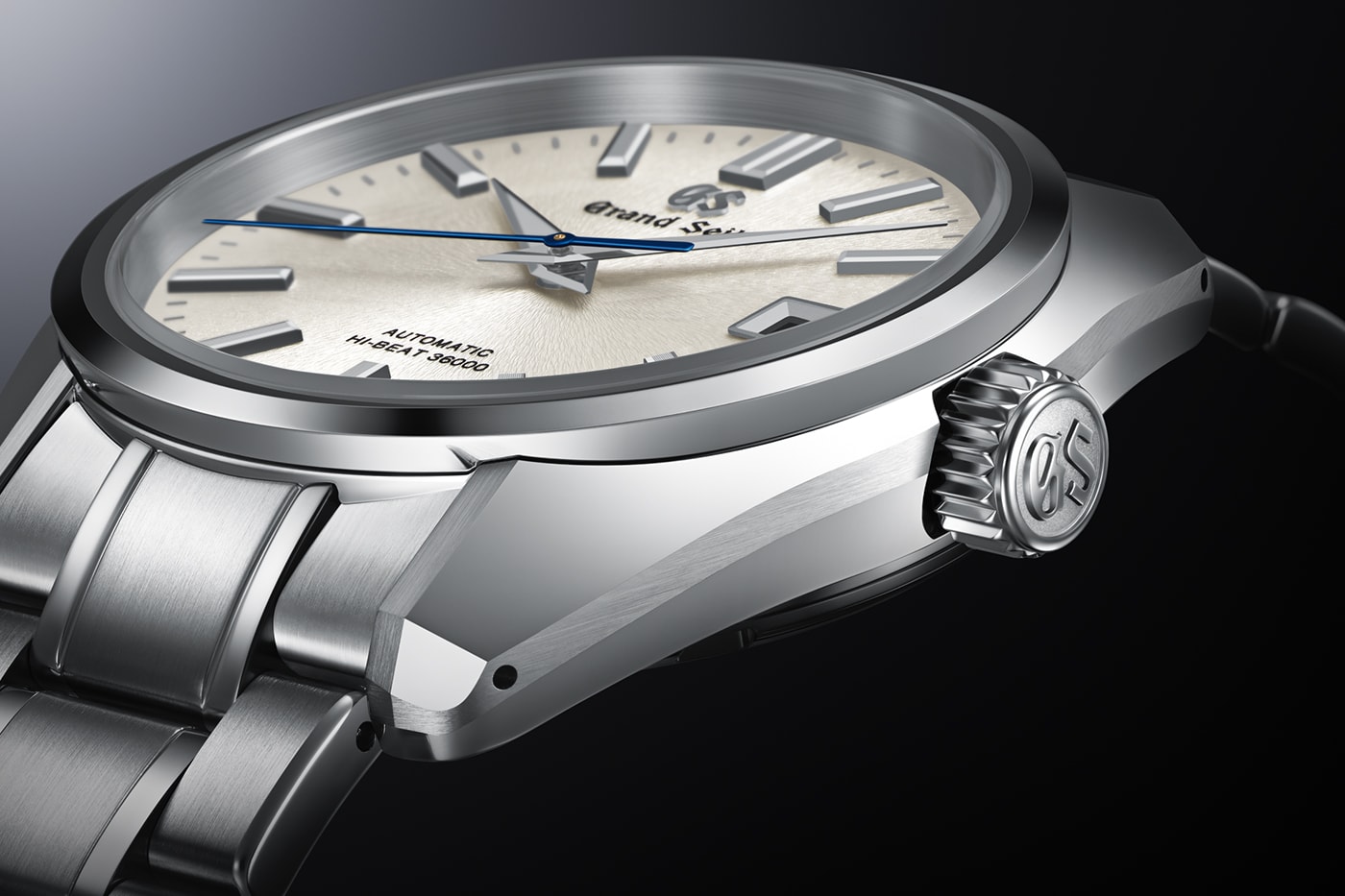 9 of 16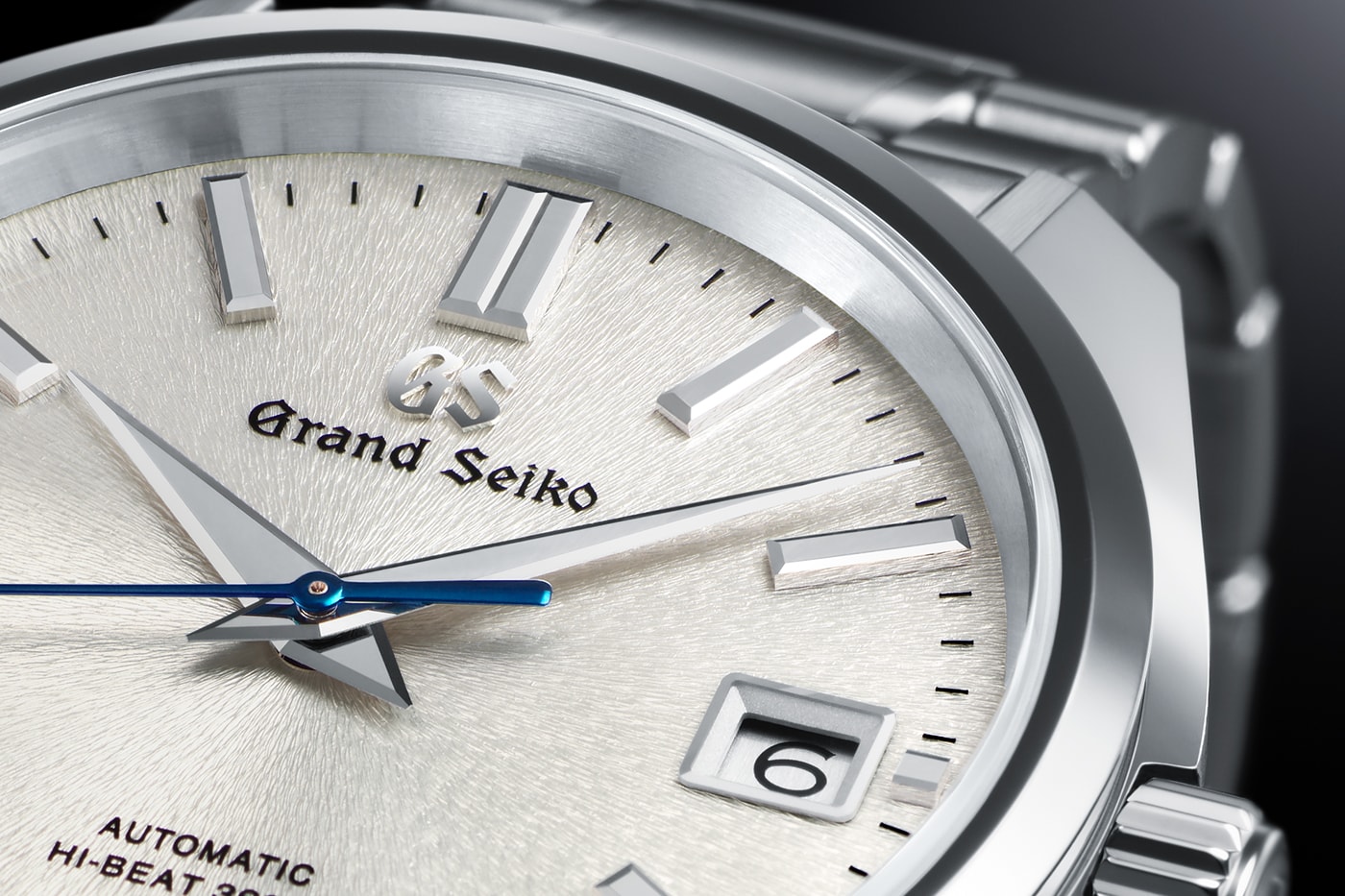 10 of 16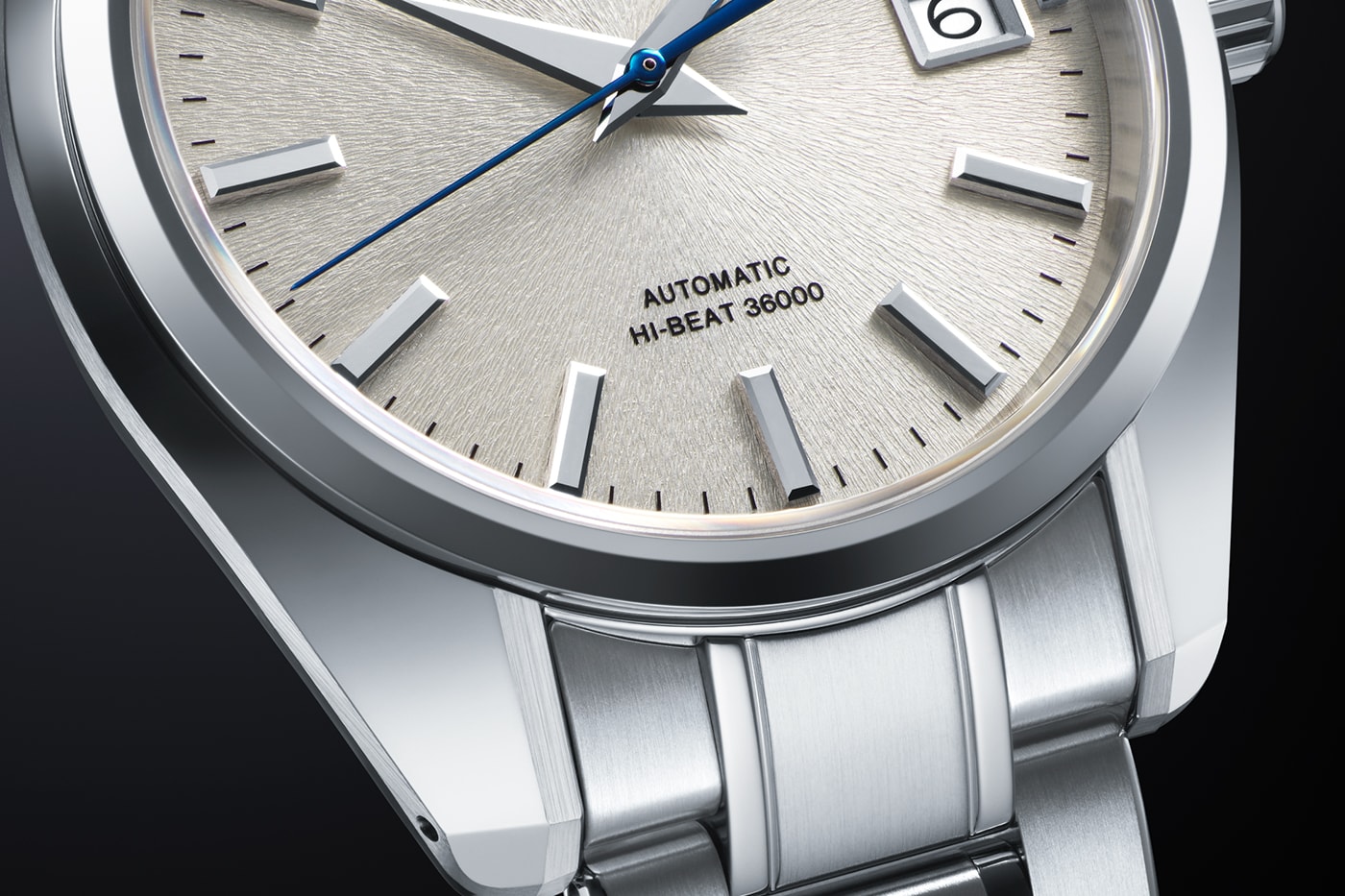 11 of 16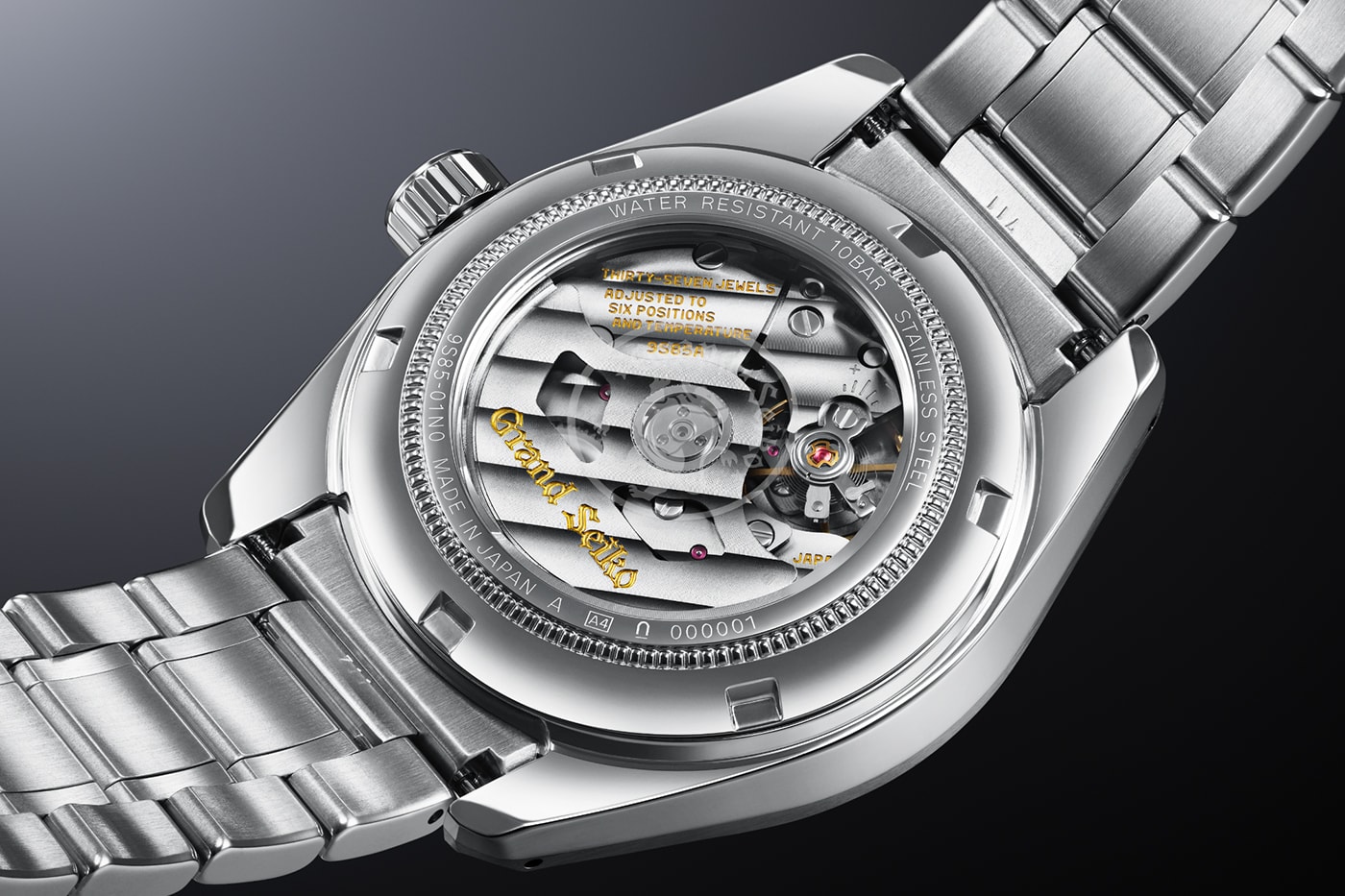 12 of 16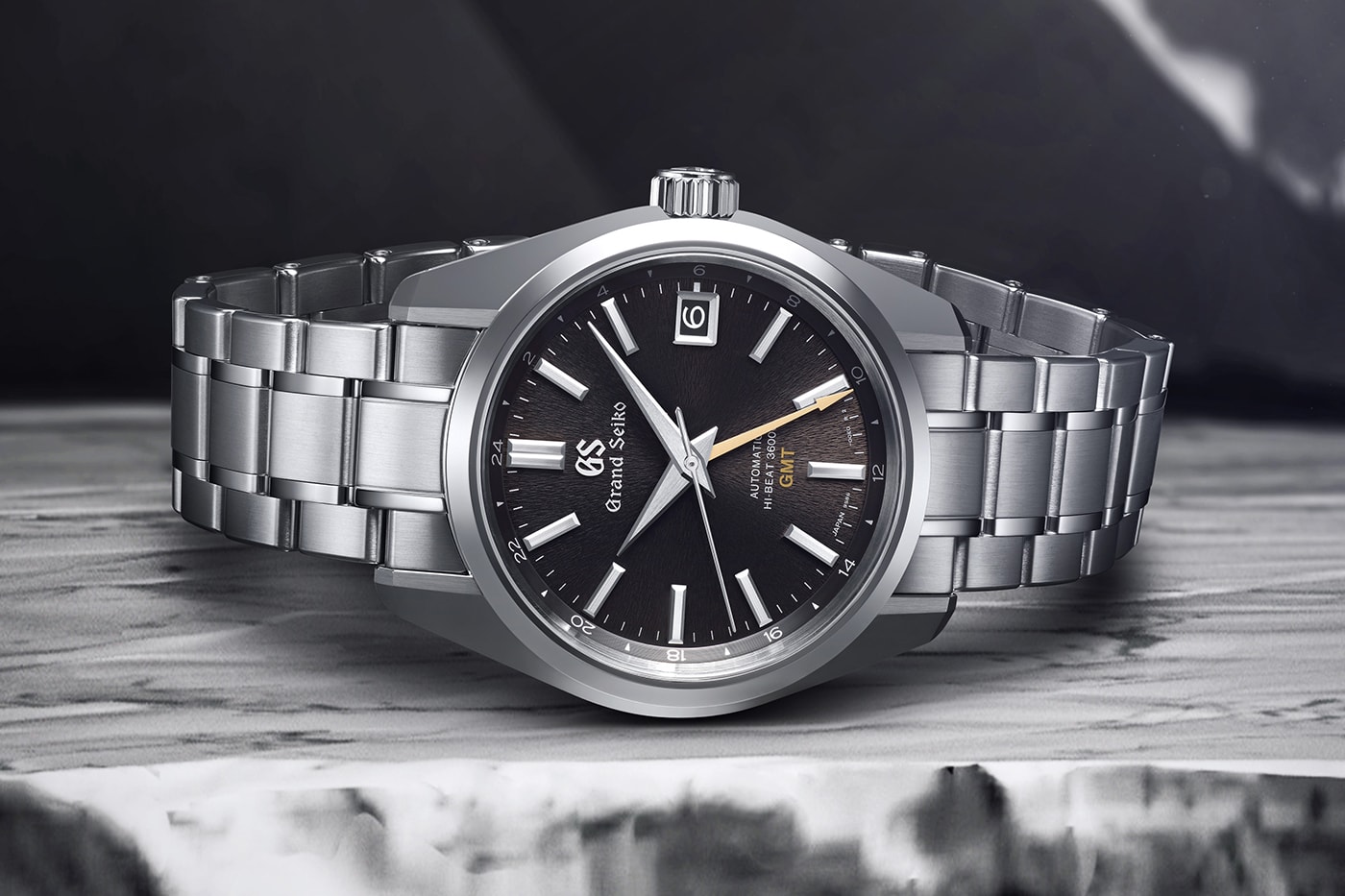 13 of 16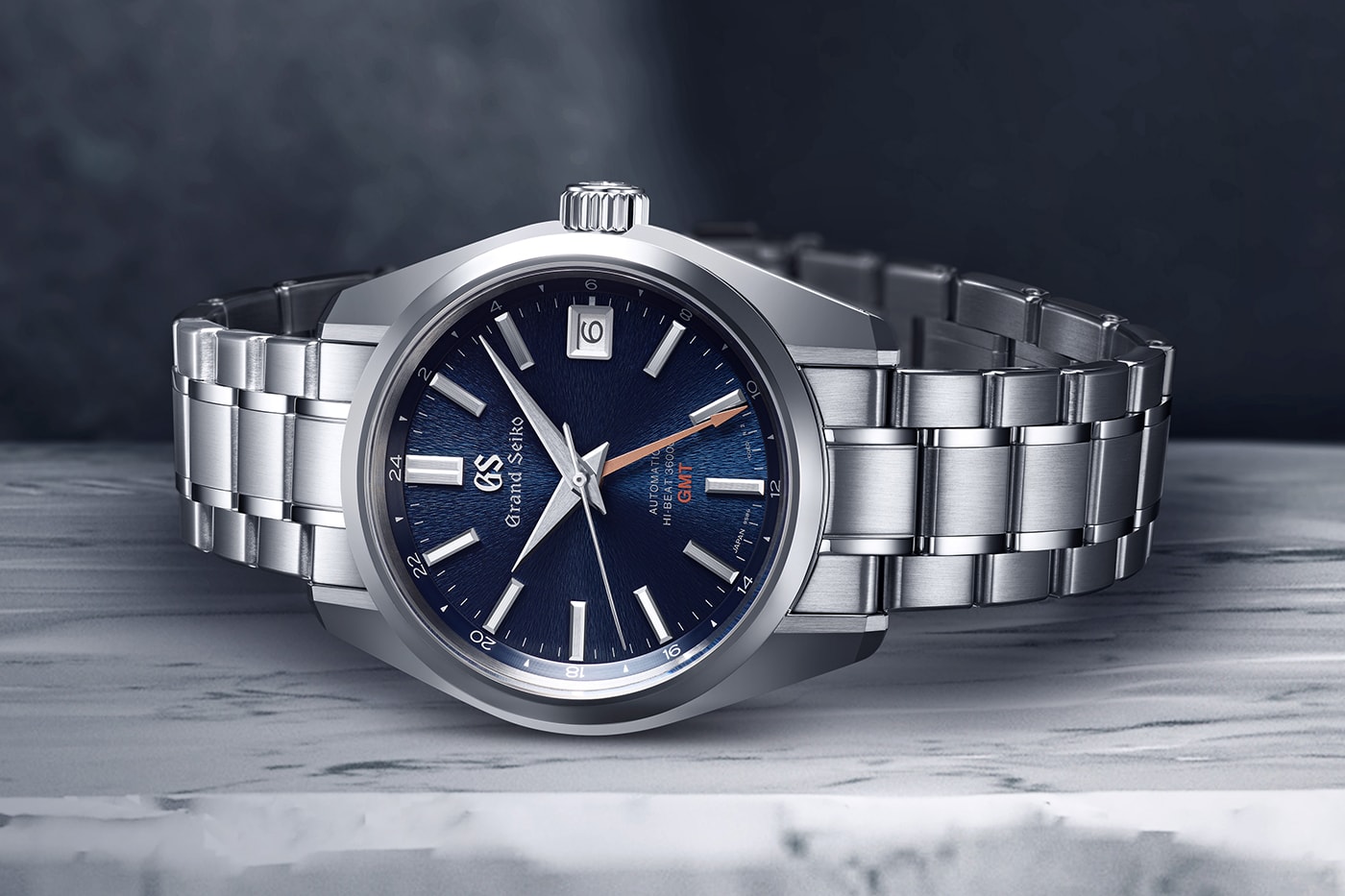 14 of 16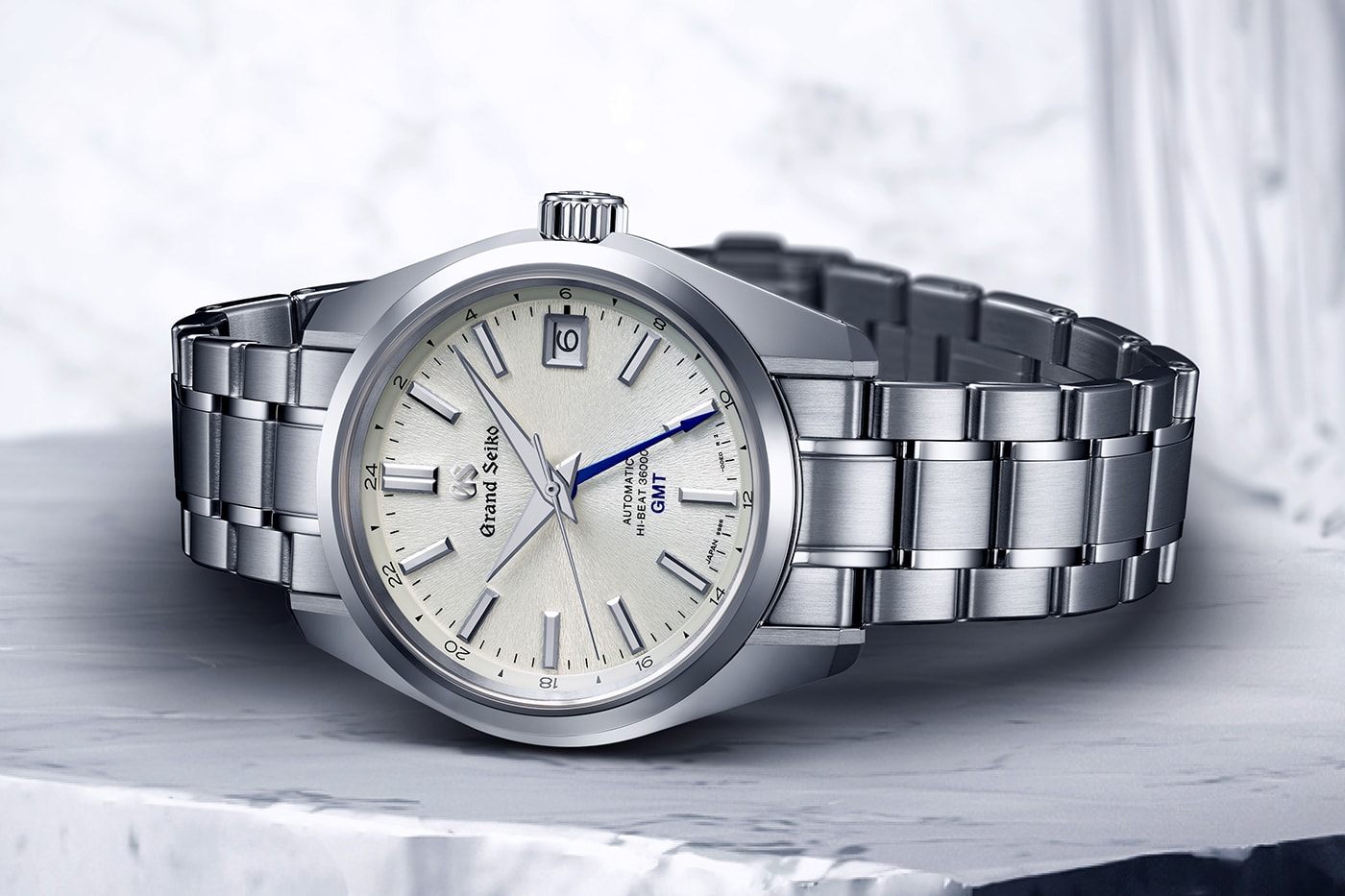 15 of 16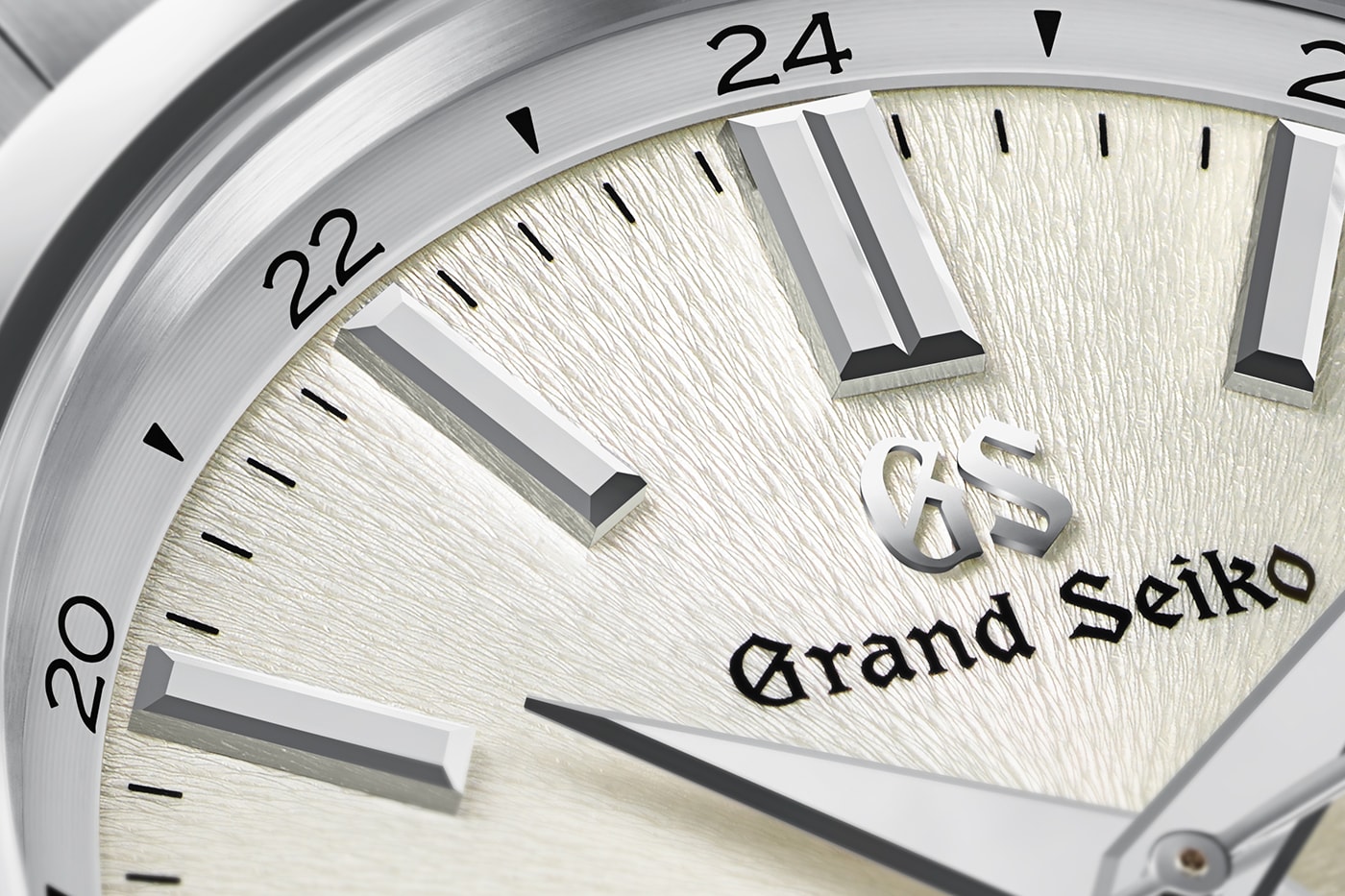 16 of 16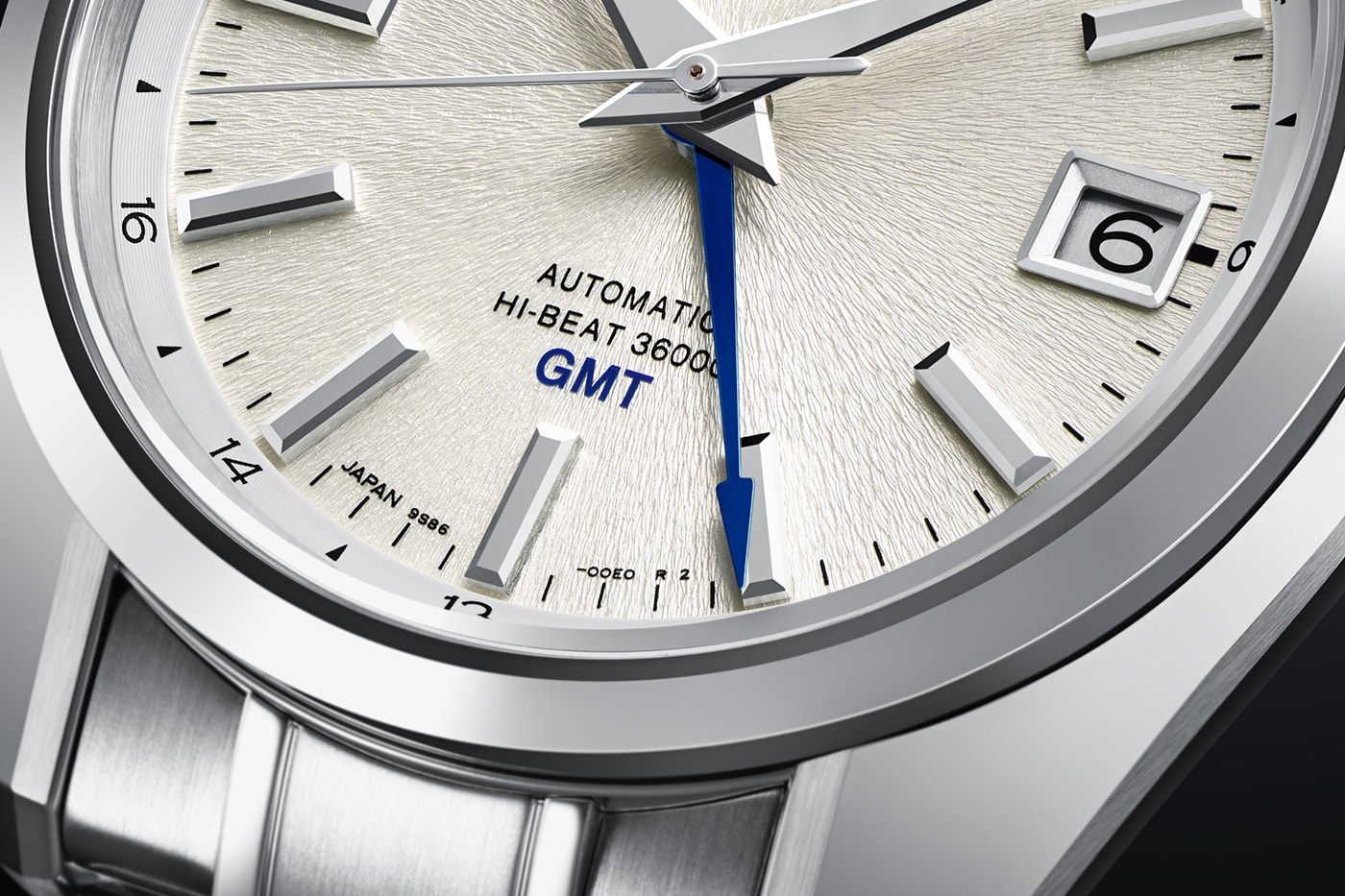 Leading the charge are five new 44GS models, which include updated and upgraded iterations of several well-known references from the Heritage Collection. The cases and bracelets are now attired in the uncommon Ever-Brilliant Steel, Grand Seiko's very own alloy material known for its incredible corrosion-resistant qualities.
From the lineup, the SBGH299 and the SBGH301 both feature Mt. Iwate patterned dials, and are powered by the Hi-Beat 36000 9S85 automatic calibre. Due to release in April, these two pieces will be available to the brand's boutiques and select retailers for the price of $6,900 USD each. The remaining three models will also be launching next month with a retail price of $7,200 USD. Powered by the 9S86 movement with an added GMT function, the SBGJ263 and SBGJ265 will also be available via official retailers, while the SBGJ267 will be a boutique-exclusive release.
Spring Drive SBGA481 "Tokyo Lion"
1 of 5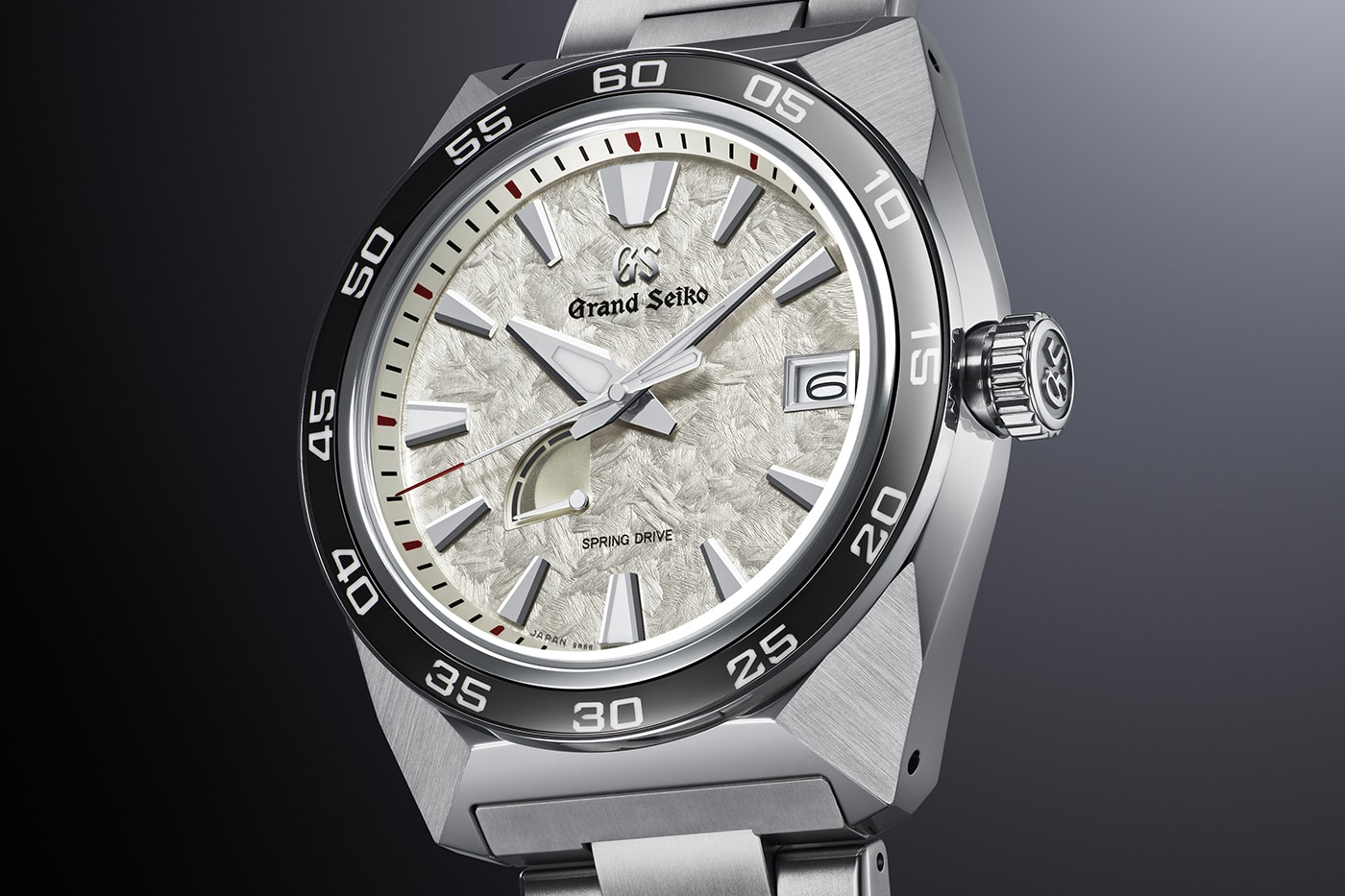 2 of 5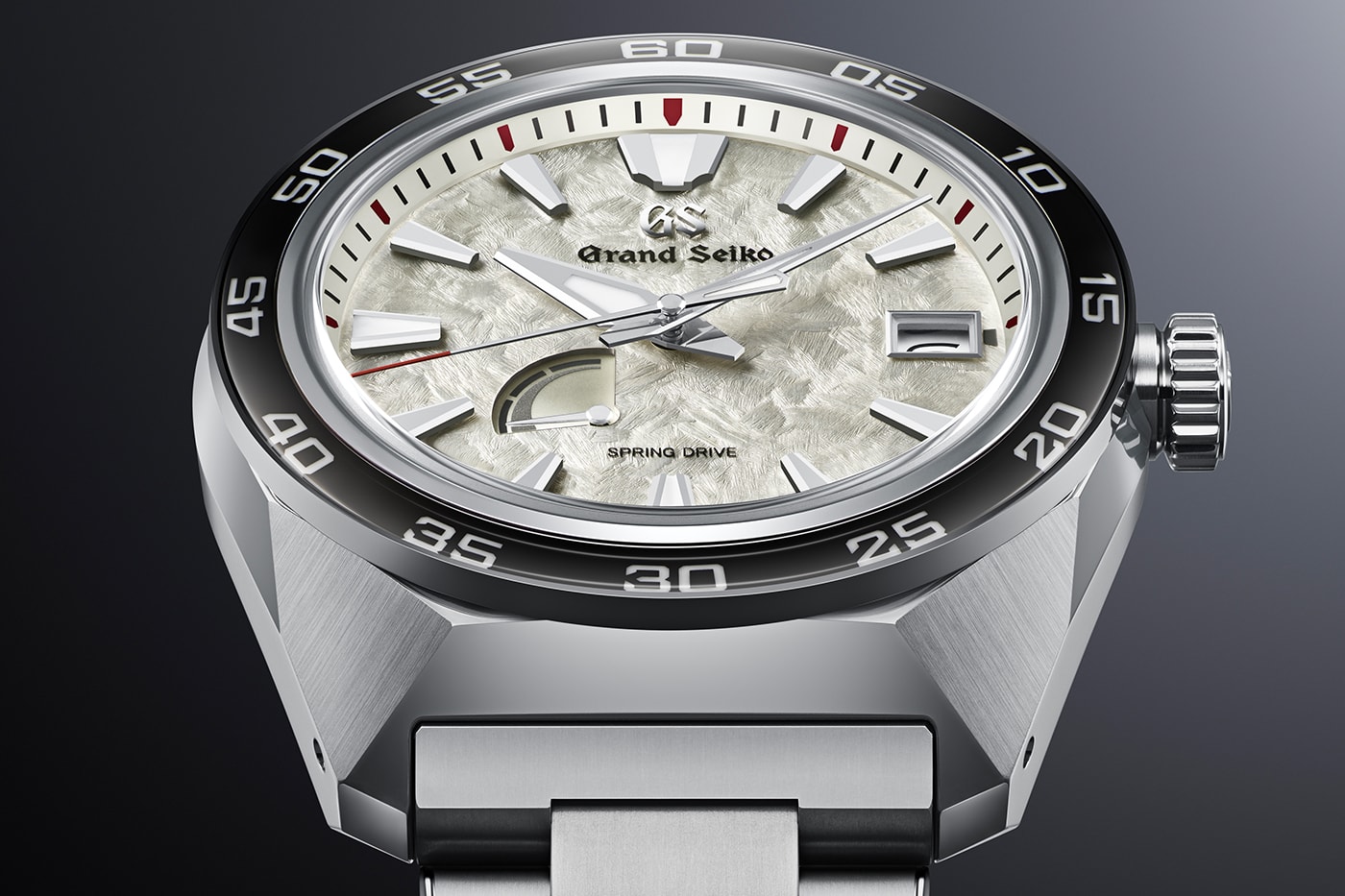 3 of 5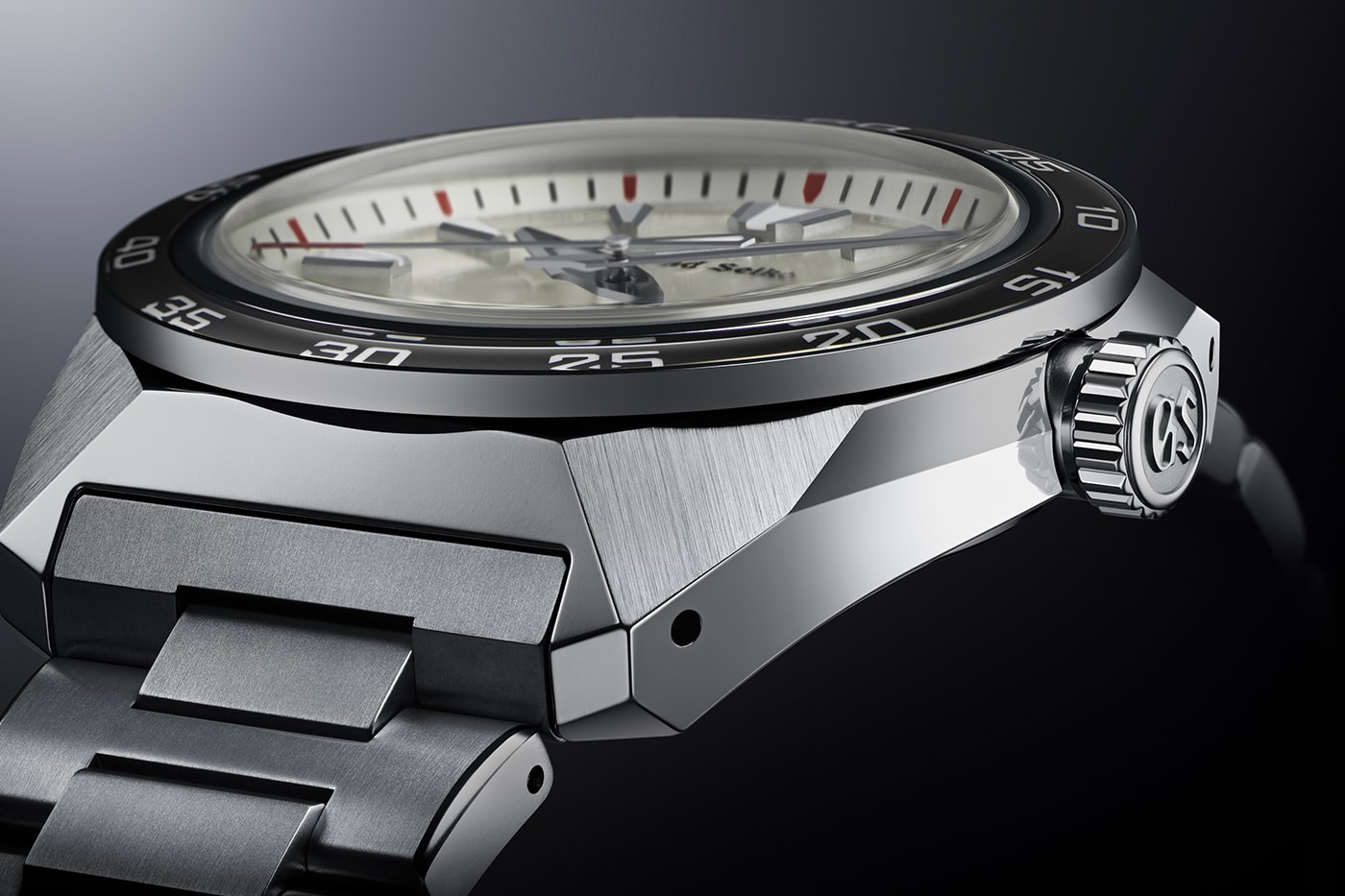 4 of 5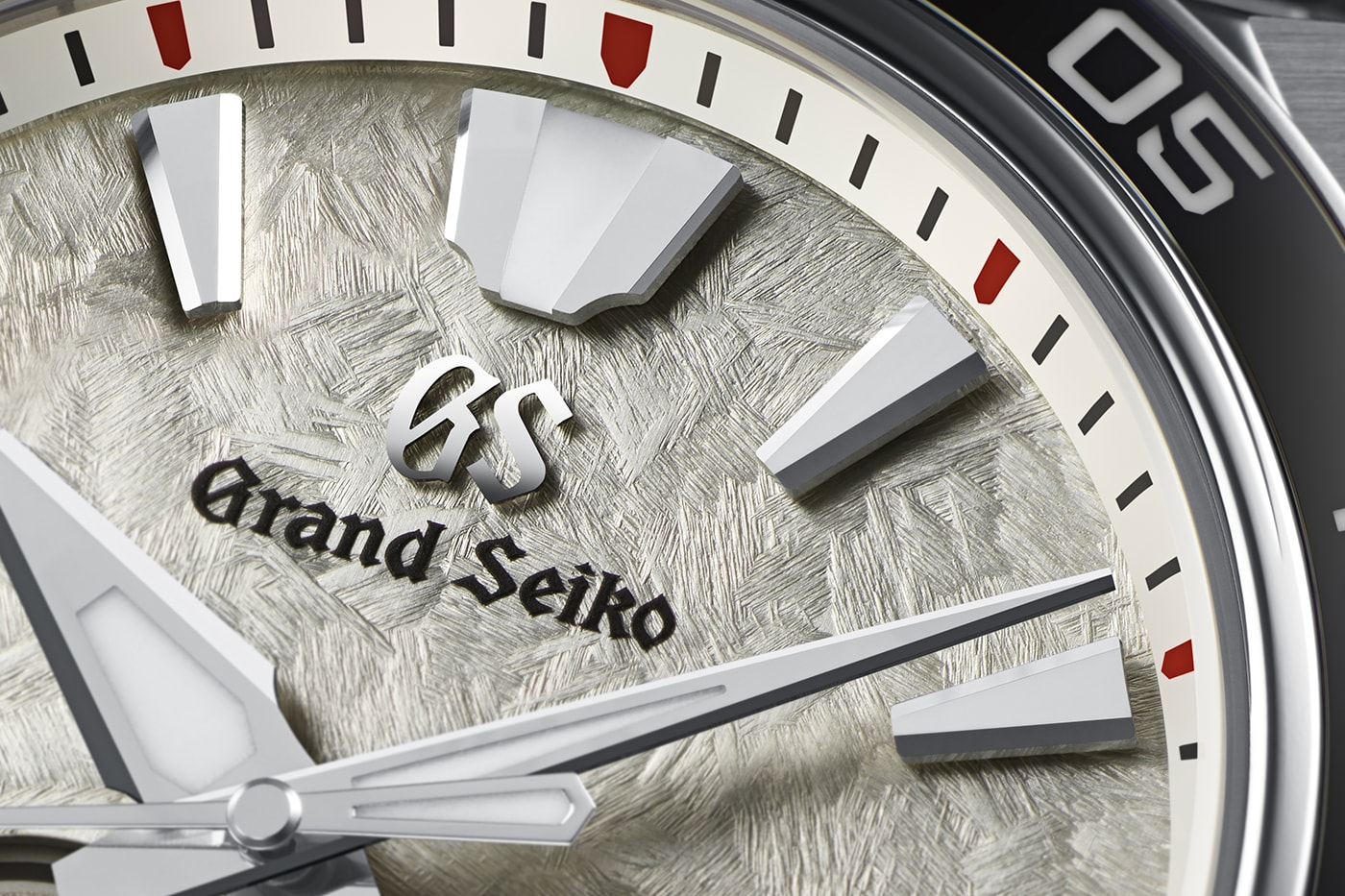 5 of 5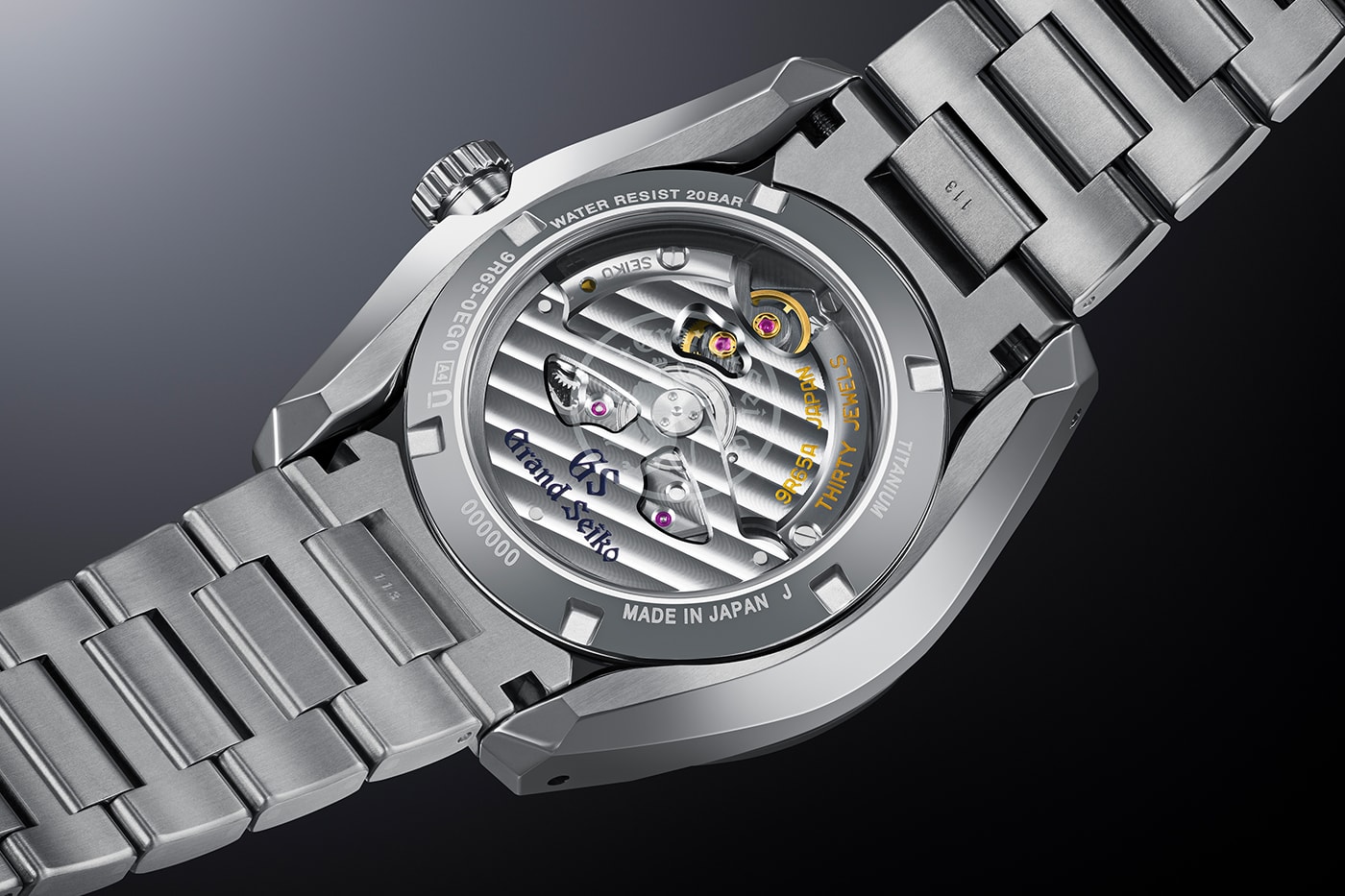 At a glance, this newly dropped timepiece bears many distinctive attributes to the SBGC253 Spring Drive Chronograph GMT that was unveiled earlier this year. Both pieces are crafted with the Maison's symbol in mind, taking form in the angular 44.5mm titanium case, and a "lion's mane" textured patterned dial in a brilliant opaline hue. Inside the piece beats the 9R65 automatic calibre, fitted with 30 jewels, complete with a maximum power reserve of 72 hours. The "Tokyo Lion" is scheduled for an August release at Grand Seiko and across its retail partners with a price point of around $10,400 USD.
Spring Drive 8-Day Jewelry Watch: SBGD213
1 of 4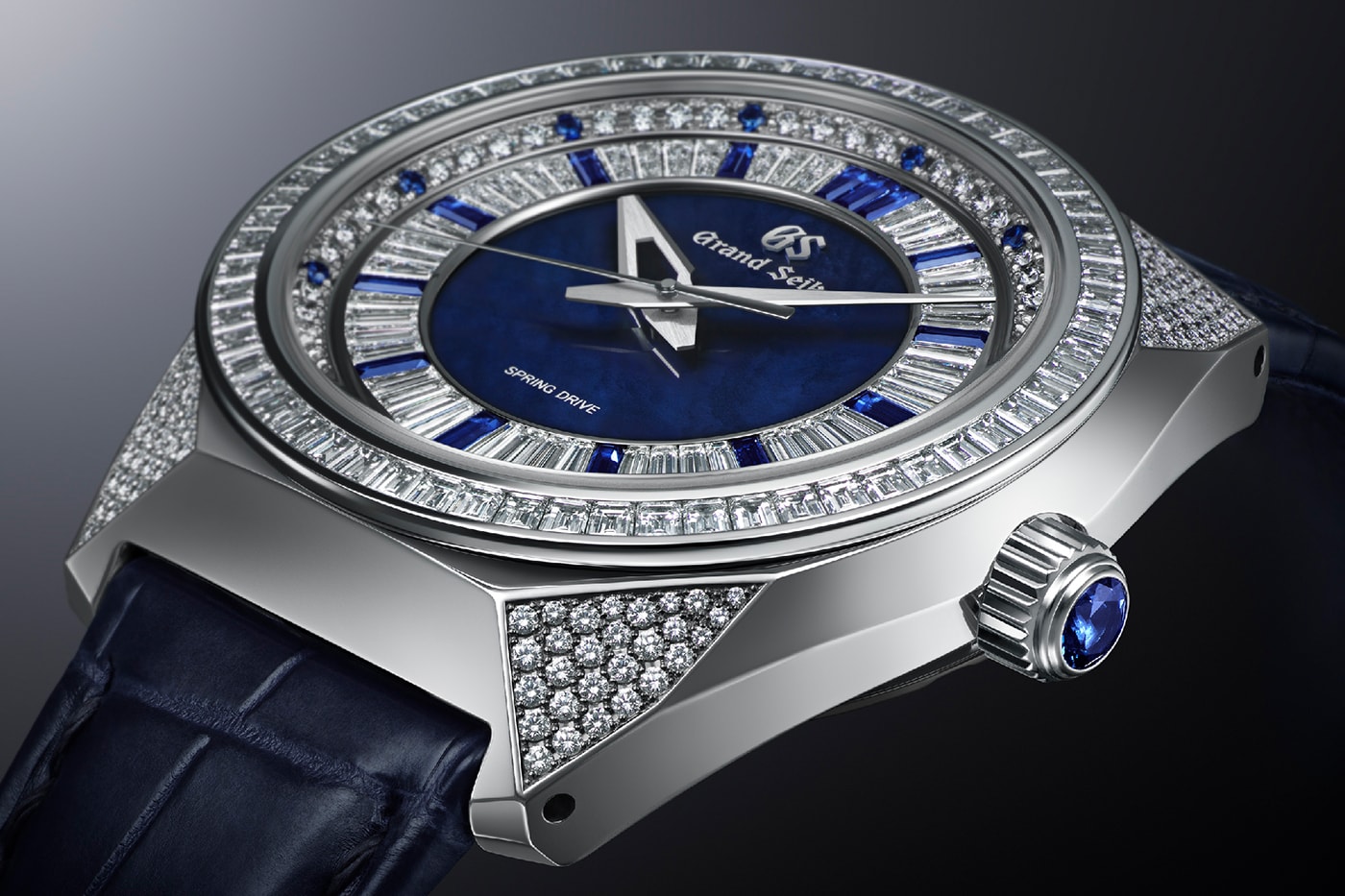 2 of 4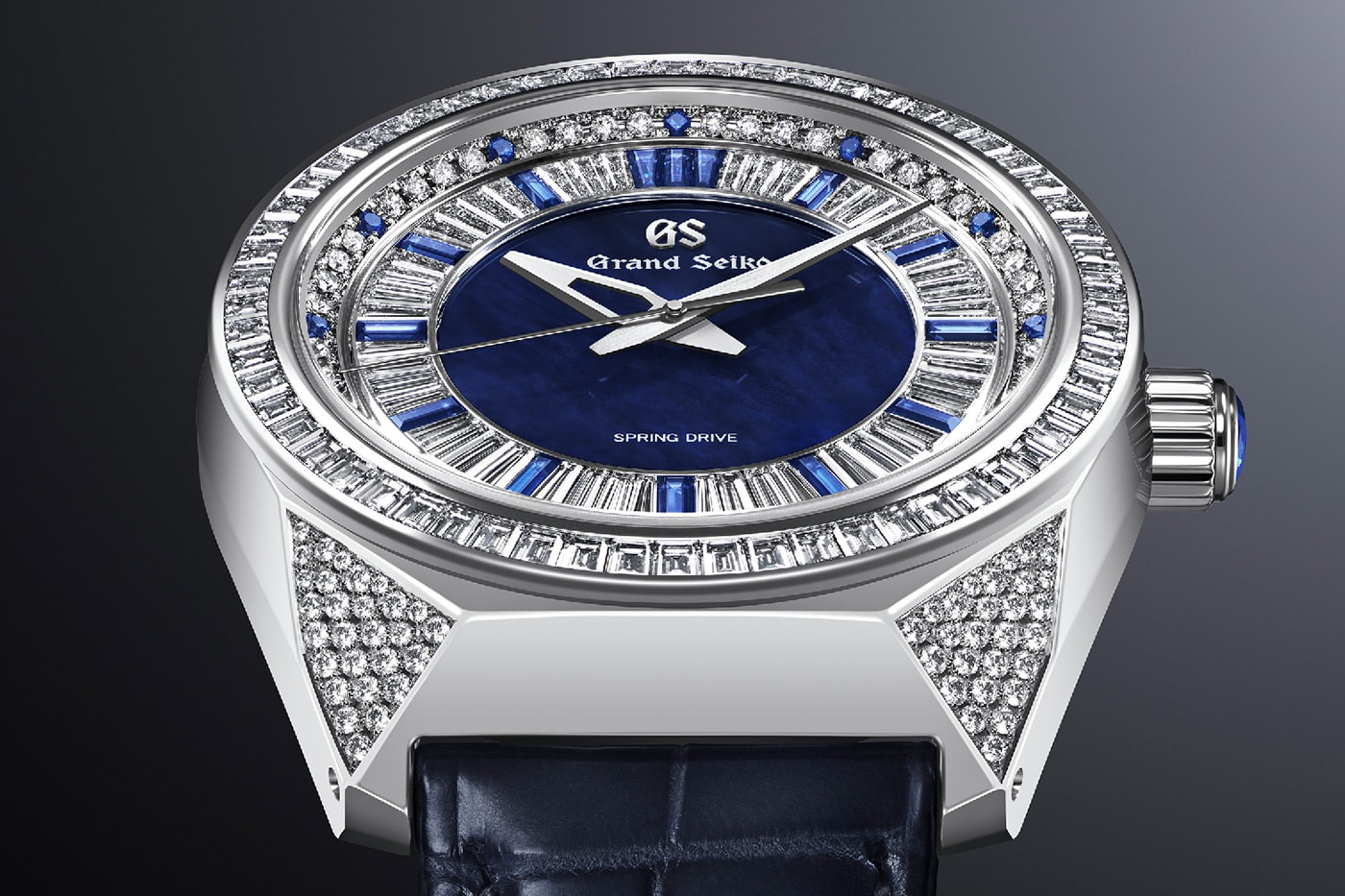 3 of 4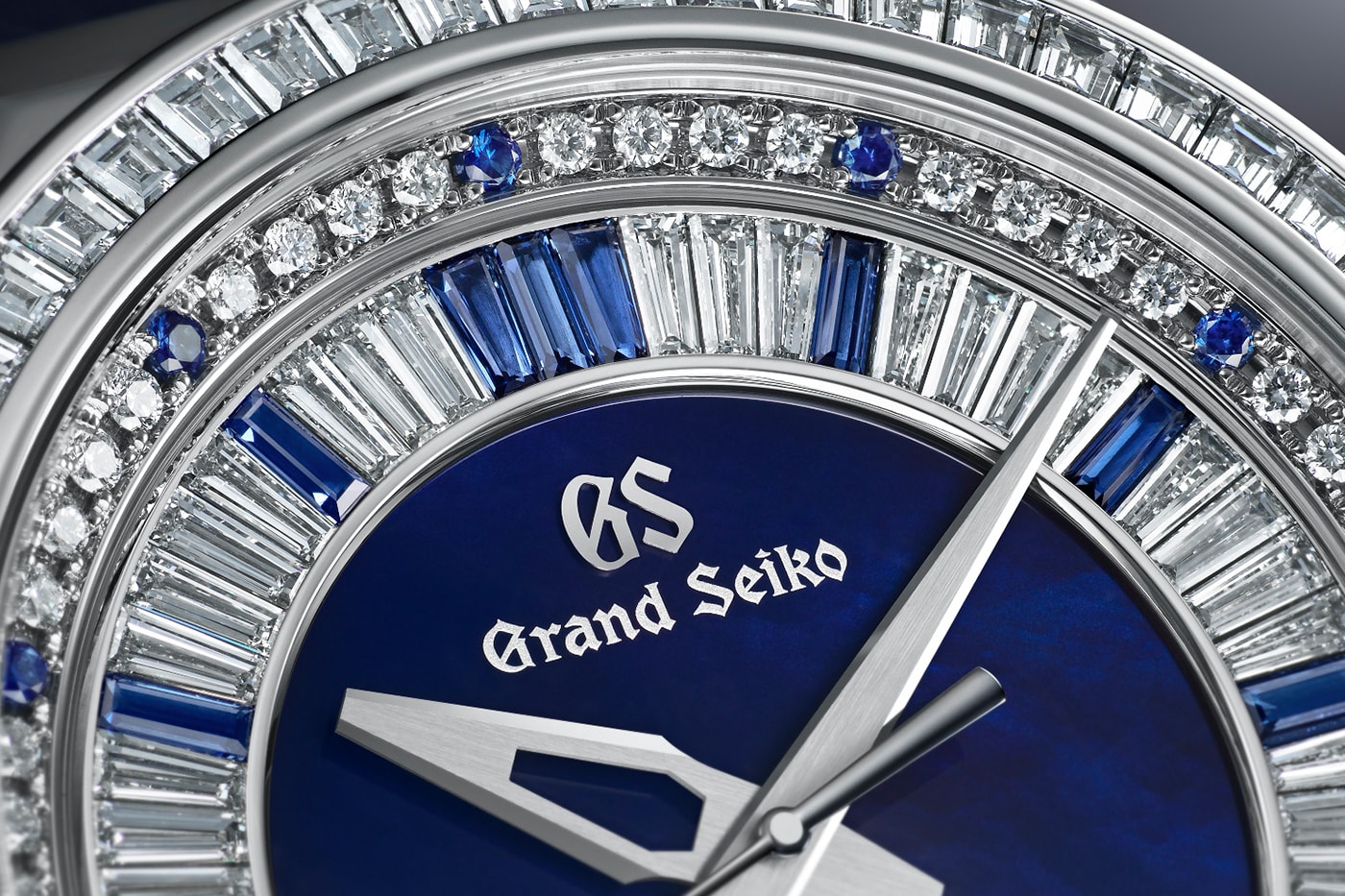 4 of 4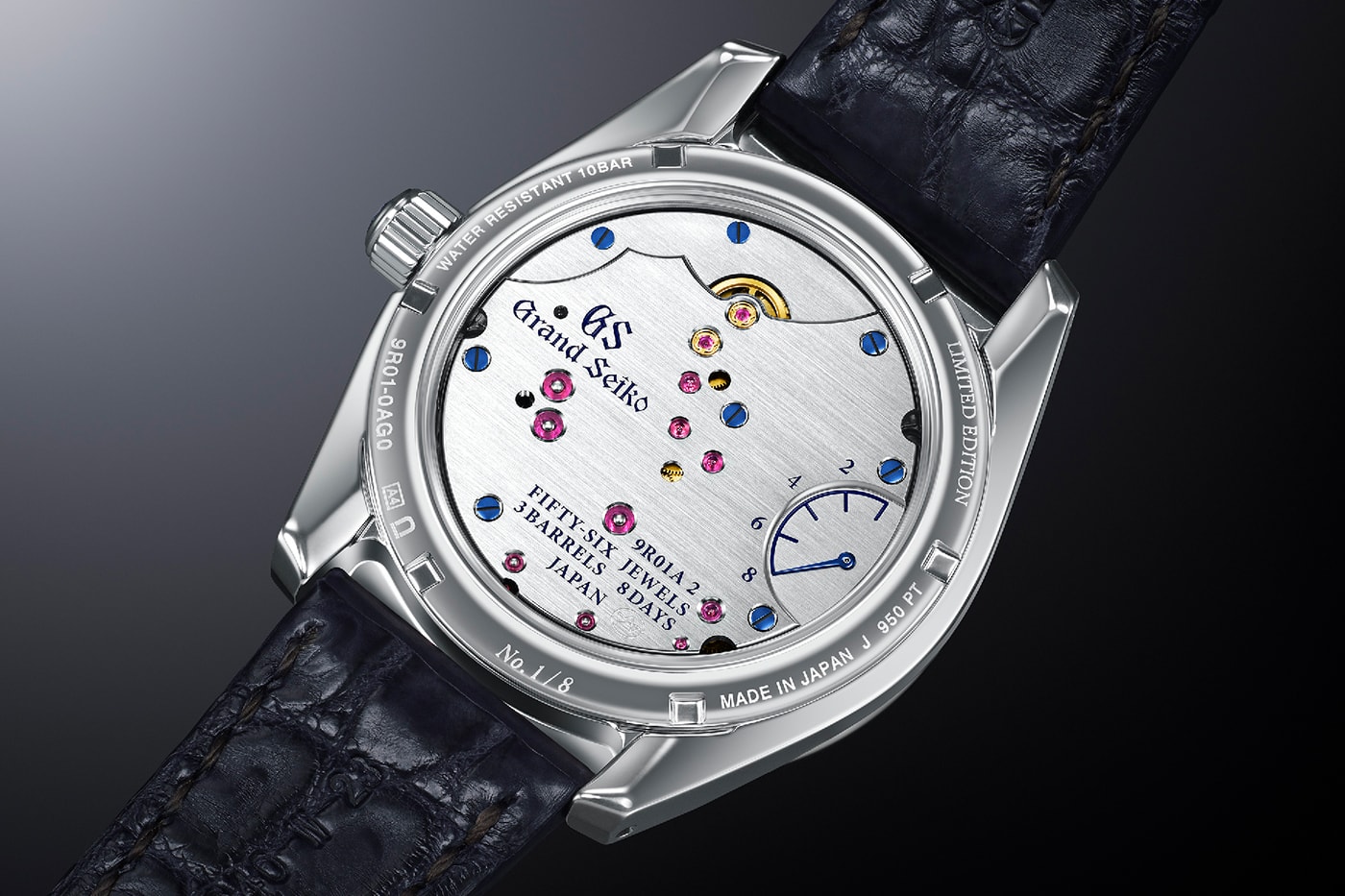 The lion has always been an emblematic symbol for Grand Seiko, which has been referenced in many of the brand's watch offerings over the years. For this Spring Drive jewelry watch, the Maison draws its design references from the white lion, where its majestic qualities and regality are portrayed with premium materials. Adorning the watch face is a plethora of carefully-arranged diamonds and blue sapphires, set by hand with utmost precision to ensure a smooth, flat surface that seamlessly encircles the blue mother-of-pearl dial . A Zaratsu polishing is also added to the platinum case to achieve a distortion-free, and mirror-like finish.
This bejeweled time-teller operates on the 9R01 calibre, a movement that's tailored for the Spring Drive to offer an extensive 8-day power reserve. Arriving in June as an 8-piece limited-edition, the SBGD213 will be presented as a boutique exclusive with a recommended retail price of $260,000 USD.
Spring Drive GMT "Mt. Hotaka Peaks" SBGE295
1 of 5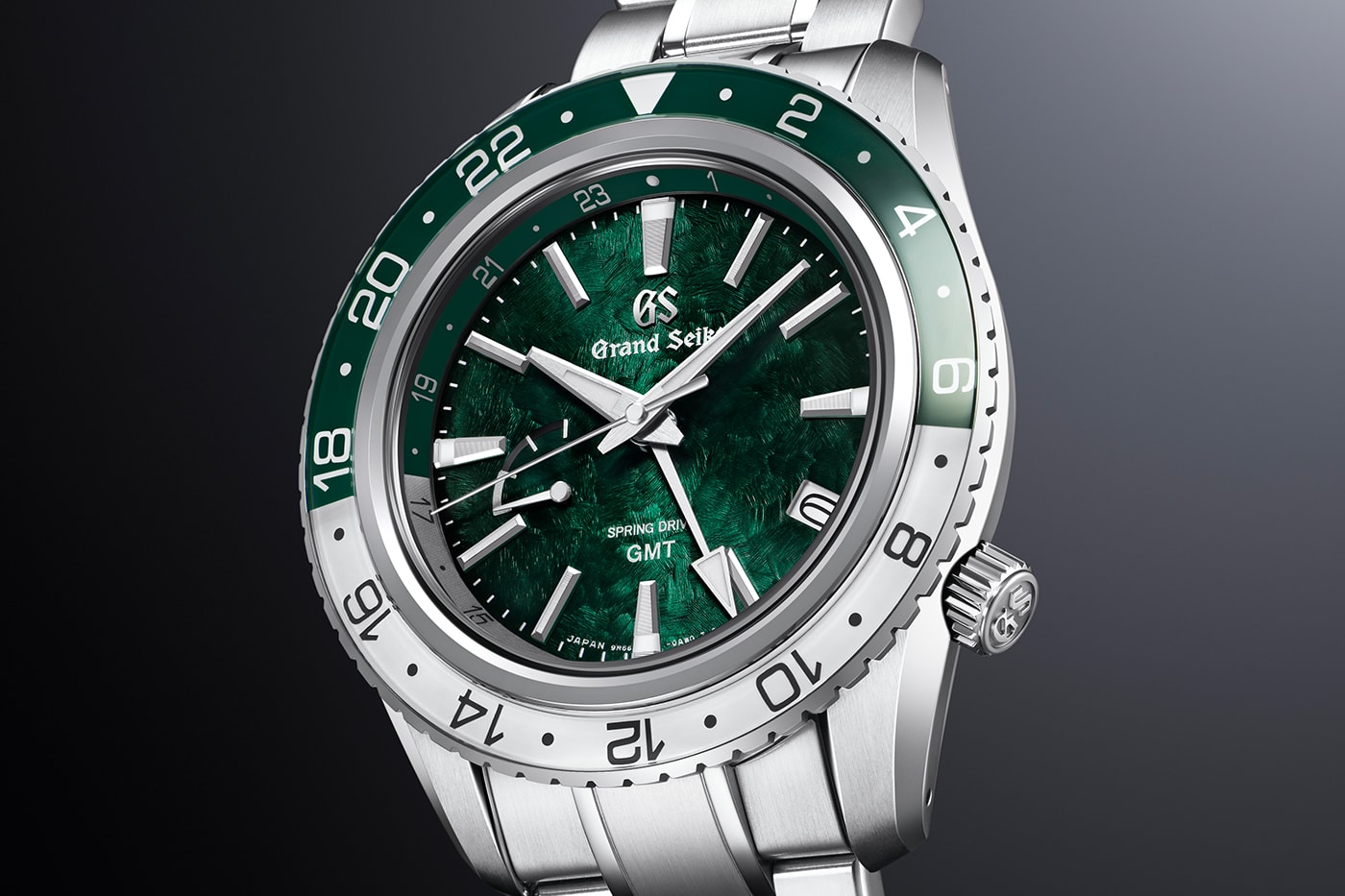 2 of 5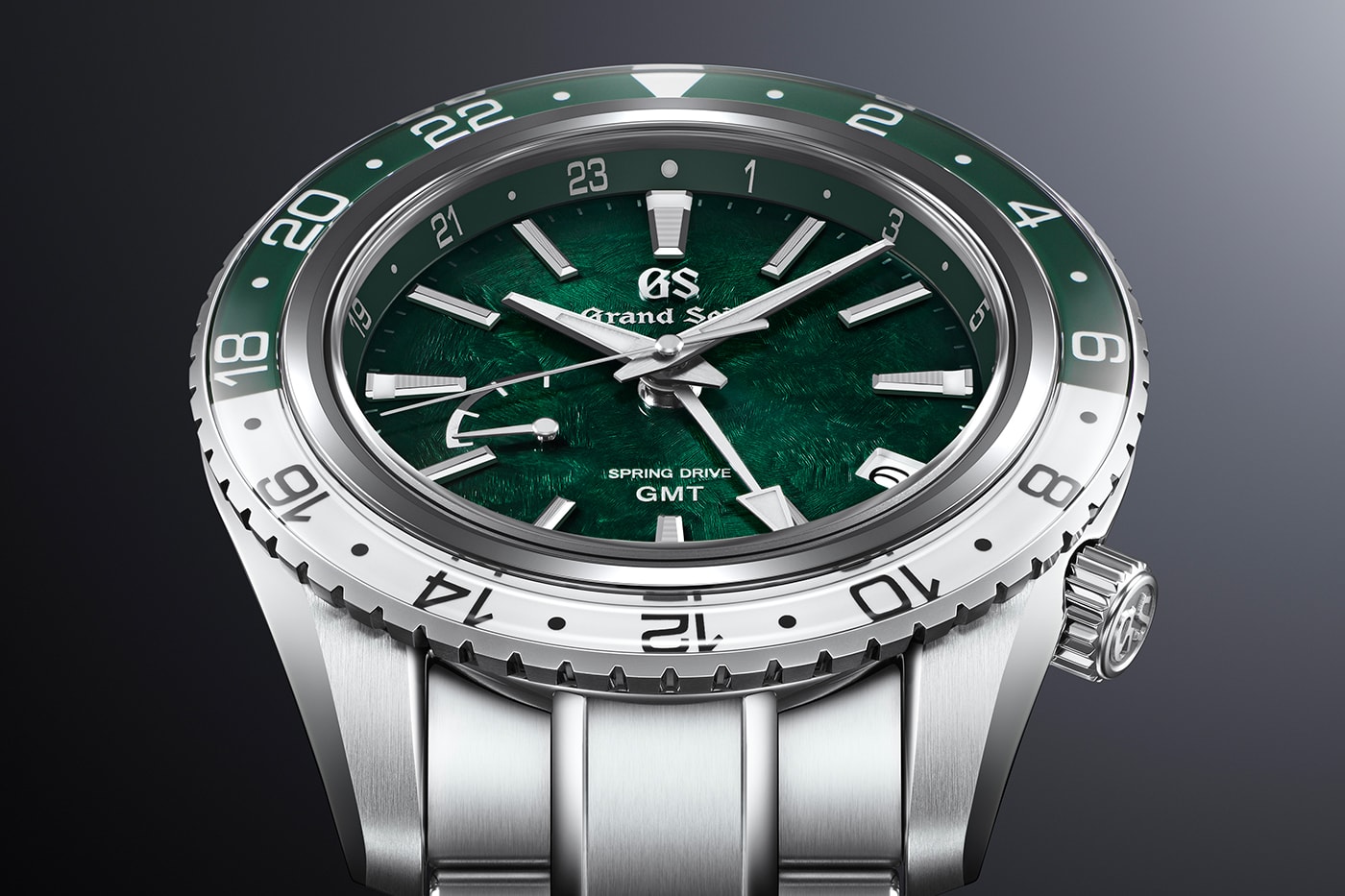 3 of 5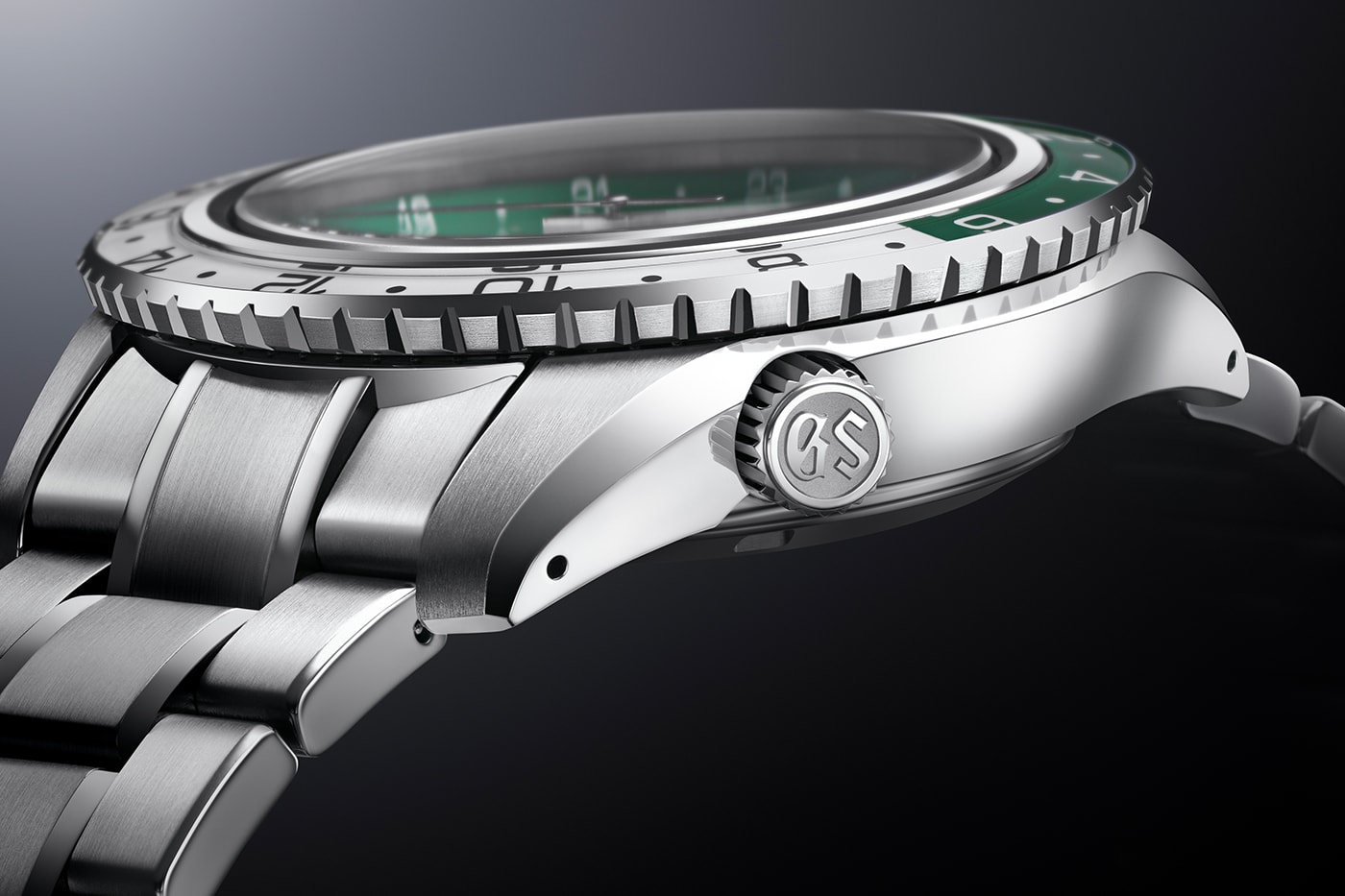 4 of 5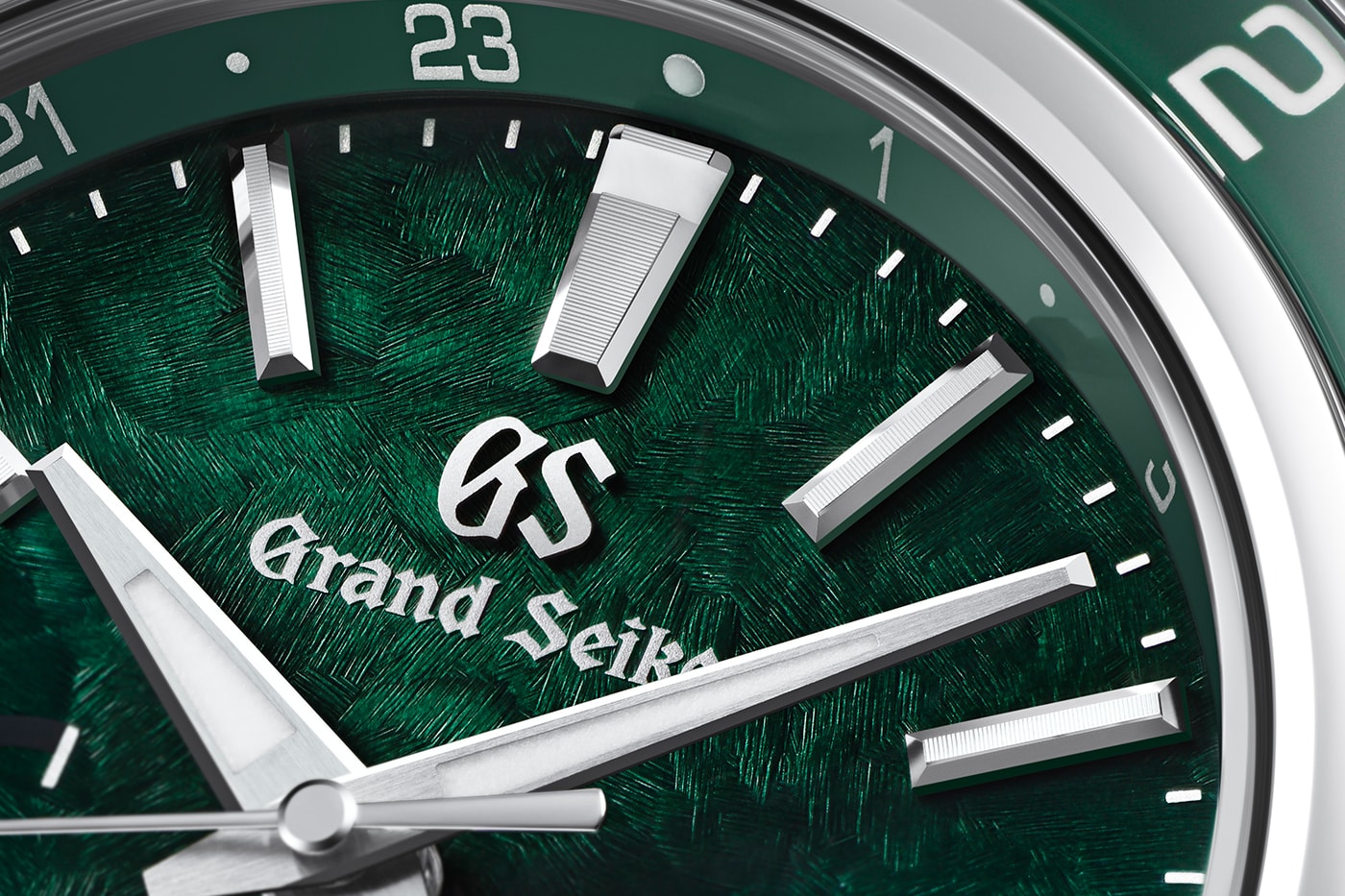 5 of 5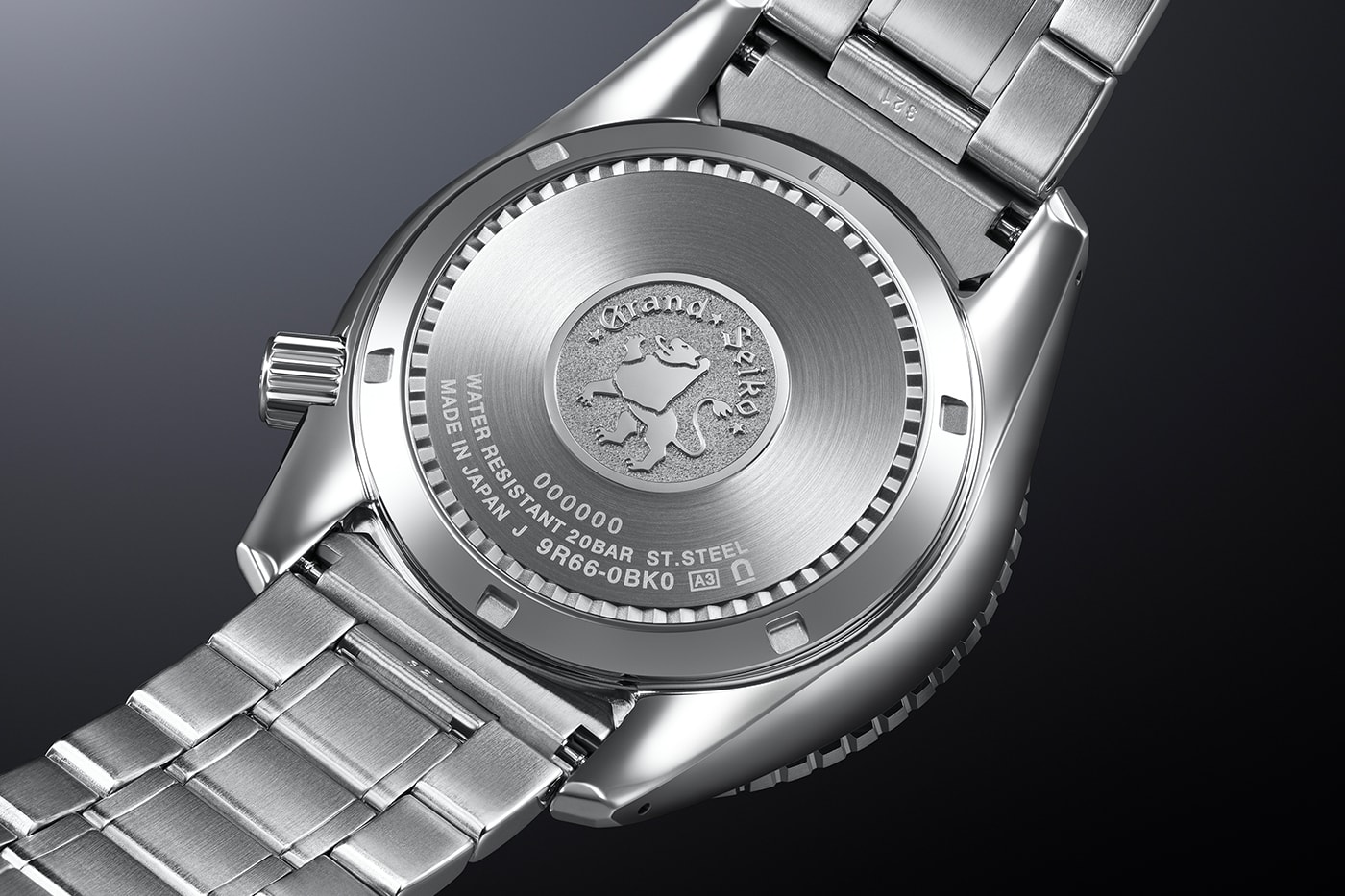 This newly added Spring Drive GMT to Grand Seiko's Sport Collection takes its design inspiration from the magnificent view that surrounds its Shinshu Watch Studio in Nagano. Doused in rich verdant tones, the dial emulates the vastness and dynamic textures of the Hotaka mountain range. Accentuating the luscious center is a rotating, bi-directional bezel with a matching two-tone look, housed in a 44mm stainless steel case, and complete with a three-fold clasp bracelet.
The SBGE295 runs on the automatic 9R66 movement, boasting an accuracy of ±1 second per day / ±15 seconds per month, as well as a 72-hour power reserve. Priced at $6,200 USD, the timepiece will be available at Grand Seiko Boutiques as well as select retailers in July.
Elegance Spring Drive SBGY026 "Hana-ikada"
1 of 6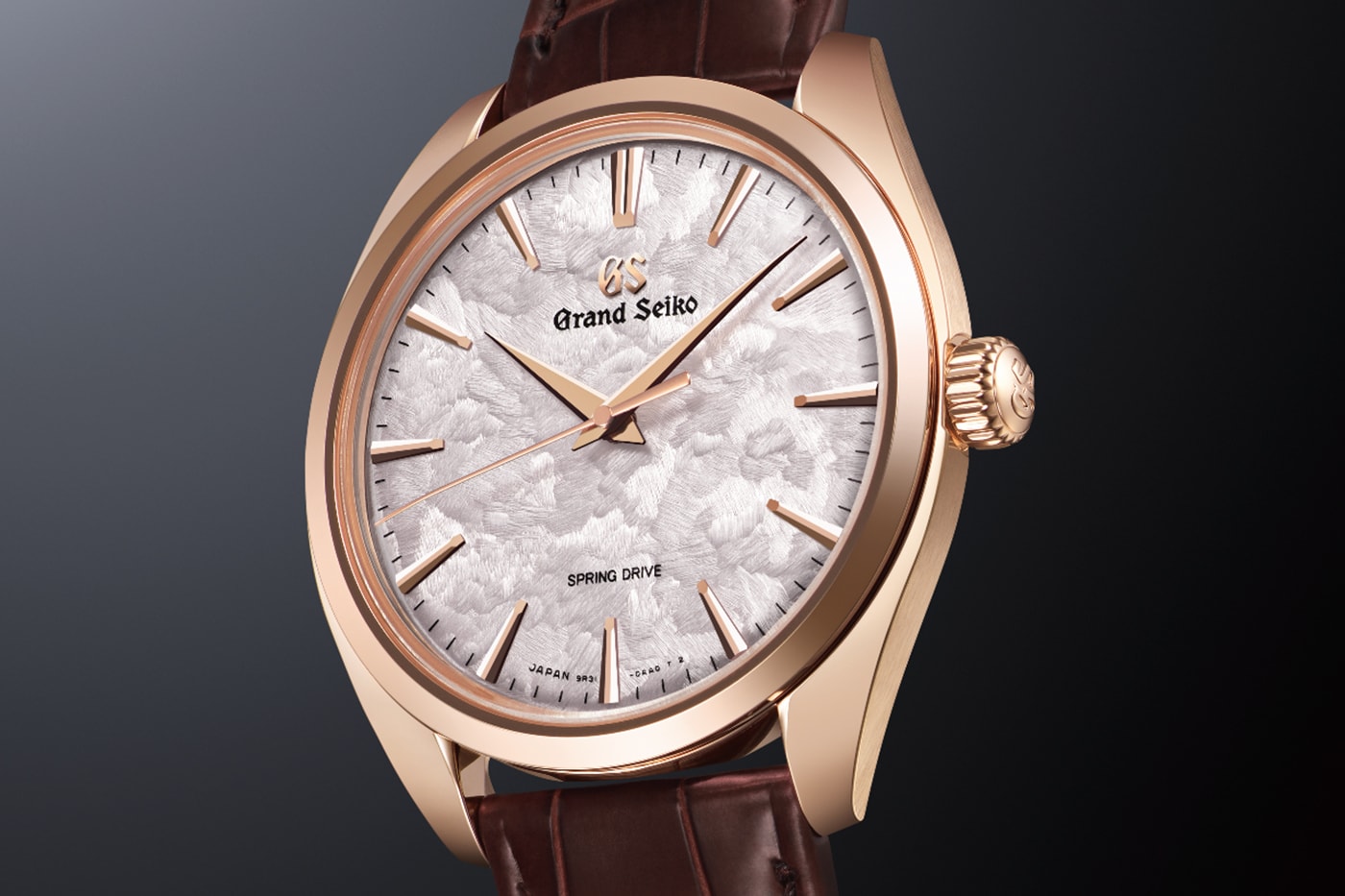 2 of 6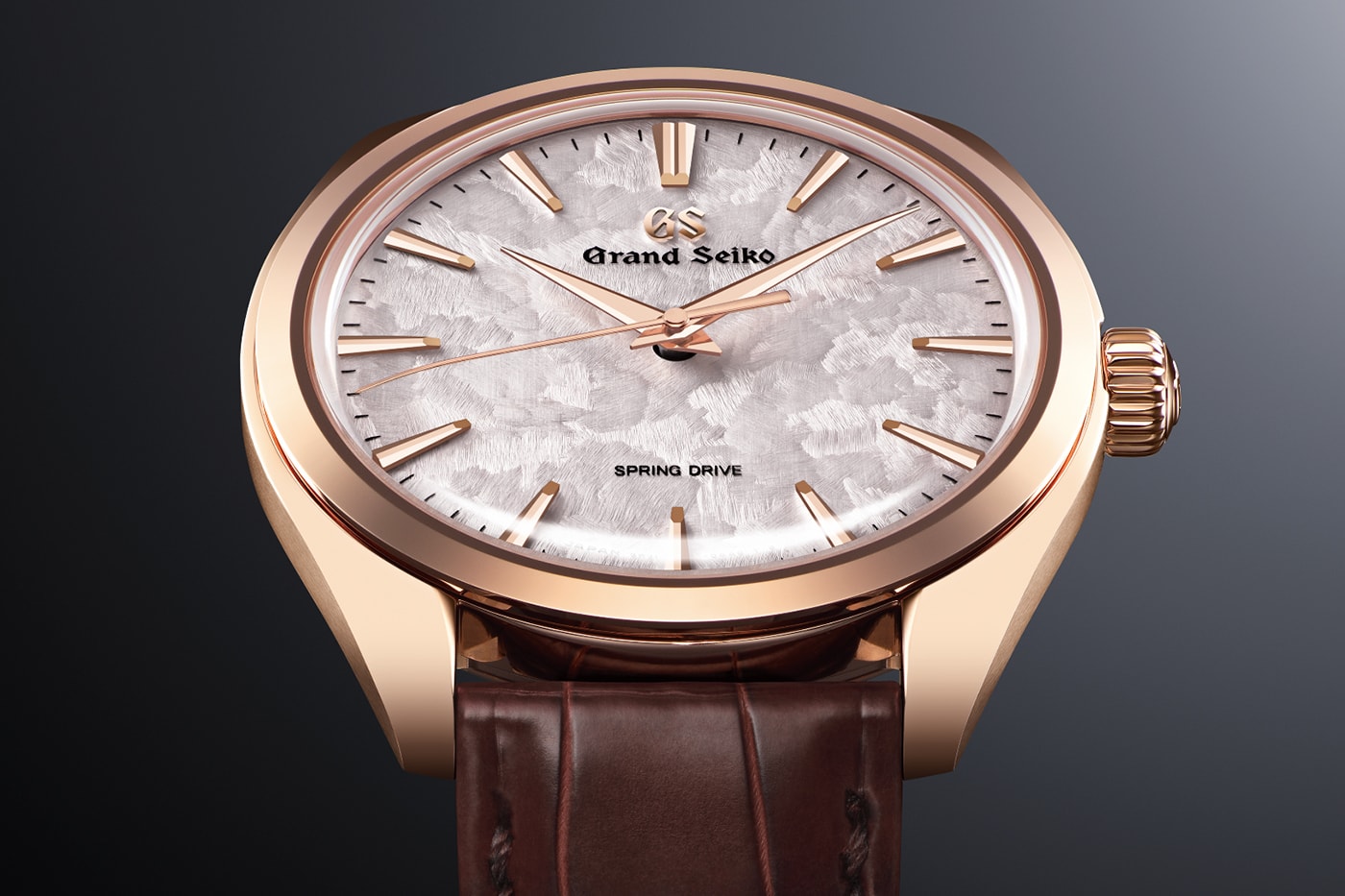 3 of 6
4 of 6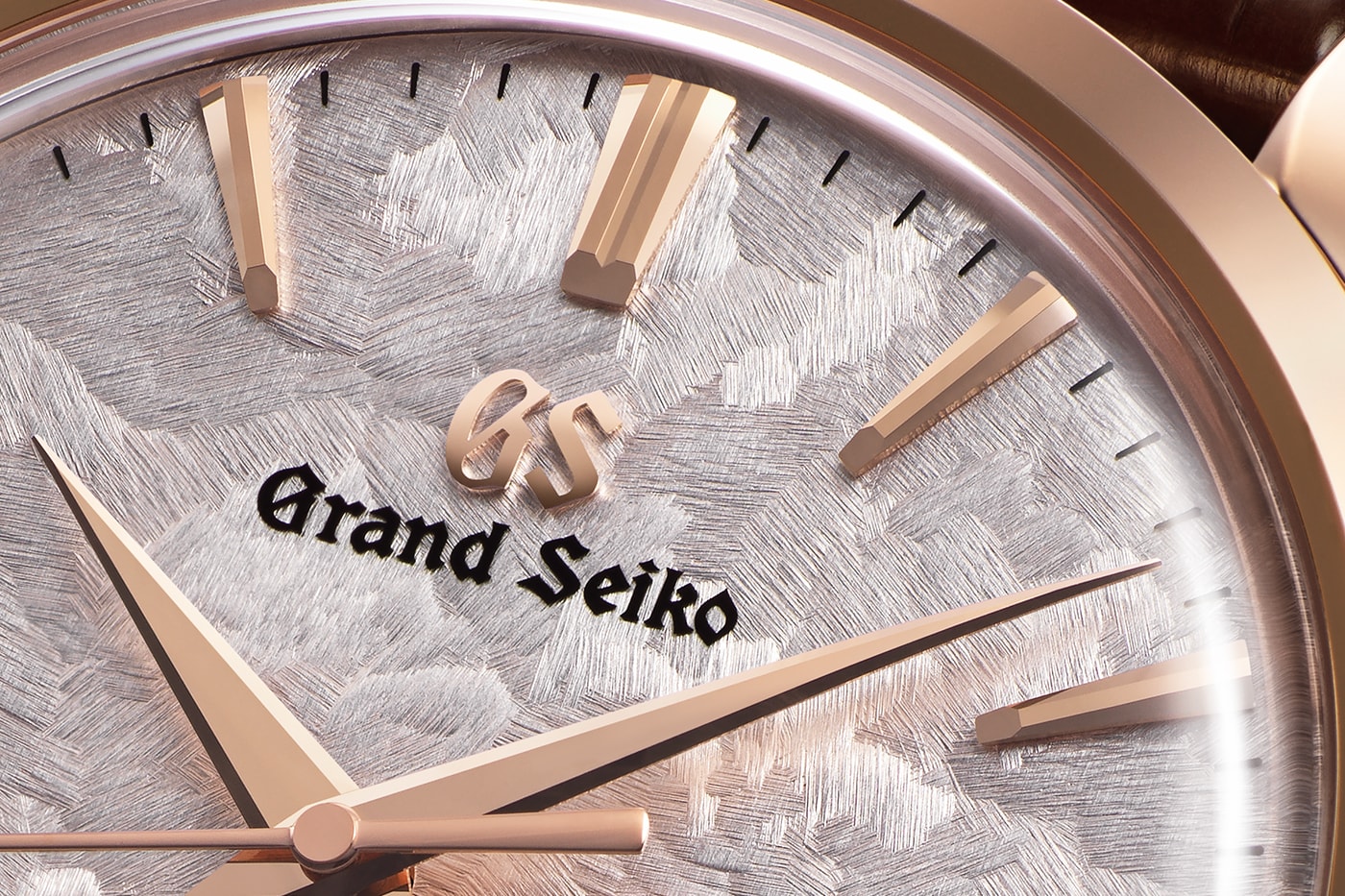 5 of 6
6 of 6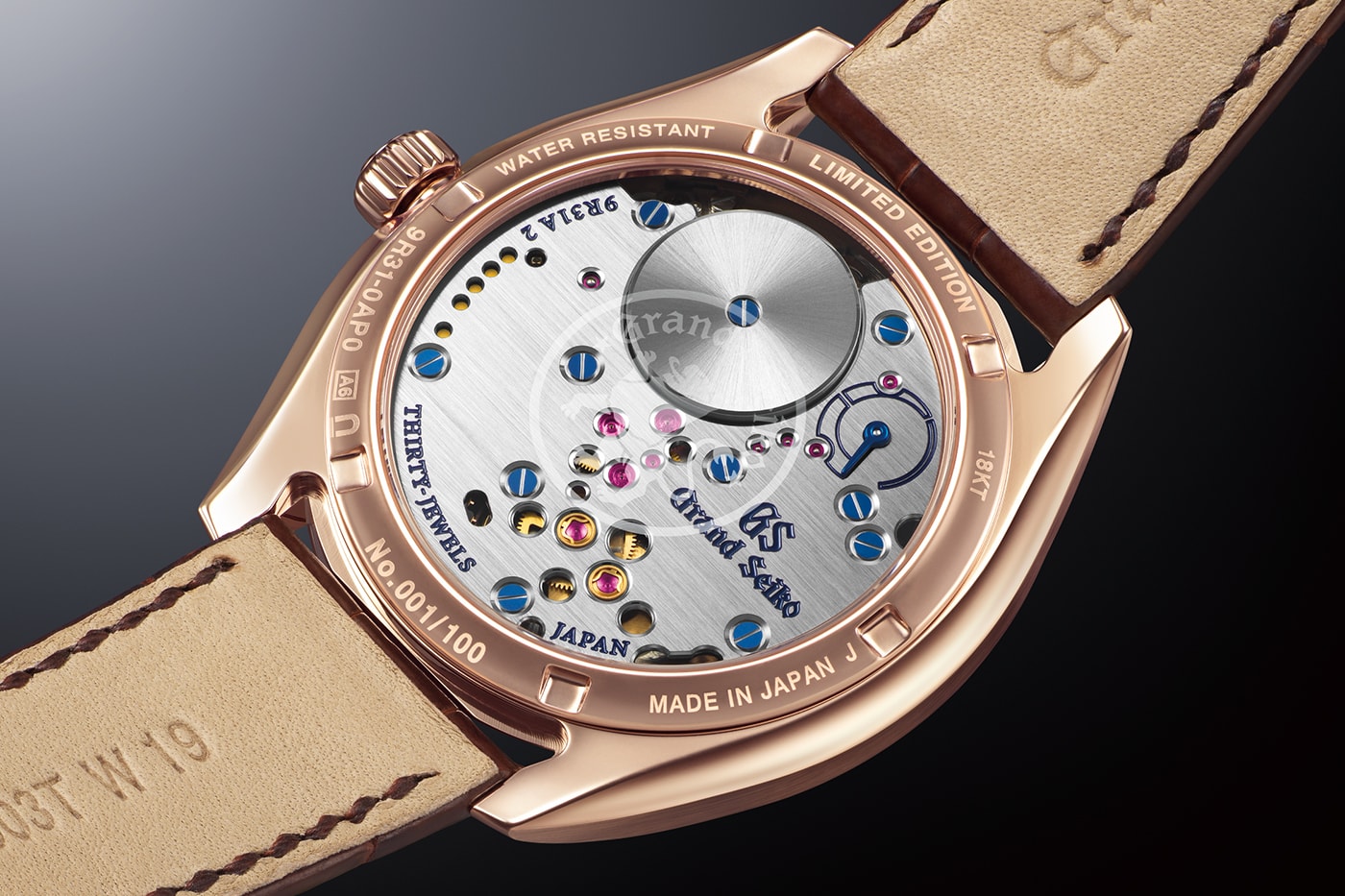 Welcoming the arrival of spring, Grand Seiko has unveiled the SBGY026. Its name, "Hana-ikada" describes a vista of cherry blossoms that flows and drifts along the rivers. This scenic image is translated onto the time-teller's pink patterned dial, framed with a complementing 18-carat rose gold case and a reddish leather strap. Measuring 38.5mm in diameter, the watch houses a manual-winding 9R31 movement, implemented with 30 jewels, and boasting up to 72 hours of power reserve. Launching in April in a limited run of 100 pieces, the "Hana-ikada" will retail for around $27,500 USD via Grand Seiko and some of its authorized distributors.
Spring Drive Limited Edition SBGZ009
1 of 5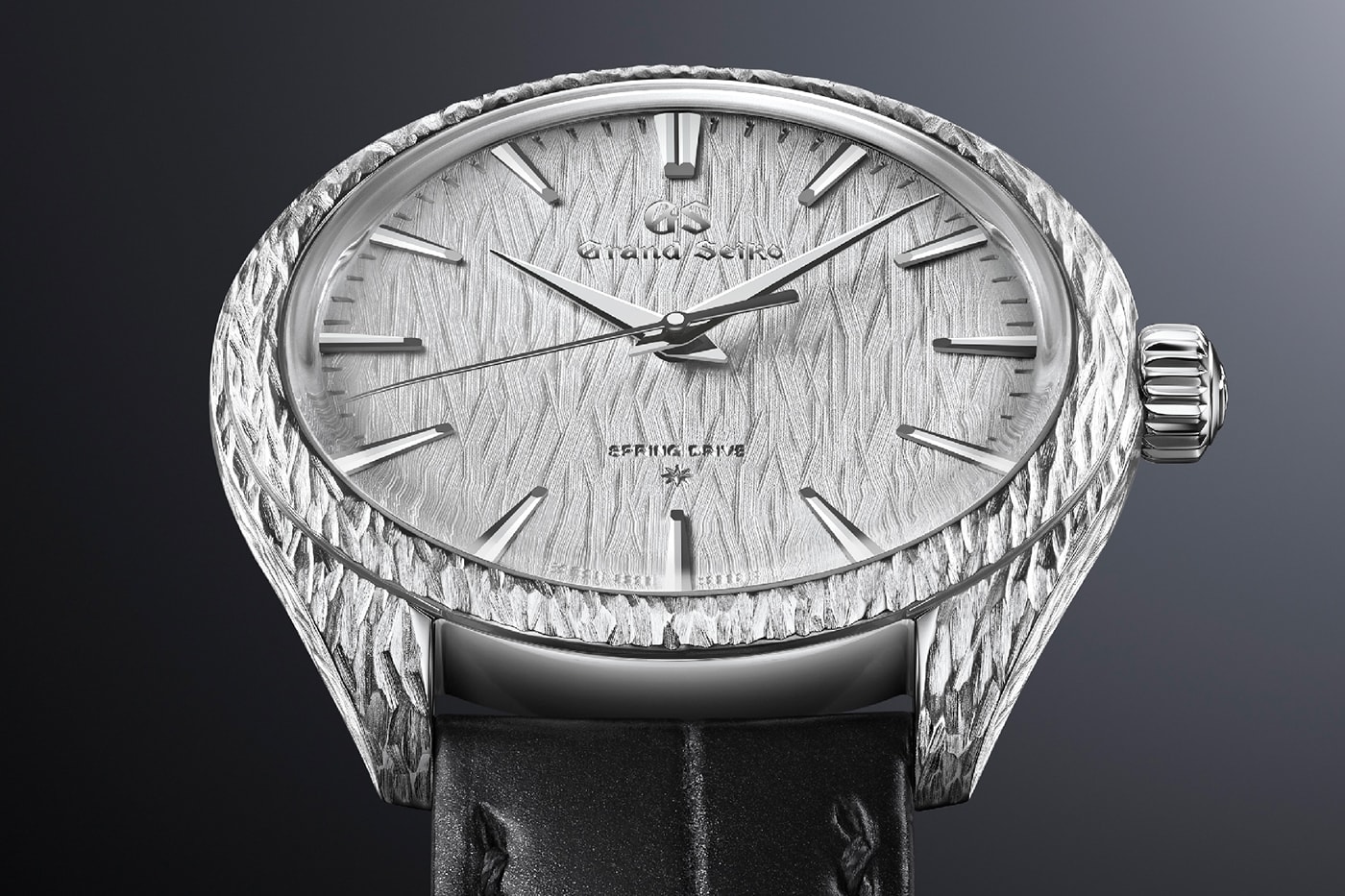 2 of 5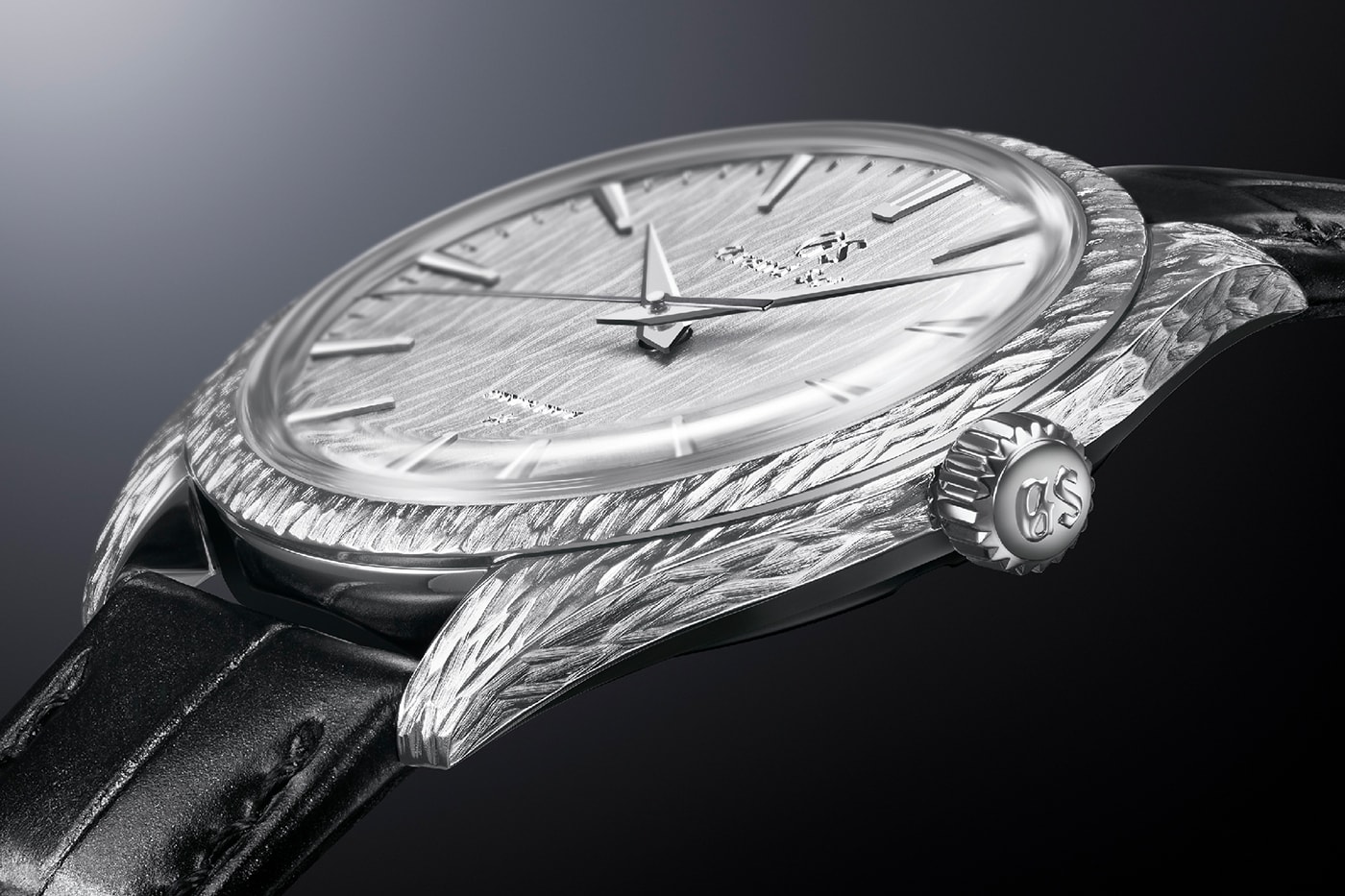 3 of 5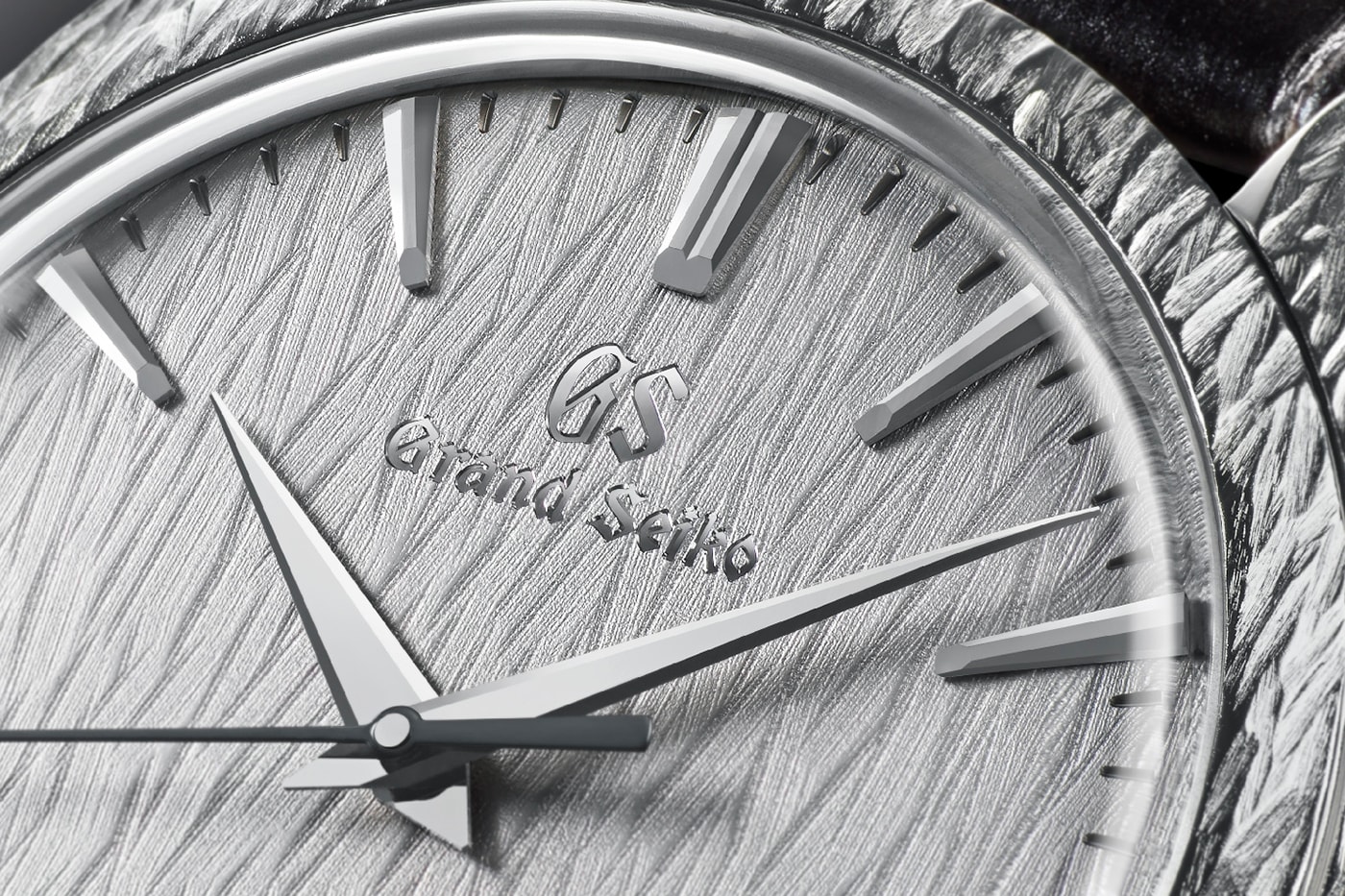 4 of 5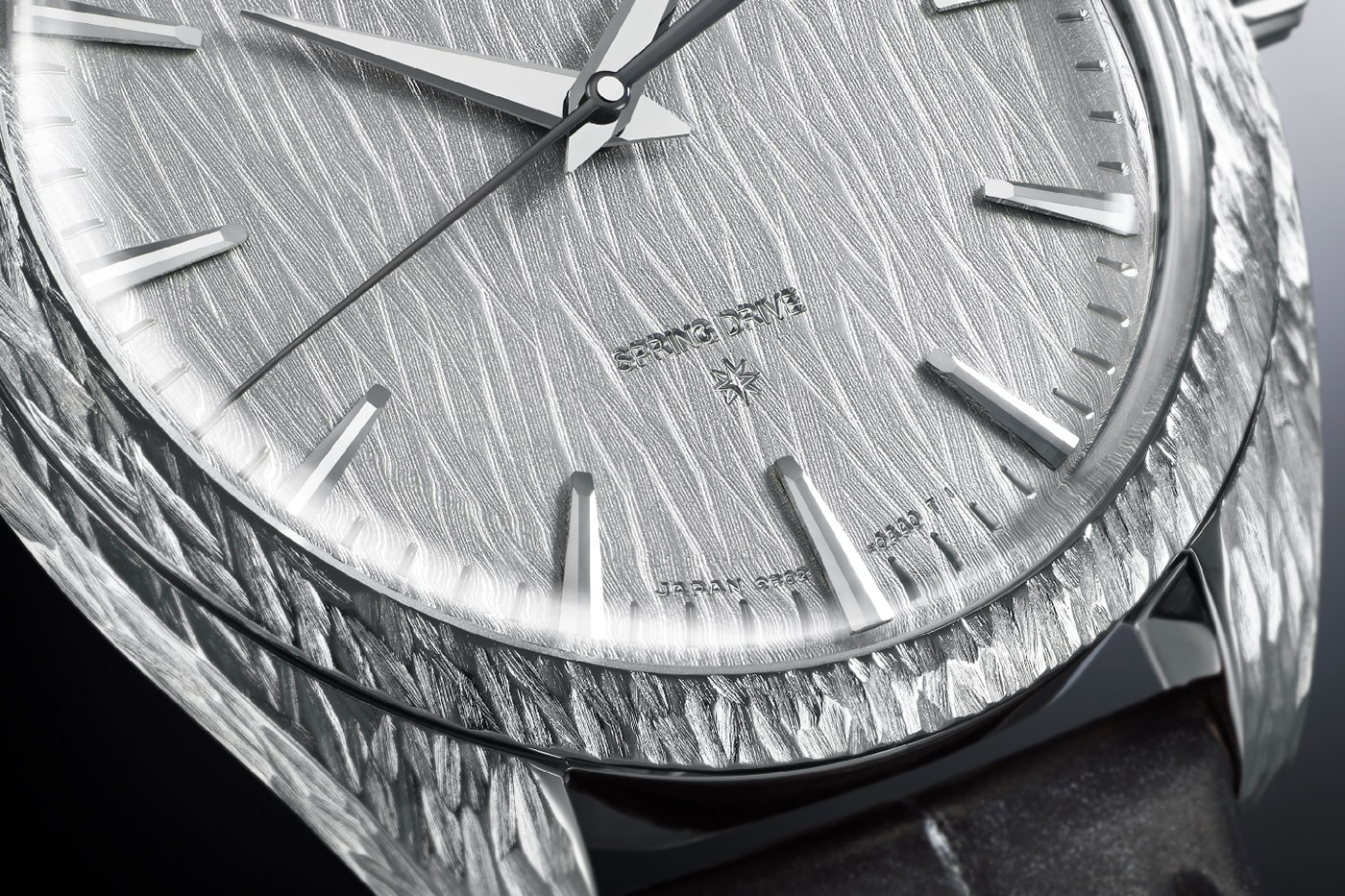 5 of 5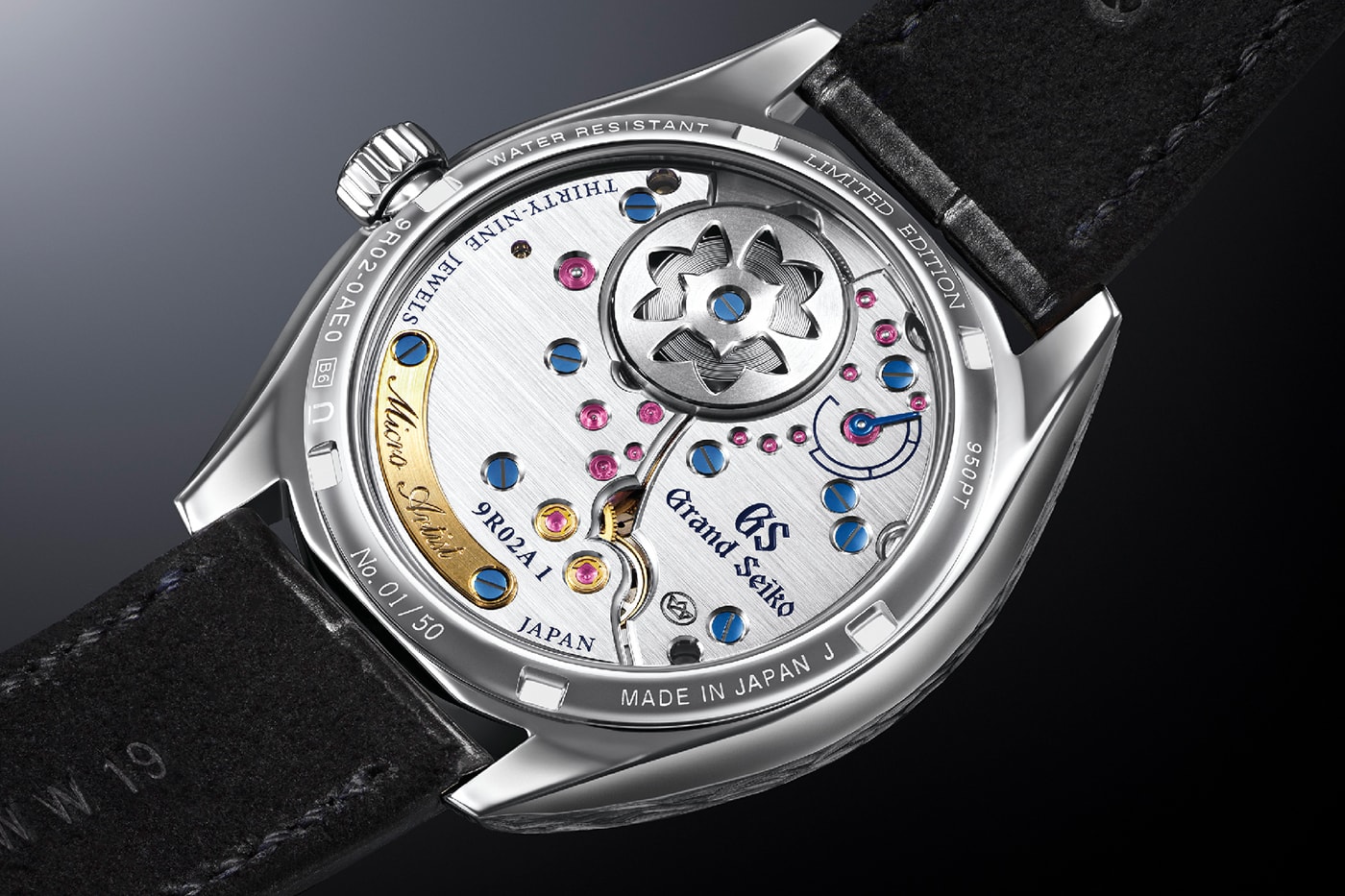 Due to release in June, this limited-edition Spring Drive timepiece is a product of Micro Artist Studio, a luxury atelier based in the Shinshu region of Japan. From the intricately engraved platinum case to the textured and metallic dial, the timepiece lives up to its wintry inspiration of a snow-filled birch forest. To accentuate this special timepiece's brilliant shine, the diamond-cut marker, hour, and minute hands are all made of 14-carat white gold, accompanied by a seconds hand in a complementing gray hue. Bestowing the piece with its smooth gliding motion is the manual-winding calibre 9R02 which provides the $79,000 USD timepiece with 84 hours of running time.
Spring Drive 5 Days High-Intensity Titanium "Lake Suwa" SLGA019
1 of 6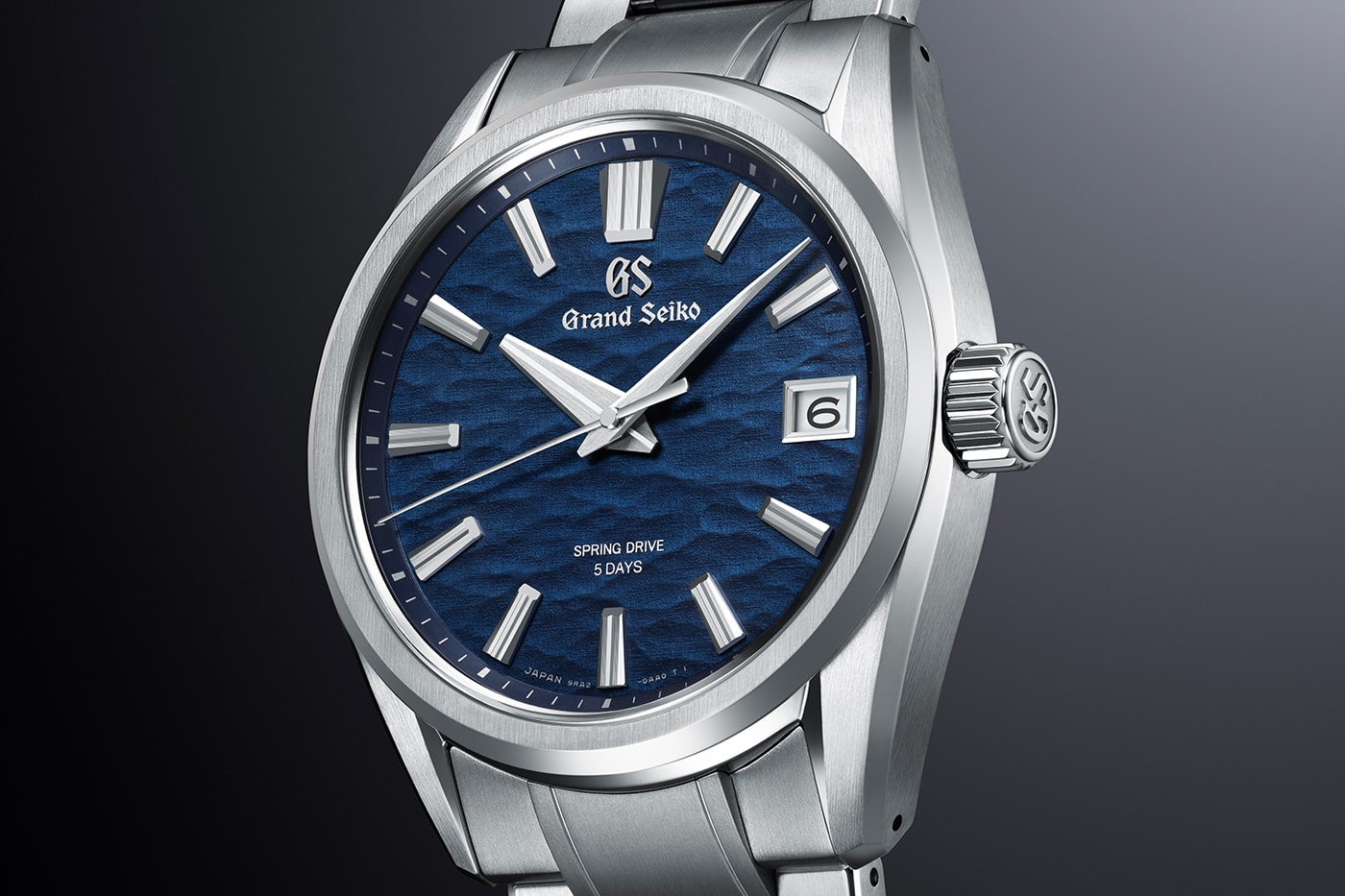 2 of 6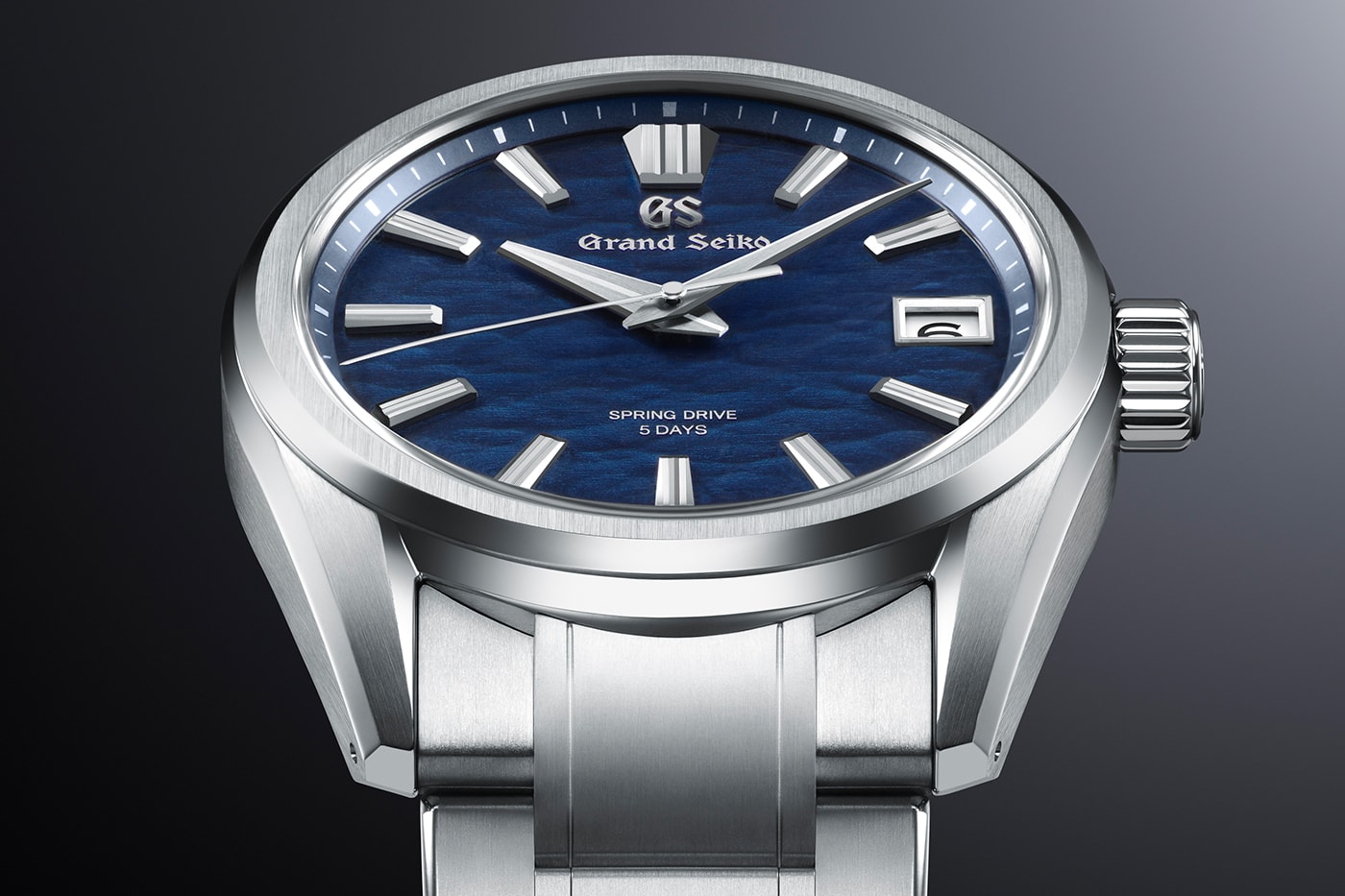 3 of 6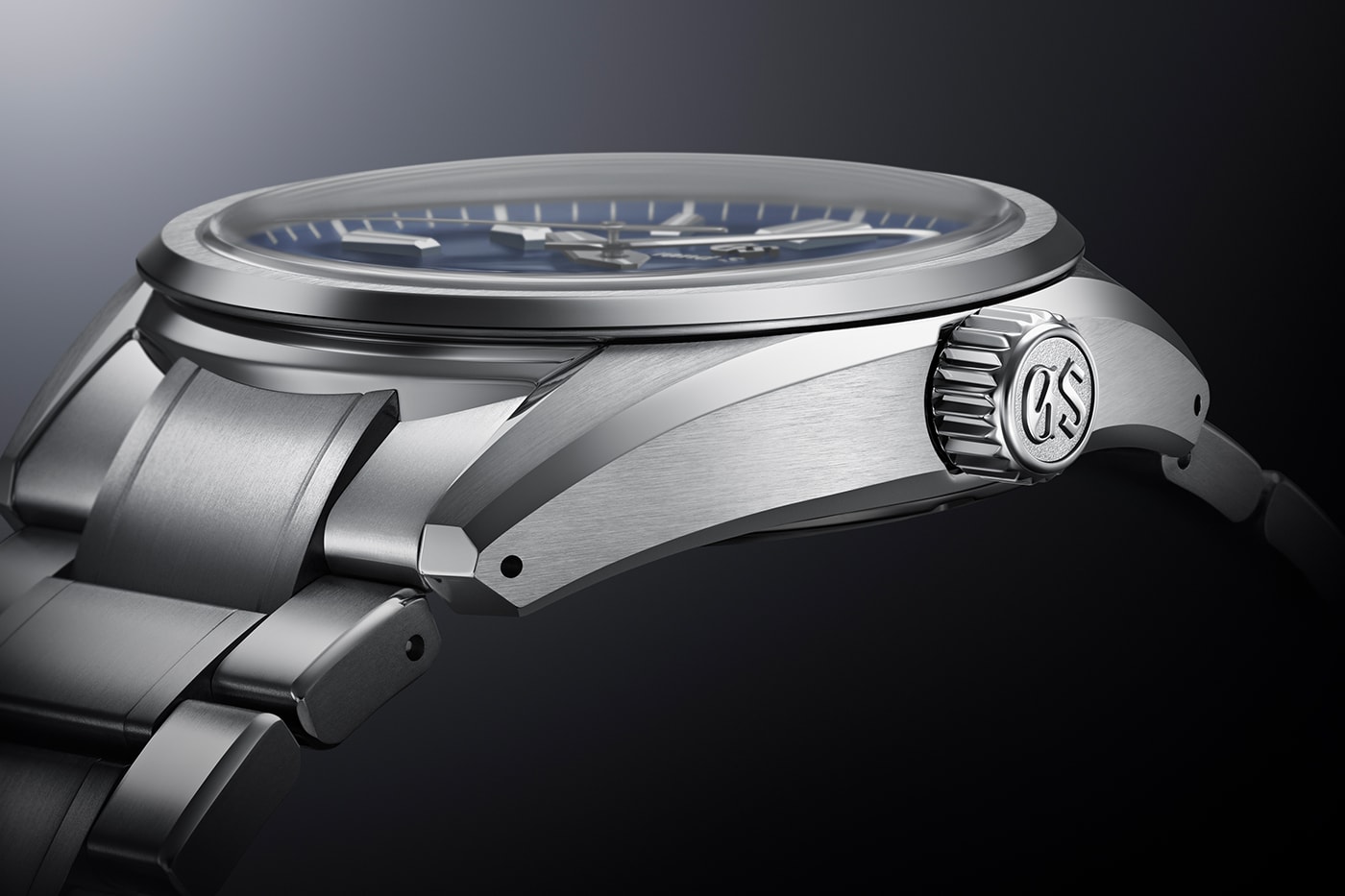 4 of 6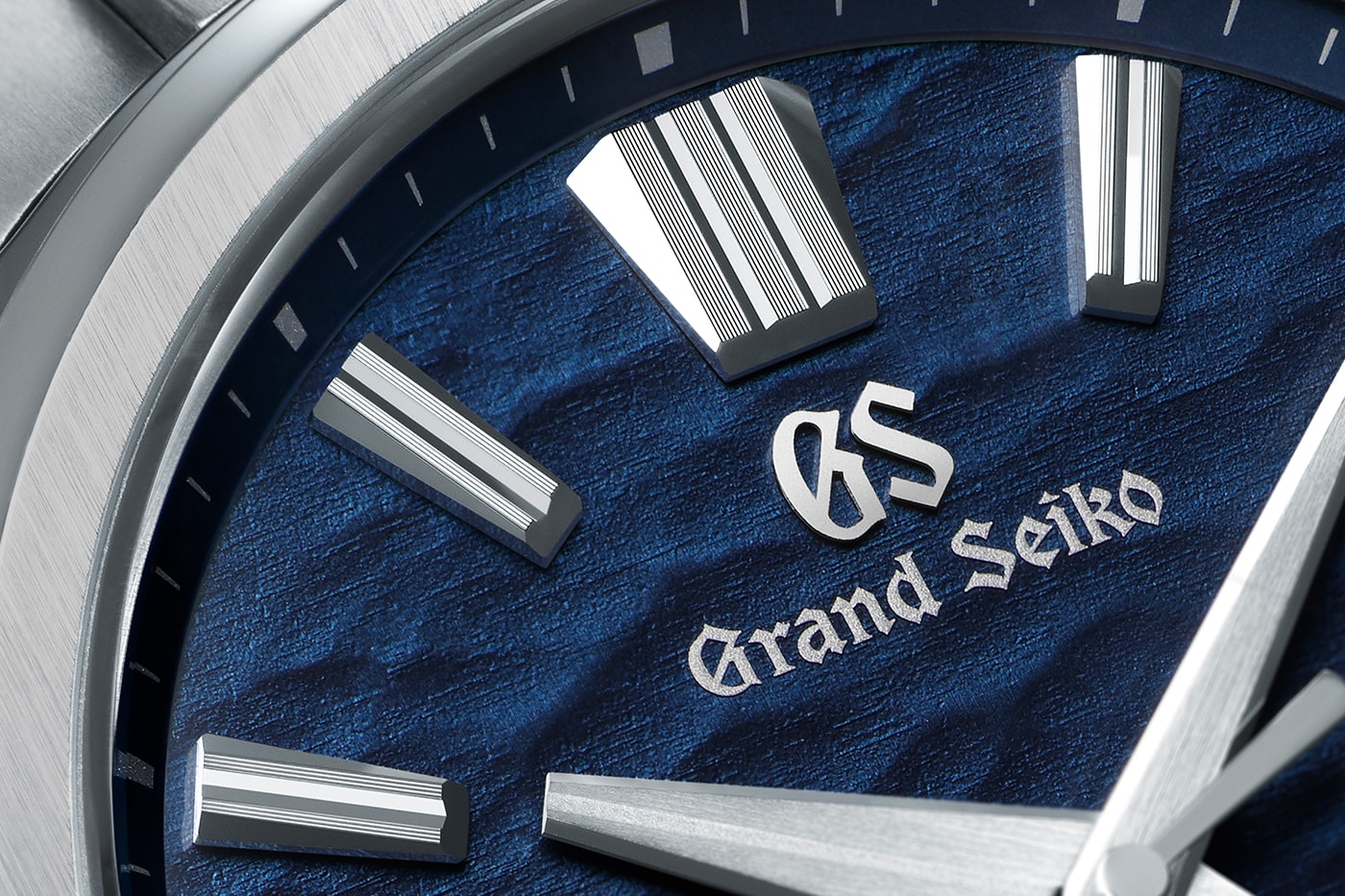 5 of 6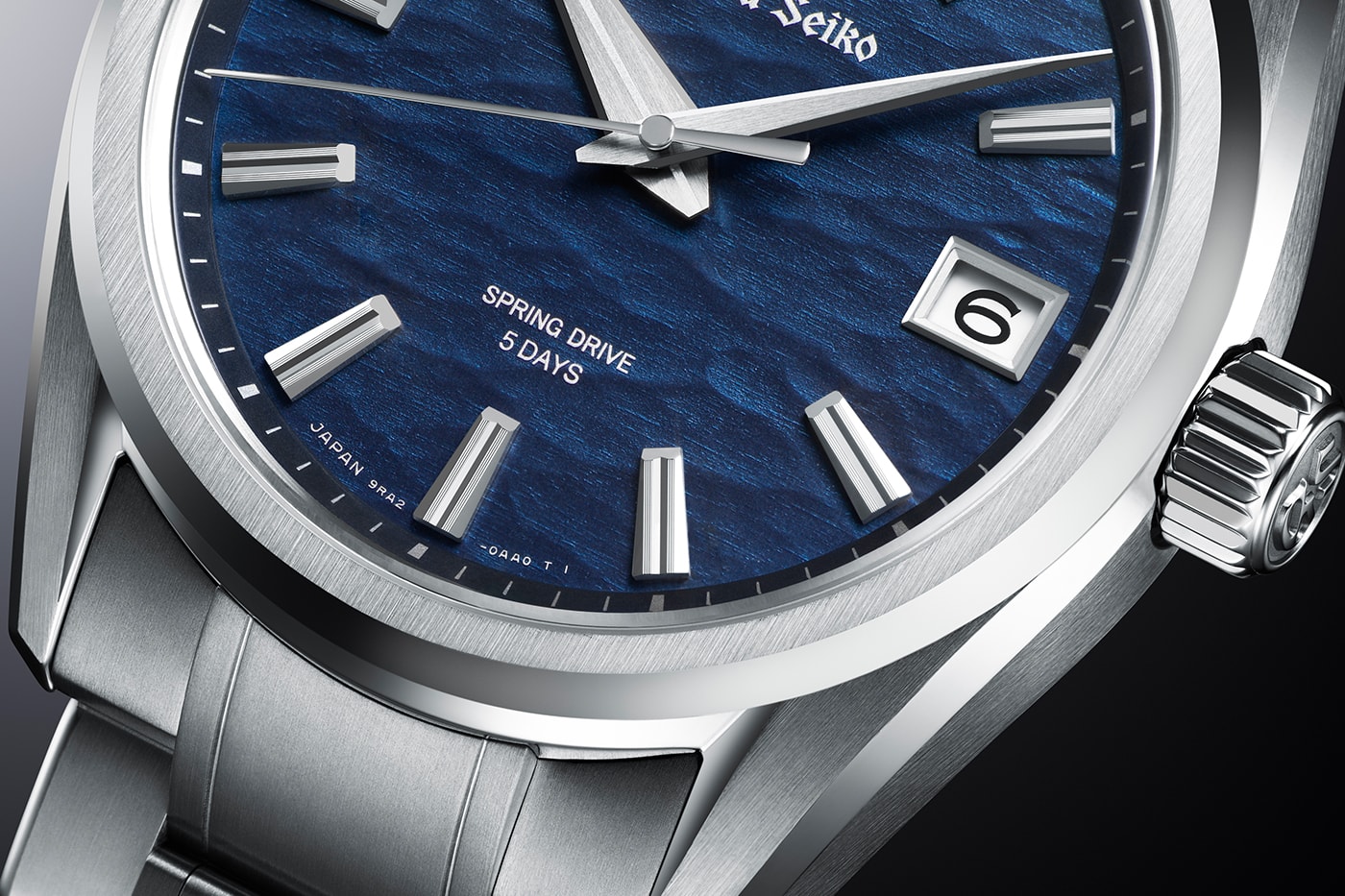 6 of 6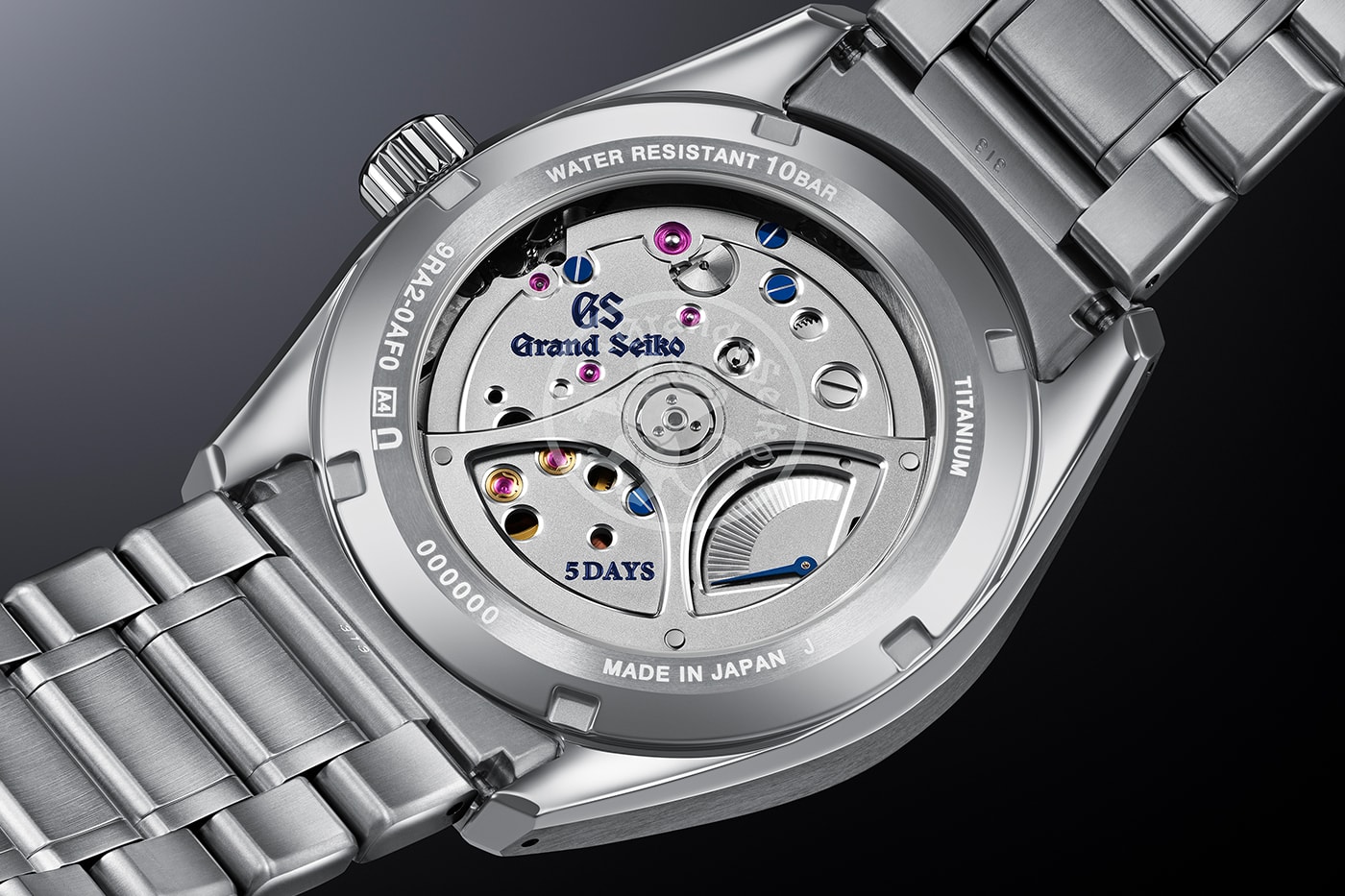 Introduced as an extension of the limited-edition SLGA007 timepiece from 2021, the new "Lake Suwa" brings the iconic dial in a more widely available model. Just like the original, the watch centers around a patterned dial that emulates the gentle waves of Lake Suwa in a calming blue hue. Unlike the preceding reference, which featured gold-toned seconds hand and logos, the same facets are now doused in silver tone for the SLGA019. Powered by the automatic 97RA calibre, this 40mm watch is equipped with 120 hours of running time. Launching July only at Grand Seiko Salons and Boutiques, the new "Lake Suwa" will be priced at around $10,400 USD.
5 Day Diver's 200m "Ushio" SLGA023
1 of 6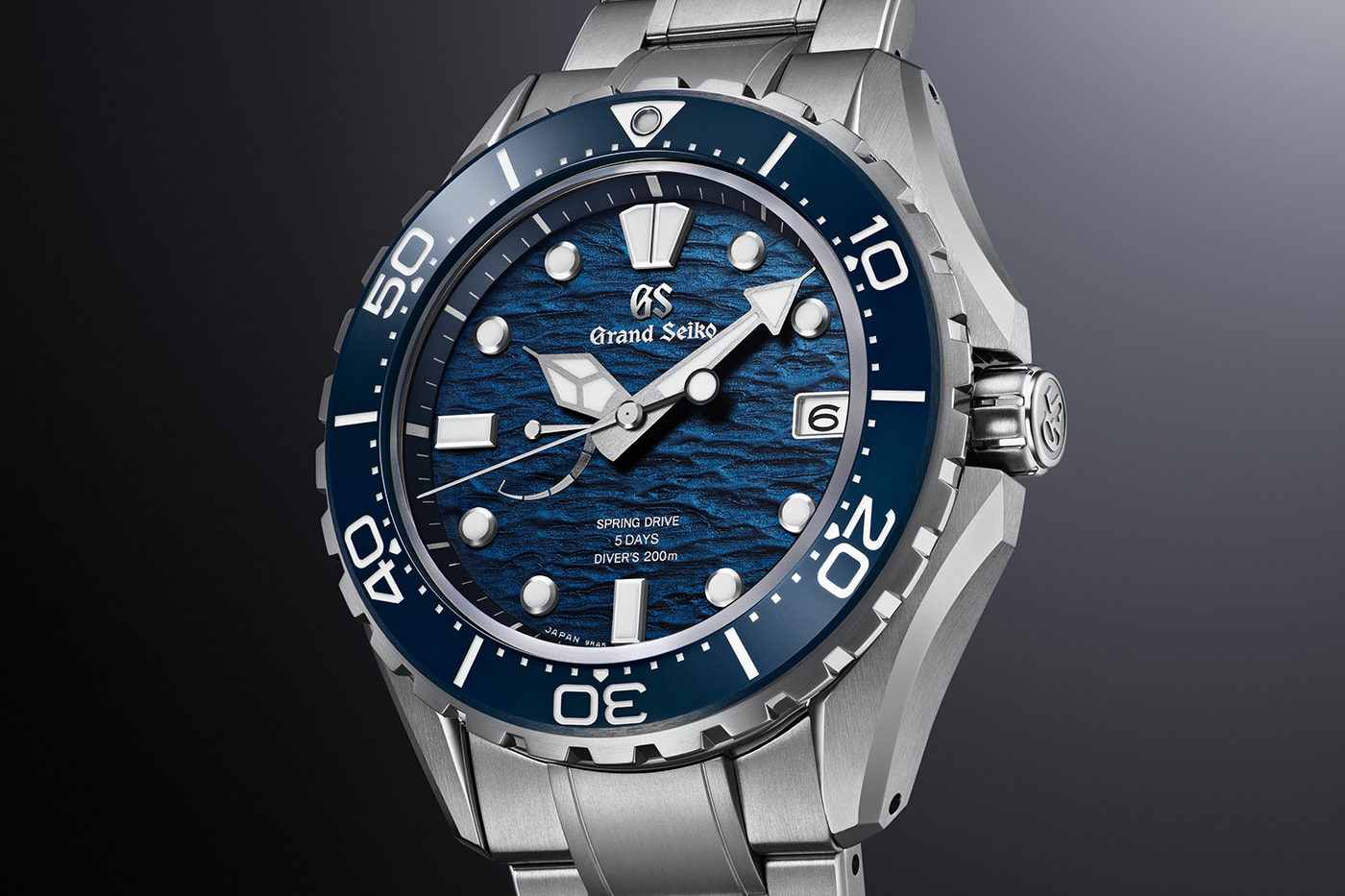 2 of 6
3 of 6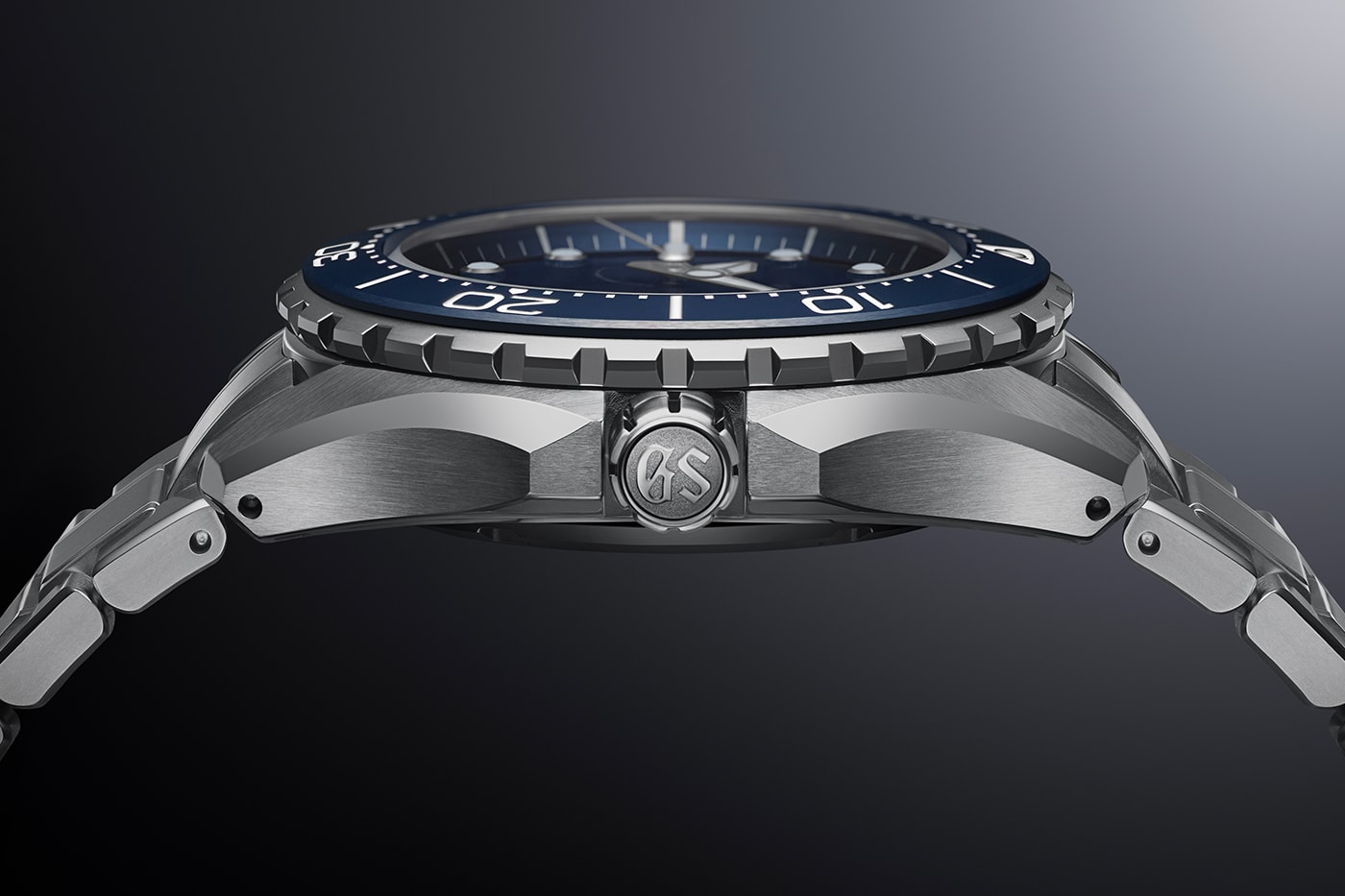 4 of 6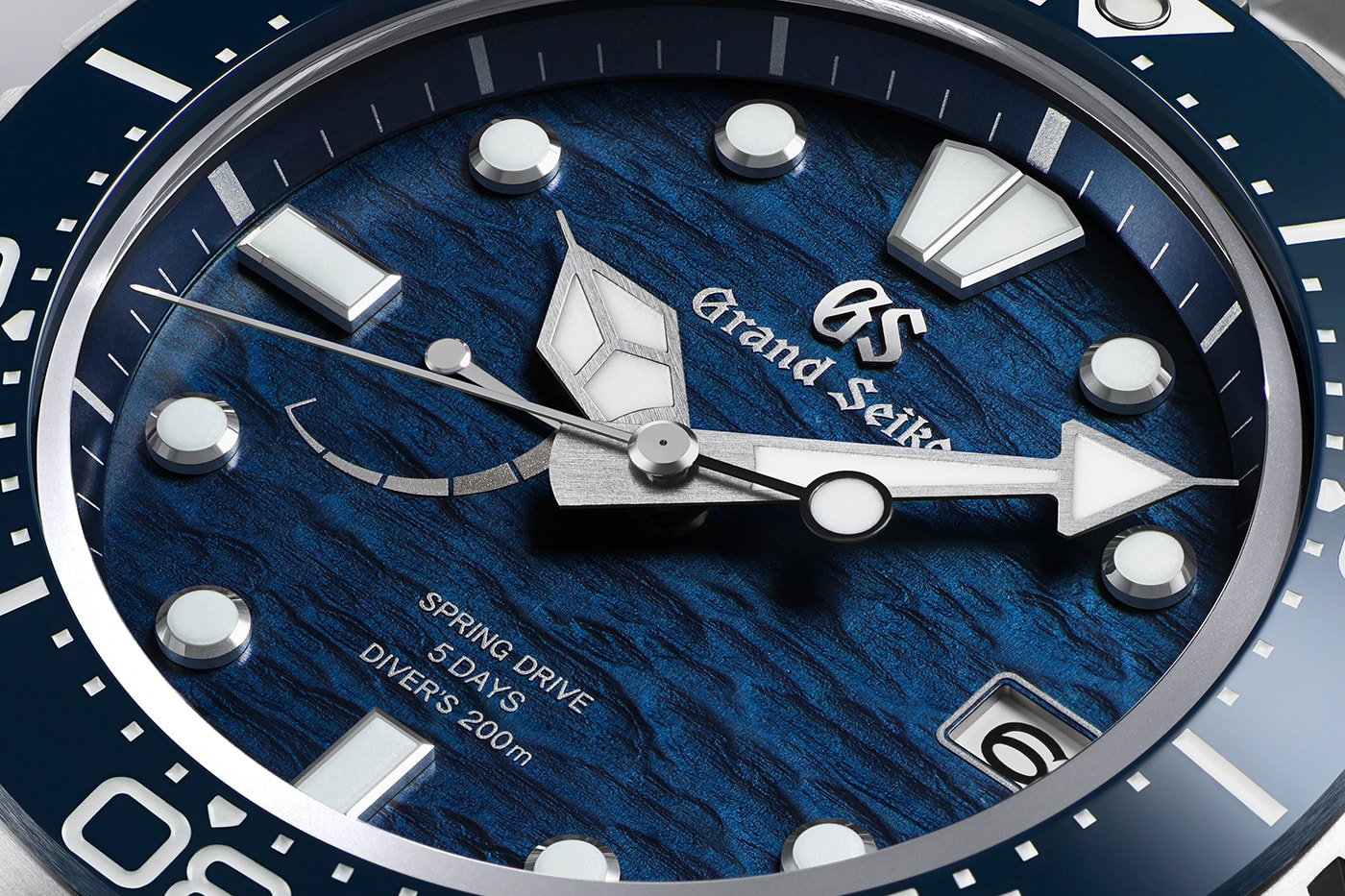 5 of 6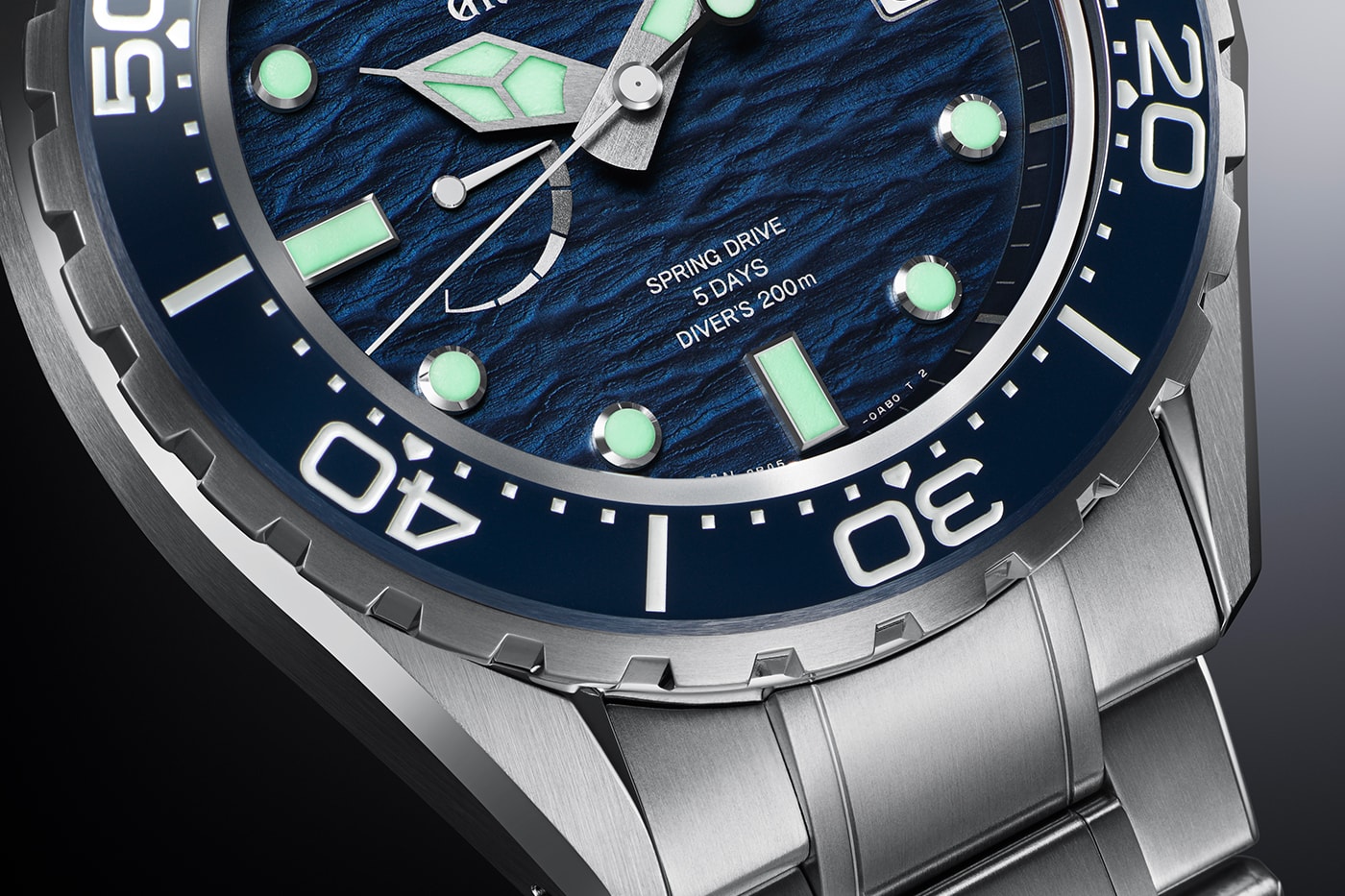 6 of 6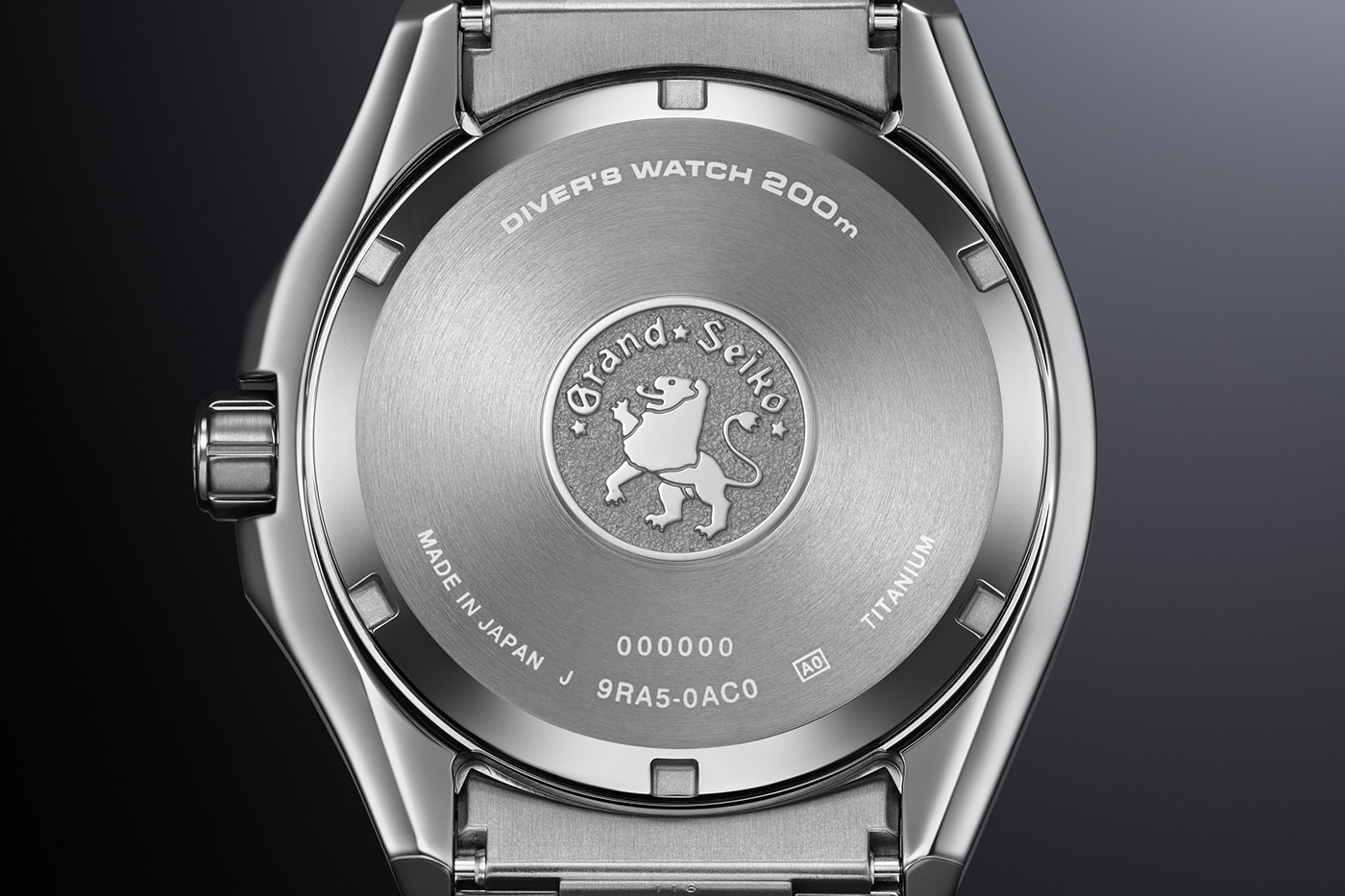 At Watches & Wonders Geneva last year, Grand Seiko premiered three Spring Drive sports timepieces that put emphasis on wearability and comfort, with improved legibility. From that drop, a 200m Spring Driver marks the Maison's debut of implementing the 5-day-power-reserve 9RA5 calibre for a regular production diver's watch. As a continuation, the new "Ushio" SLGA023 is also configured with the same automatic movement. Attired in a 43.8mm high-intensity titanium case with a blue ceramic bezel, the dial is meticulously engraved to evoke a tide-like effect that corresponds to its Japanese name. The watch is scheduled to release at the brand's boutiques and select retailers in August with a price of $11,600 USD.
Tentagraph SLGC001
1 of 6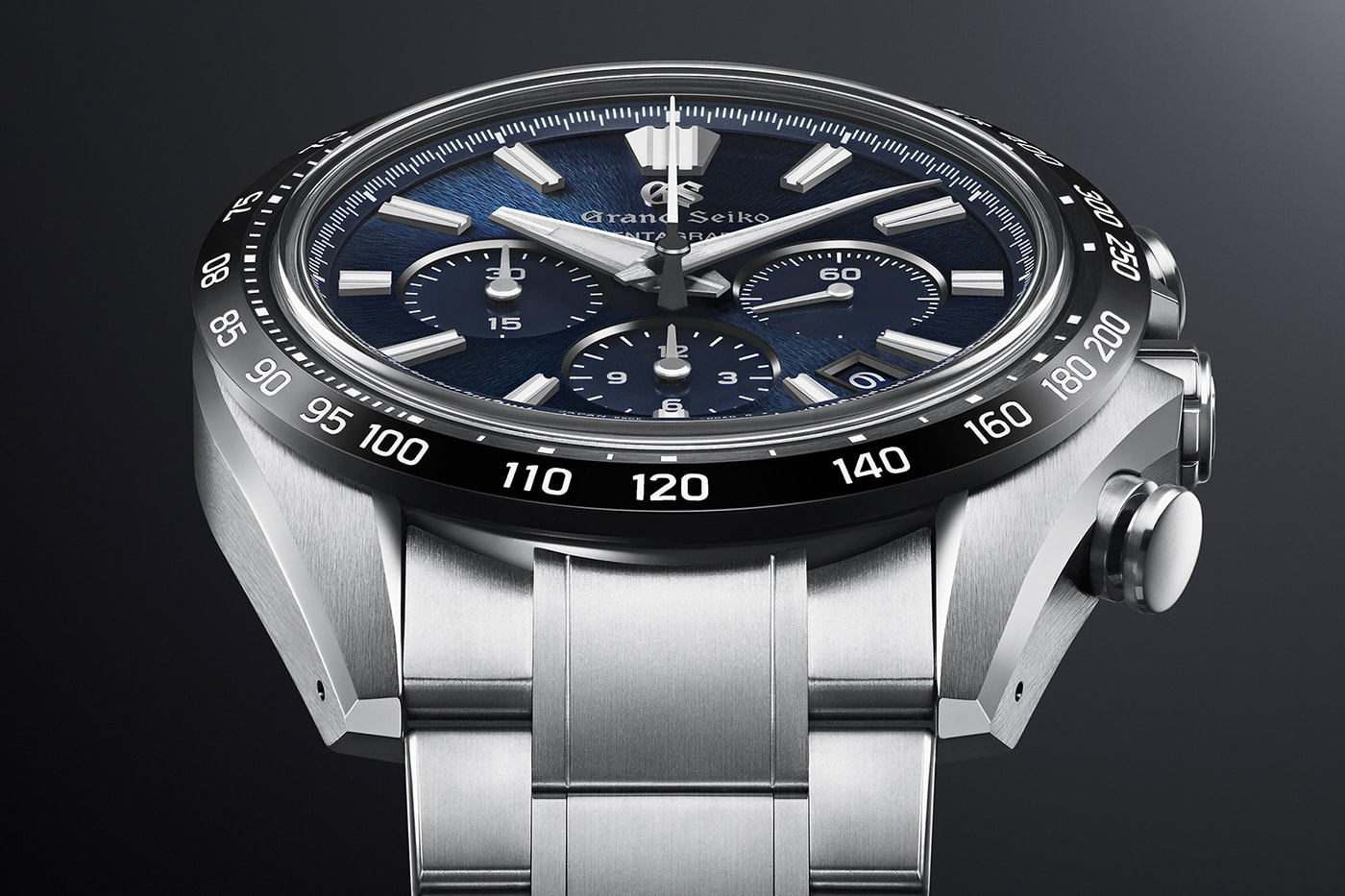 2 of 6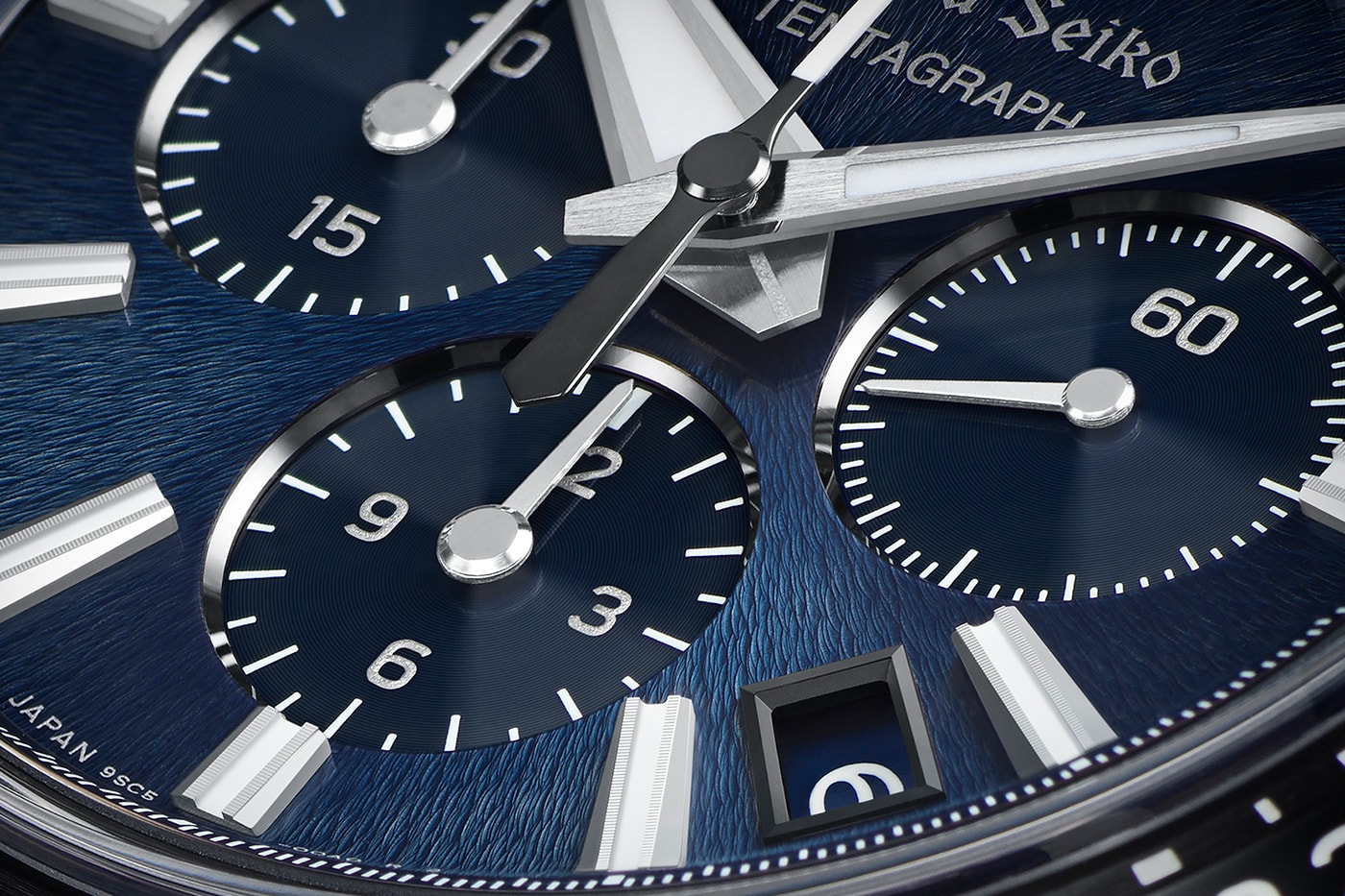 3 of 6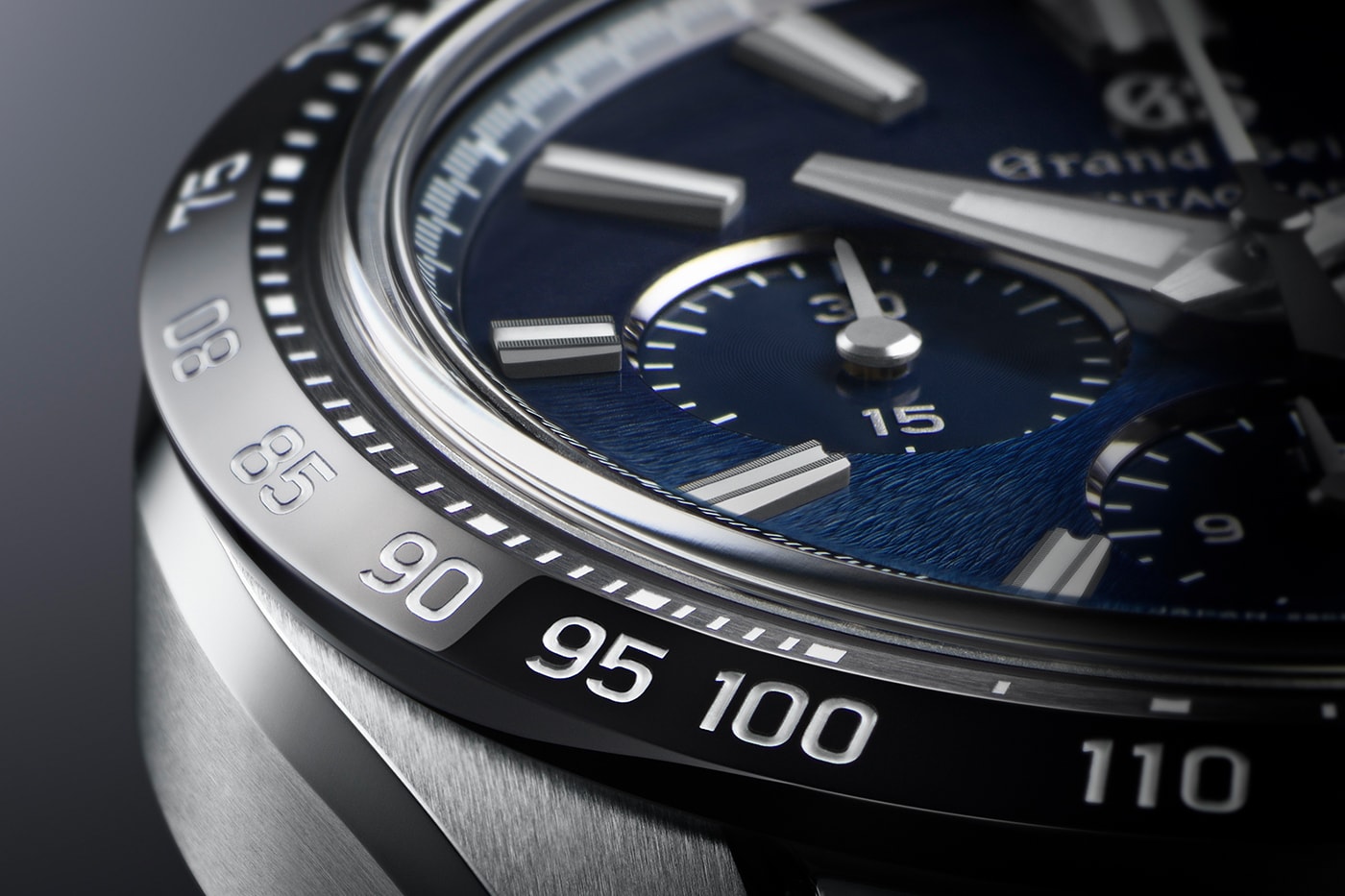 4 of 6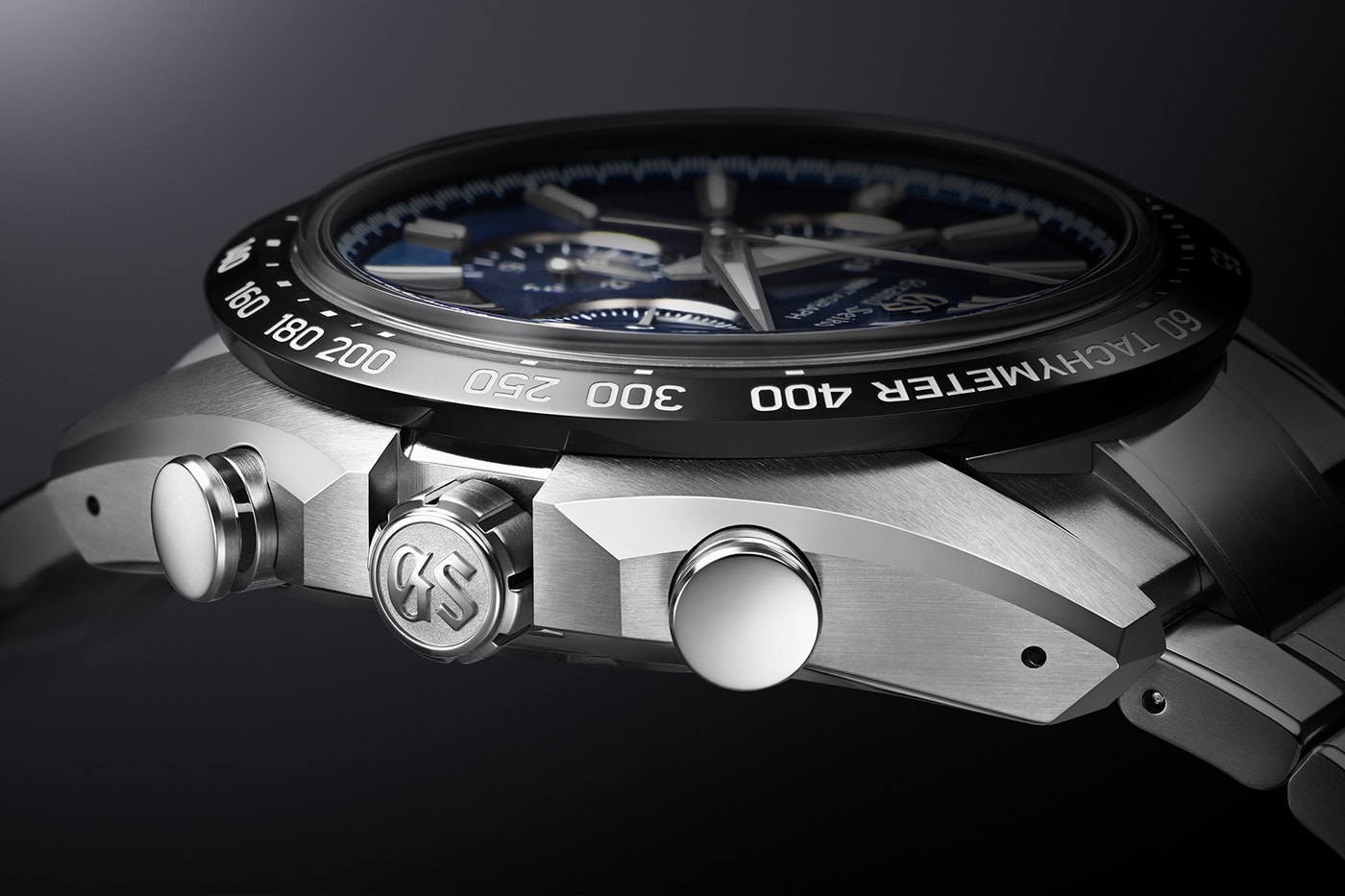 5 of 6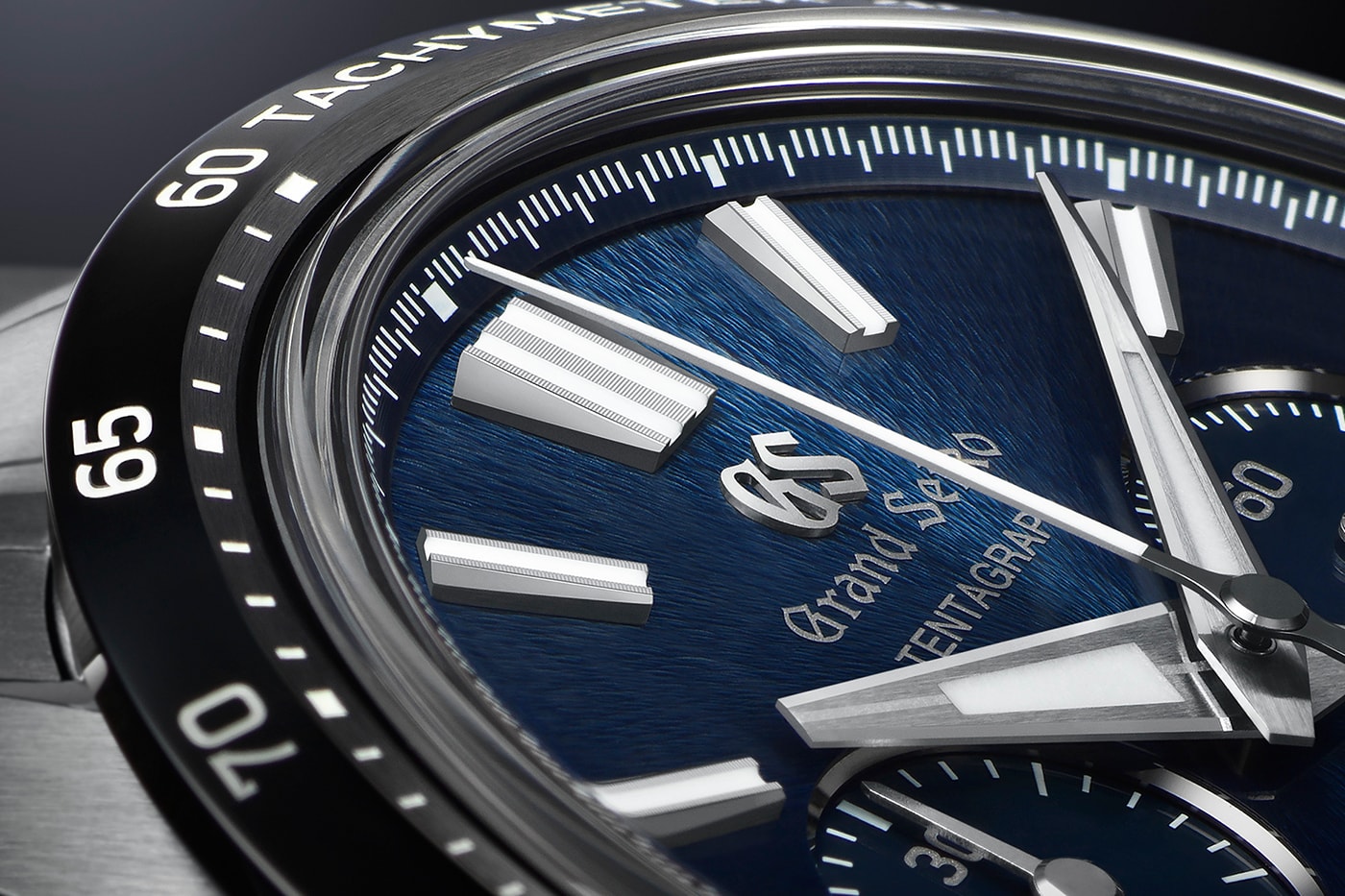 6 of 6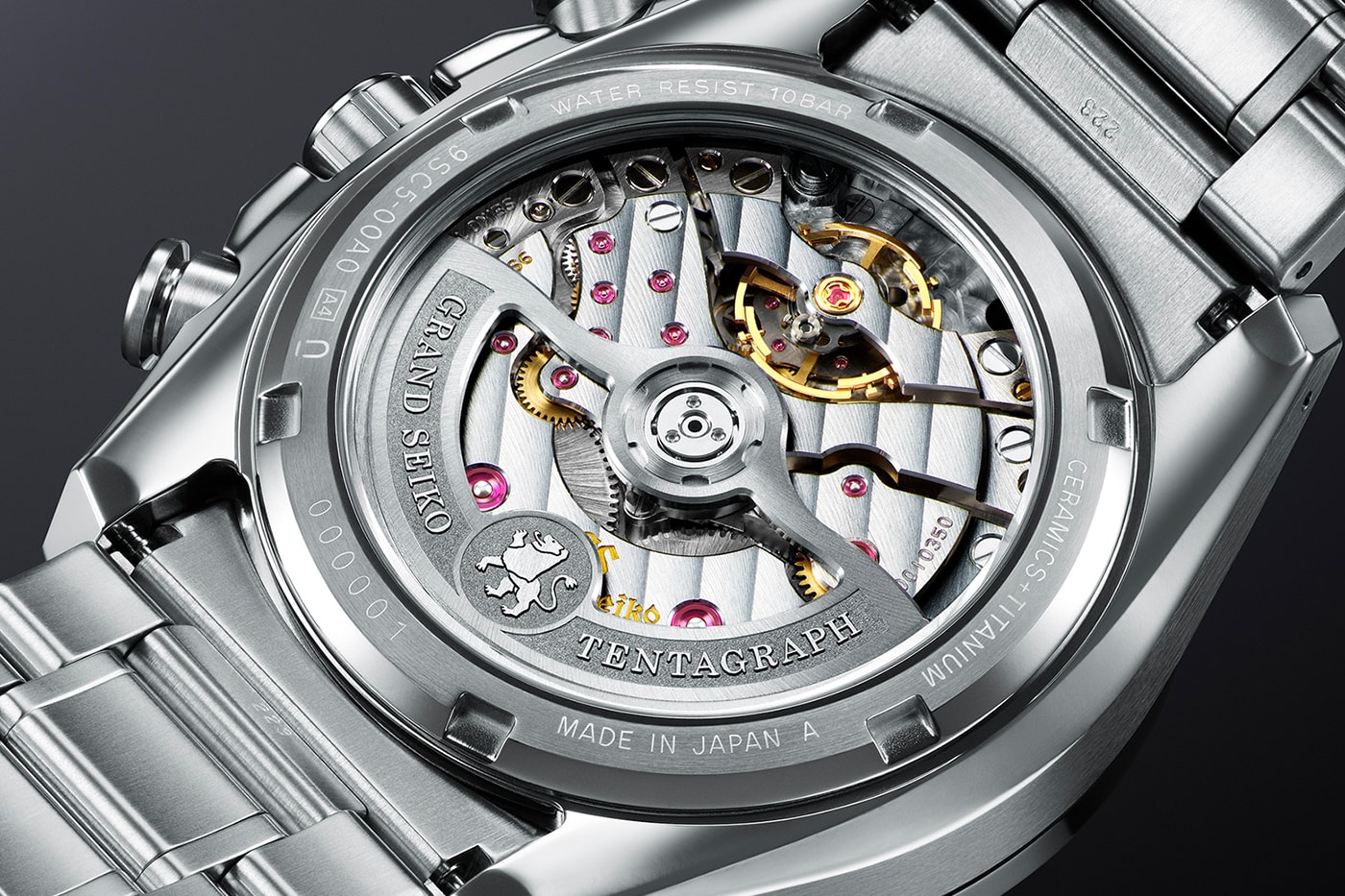 Marking a new milestone for the Maison, the Tentagraph SLGC001 is the first chronograph to join the Evolution 9 Collection. Its 43.2mm sized case is built with high-intensity titanium that is more robust and lightweight than stainless steel. A durable ceramic bezel is also implemented to protect the watch from scratches, while also framing the Mt. Iwate-inspired patterned dial. Integrated inside this timepiece is the revolutionary high-beat 9SA5 calibre, which beats ten times every second, which is an astounding rate of 36,000 vibrations per hour. Retailing for $13,700, the Tentagraph SLGC001 will officially be sole alongside the rest of the Evolution 9 Collection coming June.
Women's Elegance Collection
1 of 14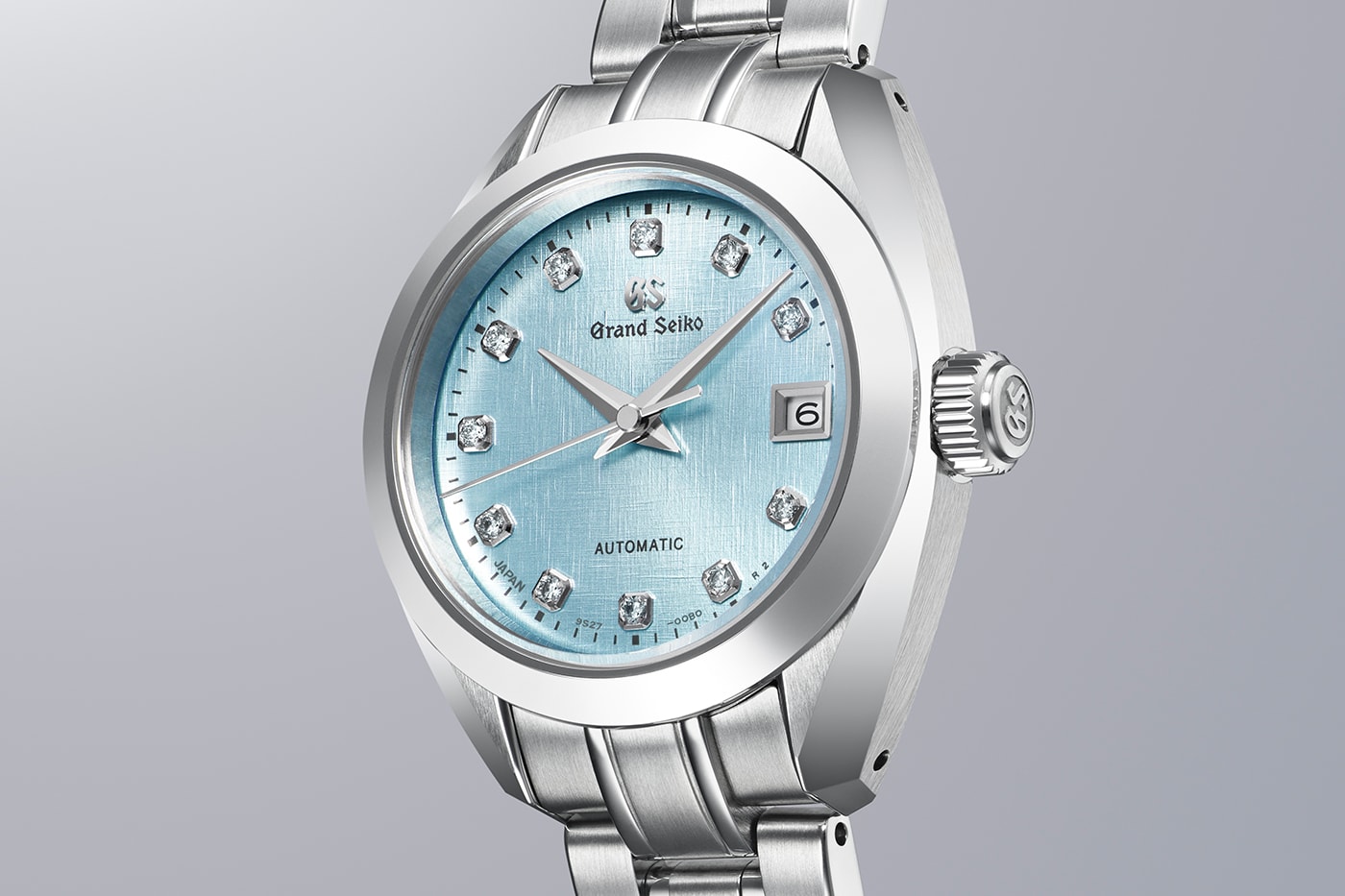 2 of 14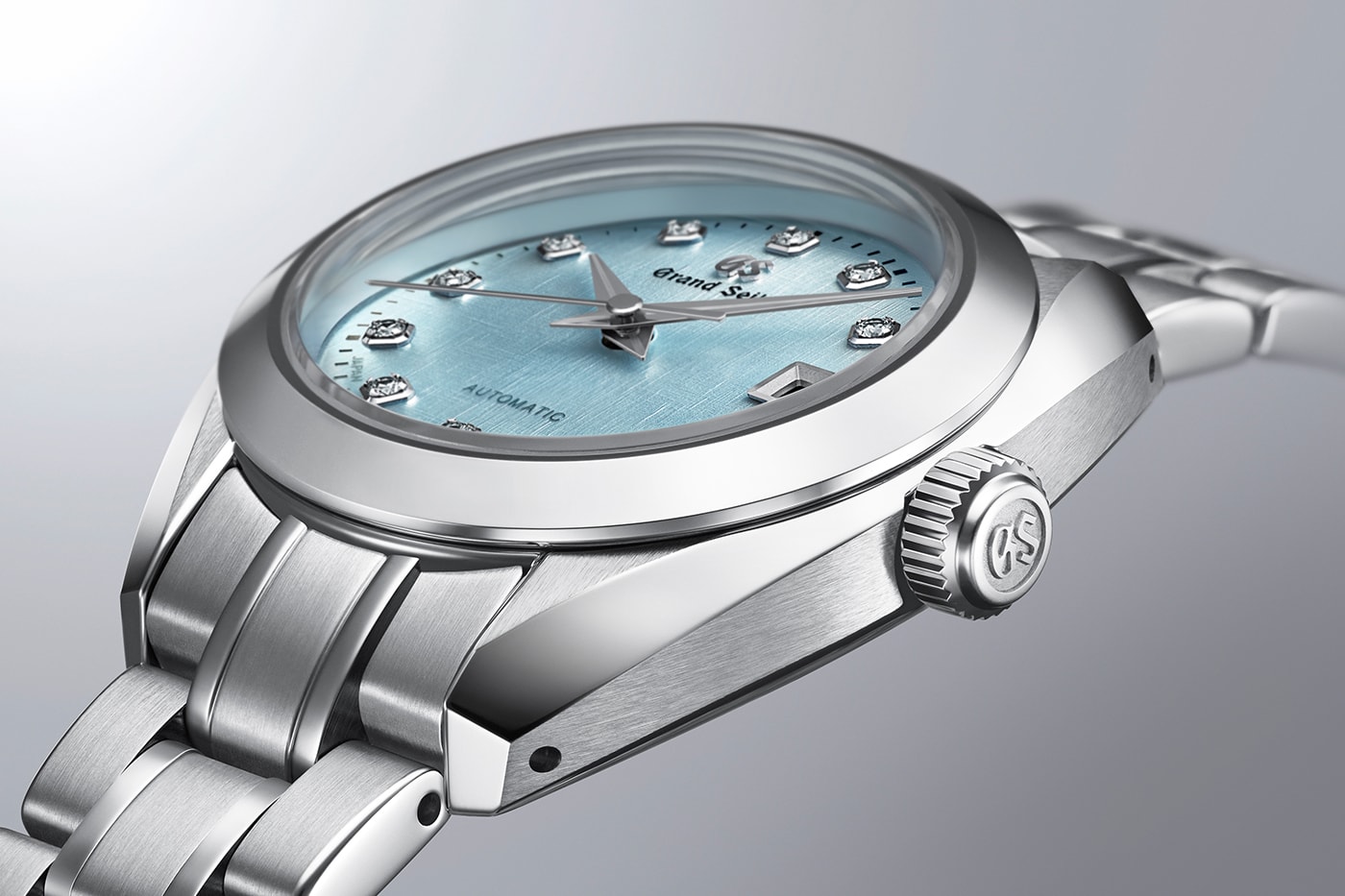 3 of 14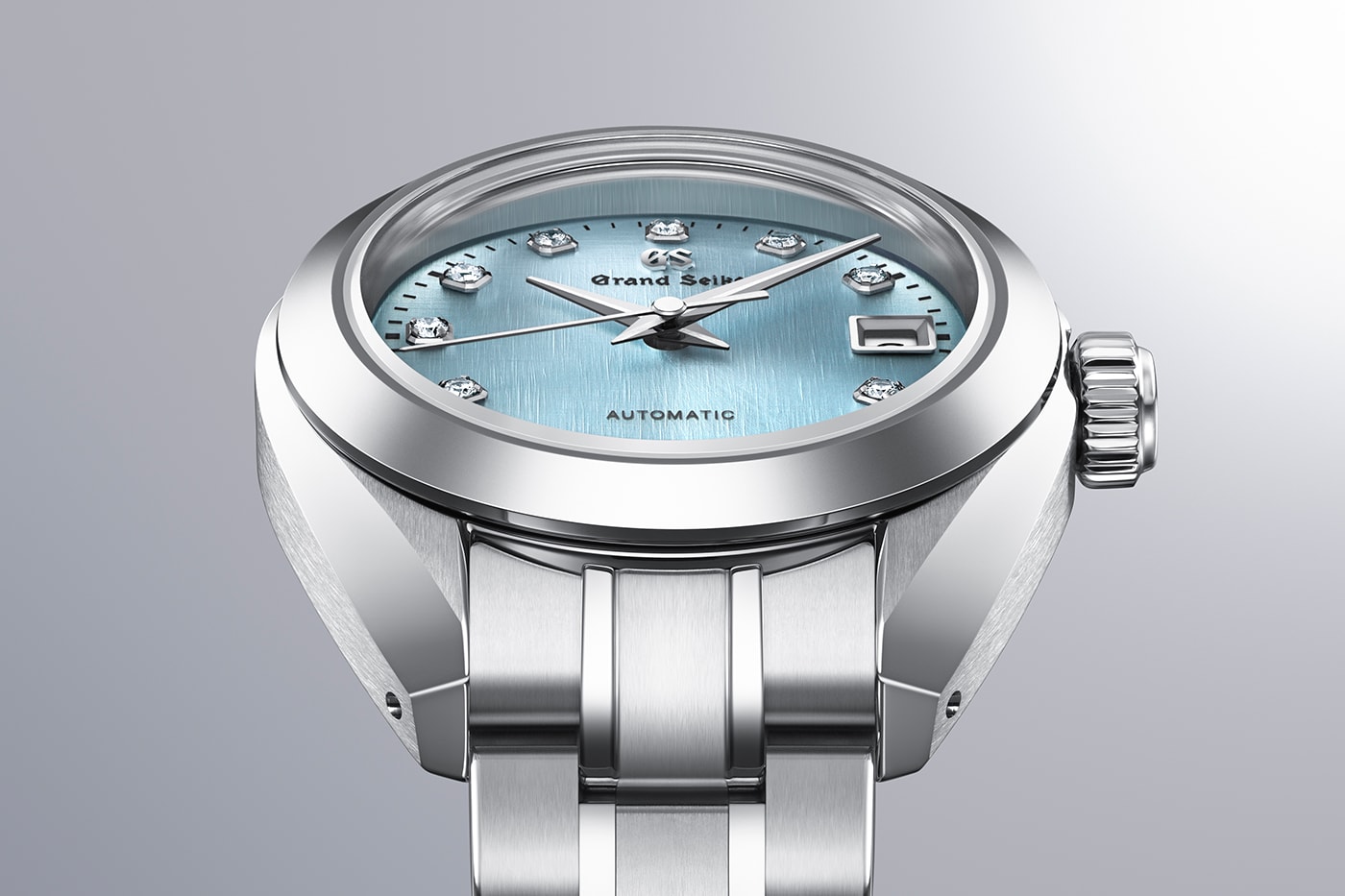 4 of 14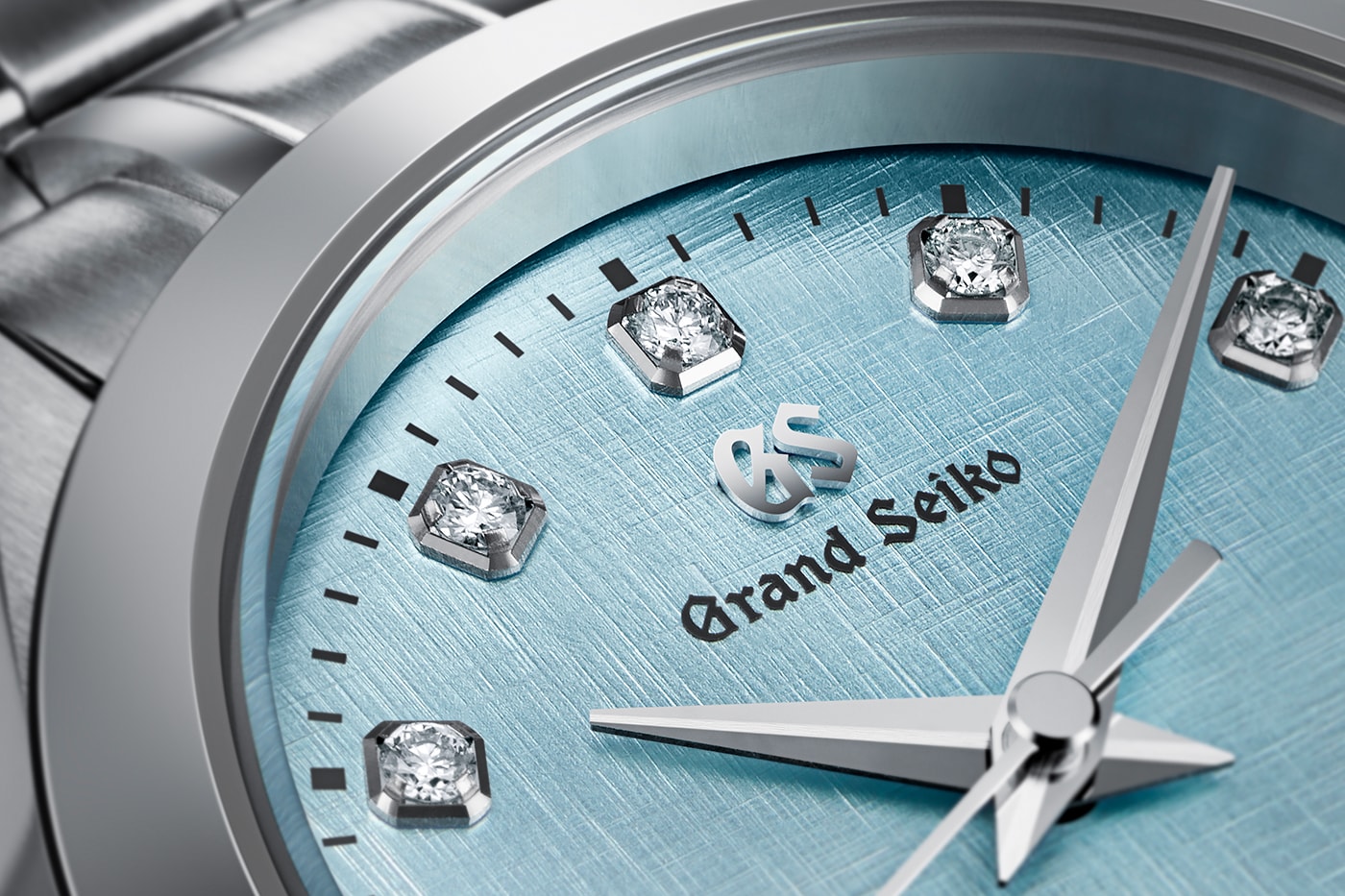 5 of 14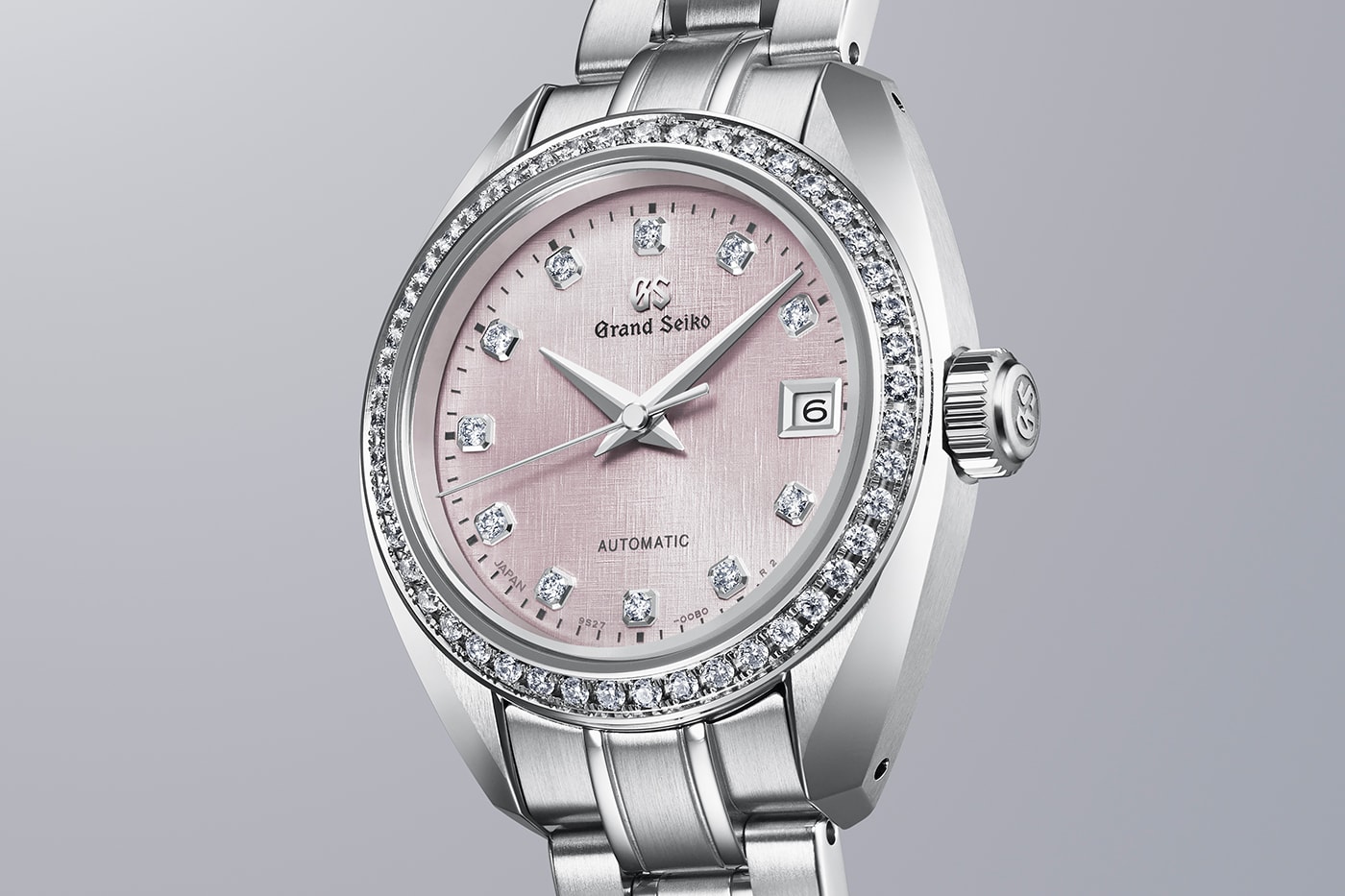 6 of 14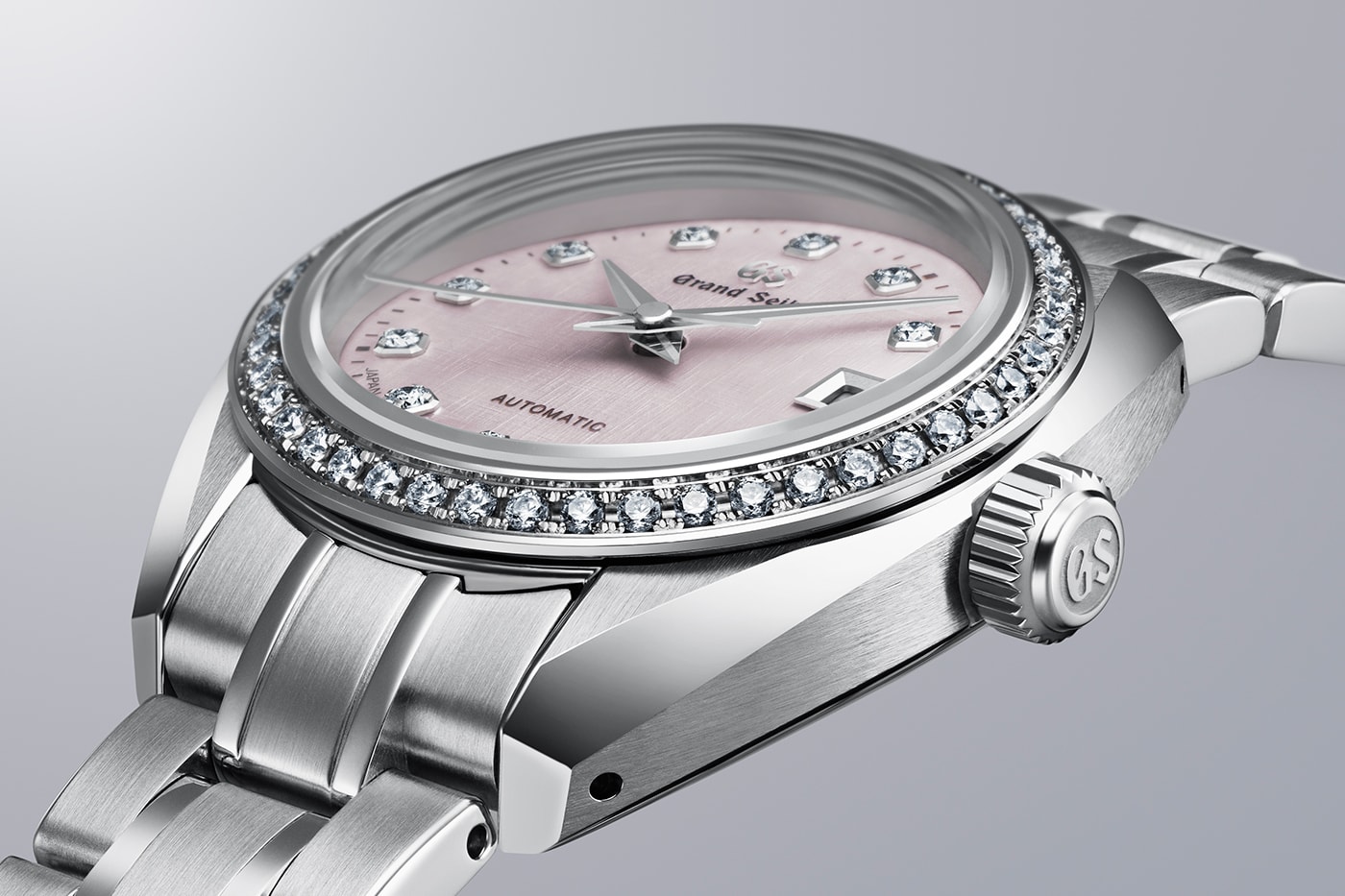 7 of 14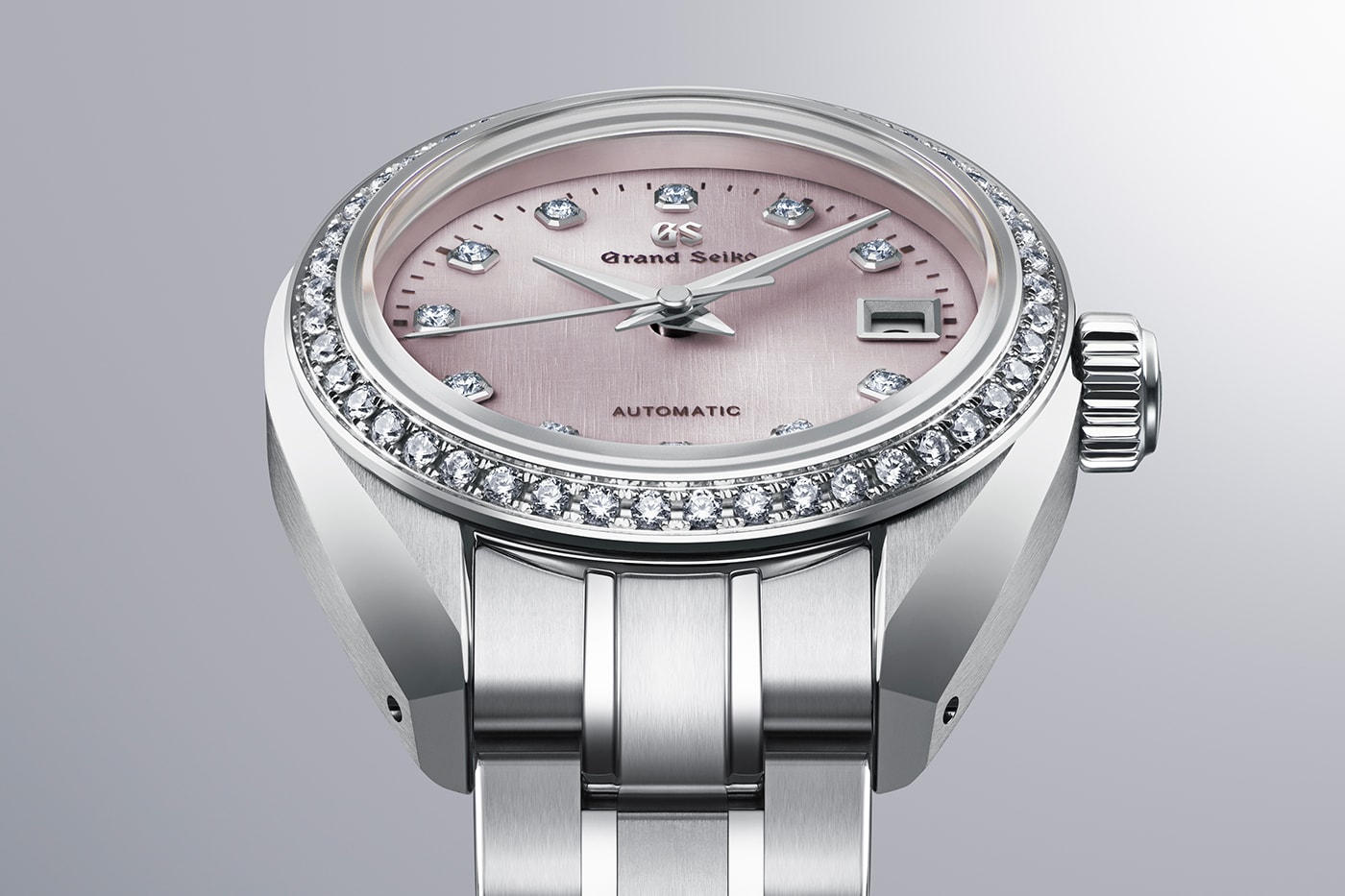 8 of 14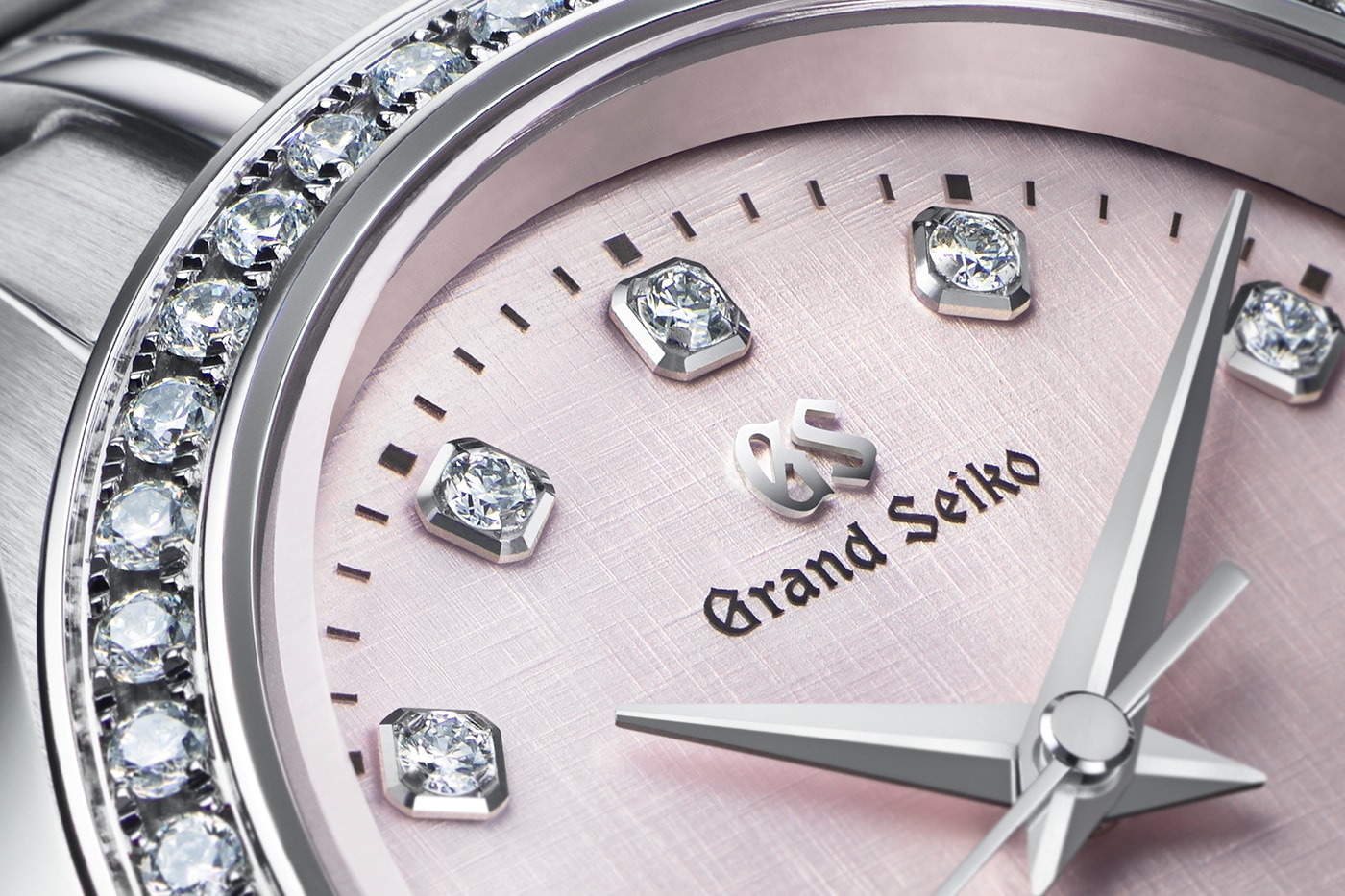 9 of 14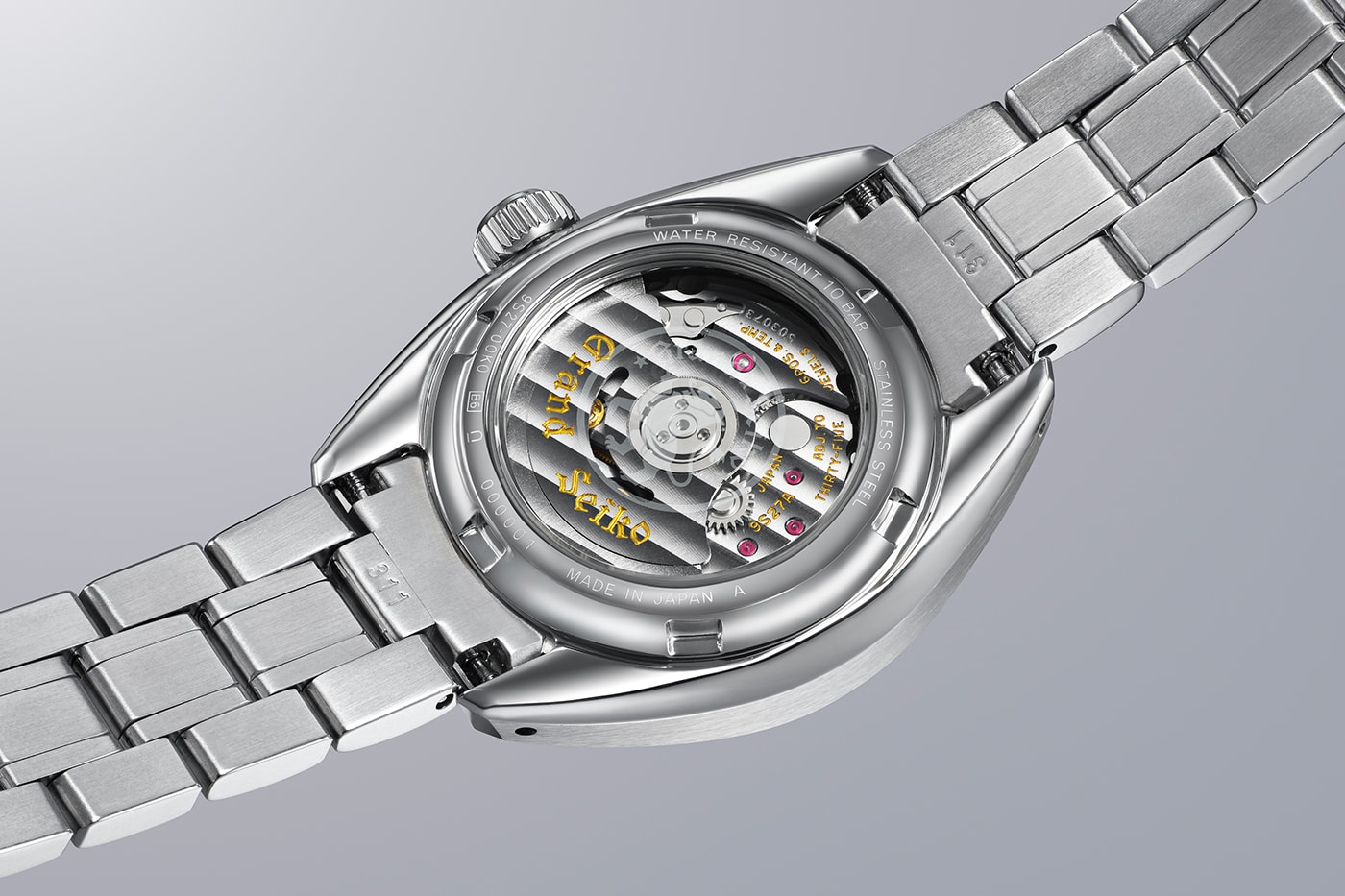 10 of 14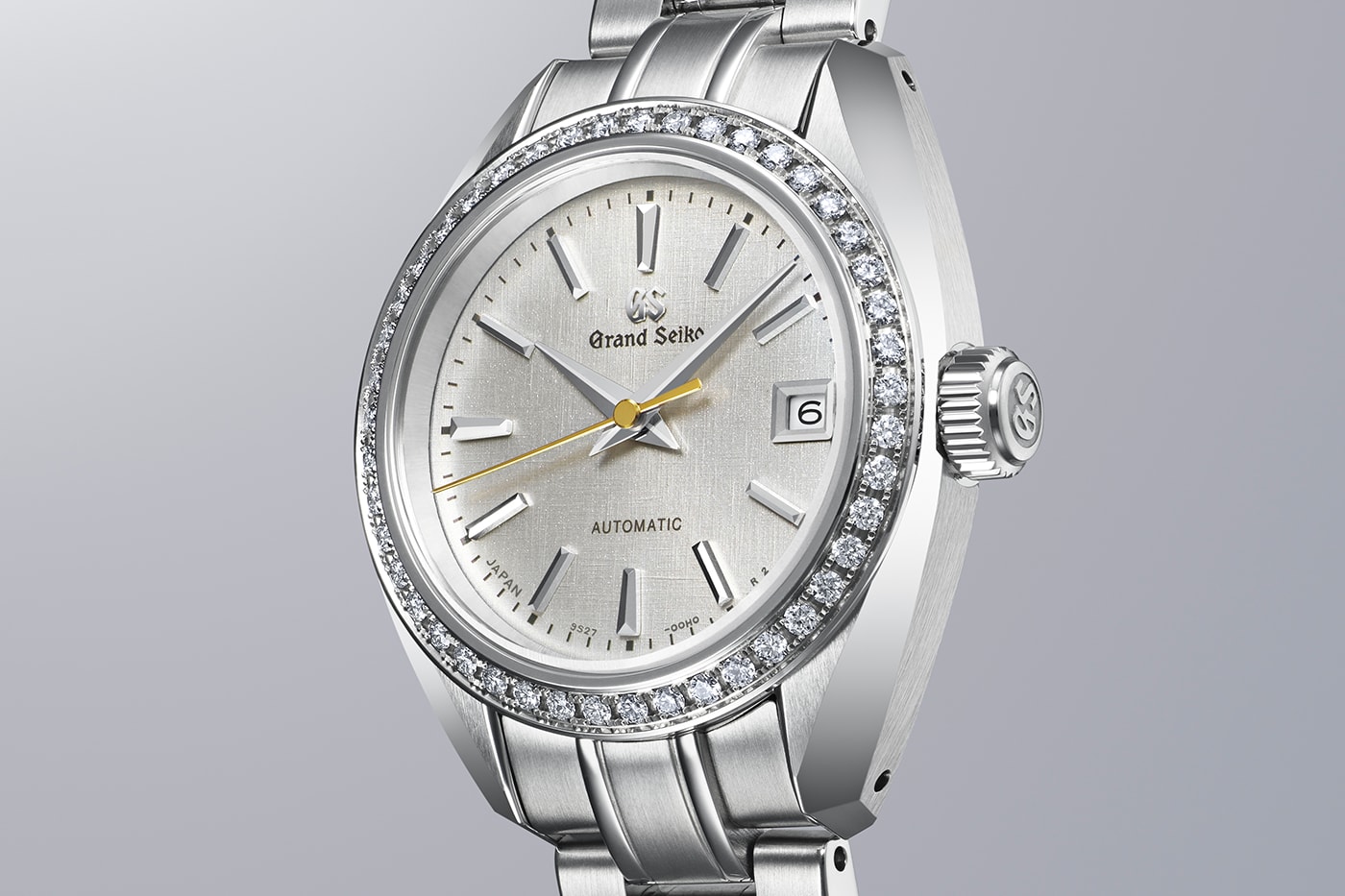 11 of 14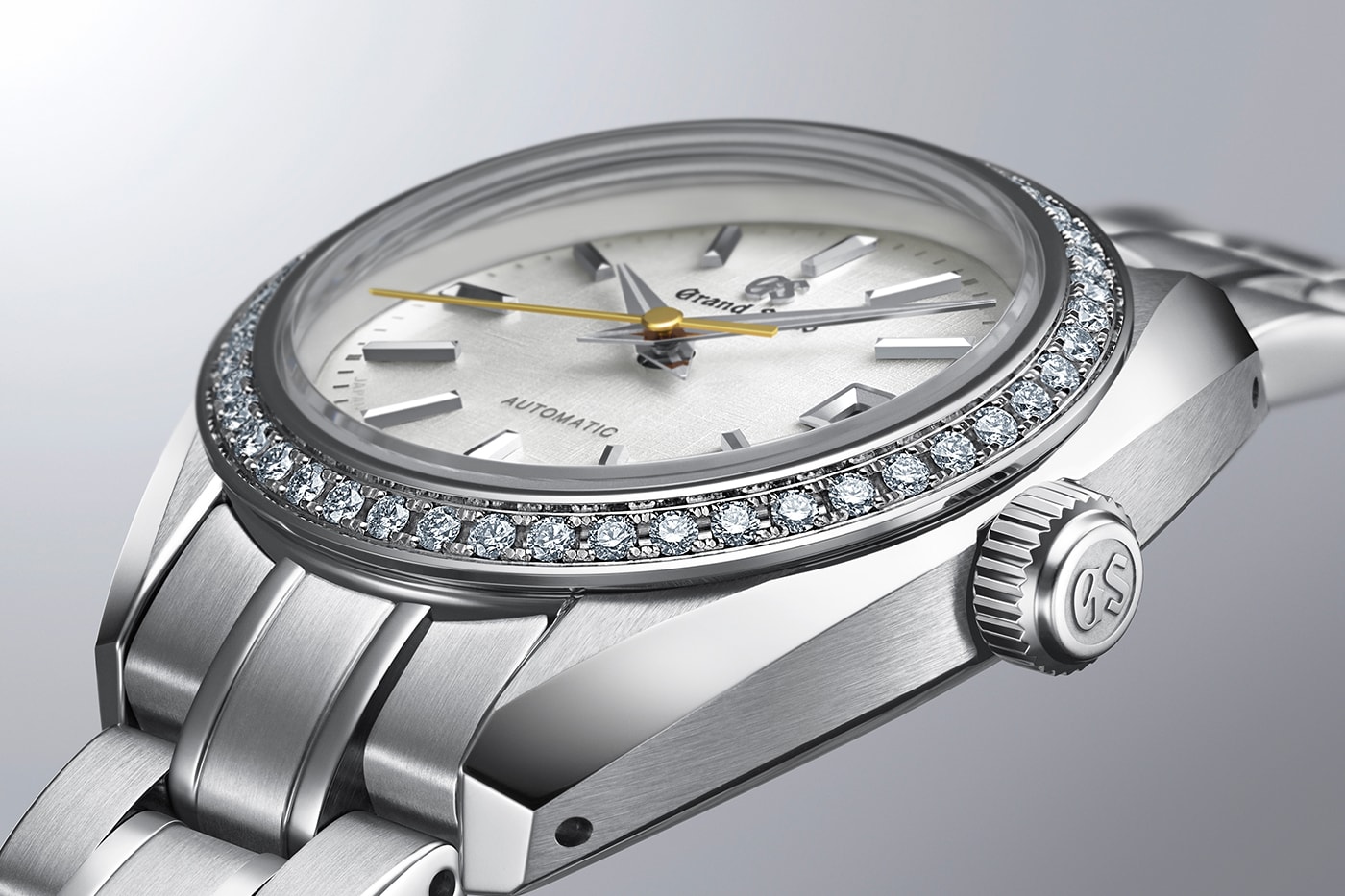 12 of 14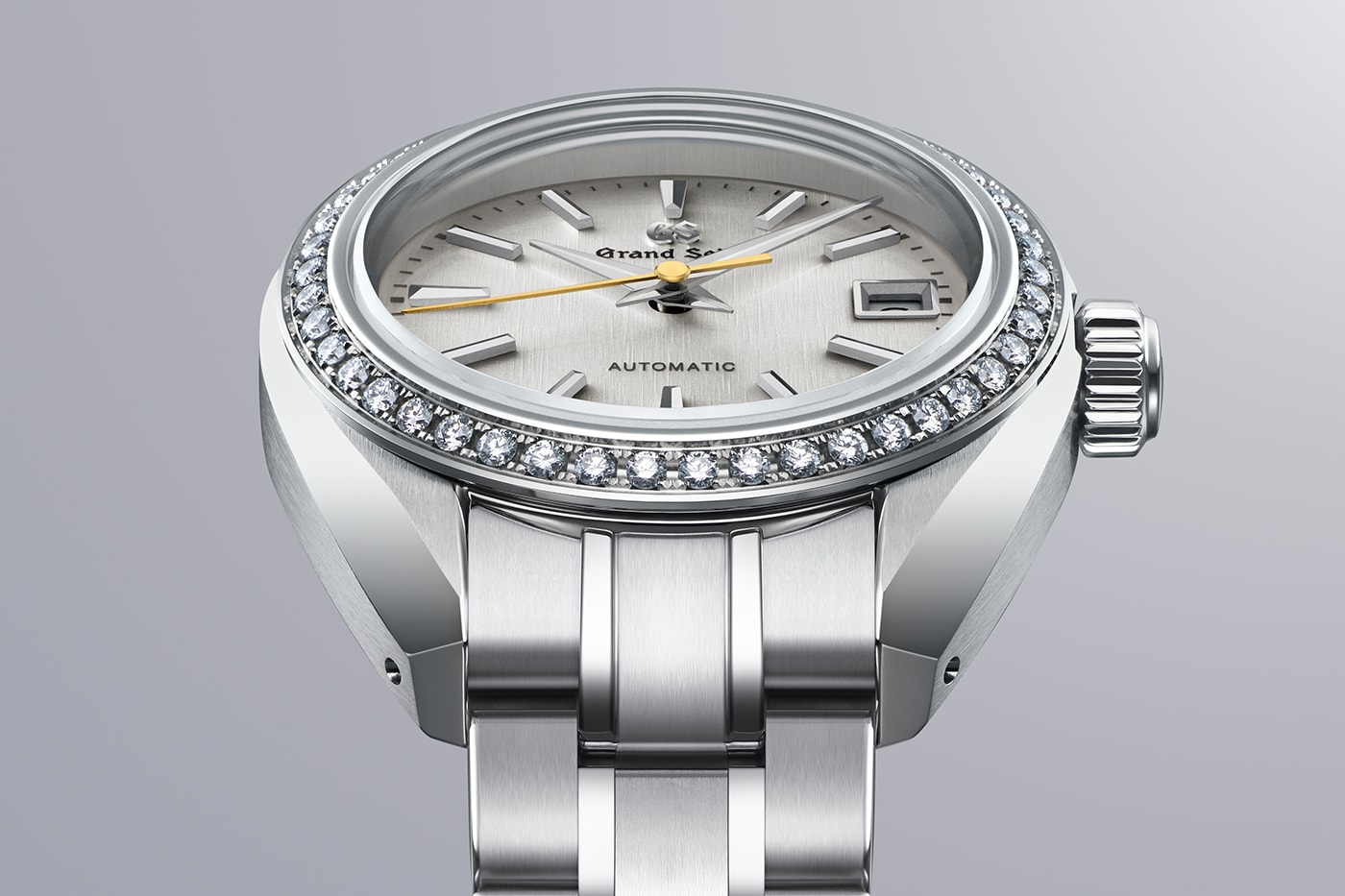 13 of 14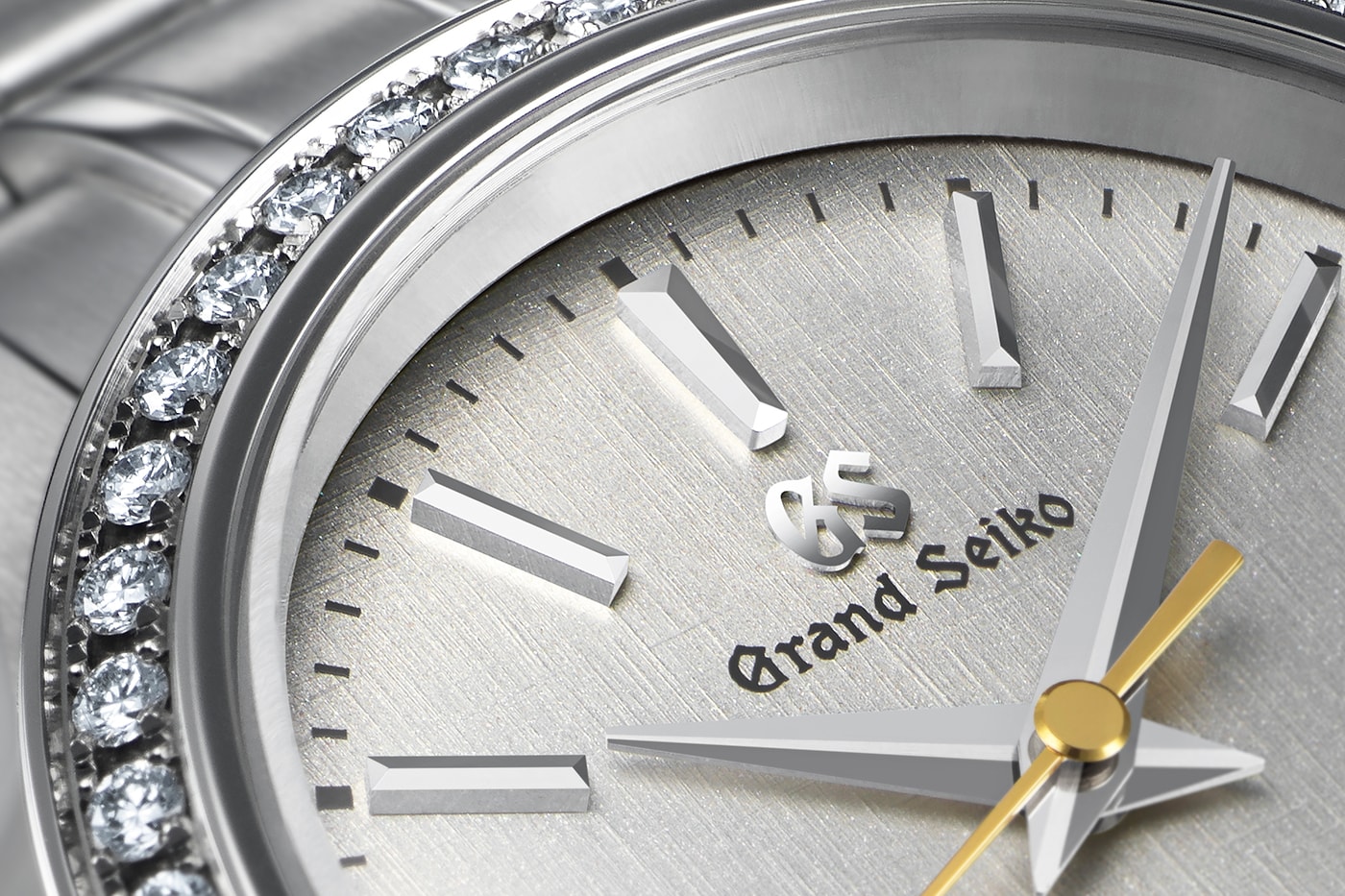 14 of 14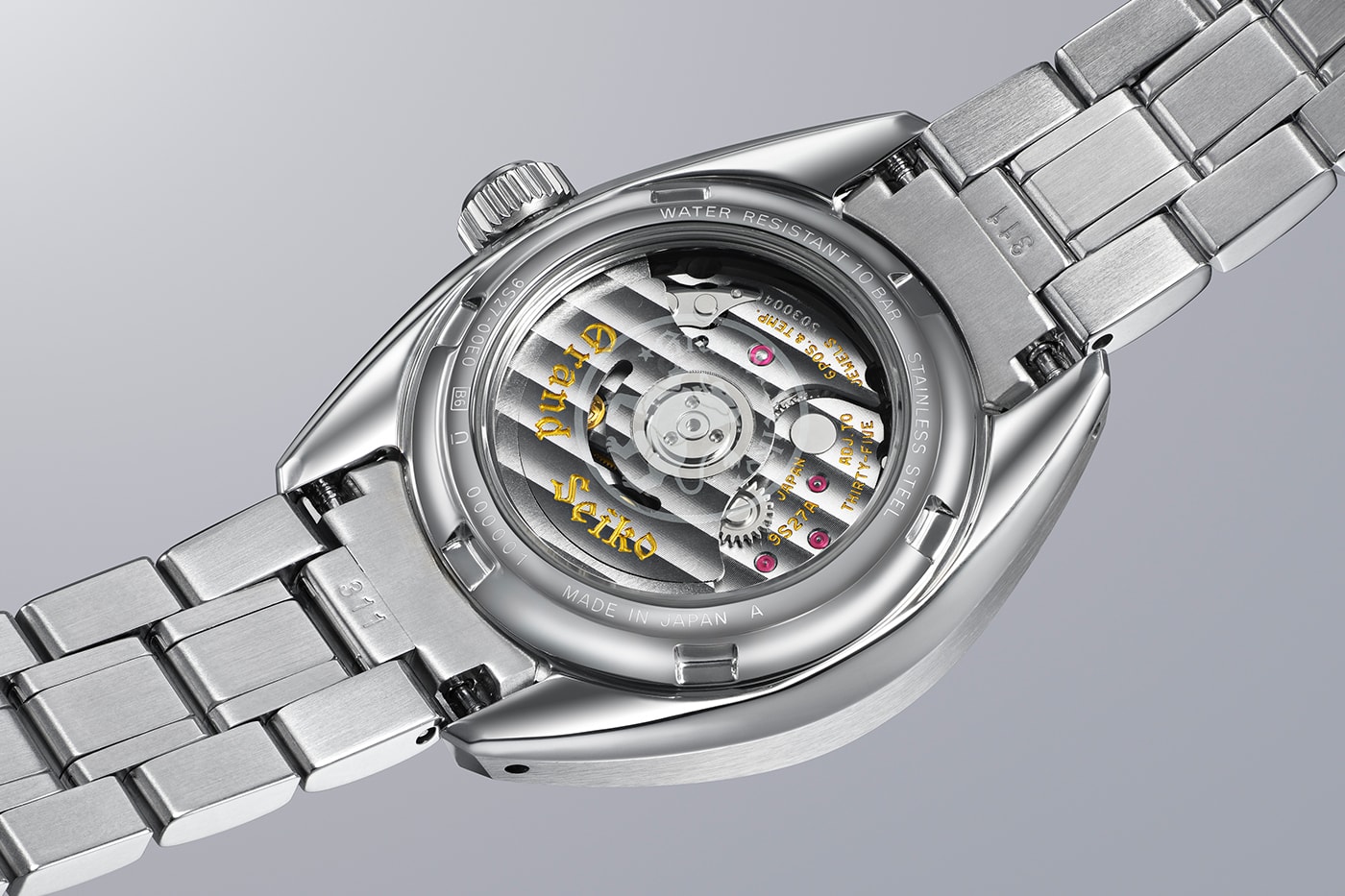 Grand Seiko is expanding its range of women's wristwatches with three new stainless-steel references, going by STGK019, STGK021, and STGK023. Elegant yet compact, the new pieces measure just 27.8mm in diameter, and 11.2mm in thickness for a true slim fit. Retailing for $9,500 USD, the STGK019 features a soft pink dial, accented with a diamond-set bezel and indices. Similarly, the STGK021, priced at $9,000 USD, is also fitted with a diamond-set bezel, but takes on a pearlescent white dial, and is accompanied by silver-tone applied hour markers. The STGK023, which comes at a lower price point of $5,700 USD, stars a smooth steel bezel that allows the diamond indexes and "mizu-hanada" blue-hued dial to shine. All three models are scheduled for launch in August and are equipped with the 9S27 calibre.
For those who are interested in purchasing or hoping to dig deeper into Grand Seiko's newest assortment of watches, head over to its official website for more information.
More Watches & Wonders coverage can be read here.