Sofia Prantera's Aries has "Hacked" Tommy Jeans
In a Hypebeast exclusive, Prantera explains Tommy's influence in the '90s hip-hop scene, upcycling clothes, and how the collaboration came to be.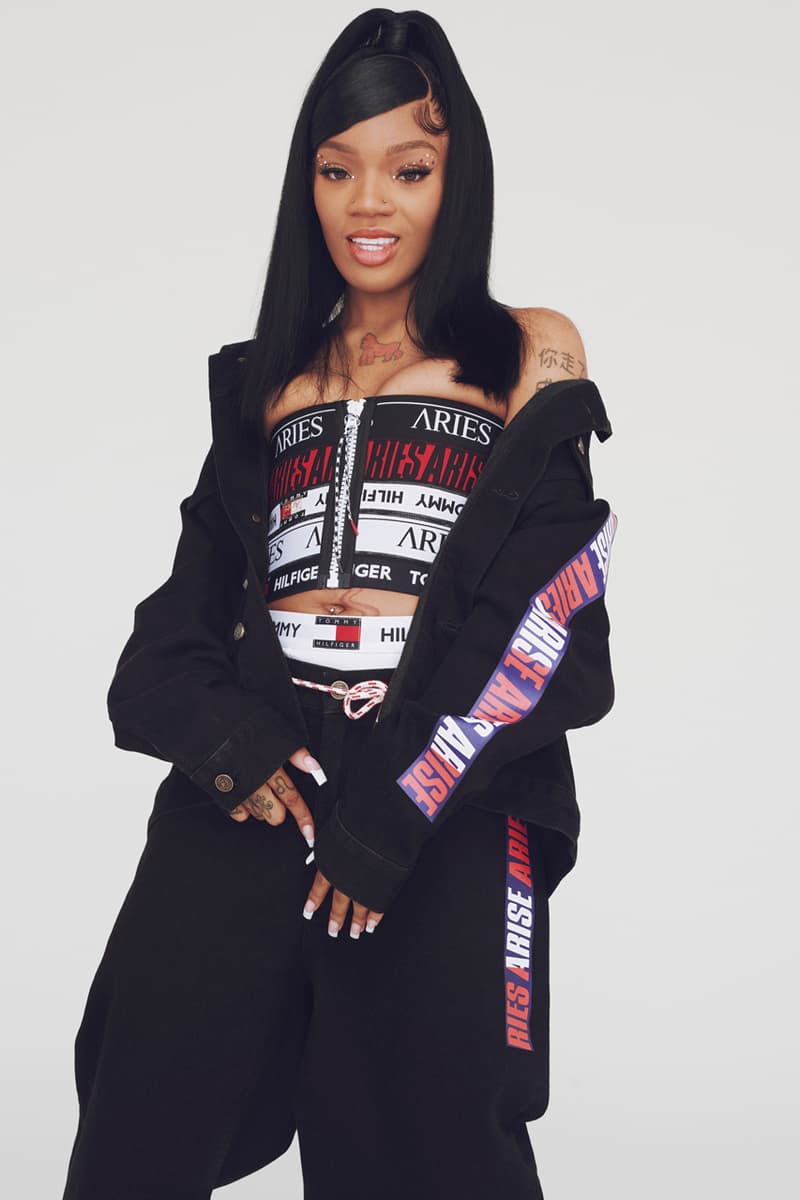 1 of 17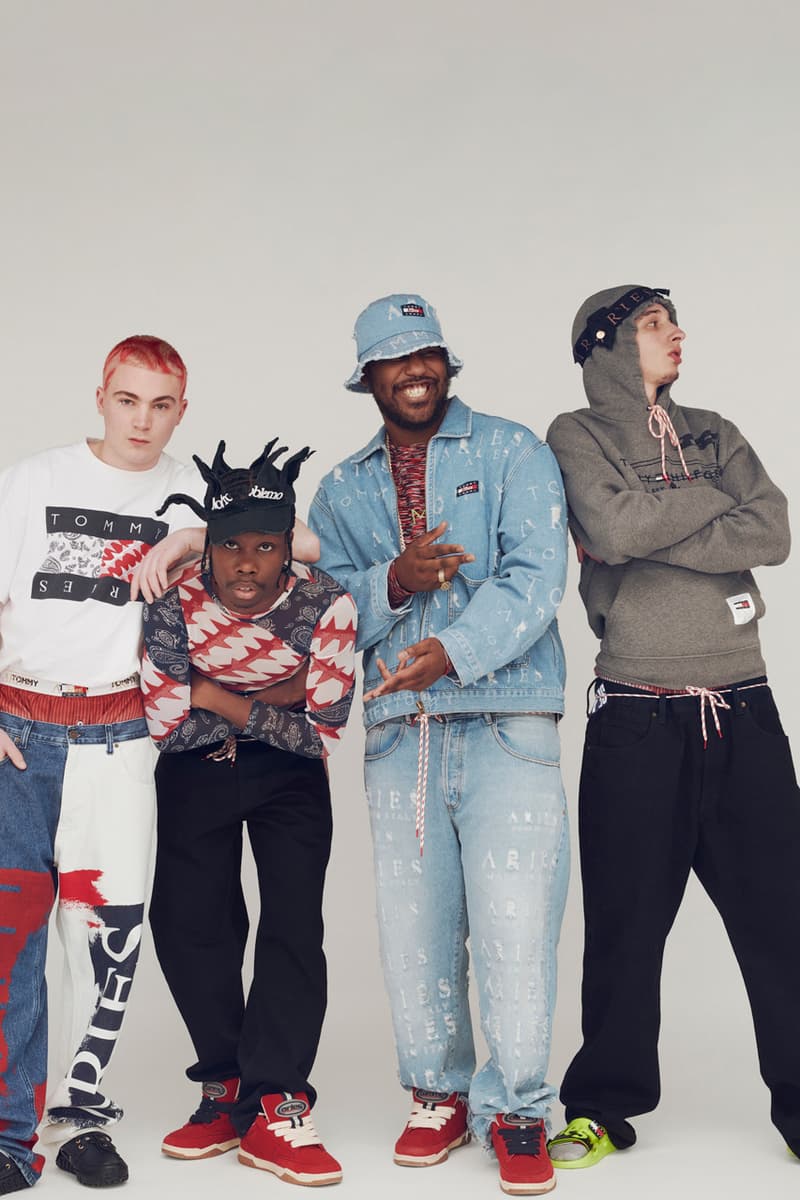 2 of 17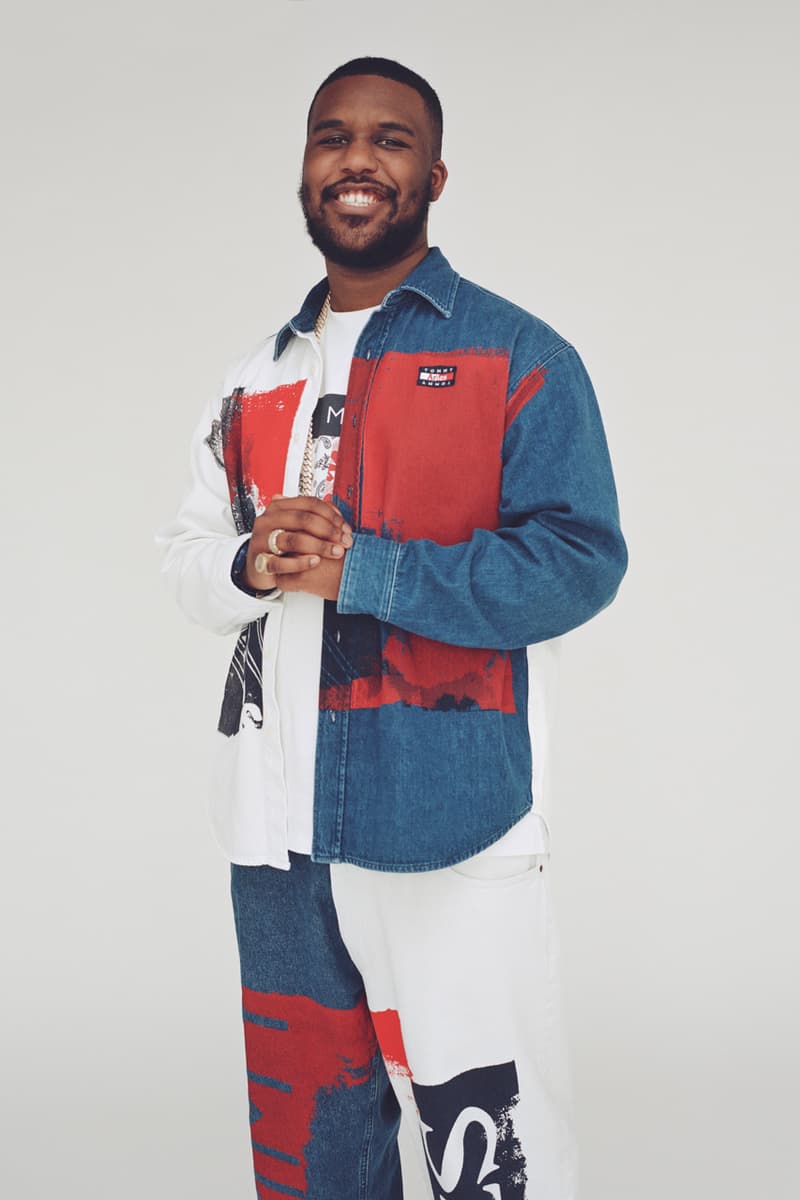 3 of 17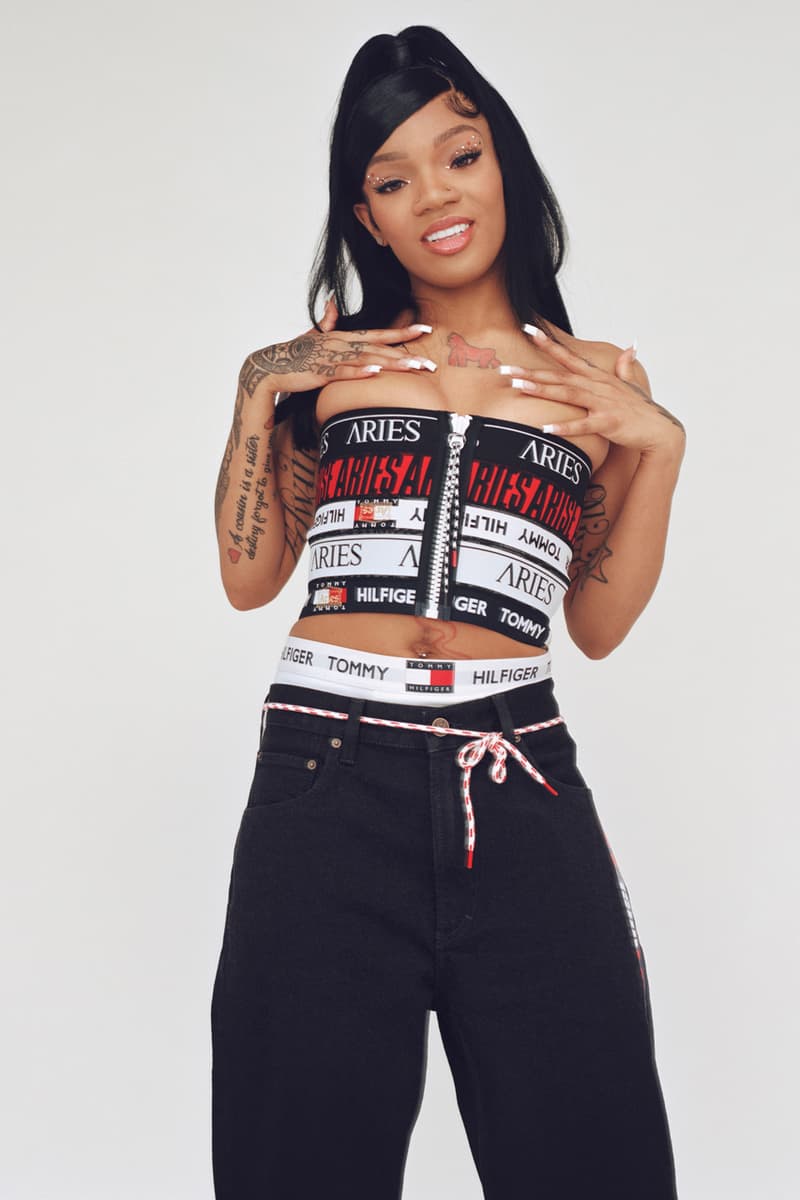 4 of 17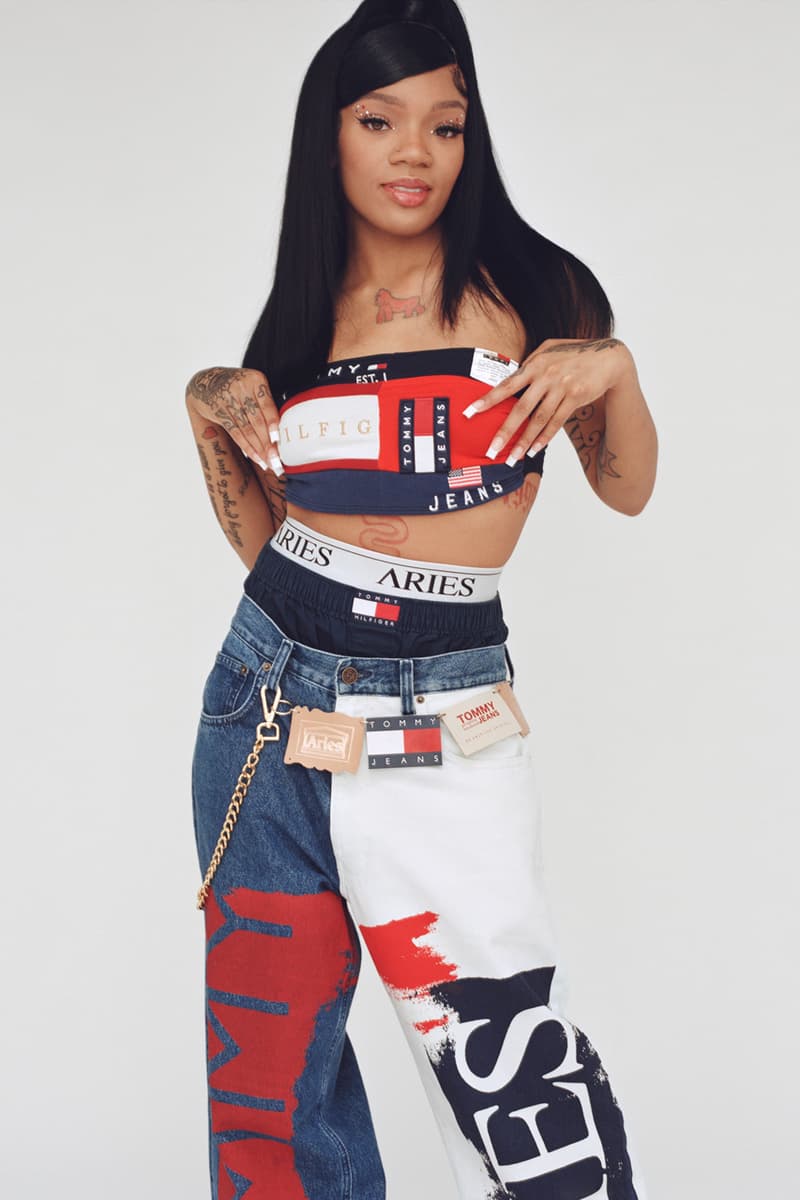 5 of 17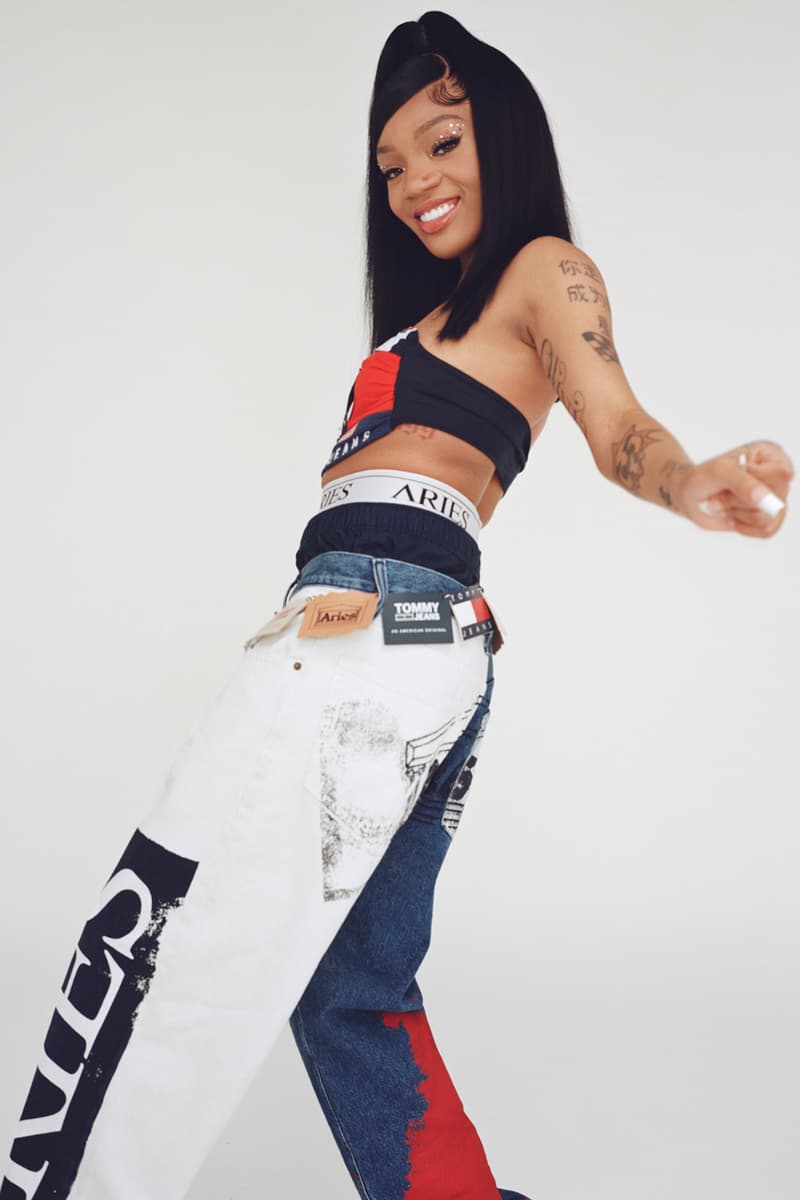 6 of 17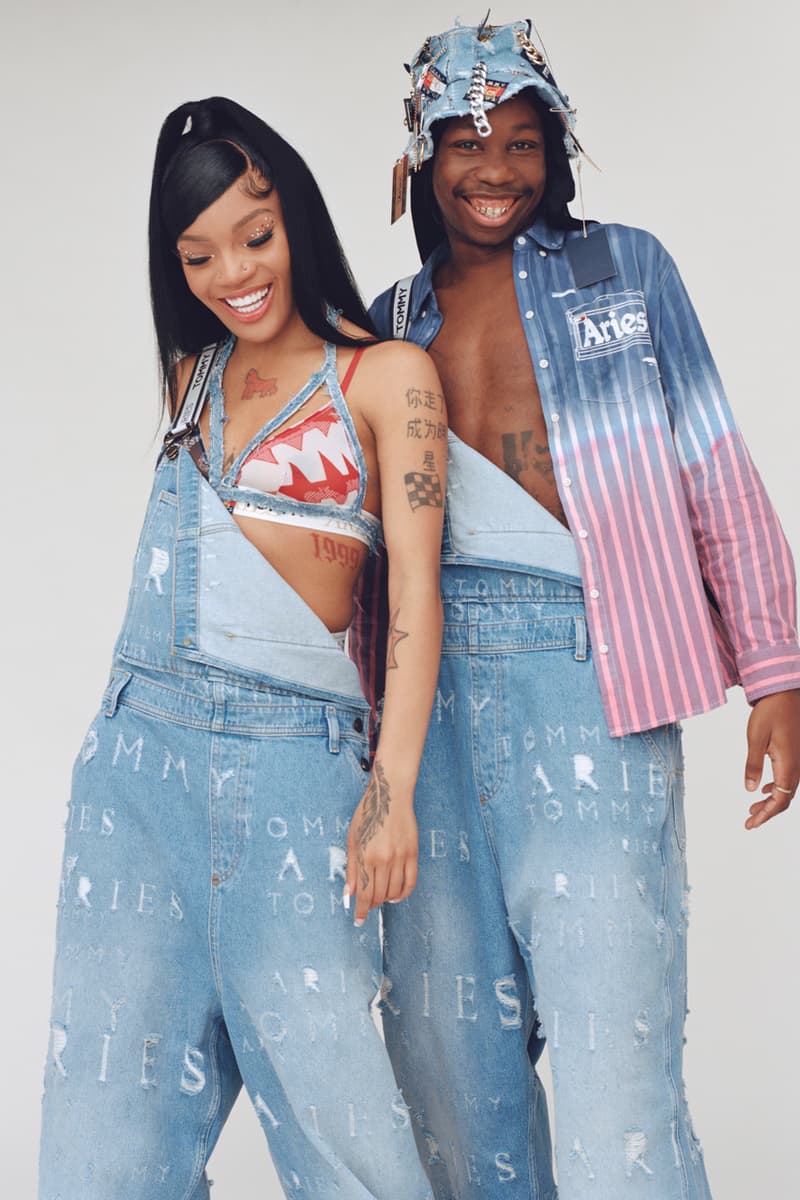 7 of 17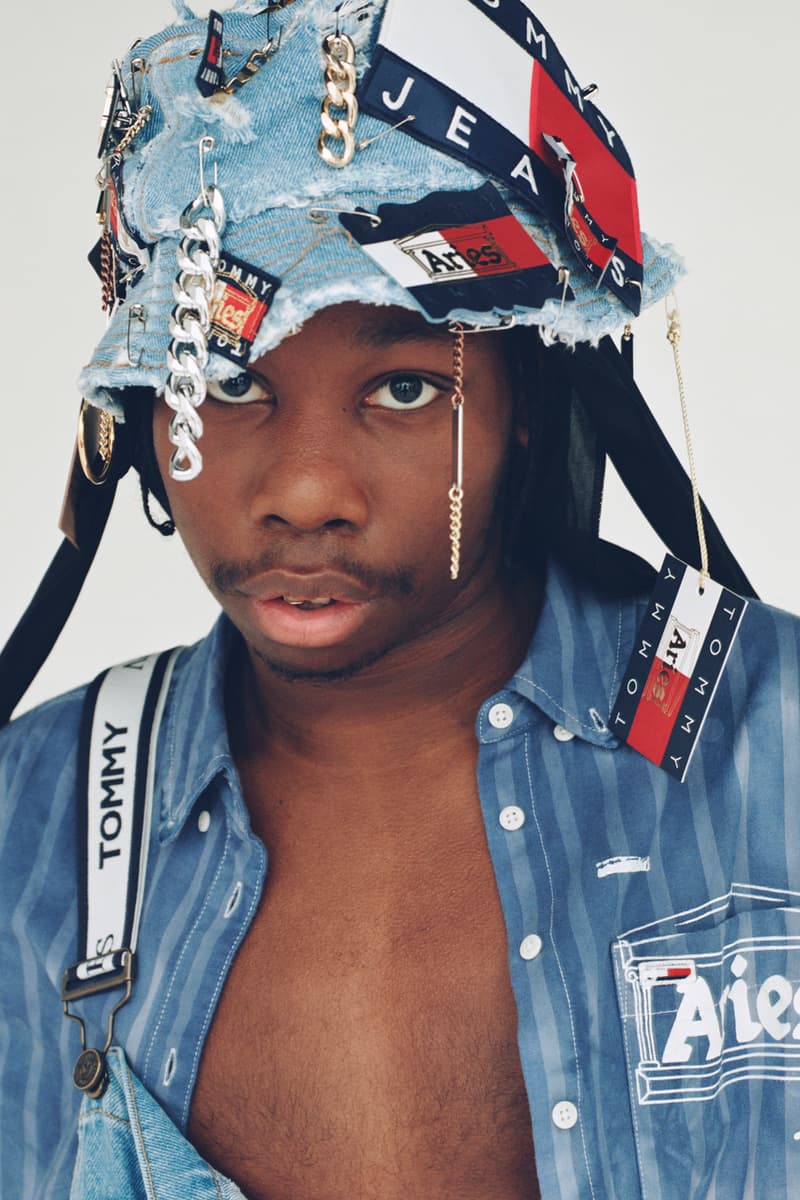 8 of 17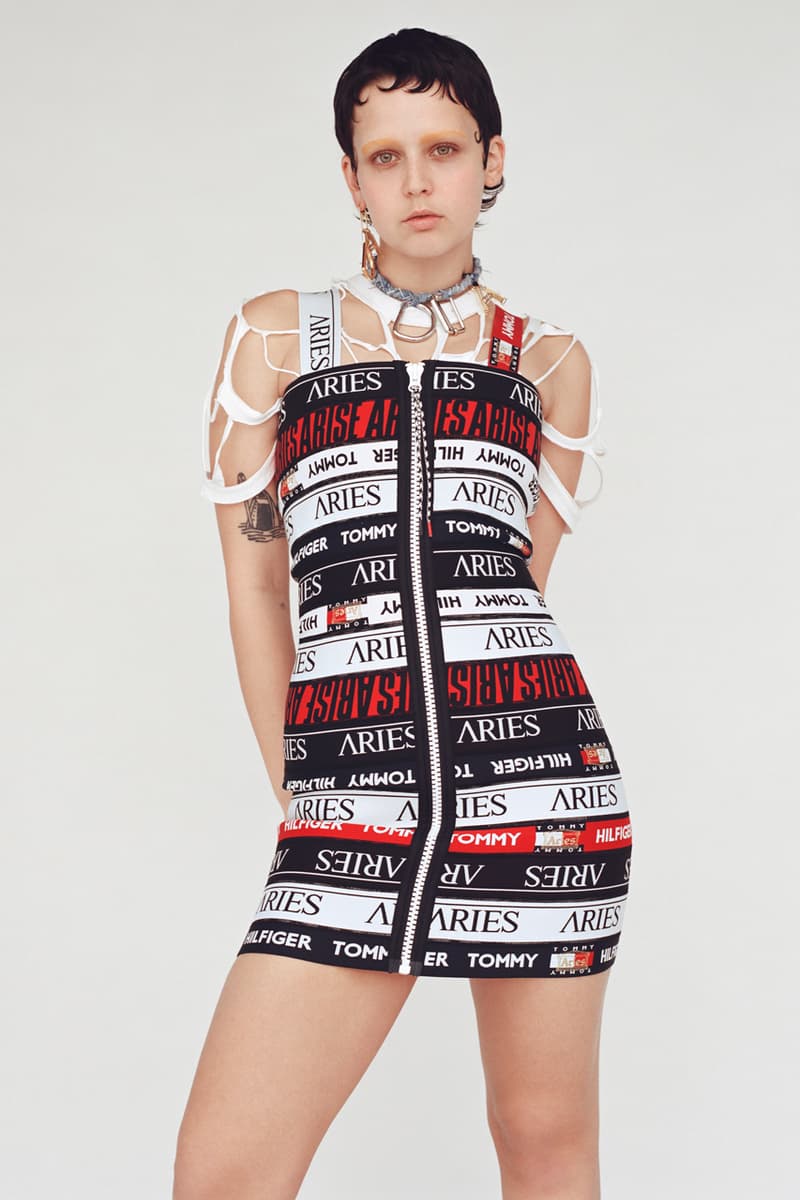 9 of 17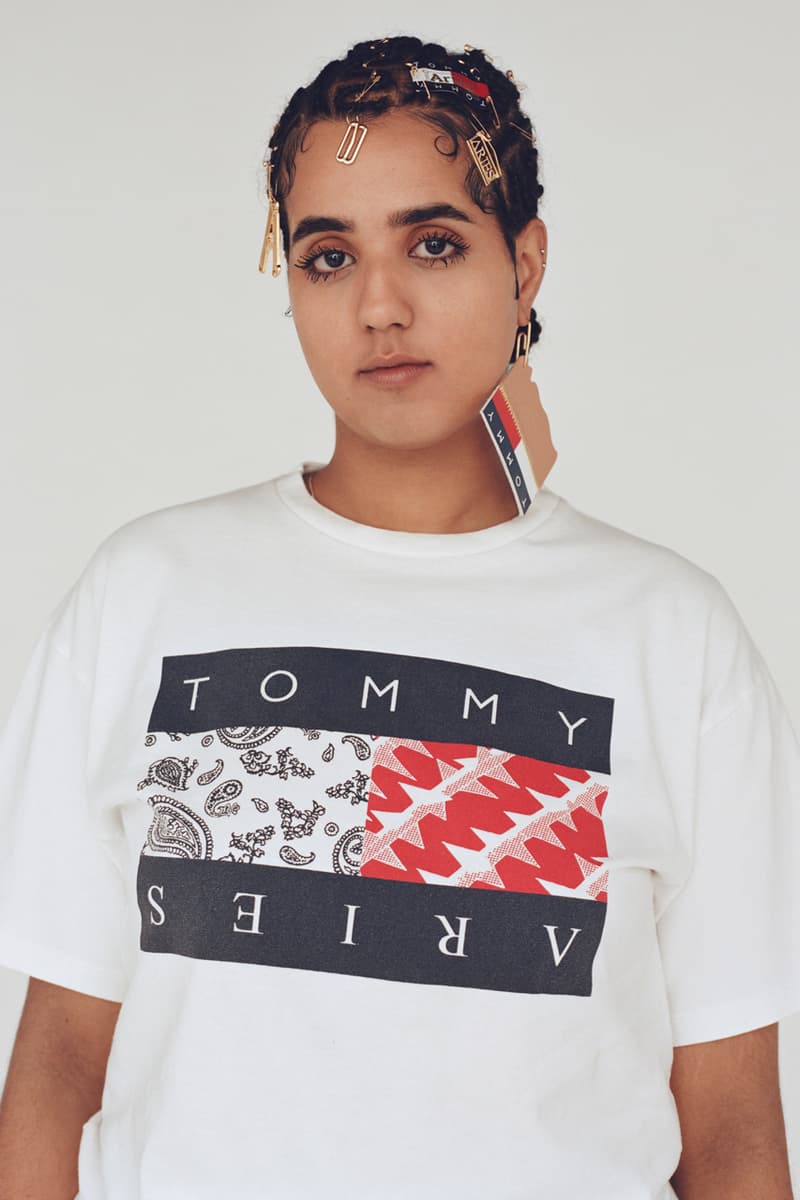 10 of 17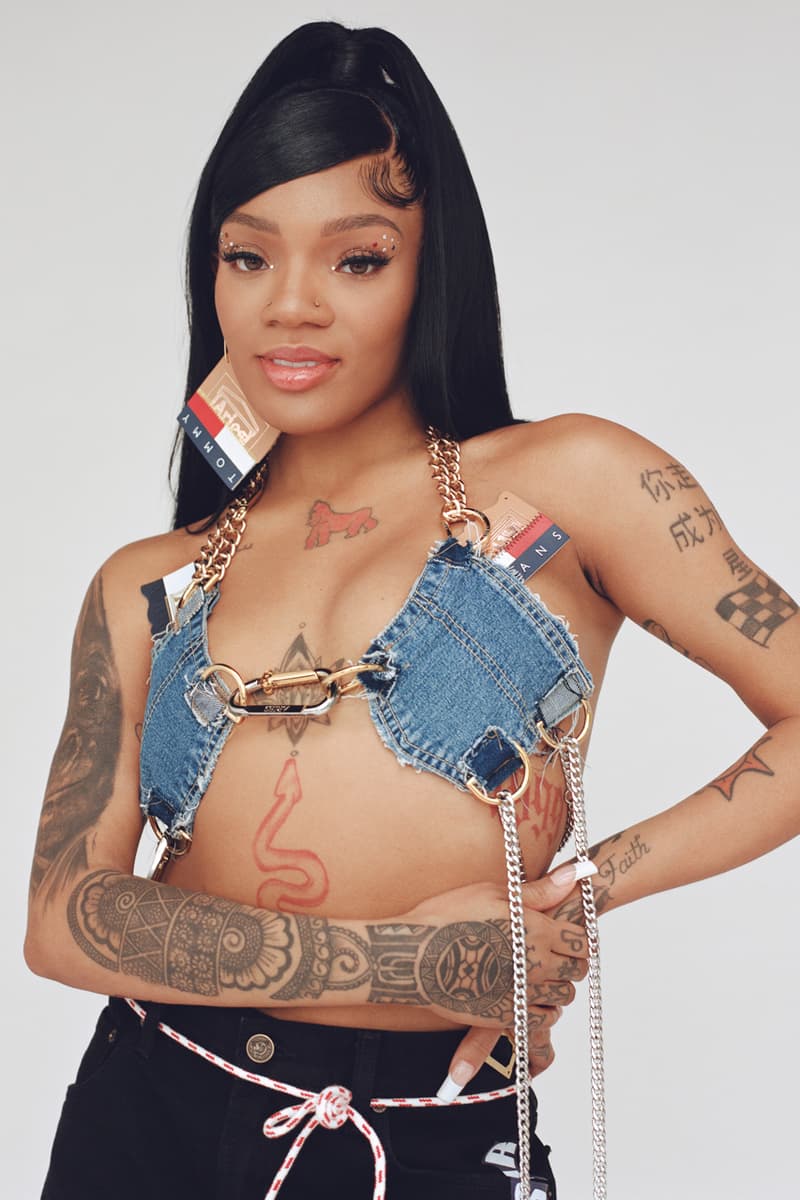 11 of 17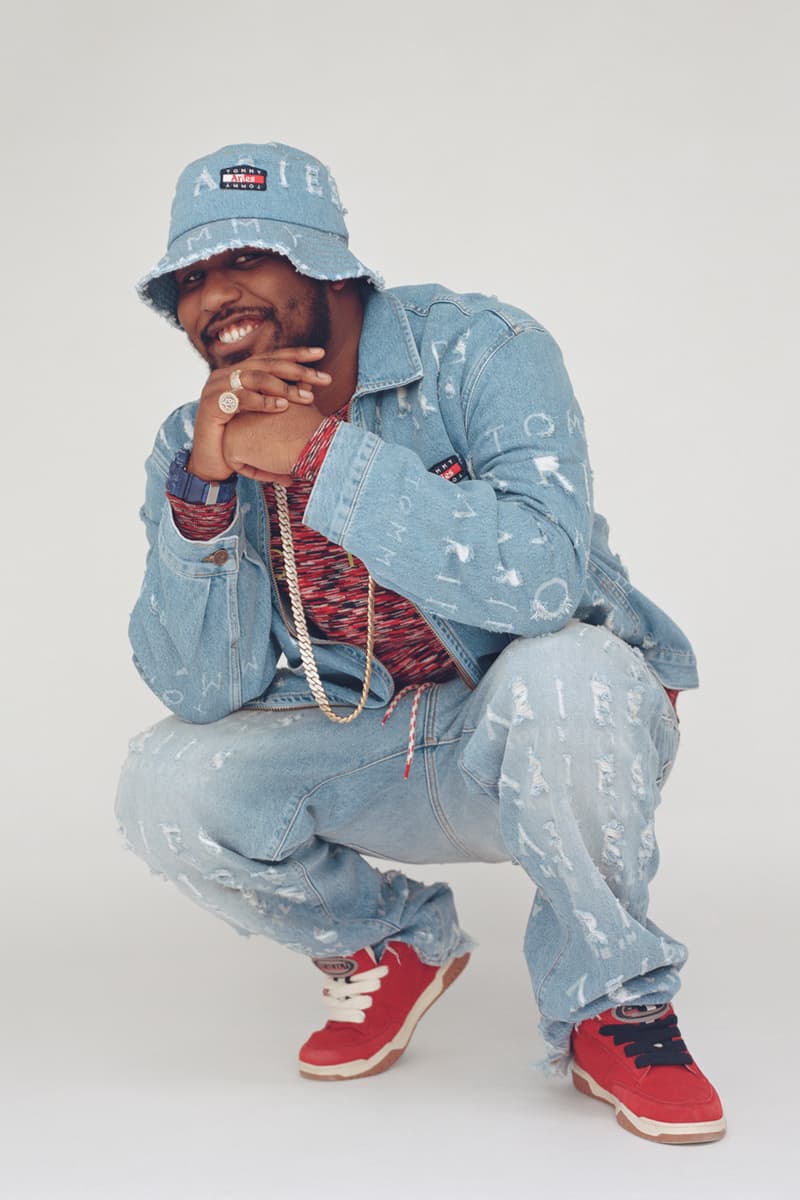 12 of 17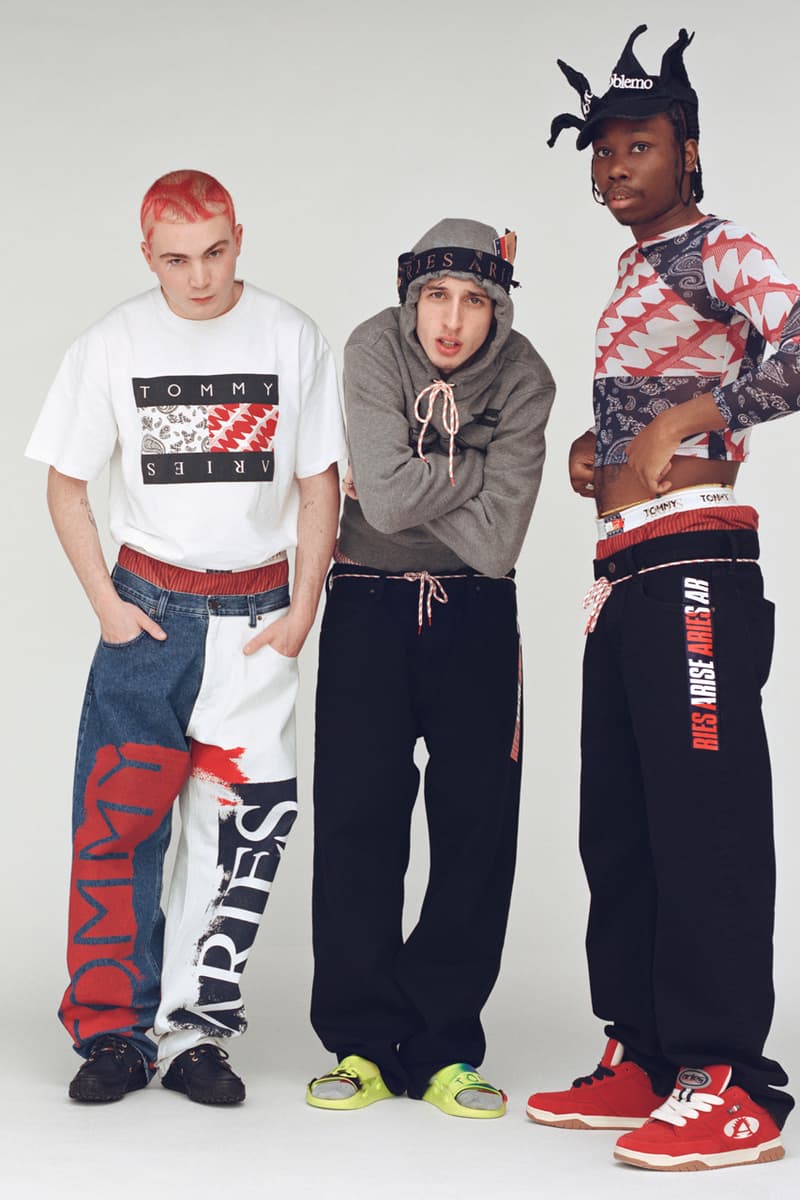 13 of 17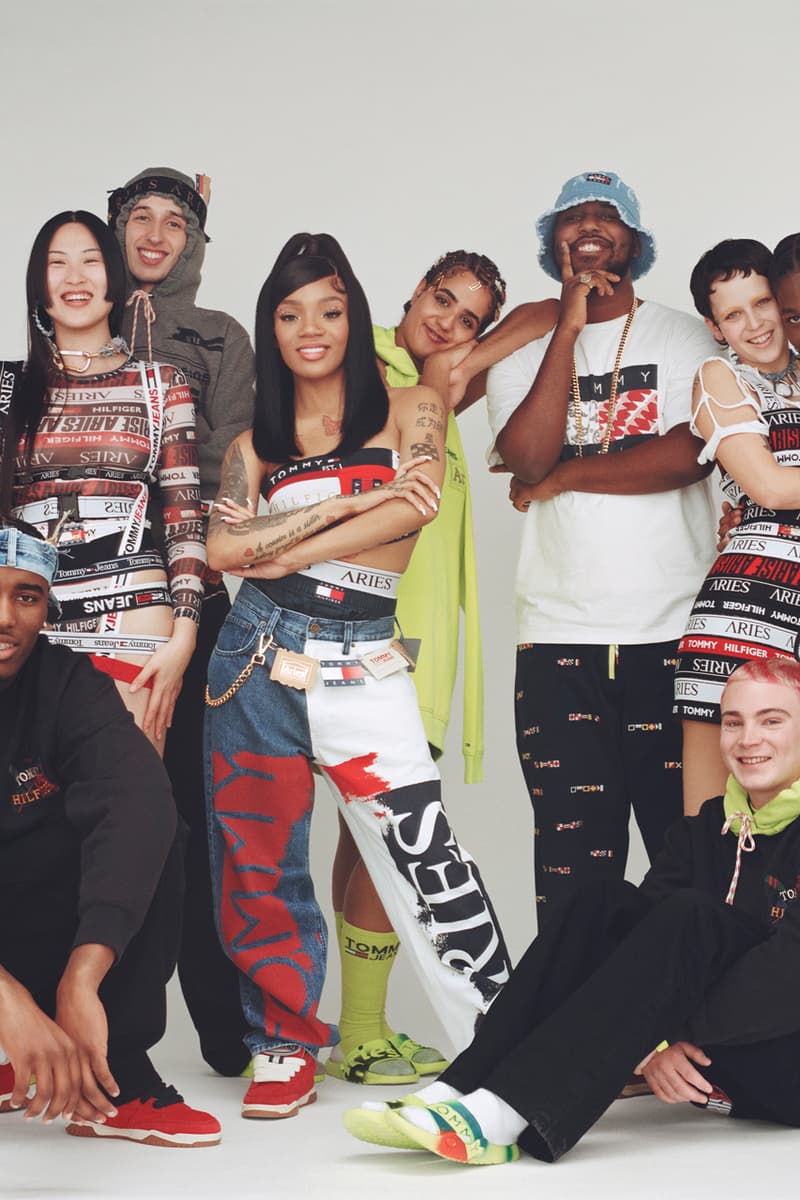 14 of 17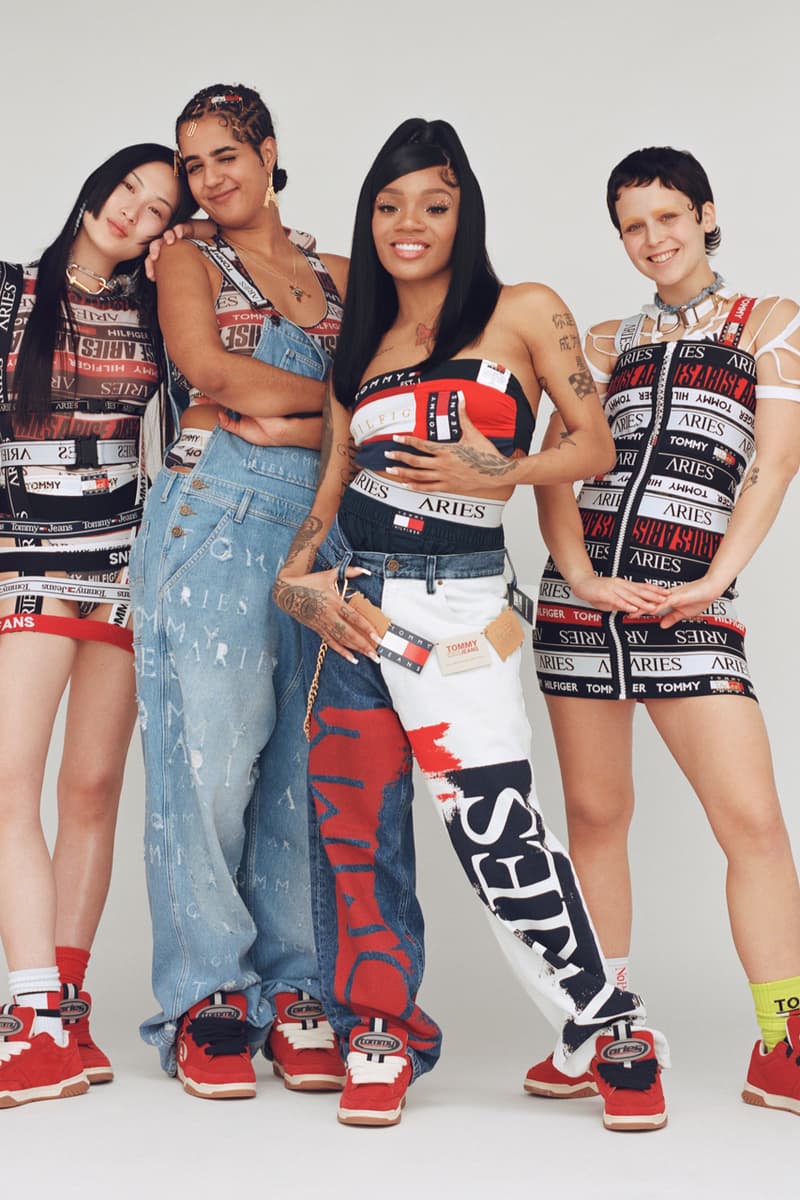 15 of 17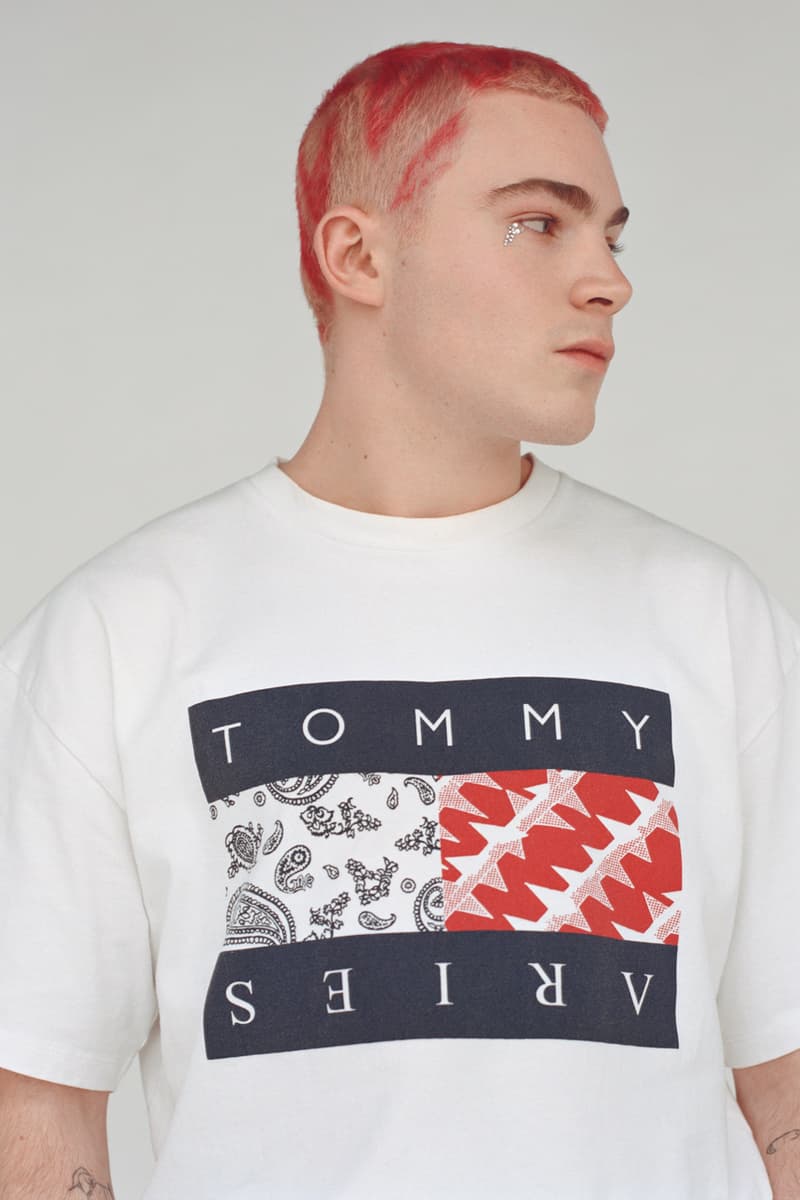 16 of 17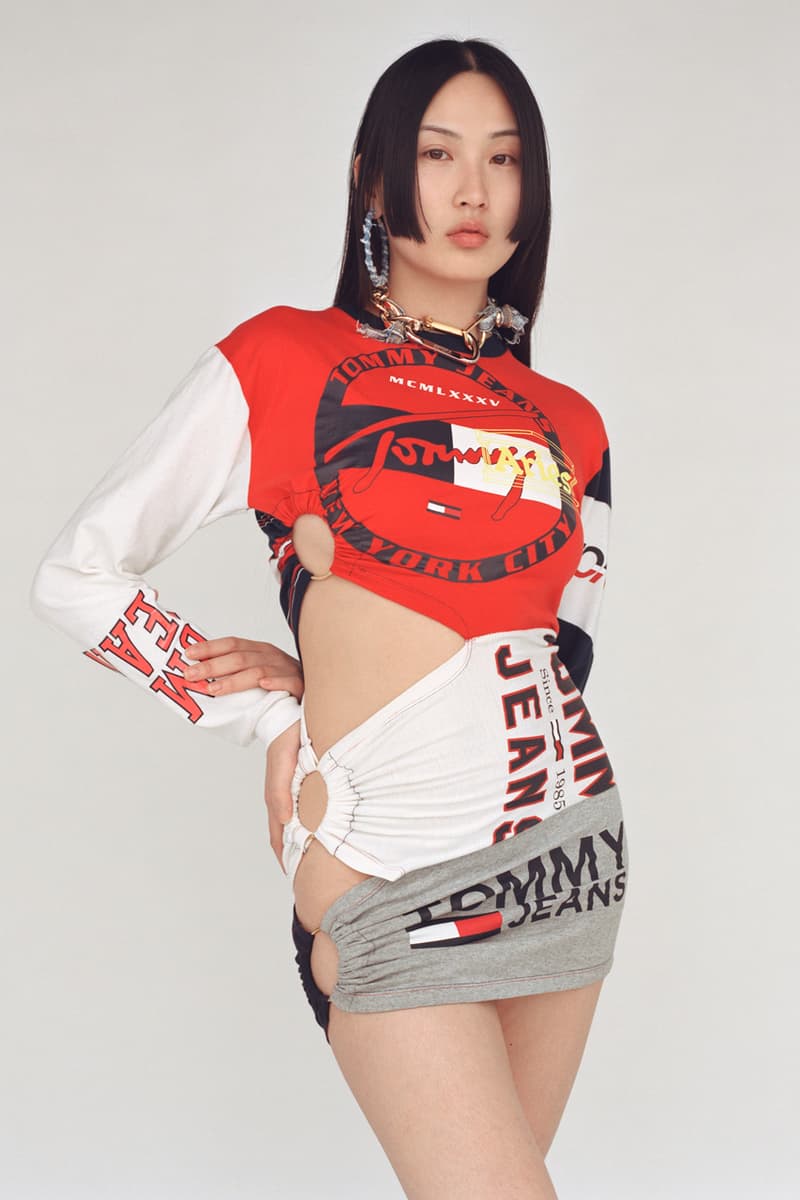 17 of 17
Tommy Jeans dressed the '90s. From TLC and Snoop Dogg to Destiny's Child and Aaliyah (who starred in a commercial, no less), the brand was the go-to for the who's who of hip-hop and RnB, making it culturally relevant beyond its years and peers. Likewise, Sofia Prantera's Aries has grown from a cult T-shirt label into a fully-fledged UK monolith, tackling streetwear stereotypes by referencing astrology, '90s and Y2K eras, and tapping into the right collaborators to make noise in a saturated scene. Its latest partner? Tommy Hilfiger's sub-label, Tommy Jeans.
For the collaboration, the two giants create 35 pieces of menswear, womenswear and footwear, centering around an archive-inspired lookbook that's injected with Aries nuances. As a result, we find a friends and family assemblage including the GRAMMY-nominated rapper GloRilla, grime artist Novelist, and Aries' family 5EB, Brian Tshabola, Haajar Djouada, Kasper Kapica, Kirbs, Nathan Rosen and Xiao Wang.
Together, they ooze the '90s preppiness that Prantera wanted to achieve in this collection, all while mixing in her label's streetwear-leaning identity. The result includes a jacquard tape logo dress, taking the running boarders from underwear and blending them together for a logo-manic number. Complementing this is literal underwear, while a black trucker jacket and matching five-pocket pants provide a sense of nostalgia.
Likewise, "TOMMY/ARIES" graphic T-shirts are mixed with bandana prints à la Tupac, while Aries' now-signature etched denim treatment is scratched into light blue denim twinsets, clashing Americana prep with subverted streetwear cues. Hoodies, mixed media button-up shirts and clashing panel jeans, dungarees, color-shifting shirts, and sweat essentials complete the bulk of the collaboration.
But that's not before sustainability is put into the spotlight, as Aries x Tommy Jeans also features a capsule-within-a-capsule range of upcycled garments. Designed under Tommy Hilfiger's vision of "Waste Nothing and Welcome All," a capsule called "Tommy x Aries: Remade" presents one-of-a-kind items handcrafted by Aries, made using existing garments. For example, post-consumer denim and the "Tommy Flag" now become a corset, while cut-out vintage tees, jacquard tape harnesses, a three-shirt asymmetrical jersey dress, and vintage T-shirts and hoodies covered in remade flags and graffiti emblems, all make a debut.
The collaboration marks a turning point for Aries. After collaborating with YOOX, Juicy Couture, and Mia Khalifa this year alone, it's now time to speak to Sofia Prantera to understand what this collaboration with Tommy Jeans has meant to her and her brand. Read on for more:
Hypebeast: Did you have a personal connection to Tommy prior to collaborating? 
Sofia Prantera: I met Lee Holman, the Creative Director, to discuss working together in some capacity and we decided a collaboration would give us both the most interesting results.
What is Tommy to you?
Tommy for me was the brand that dressed American hip-hop. I was less interested in Tommy as a preppy brand — I love the way it was hacked and readapted to a new subculture and [I] wanted to do the same.
How does the collaboration expand the Aries experience?
Collaborating with Tommy allows us to broaden our reach. The clothes are very much a hybrid of both brands. It's Aries hacking Tommy. Working with a brand like Tommy allows us not only to explore new styles, but produce more extensive creative around the collection and work with amazing music talent like Glorilla.
There's a big '90s feel to it all – was emulating this era a conscious decision?
Well, we didn't specifically, but Tommy first reached popularity in the '90s. When we collaborate we look to bring out the other brands' USP and, for Tommy, it was his association with '90s artists like Aaliyah, Snoop, TLC and Grand Puba. Tommy really was one of the first brands to actively collaborate with an underground subculture and emerging music artists and really helped define the look of that era. That's what I was interested in. 
There are also some upcycled looks — talk me through the process of creating these, and why it was necessary for the collaboration to be sustainable.
There were two main reasons for the upcycling; the first was Tommy's iconic look for Aaliyah which was created by her stylist by readapting men's underwear and jeans. At the time Tommy didn't make womenswear and her stylist used the famous branded elastic underwear to make a bra and accessories for the shoot, so readapting and upcycling seemed like a very valid starting point. 
Second and possibly more importantly, Tommy had just launched a deadstock website and this was made available for us to upcycle on a larger scale. We had just done a collaboration with the magazine More or Less which specializes in recycled fashion, and we had a blueprint for how to readapt jeans and sweatshirts and wanted to apply this on a larger scale with a brand like Tommy.  
The collection is based on the idea of Aries hacking Tommy rather than blending the two brands and tearing actual Tommy pieces apart. Printing over them and remaking them into something more elaborate seemed like the most natural process to follow in this collaboration.
How does it feel to have the collaboration out in the world?
Exciting! We have worked on it for a very long time! And it's finally out, we're super happy with it. 
Aries' Tommy Jeans collaboration can be seen in the gallery above and purchased from Aries' site on March 29.