Drake Cancels Lollapalooza Brasil Set, Seen Partying With 50 Cent in Miami Night Before
The Canadian artist is now facing backlash.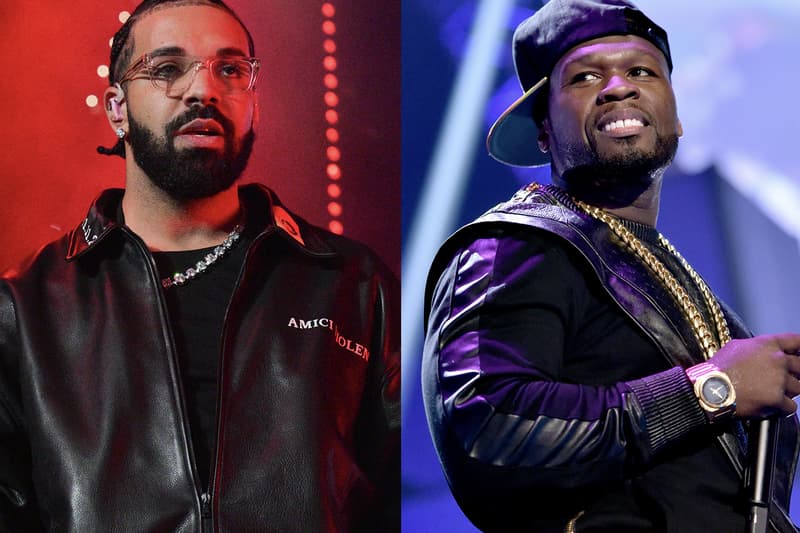 This past weekend, to the disappointment of fans, Drake unexpectedly canceled his scheduled set at Lollapalooza Brasil 2023. But the Canadian artist is now facing backlash after being spotted partying with 50 Cent in Miami the night before.
Drake was originally set to headline the annual festival in São Paulo, Brazil, which took place March 26. On the day of the event, the organizers of Lollapalooza Brasil 2023 shared a statement announcing that Drake would not be making it to the show and was going to be replaced by Skrillex.
The translated statement reads, "Due to unforeseen circumstances, Drake is without members of his sound and production team, essential for the realization of the Lallapalooza show in Sao Paulo. Drake was excited to perform for his fans in Brazil. Unfortunately, this is out of his control. Sorry." Lollapalooza Brasil also shared that it will be offering refunds due to the cancellation.
Fans on social media that were excited to catch Drake's headlining set were quick to share clips of Drake partying with 50 Cent the night before. The clips are believed to show the Canadian artist at 50 Cent's birthday celebration at Booby Trap on the River in Miami. An unverified claim shares, "The flight that left Bogotá to take Drake to São Paulo was suddenly diverted to Miami. Logistical problems were alleged to be able to perform in Brazil and now this video of him partying with 50 Cent is coming out."
Drake and his team have not officially spoken about the Lollapalooza Brasil 2023 cancellation at this time.
View this post on Instagram
El vuelo que partía de Bogotá para llevar a Drake a São Paulo fue desviado hacia Miami ?? de manera repentina. Se alegó inconvenientes logísticos para poderse presentar en Brasil ?? y ahora sale este videos de él de fiesta con 50 Cent ?pic.twitter.com/3B2YvuSkLJ

— MUSICTRENDS Colombia (@musictrendscol) March 26, 2023
In case you missed it, a video of Playboi Carti recording his ad-libs is going viral.