Karl Lagerfeld Series 'Kaiser Karl' Set for Disney+
Daniel Brühl will star as the late Karl Lagerfeld.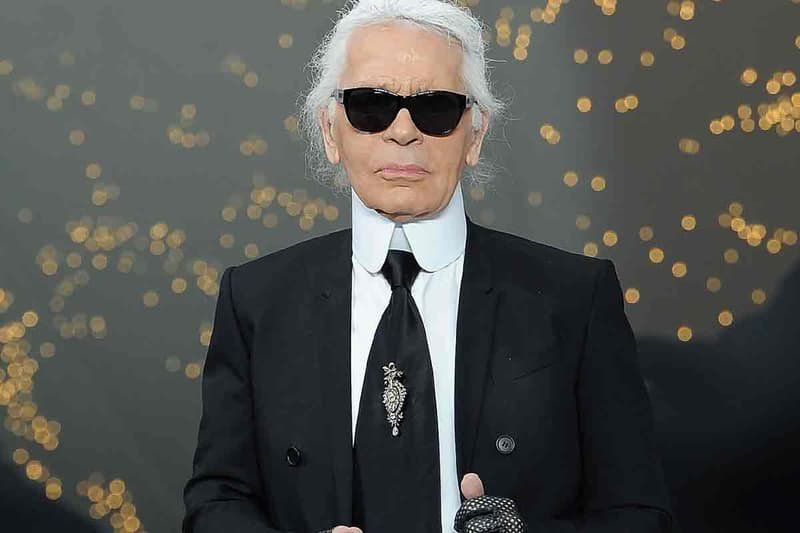 Disney+ is set to release new six-part series, Kaiser Karl, following the rise of of the German designer in the ultra-competitive industry in 1970s Paris.
The dramatic series is heavily based on the successful designer and will see German actor Daniel Brühl portray Lagerfeld, the first actor to ever play the designer in such a way. Another film biopic of the late designer is also set to be made in the future, starring Jared Leto.
Kaiser Karl is slated to launch later this year and will be set to chronicle the iconic designer's career as the creative director of Chanel and Fendi. The series will also touch on his rivalry with Yves Saint Laurent as well as his relationship with Jacques de Bascher. The series is directed by Jérôme Salle and is currently being filmed in France, Monaco and Italy. Although the exact storyline still remains a mystery, Disney promises to portray "the epic partying and decadence" that occurred in Lagerfeld's life as well as document his "love affairs and friendships with Marlene Dietrich (played by Sunnyi Melles), Paloma Picasso (Jeanne Damas), Loulou de la Falaise (Claire Laffut), and Andy Warhol (Paul Spera)." It is also said that Disney has prepped over 2,200 extras, 40 different sets and 3,000 costumes – 160 of which will be designed and made from scratch.
Throughout his career, Lagerfeld, who has his signature white hair, black sunglasses and gloves, was a staple in the fashion world. Up until his death in 2019, Lagerfeld was the creative director of Chanel, Fendi and his own namesake brand.
In case you missed it, Michael B. Jordan looks to expand Creed universe to film and TV at Amazon.