Tame Impala Celebrates 10-Year Anniversary of 'Lonerism' With Deluxe Vinyl Box Set
Containing unreleased demos from the album's recording process.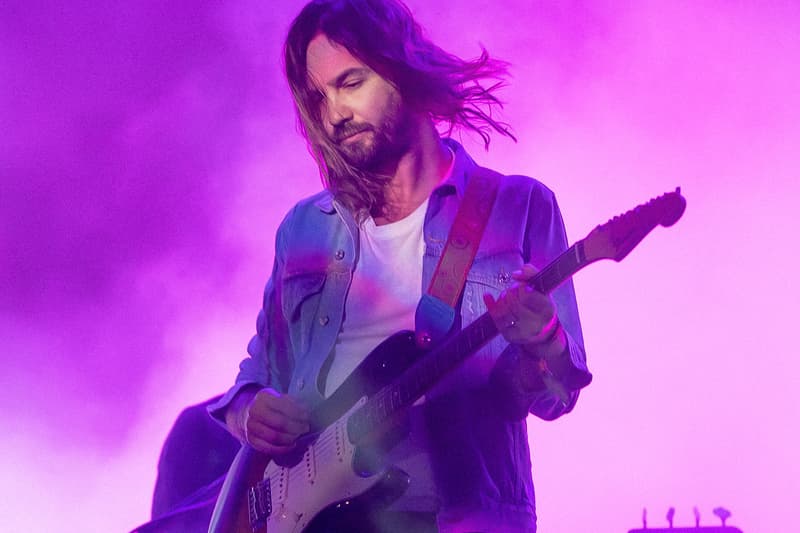 It's been over a decade since Tame Impala released his influential sophomore album, Lonerism, cementing him as a growing force in the electronic music scene. Lonerism officially turned ten last fall, which Parker commemorated by performing the record in full at California's Desert Daze music festival.
In a similar fashion to how the musician celebrated the 10th anniversary of his debut Innerspeaker, he'll be releasing a deluxe edition Lonerism vinyl box set.
Along with three vinyls containing the original album along with unreleased demos, the set comes with a 24-page booklet depicting the tracklist and Parker's sketches from the era of the LP's creation.
"I listen to my albums every so often, just for whatever reason — because I need to check something or a song might be getting used for an ad or something. It usually takes me down some kind of memory lane, a wormhole," Parker told Hypebeast about the LP in an October interview. "This is the second of my albums that have turned 10 years old, so it's more of an emotional experience than I expected it to be."
The box set will be officially available for purchase via Interscope on May 26. Check out the full tracklist for the 10th-anniversary deluxe edition of Lonerism below.
Side A
"Be Above It"
"Endors Toi"
"Apocalypse Dreams"

Side B
"Mind Mischief"
"Music To Walk Home By"
"Why Won't They Talk To Me?"

Side C
"Feels Like We Only Go Backwards"
"Keep On Lying"
"Elephant"

Side D
"She Just Won't Believe Me"
"Nothing That Has Happened So Far Has Been Anything We Could Control"
"Sun's Coming Up"

Side E
"Retina Show" (Unreleased Demo)
"Sidetracked Soundtrack" (Unreleased Demo)
In other music news, Skrillex shared the new track "Don't Get Too Close" leading up to his long-awaited album release.