Tamashii Nations Heads to HBX New York for Special Event Filled With Store Exclusives
Japan exclusive Gundam, Kamen Rider figures and more strictly dropping at HBX for a limited time.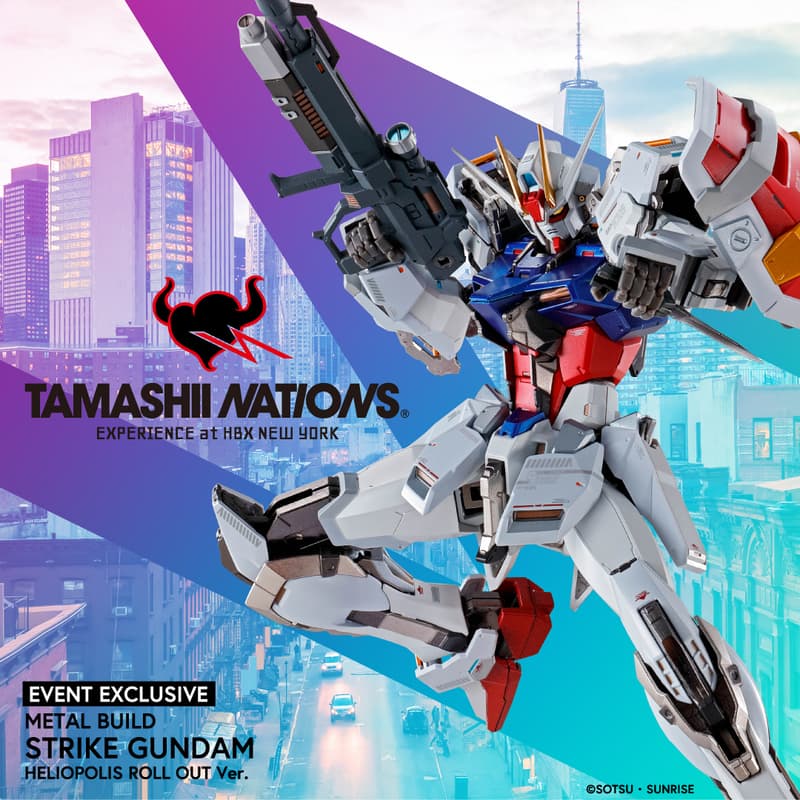 Bandai Namco action figure brand Tamashii Nations is bringing a special shopping experience to New York for its most dedicated fans. Tamashii Nations, the global name for the most coveted figures and collectibles from Japan, is taking over a portion of concept store HBX for a limited time with special displays and exclusive items. There will also be a celebratory event to kick off the shopping experience which will include day-of exclusive releases as well.
The Tamashii Nations shopping experience at HBX will include exclusive offerings from its S.H. Figuarts, FiguartsZERO, Figuarts mini, Metal Build, The Robots Spirits and more. The event itself will also feature exclusive S.H Figuarts, The Robot Spirits and Metal Build Strike Gundam figures which are only exclusive to the brand's Tokyo store, but will now be available for purchase only at HBX New York. Rounding out the limited products are two event exclusives — One Piece FiguartsZERO of Monkey.D.Luffy and Charlotte Katakuri, both presented as special color editions.
View this post on Instagram
Tamashii Nations is a collection of premium figure brands assembled under Bandai Spirits which feature a variety of tokusatsu, anime, and robot IPs (intellectual properties). The brand's ethos, "the soul of craftsmanship" is intertwined through its design of collectible figures which undergo a rigorous production process. Each piece is crafted with high quality materials and designed to have the ability to mimic intricate joint movements, bringing a sense of realism to each character. Tamashii Nations have built a strong reputation for its high craftsmanship and have garnered legions of collectible fans globally.
The Tamashii Nations Experience at HBX New York will start February 23 and run until March 2. For more information and updates regarding the event stay tuned with us or visit HBX.com and tamashiiweb.com.
HBX New York
41 Division St.
New York, NY 10002