Supreme Teases West Hollywood Store With Helicopter Video
After closing its iconic Fairfax location after 19 years.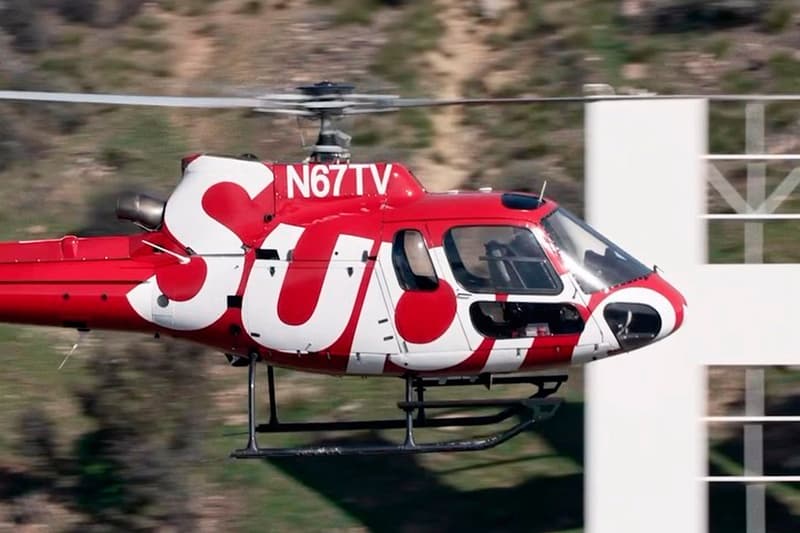 Shortly after closing its iconic Fairfax location, Supreme is now teasing the upcoming opening of its new West Hollywood store. Taking to Instagram, the New York label delivered a teaser video showing a boldly branded helicopter flying around the world-famous HOLLYWOOD sign.
Early last year, reports noted that Supreme was set to move over to West Hollywood and on February 2, 2023, the streetwear imprint officially closed its Fairfax location after 19 years. Opened in 2004, the location was a fixture of Fairfax Avenue and a main part of making it a shopping district for locals and tourists.
Despite receiving pushback from neighbors, Supreme began construction on its West Hollywood store February 14, 2022 with an opening expected as early as later this month. Taking on the former Tower Records space, Supreme has removed scaffolding and gutted the entire location to make way for its store design.
Stay tuned for more information regarding the opening of the new Supreme West Hollywood store.
View this post on Instagram
In case you missed it, Supreme is rumored to open a store in Seoul's Gangnam district.