Saudi Arabia Unveils Plans for Giant Cube-Shaped Structure in Downtown Riyadh
Containing 20-times the volume of the Empire State Building.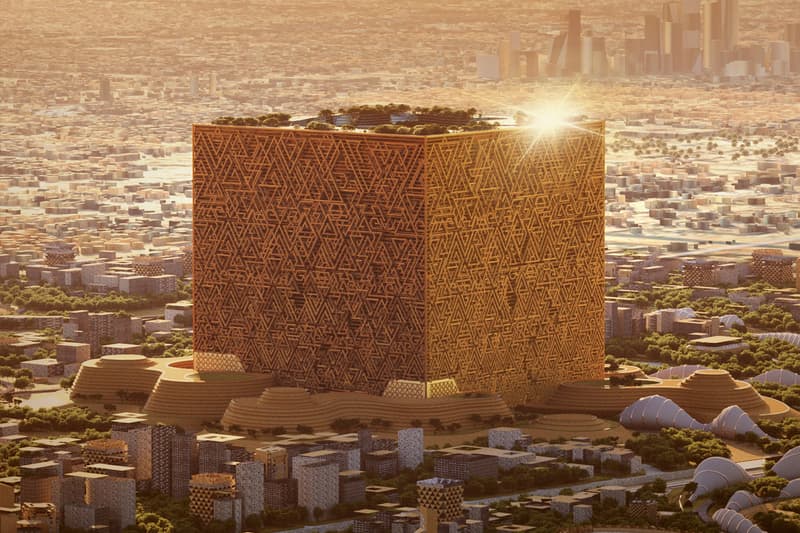 1 of 2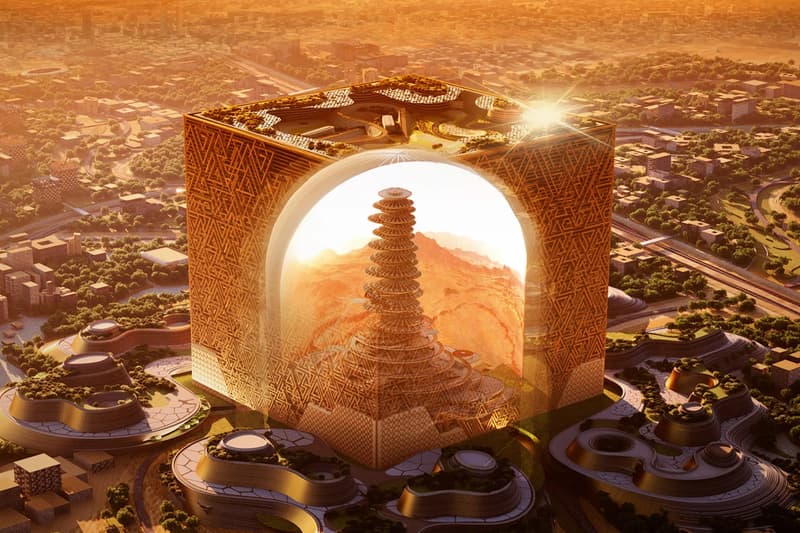 2 of 2
Shortly after revealing details for The Mirror Line, the world's longest skyscraper city, Crown Prince of Saudi Arabia Mohammad bin Salman has now officially unveiled plans for another mega project situated in downtown Riyadh titled the "Mukaab."
Measuring 400m high, 400m wide, and 400m long, the cubic structure is large enough to contain 20 times the volume of NYC's Empire State Building. Inspired by modern Najdi architecture, the exterior displays a layered pattern of interlocking triangles while the inside promises an immersive "gateway into another world" powered by the latest digital, virtual, and holographic technology. Inside the cube will also be a tower set atop a spiral base as well as a structure featuring 2 million sqm of floor space offering premium hospitality, commercial spaces, and recreational facilities as well as retail options and tourist attractions.
The Mukaab serves as the centerpiece for the ambitious New Murabba project which aims to develop the world's largest modern downtown in Riyadh. Built with sustainability in mindm, the project has plans for more than 80 entertainment venues including a a broadway district, plaza, university, opera, museum, cinema, gallery, innovation lab, and concert hall across 19 square kilometers. The project is also set to offer more than 104,000 residential units, 9,000 hotel rooms, and more than 980,000 sqm of retail space, all within a 15-minute walking radius and approximately 20-minutes drive form the airport.
The project is led by New Murabba Development Company under the Public Investment Fund, one of the largest sovereign wealth funds in the world chaired by Crown Prince Mohammad bin Salman.
The Murabba development is currently expected to be complete by 2030. More details can be found in the Public Investment Fund's video below and on the dedicated New Murabba website.
In other news, Wilson introduces first-ever 3D-printed airless basketball.