Nokia Rebrands With New Logo Design
Reminding us it's no longer a phone company.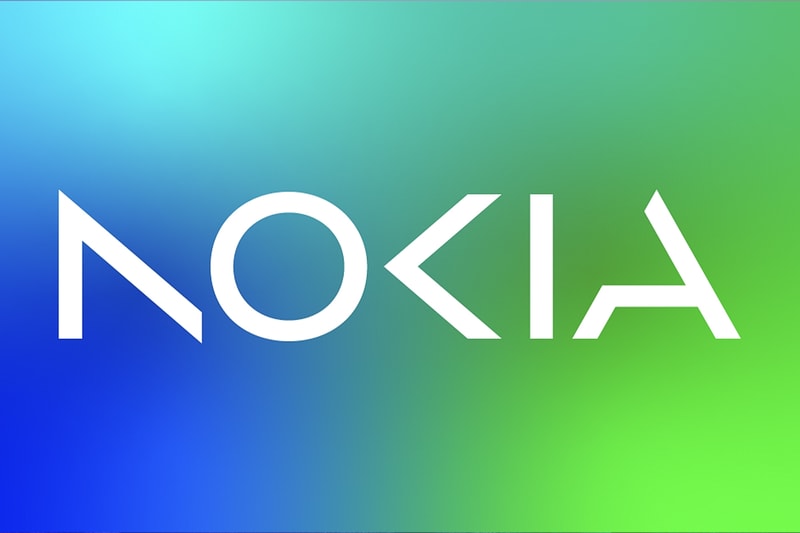 Finnish telecommunication firm Nokia has officially unveiled its brand new logo, marking the first change in its brand identity in almost six decades. Switching out the iconic sans serif font and "Yale Blue" background, the new logo opts for a futuristic ensemble of five unique characters forming "NOKIA"  while the background changes into a blue and purple gradient.
"In most people's minds, we are still a successful mobile phone brand, but this is not what Nokia is about," Nokia CEO Pekka Lundmark told Bloomberg. "We want to launch a new brand that is focusing very much on the networks and industrial digitalization, which is a completely different thing from the legacy mobile phones."
Back in 2014, Nokia's Devices and Services business was acquired by Microsoft for $7 billion USD. Unable to turn a profit, Microsoft later sold Nokia's phone business to Foxconn for $350 million USD. Fast forward to 2016, HMD Global, which is headed by a number of former Nokia executives, bought the rights to use the brand for smartphones and tablet devices. Therefore, to this day, Nokia mobile devices such as the new Nokia G22 Android smartphone continue to bear the classic Nokia logos.
While looking to update its strategy with plans for "aggressive growth," the original Nokia company refreshes its brand in order to better reflect its identity as a "business-to-business technology innovation leader pioneering the future where networks meet cloud."
Elsewhere in tech, Apple iPhone 15 Pro will reportedly be available in Burgundy Red.