Lakers Expect LeBron James To Be Out Multiple Weeks Due to Injury
Immediately after Sunday's comeback victory over Dallas.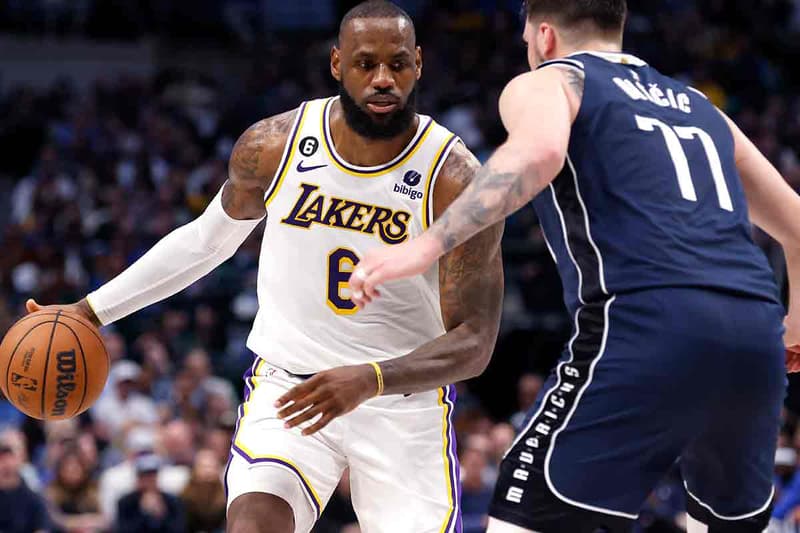 LeBron James and the Los Angeles Lakers faced-off against Luka Doncic and the Dallas Mavericks on Sunday night, which later led to a comeback victory over the Mavs.
It looks as if the new additions to the Lakers roster have amplified the team's ability on the court. The Lakers appear to be off to a good start post-trade deadlines, but it also looks as if James might be sitting out for a period of time due to an injury he incurred during the Mavs game. While the Lakers have not disclosed the full extent of the injury just yet, he has been ruled out for Tuesday's game at Memphis for right foot soreness.
In Dallas, he played 37 minutes in the Lakers' 111-108 win. In the third quarter, James was seen holding on to his ankles, in obvious pain. He stayed to finish the game and later said, "It's been better. But I definitely wasn't going to the locker room and not finish the game. The importance of this game and then the momentum that we had, I felt like we could steal one after being down." The NBA has reported that the Lakers are bracing for James to miss multiple games to recuperate. It is uncertain just how many he will miss.
In other sports news, over the weekend, Tommy Fury stunned Jake Paul with a split-decision win.