For NOID FW23, Form and Function Fall From the Same Tree
Revealing a love for fabrics and strong silhouettes.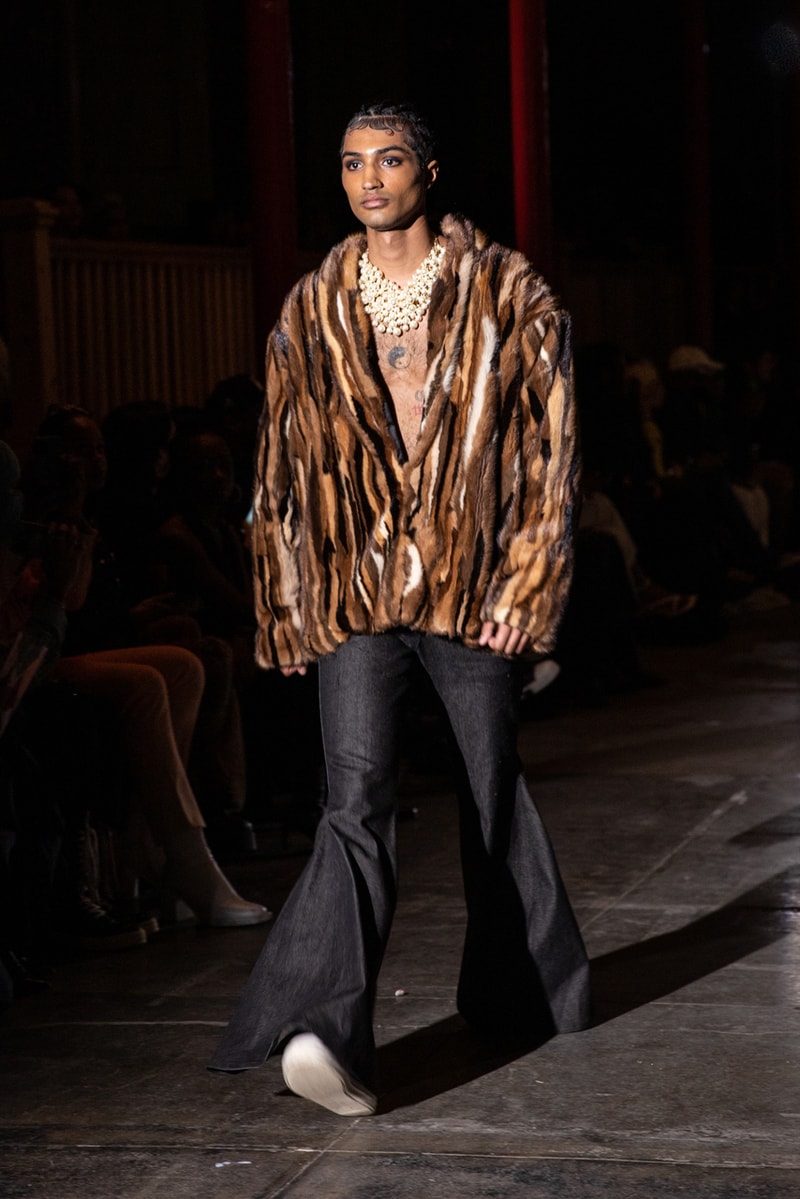 1 of 30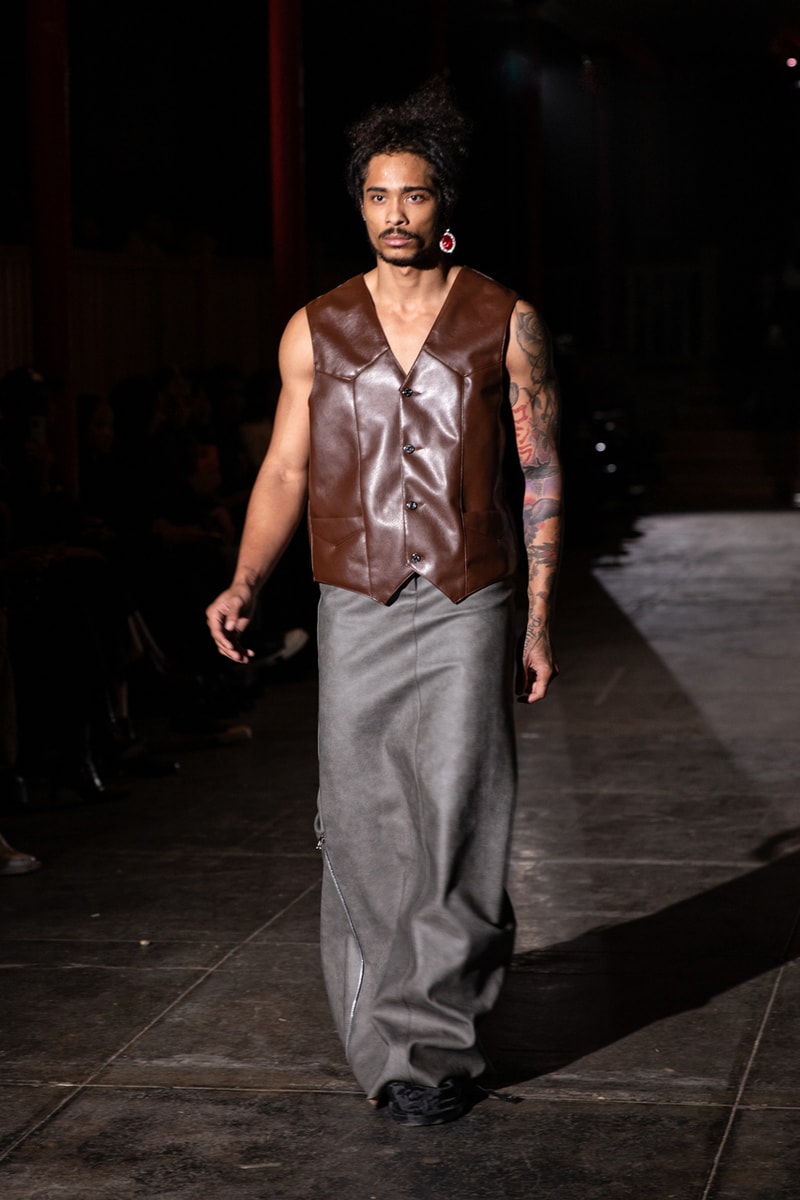 2 of 30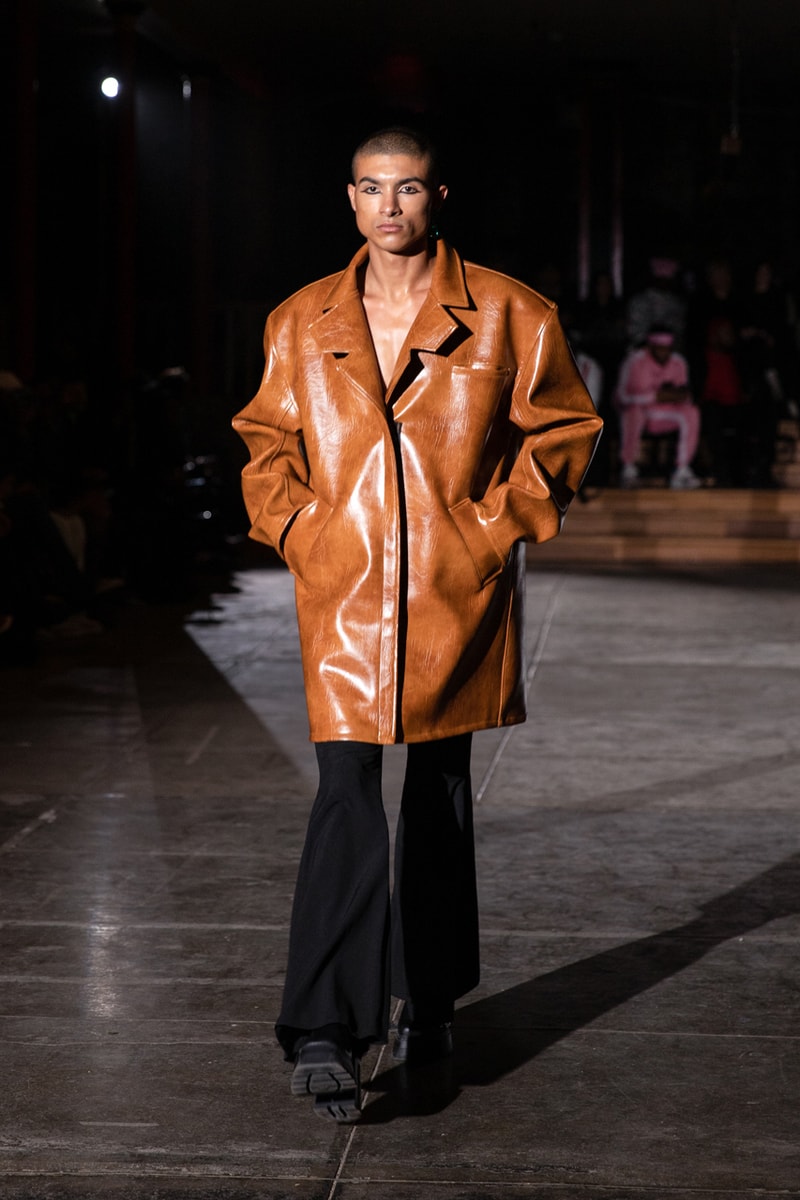 3 of 30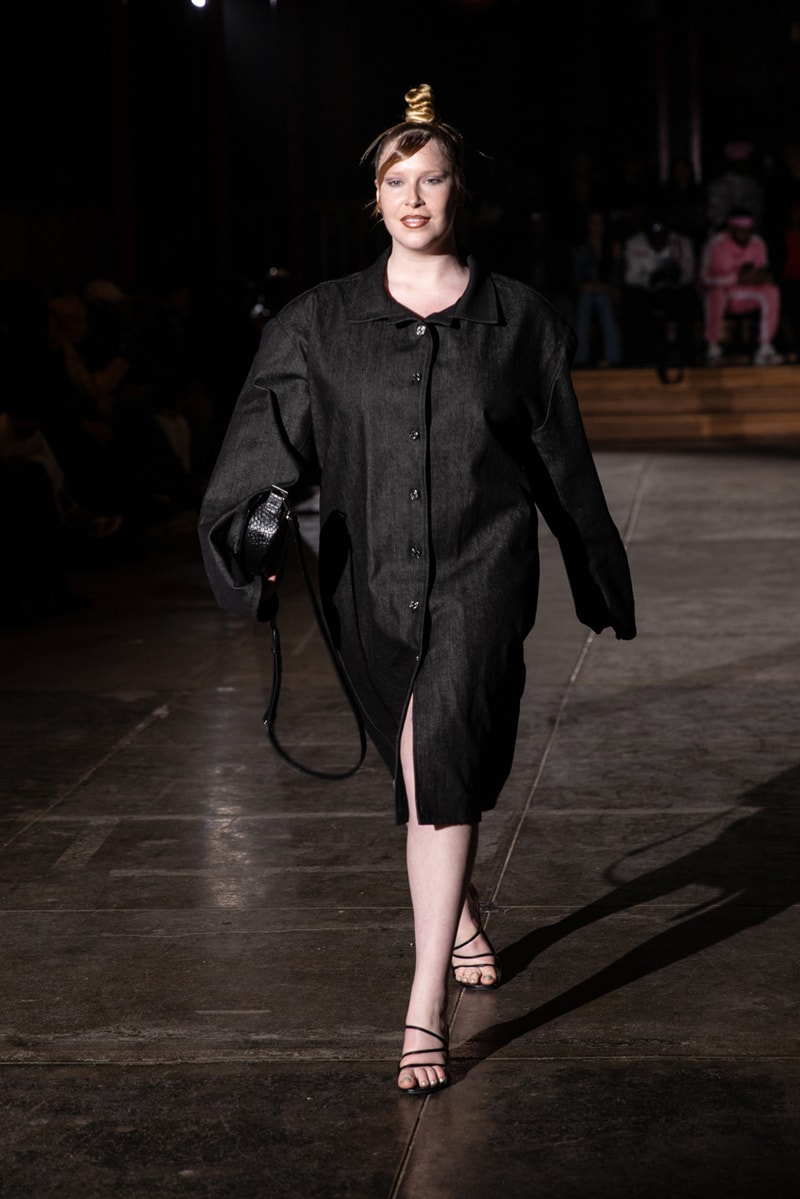 4 of 30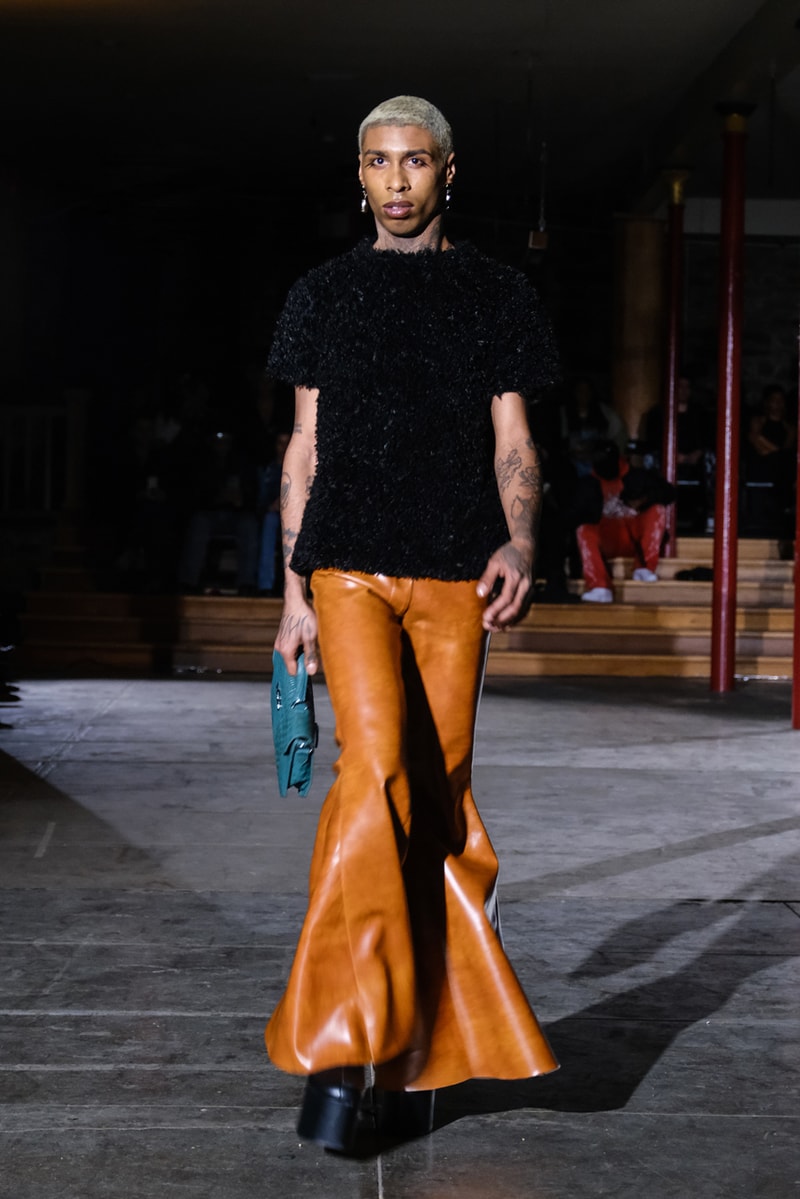 5 of 30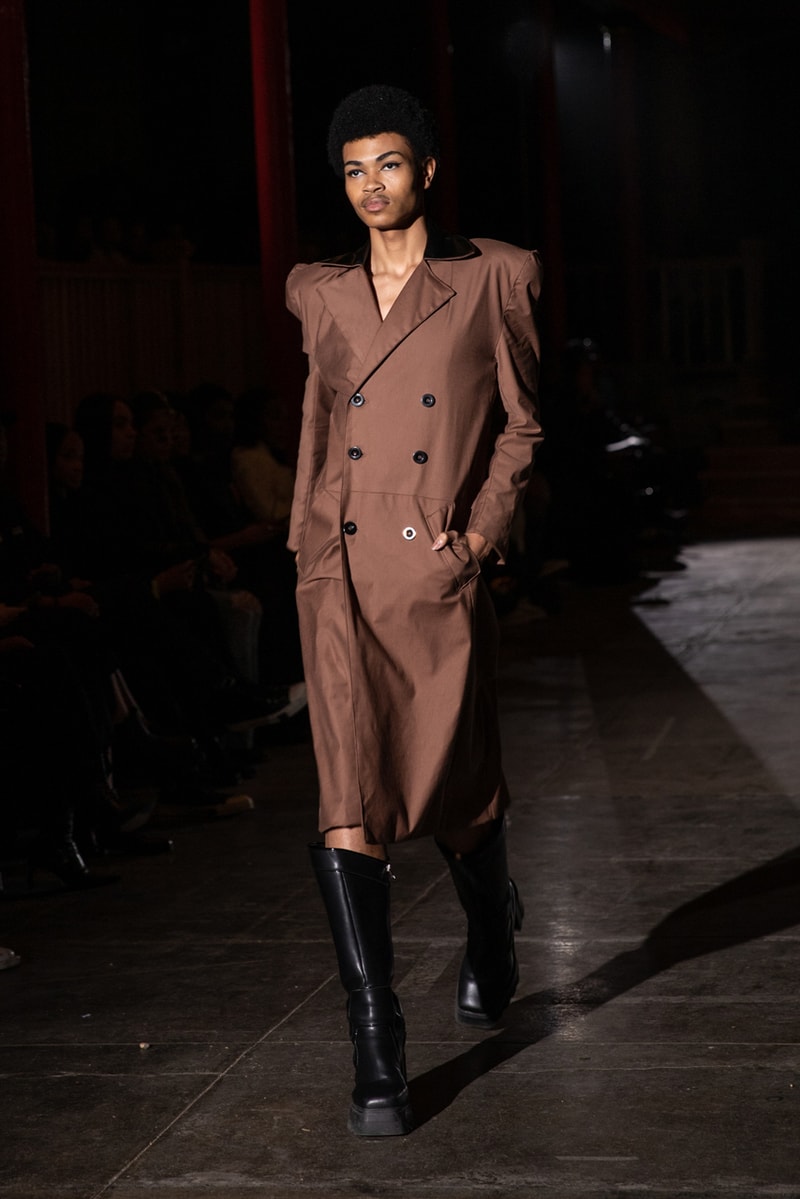 6 of 30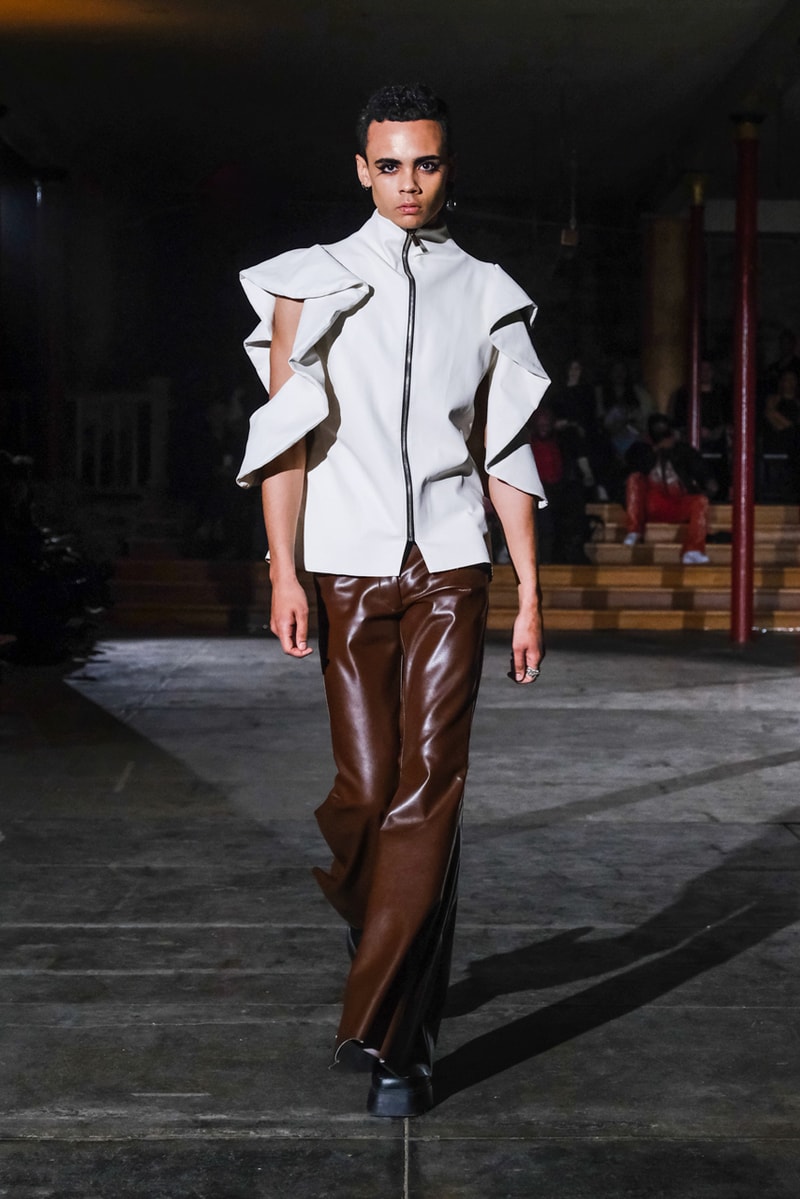 7 of 30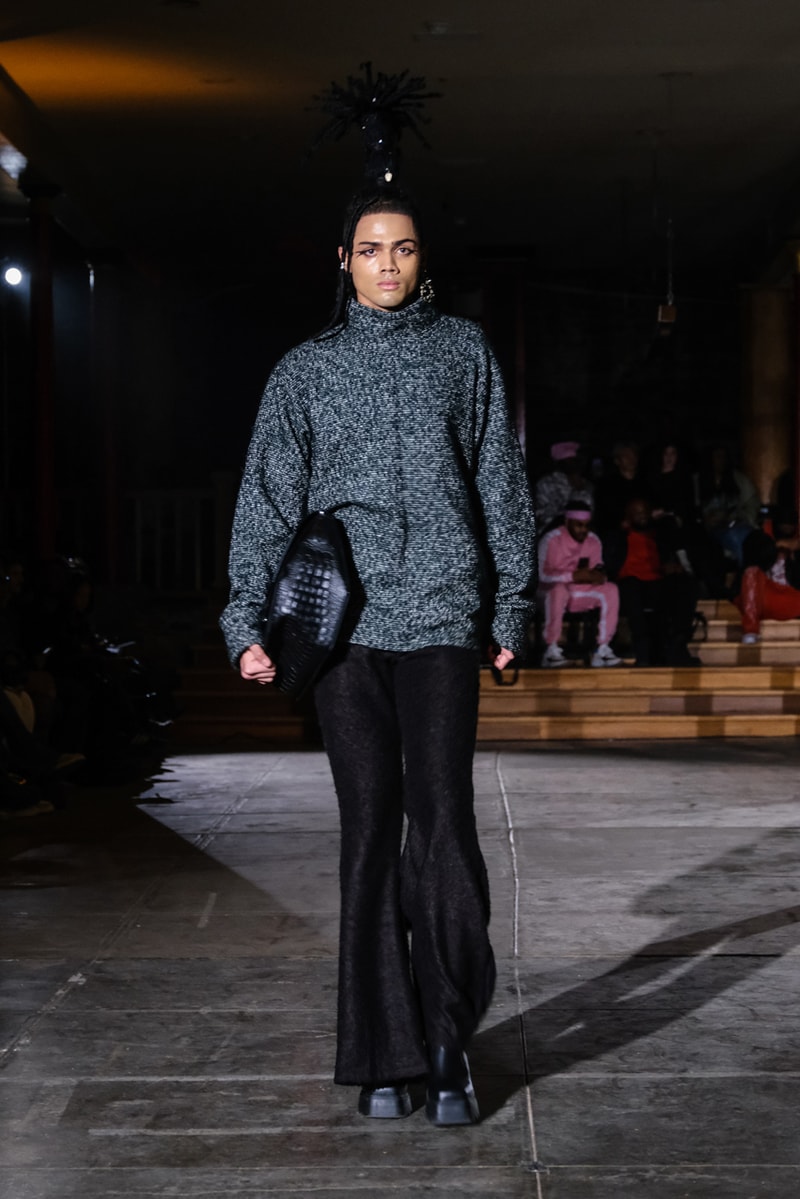 8 of 30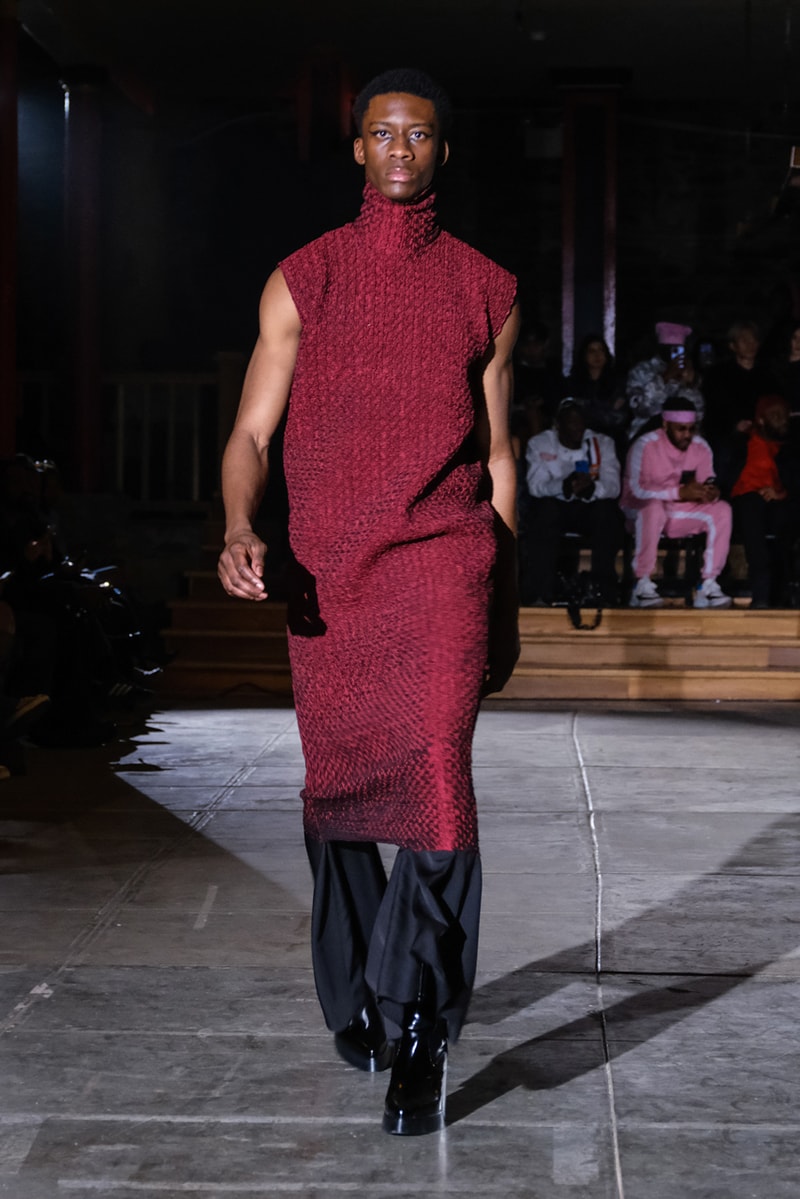 9 of 30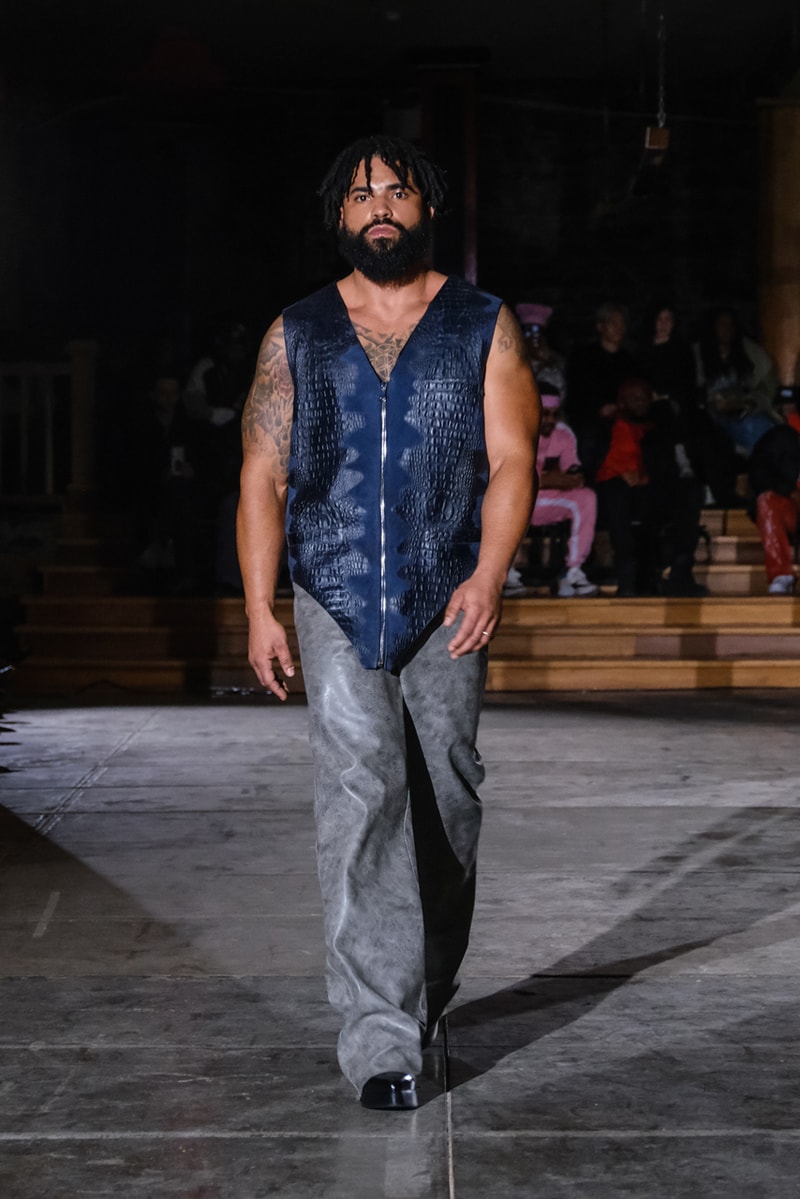 10 of 30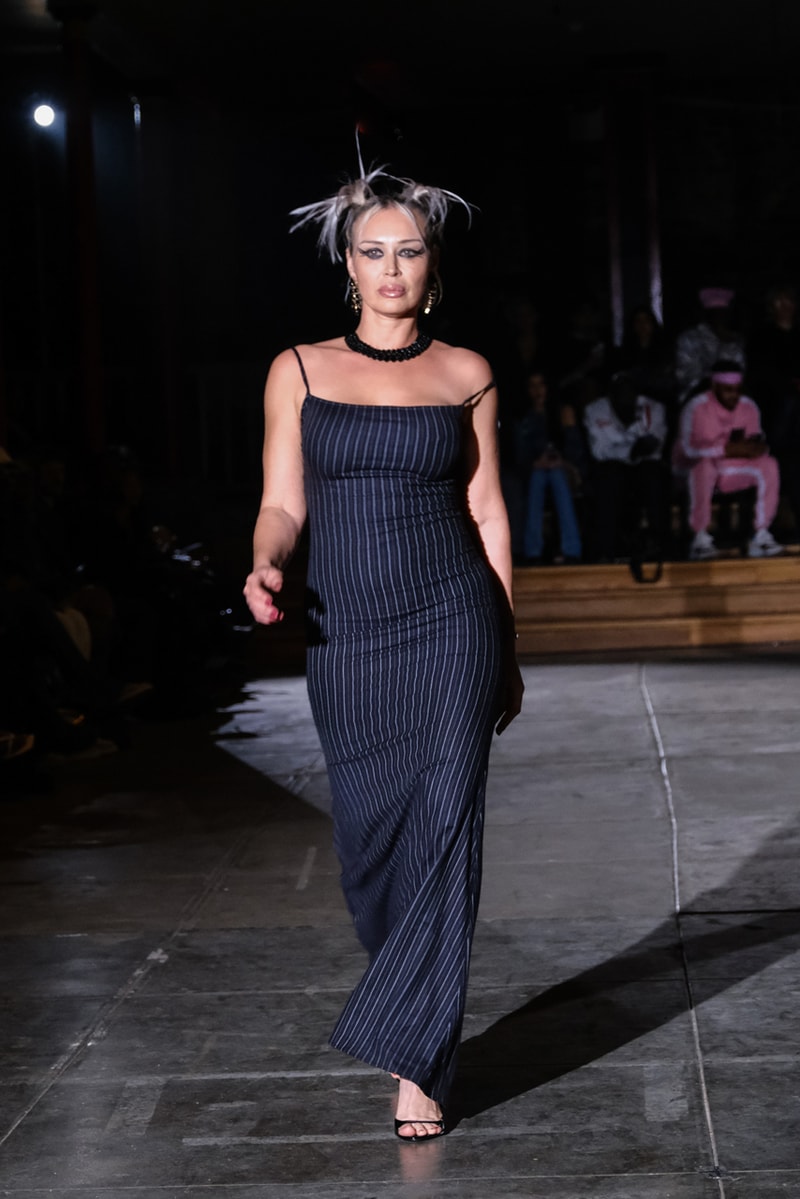 11 of 30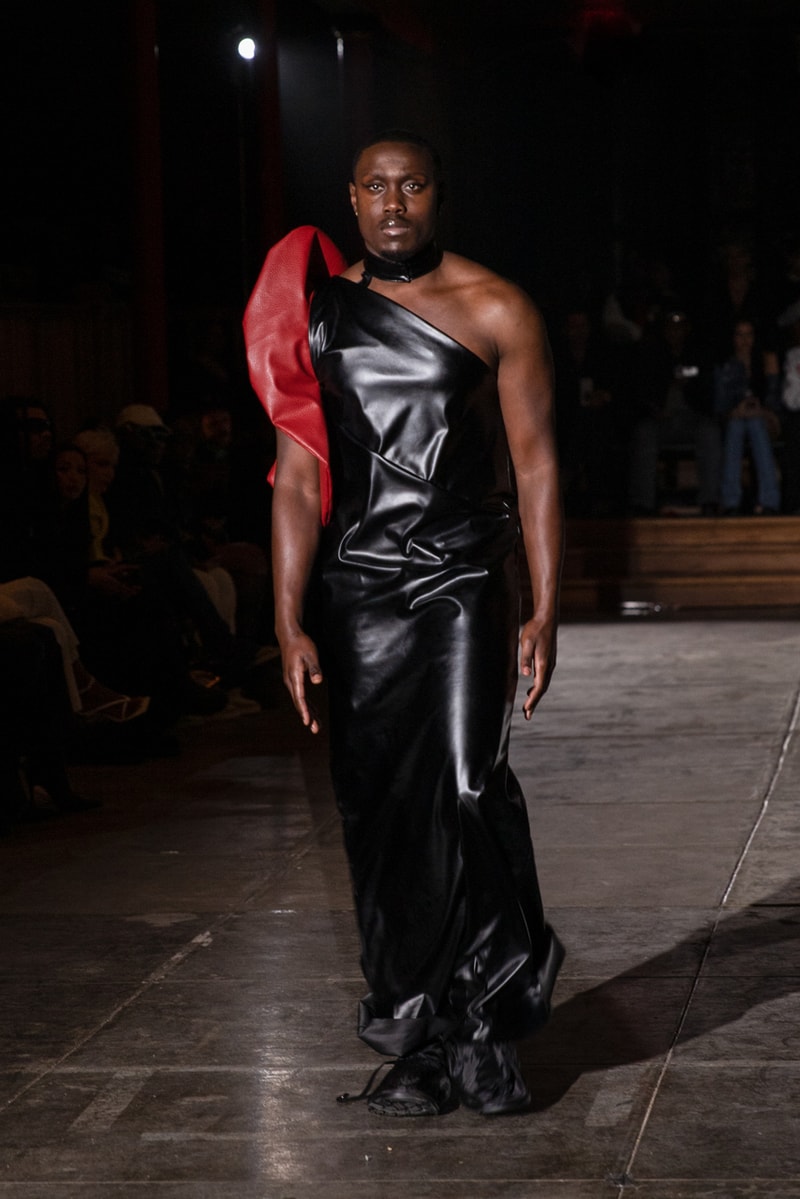 12 of 30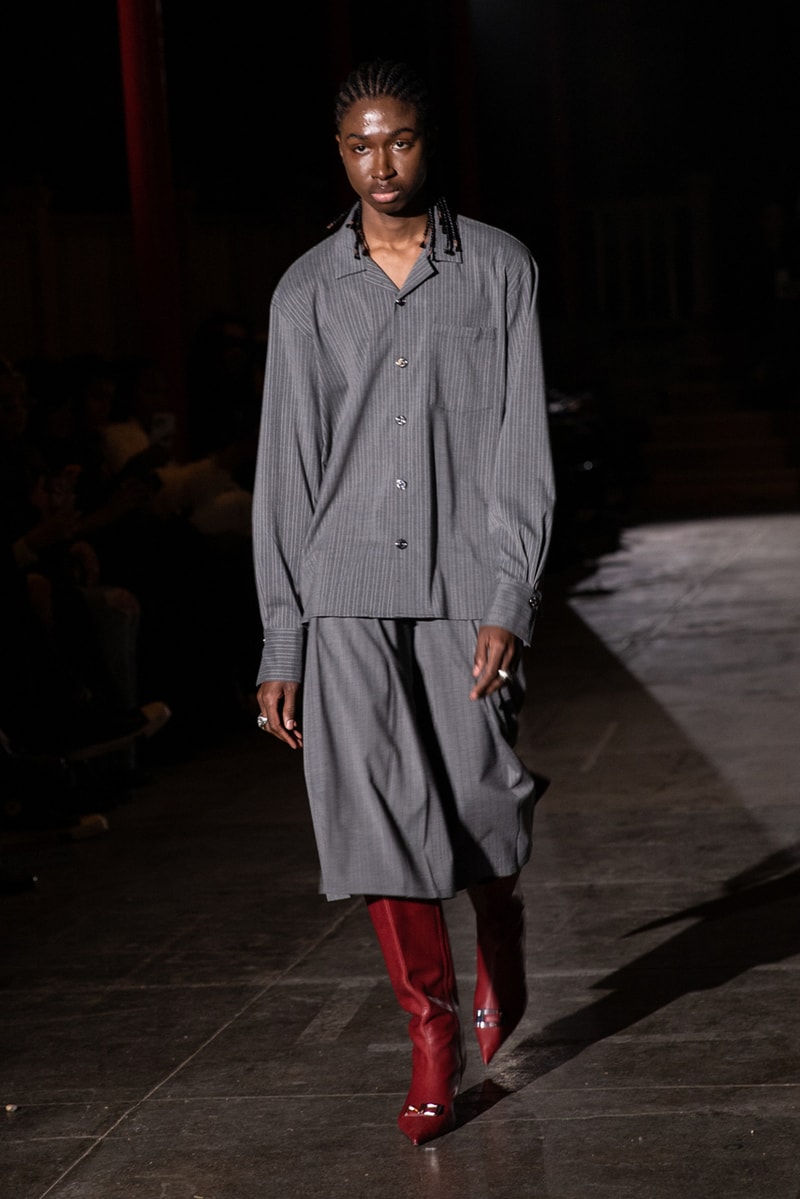 13 of 30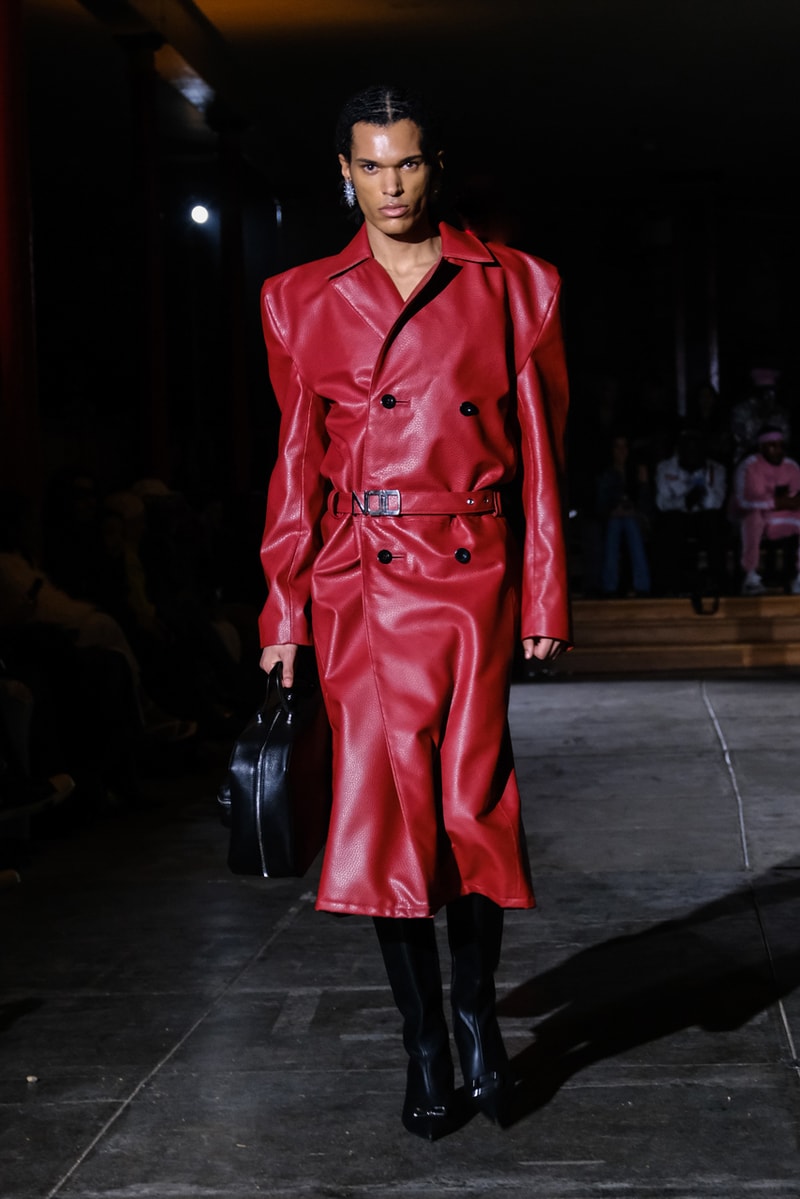 14 of 30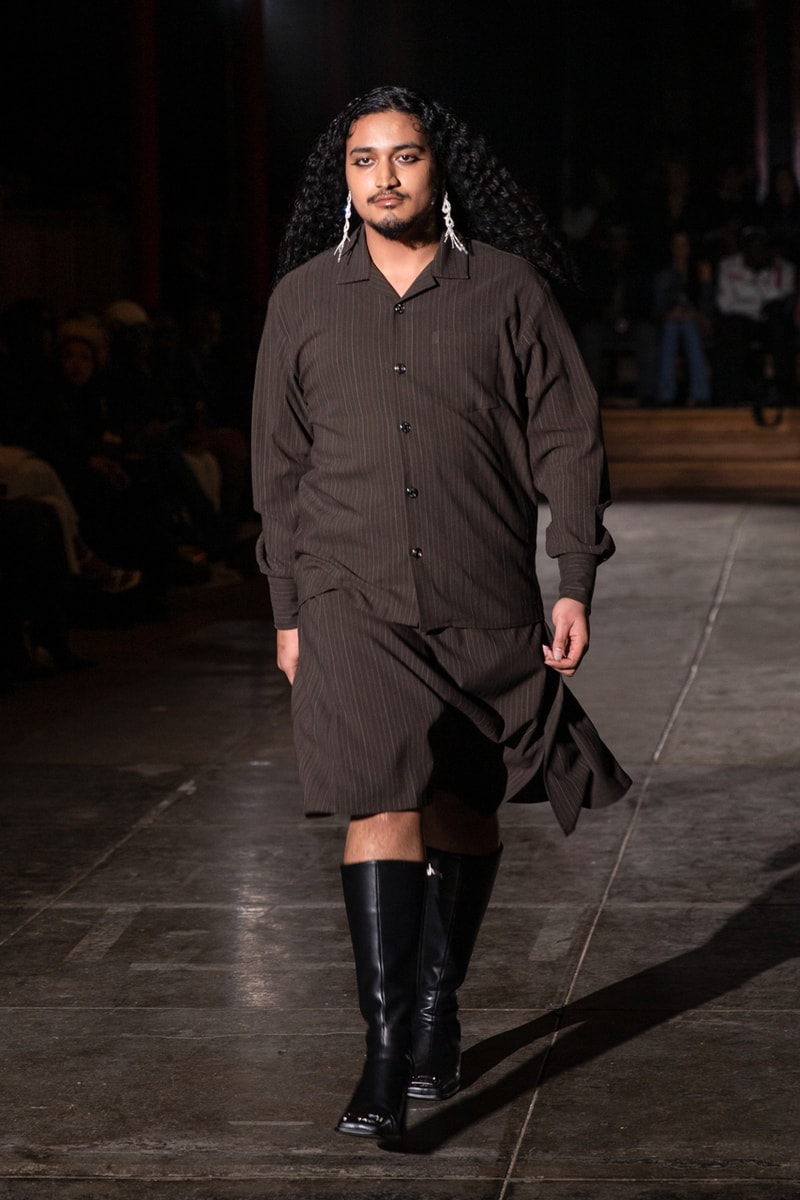 15 of 30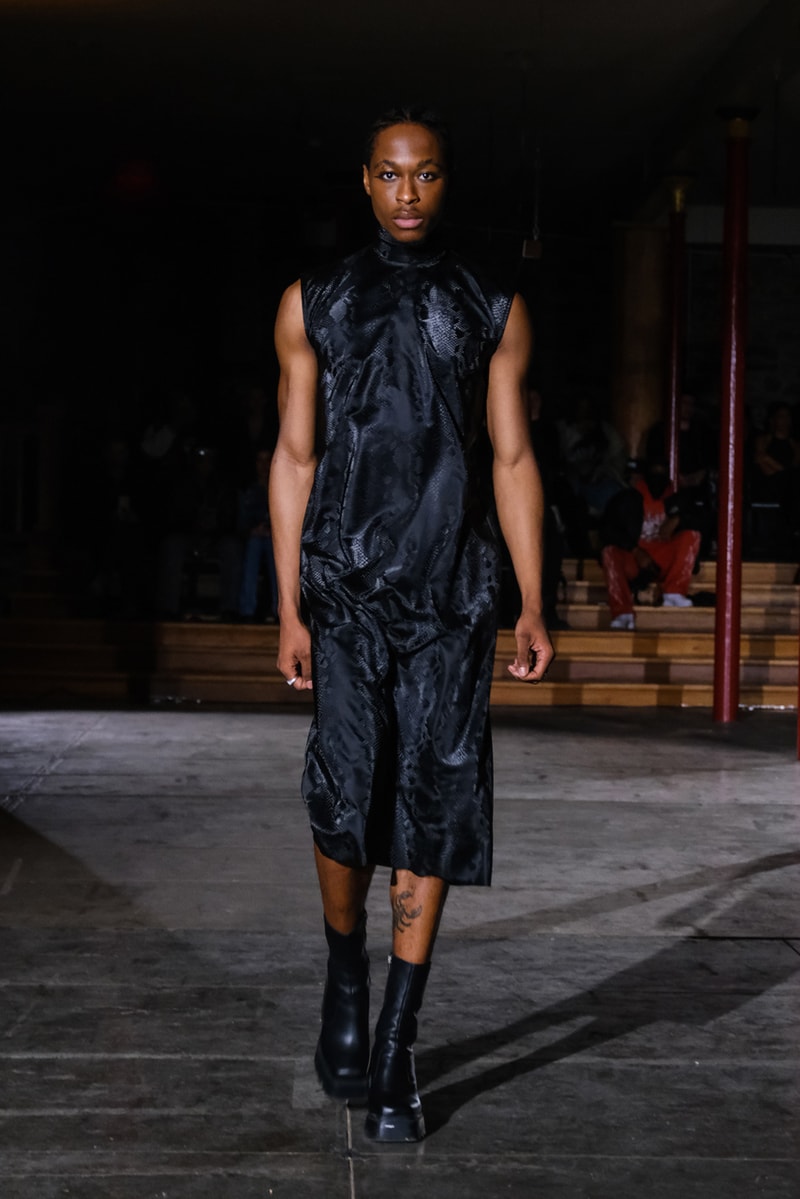 16 of 30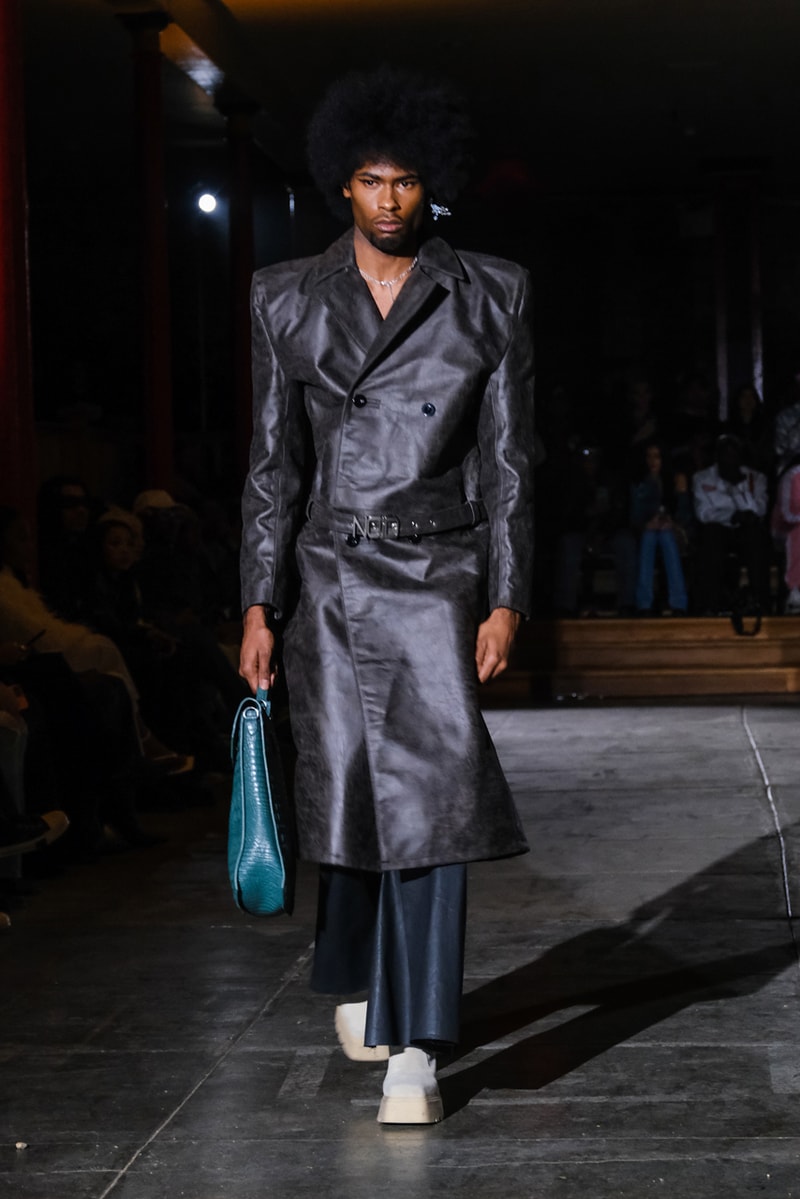 17 of 30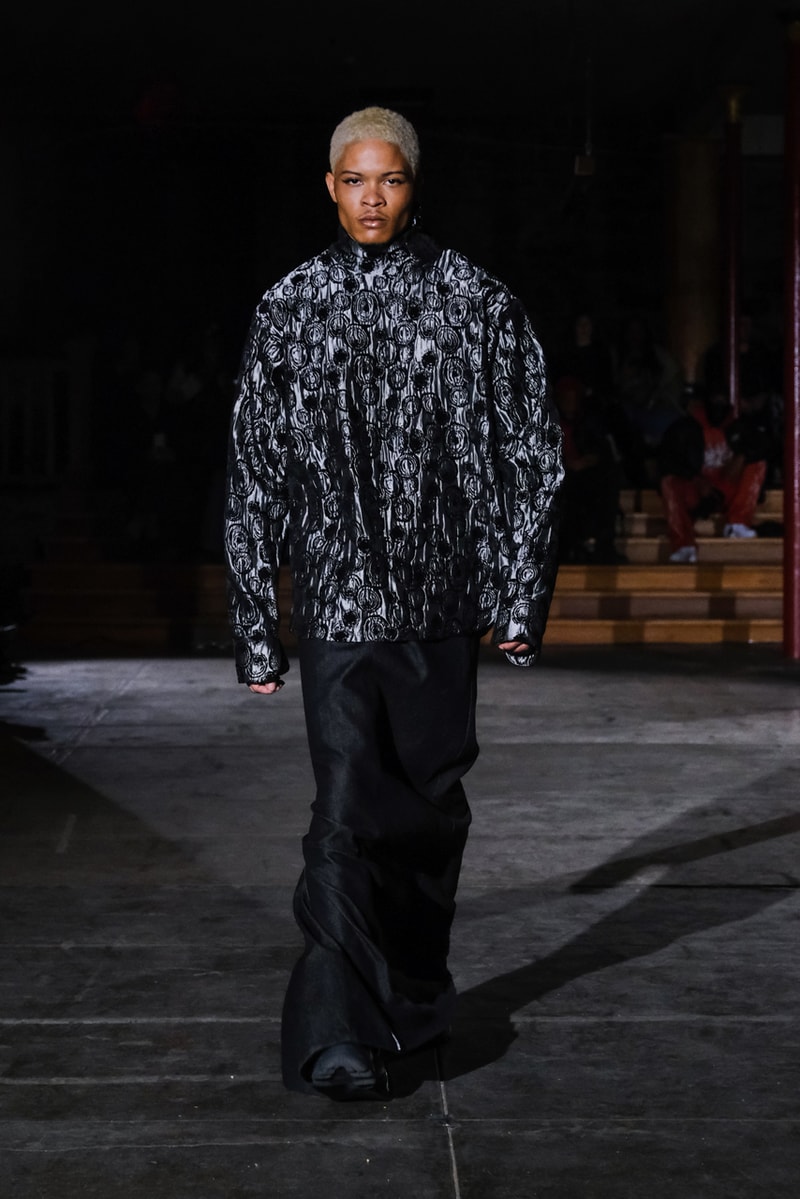 18 of 30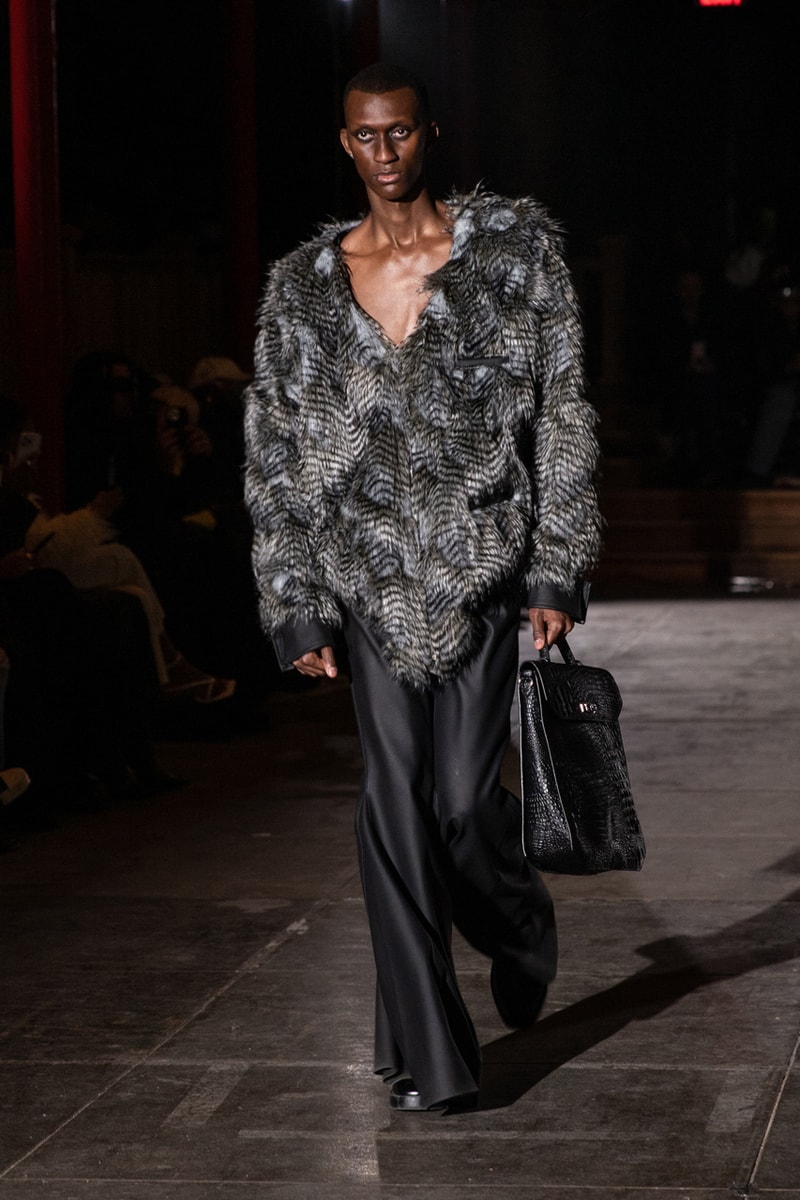 19 of 30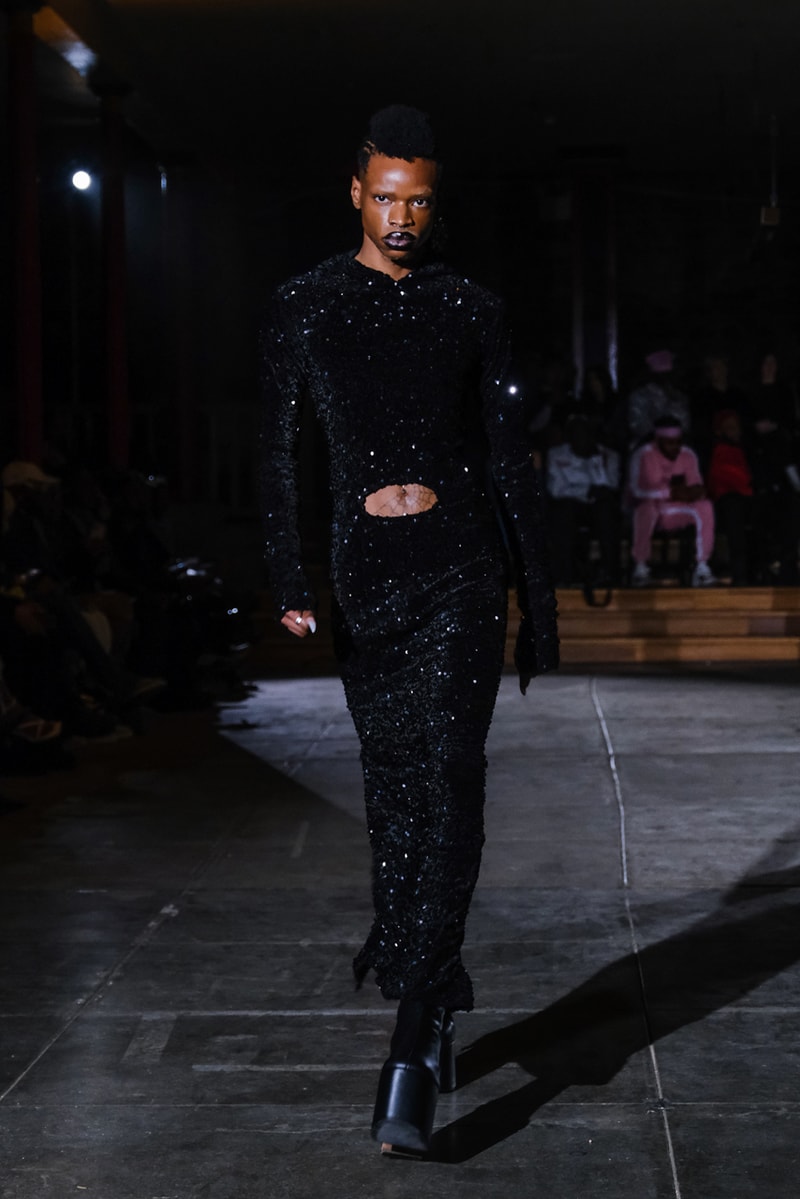 20 of 30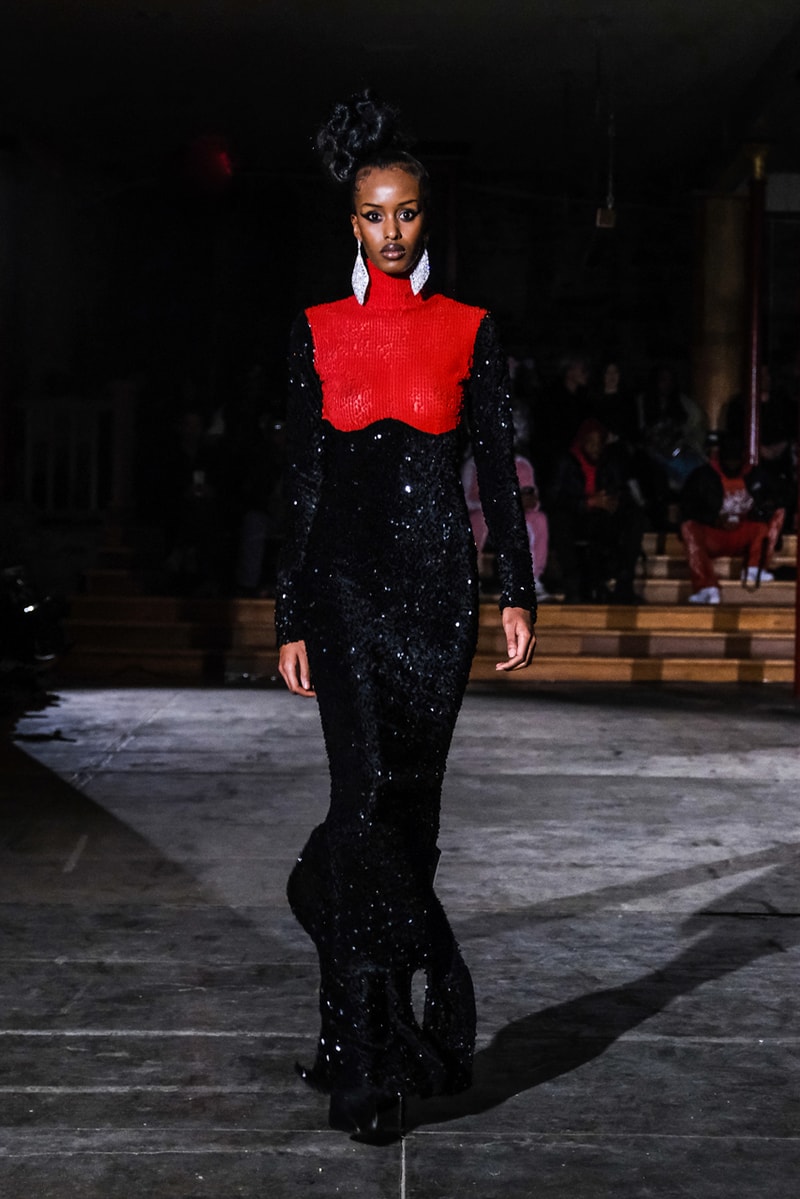 21 of 30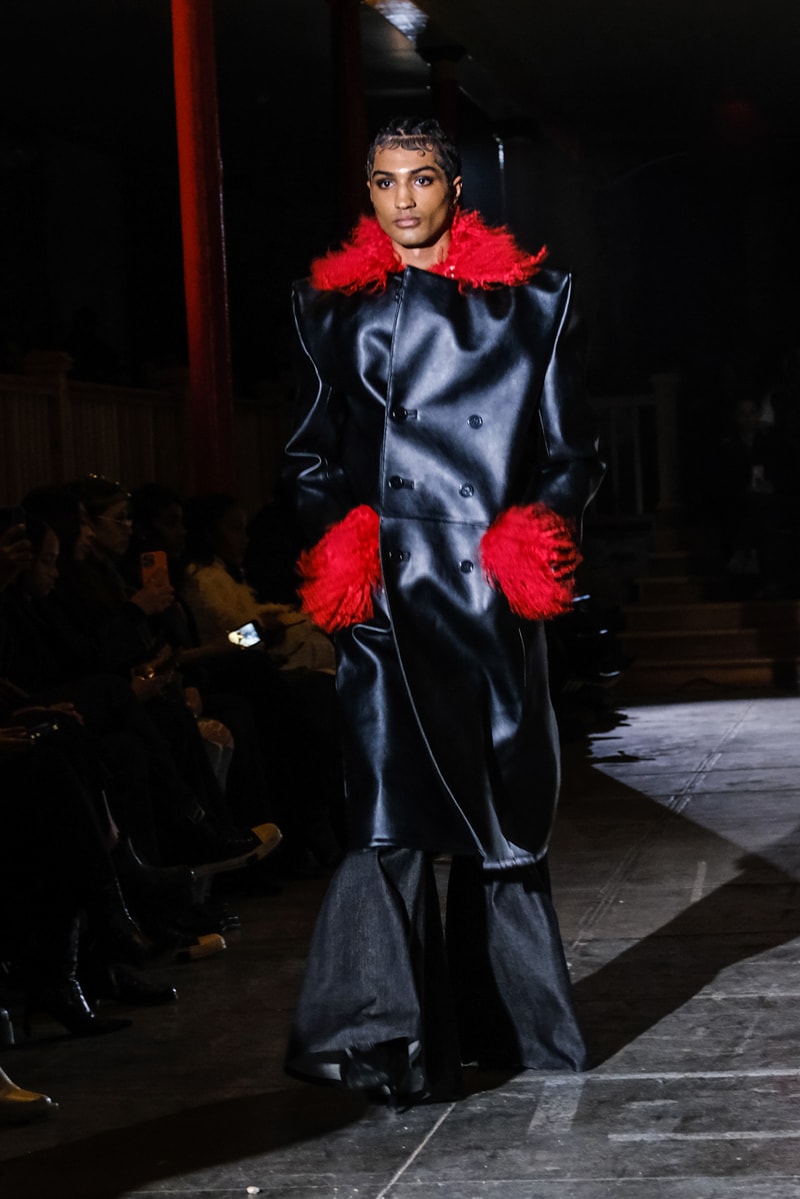 22 of 30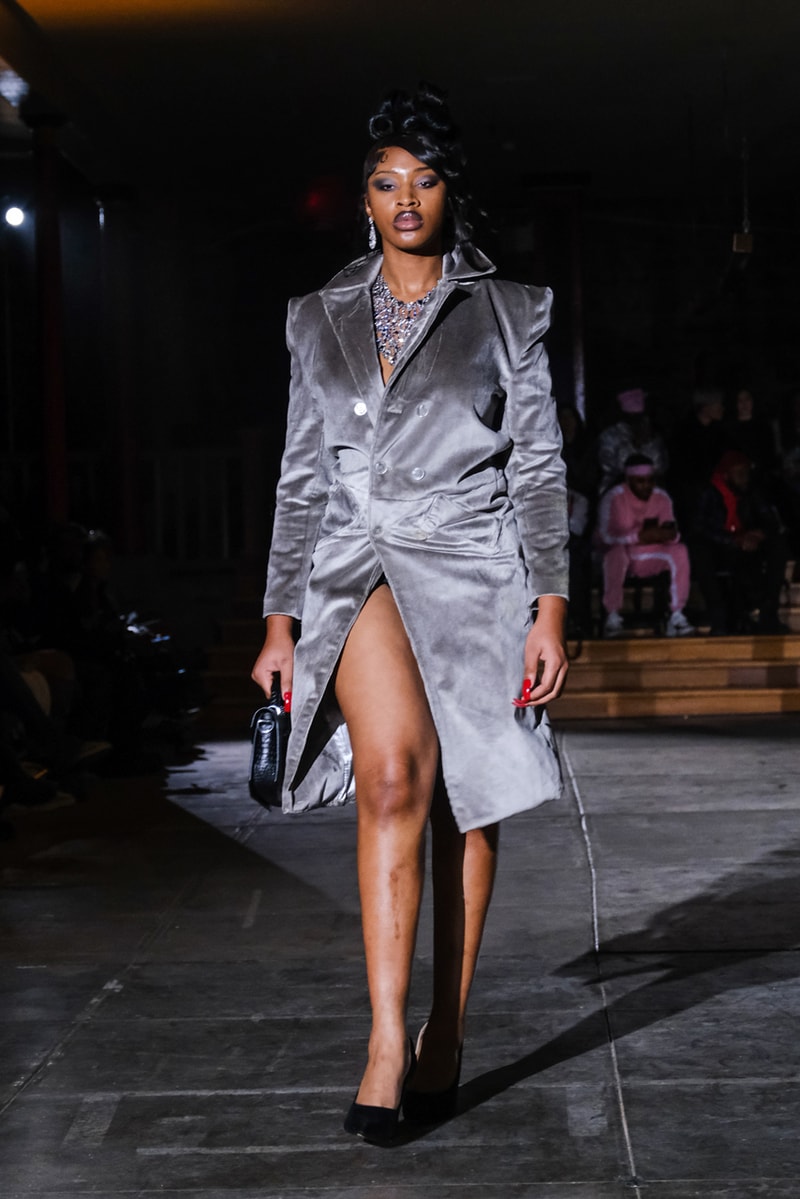 23 of 30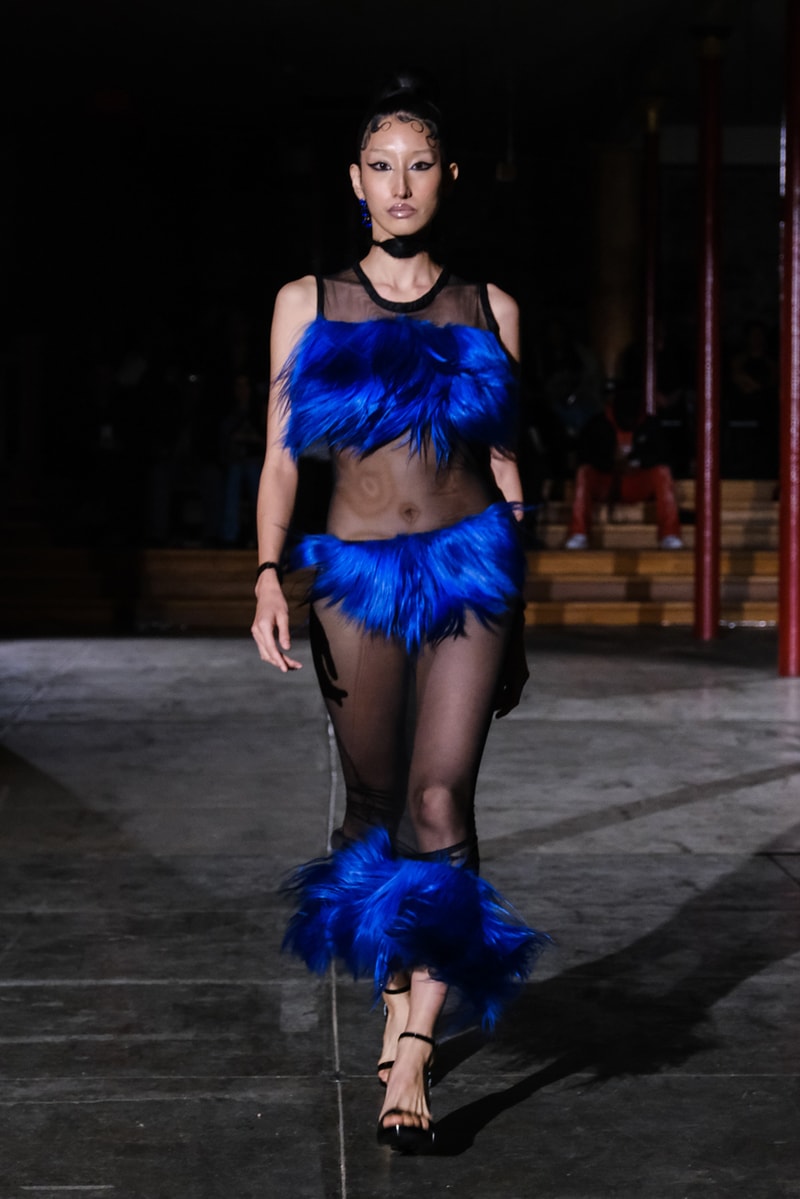 24 of 30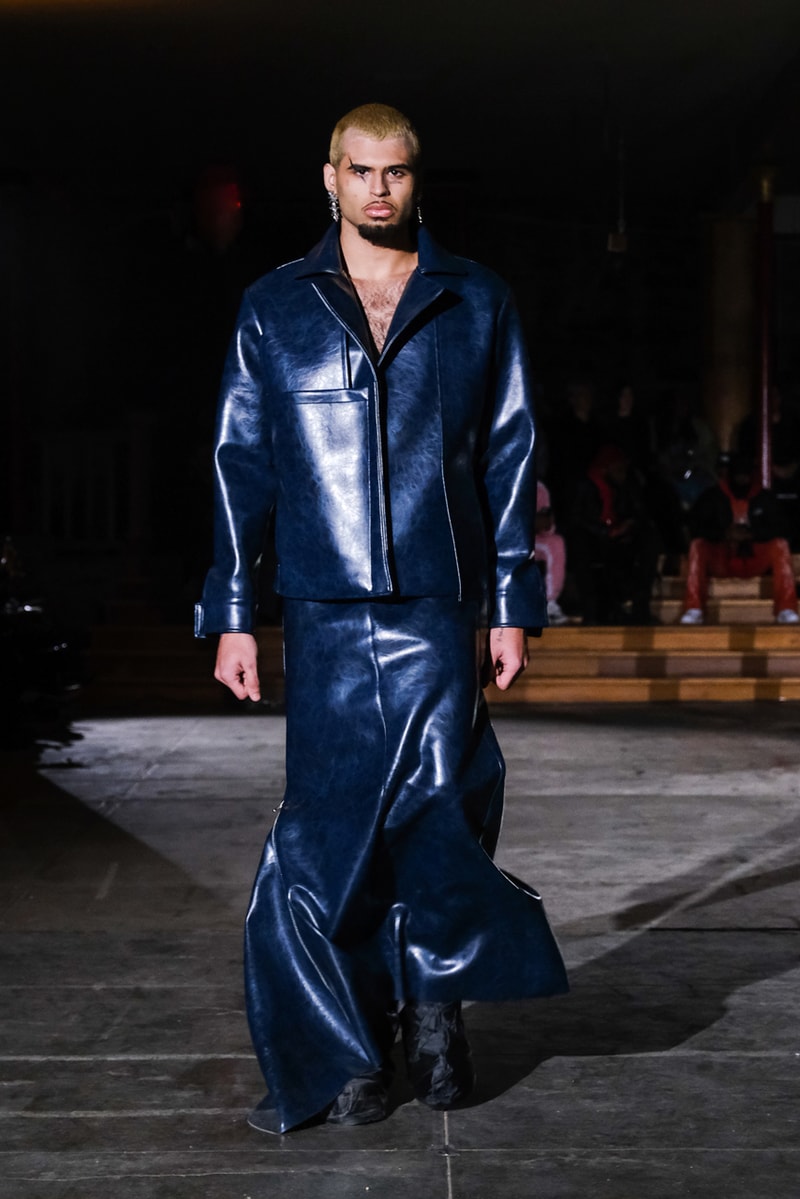 25 of 30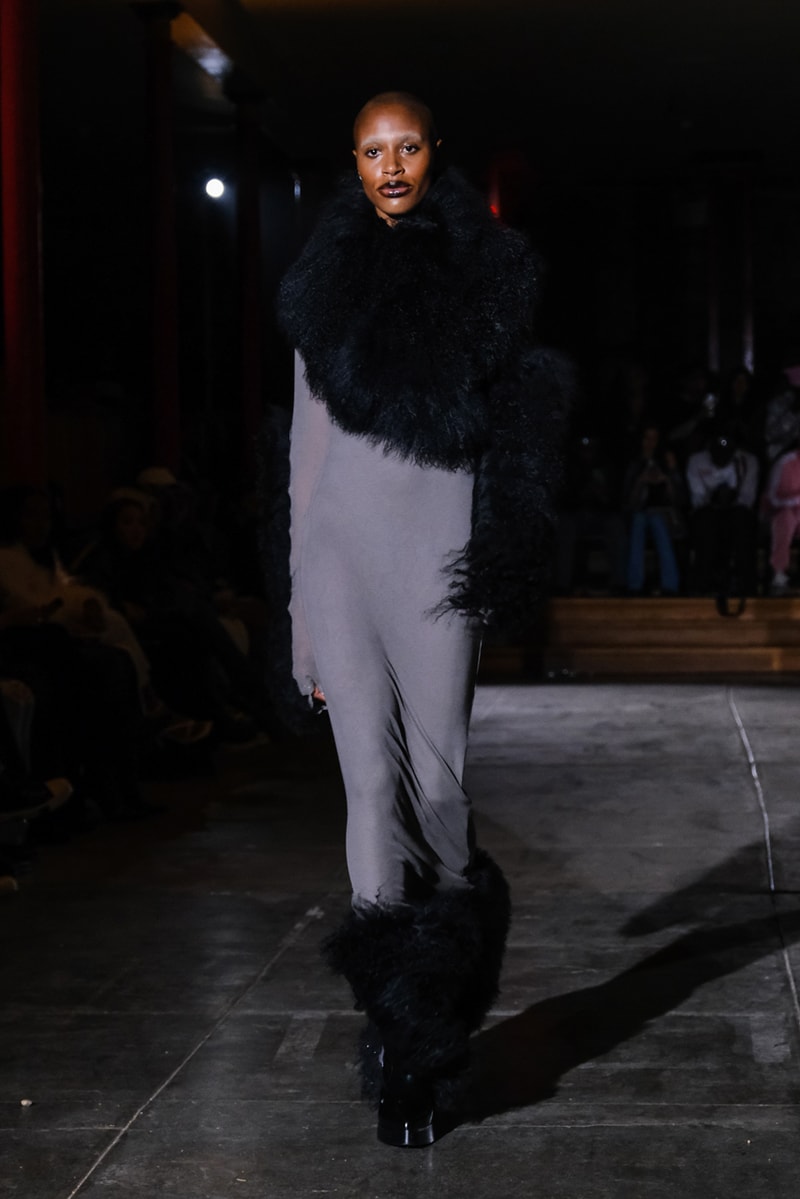 26 of 30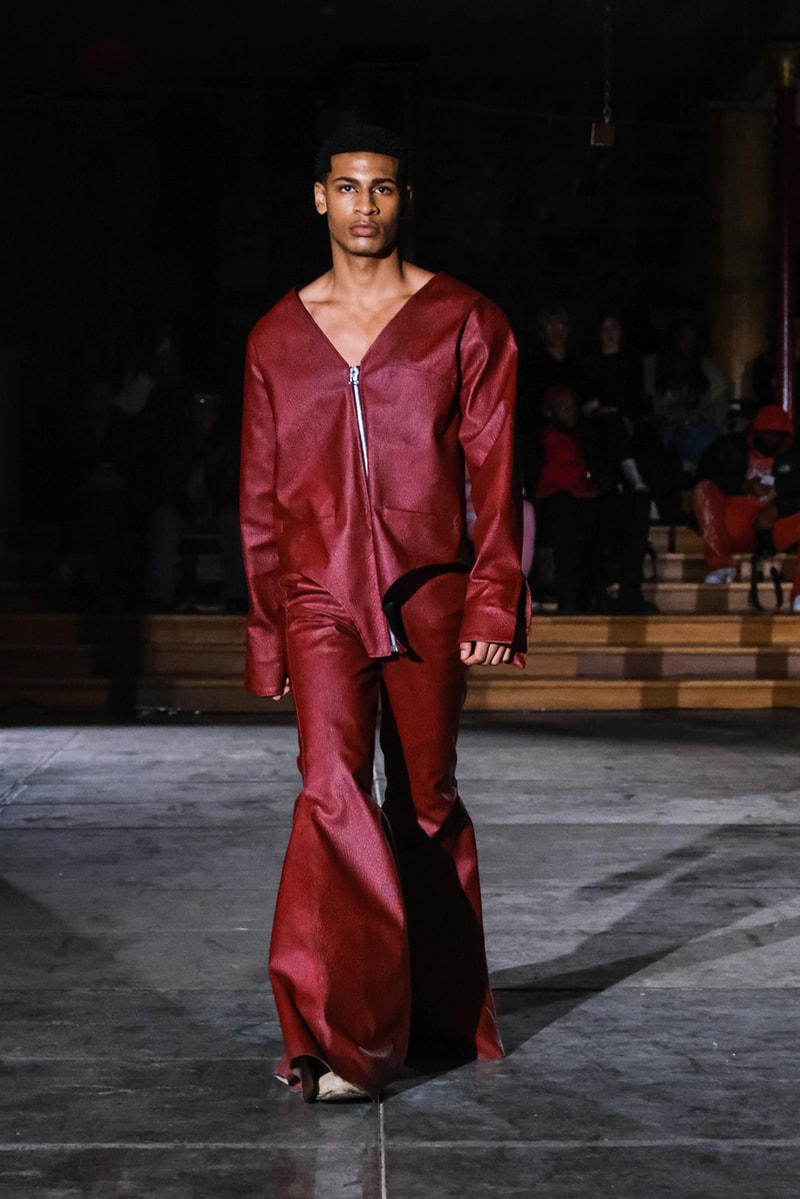 27 of 30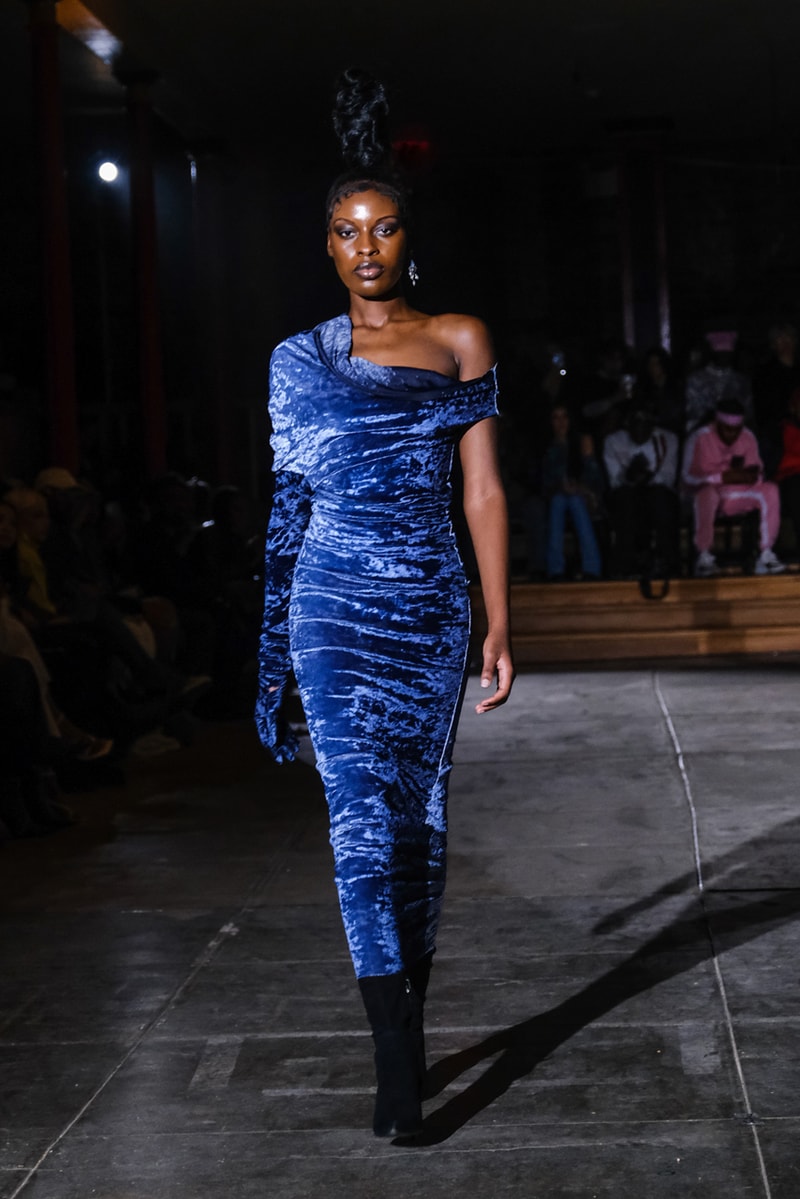 28 of 30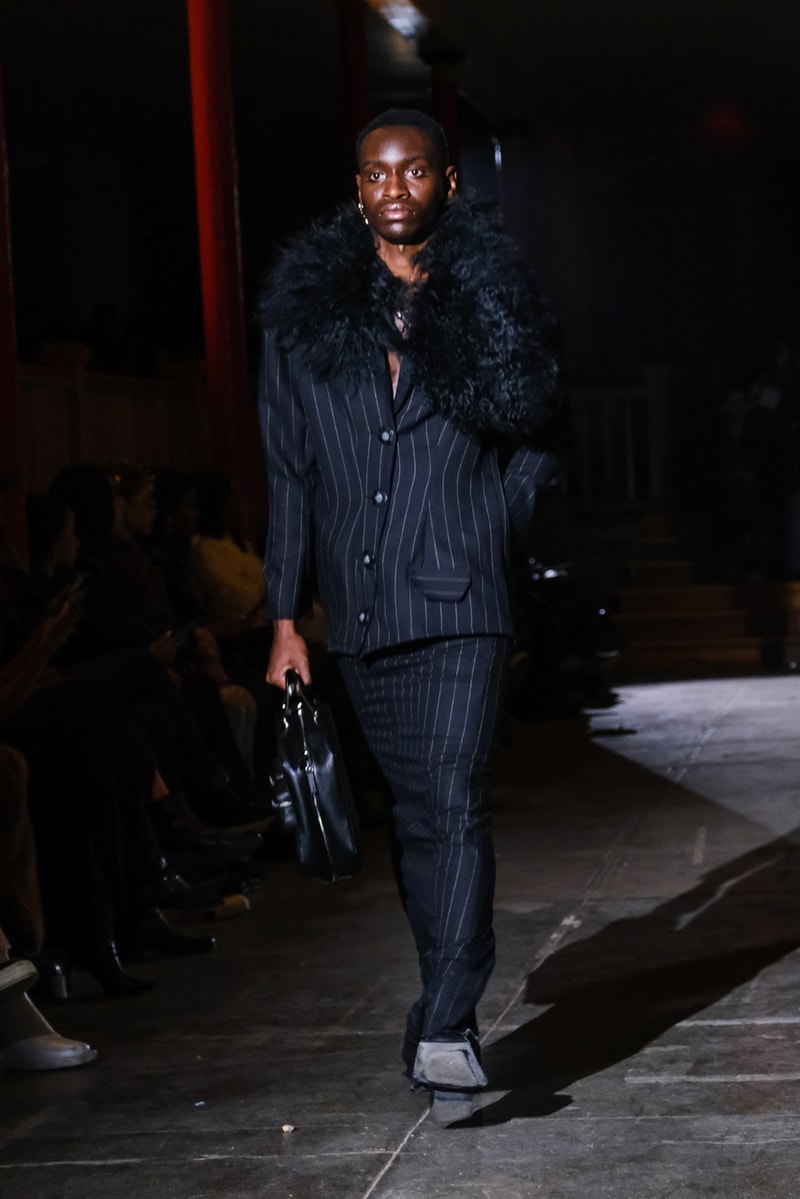 29 of 30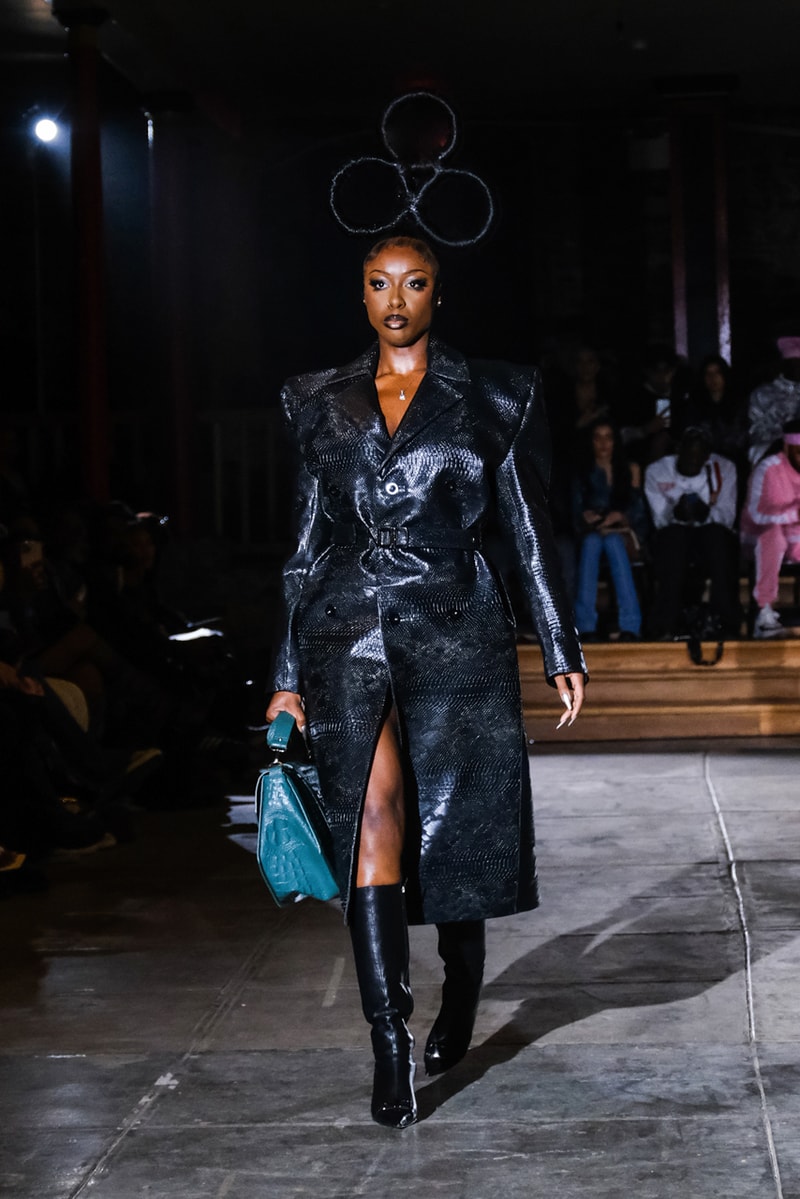 30 of 30
Well before the show was set to begin the entrance at St. Mary's Church in the Lower East Side was teaming with a host of editors, influencers, creatives and fans alike who were largely eager to witness NOID's debut New York Fashion Week show. Although it's still in the early years of the brand, founder/creator Denzel Dion has proven that he has a true knack for design through his catalog of previously released RTW garments and his signature hexagonal leather bag. But even with these successes thus far for an independent brand, hosting a fashion show, during NYFW no less, represented a new wall to scale for Dion. A wall Dion has been preparing to knock down without hesitation.
Entitled "COLLISION," the Fall/Winter 2023 collection served as a catharsis of sorts for the Ghanaian-American designer. Having felt both physically and creatively restricted by available clothes in the market, the creative was determined to further develop his inner design interests. "I really wanted to hone in on what I love to wear. I design what I want to see on the racks," said Dion. "I wanted to have fun, but honing in on my aesthetic which is shoulder-pads, leathers, furs and a luxe feel." The beauty in design precision that is a pillar of COLLISION makes room for Dion's shedding of his former self, which is revealed by the mourning hues of black and red in Ghanaian culture.
The driving force of the collection is its emphasis on form and function, specifically, crafting one's own uniform. Rooted in Dion's love for personal style, each garment was created to live amongst a larger family. Yes, there is the brand's focal shade of black alongside cuts of butterscotch, azure blue, mahogany, gray and merlot begs the question, "Where does the uniform come into play?" But that's exactly where the magic happens. Uniforms are personal. Uniforms are thematic. Uniforms are informed by experience. So the collection's wide-ranging styles are in service of these deeply personal differences.
"I'm all about uniform," said Dion. "It's so fab to know what someone's personal style, code or je ne sais quo is."
Elements of tailoring found their footing in oversized, elongated leather blazers, a navy pinstriped dress, relaxed yet refined coordinating sets and structured trousers that occasionally saw a flared bottom. Another focal point of the collection is a catalog of diverse dresses ranging from a scrunched blue velvet one-shoulder piece to a glittering black sequin dress with a bold red chest/neck contrasting design.
But amongst the catalog of full looks, which was a first for Dion, the collection's crème de la crème was its striking trench coats that served up strong shoulders and cinched waists with silver NOID belt detailing. Making the pieces even sweeter were their grain leather, smooth leather and reptile-embossed crocodile leather constructions in shades of red, deep gray and midnight black.
Although Dion's NOID just broke new ground with its debut runway show, its commitment to wearable, yet forward-facing designs is sure to carry the brand in the shows to come.
Take a look at NOID's debut runway show in the gallery above.
In other fashion news, check out five big menswear trends from New York Fashion Week FW23.