Icykof Is in His Takeover Era
From Supreme drop day videos to being labelled "an originator" by Drake, Icykof opens up on how it feels to finally be receiving his flowers.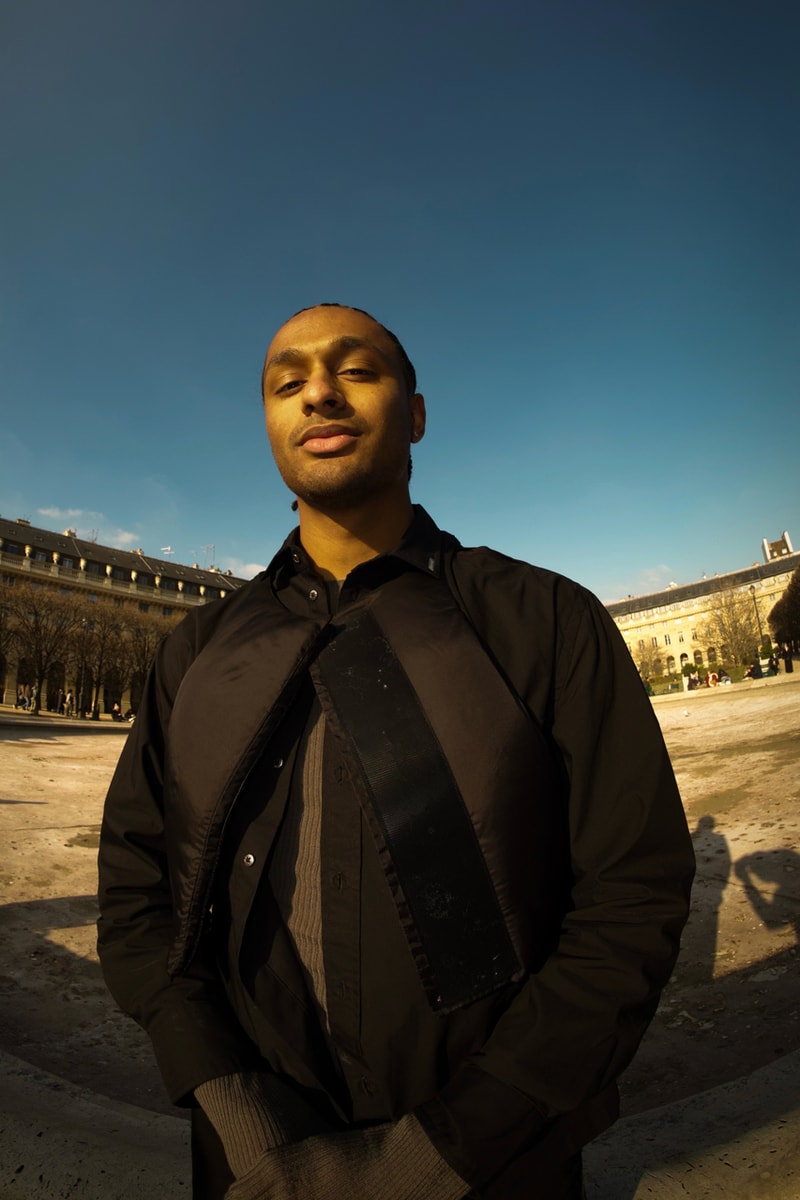 1 of 6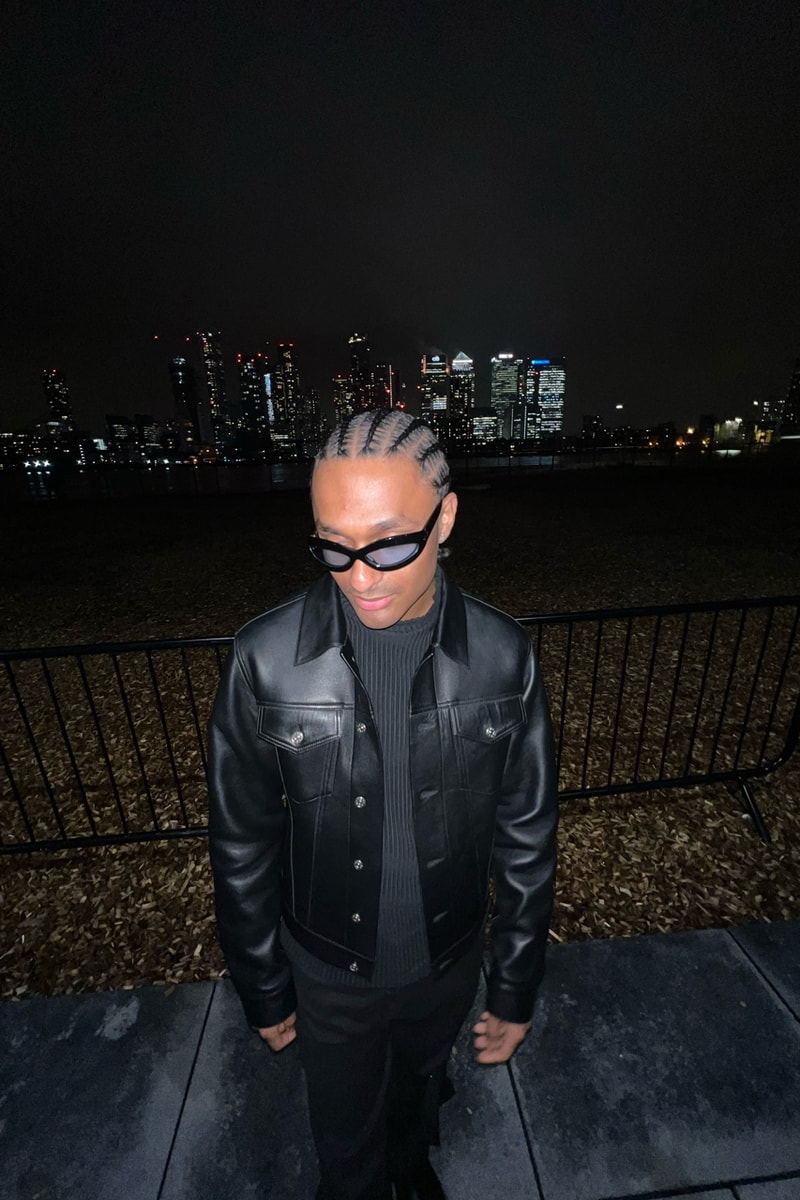 2 of 6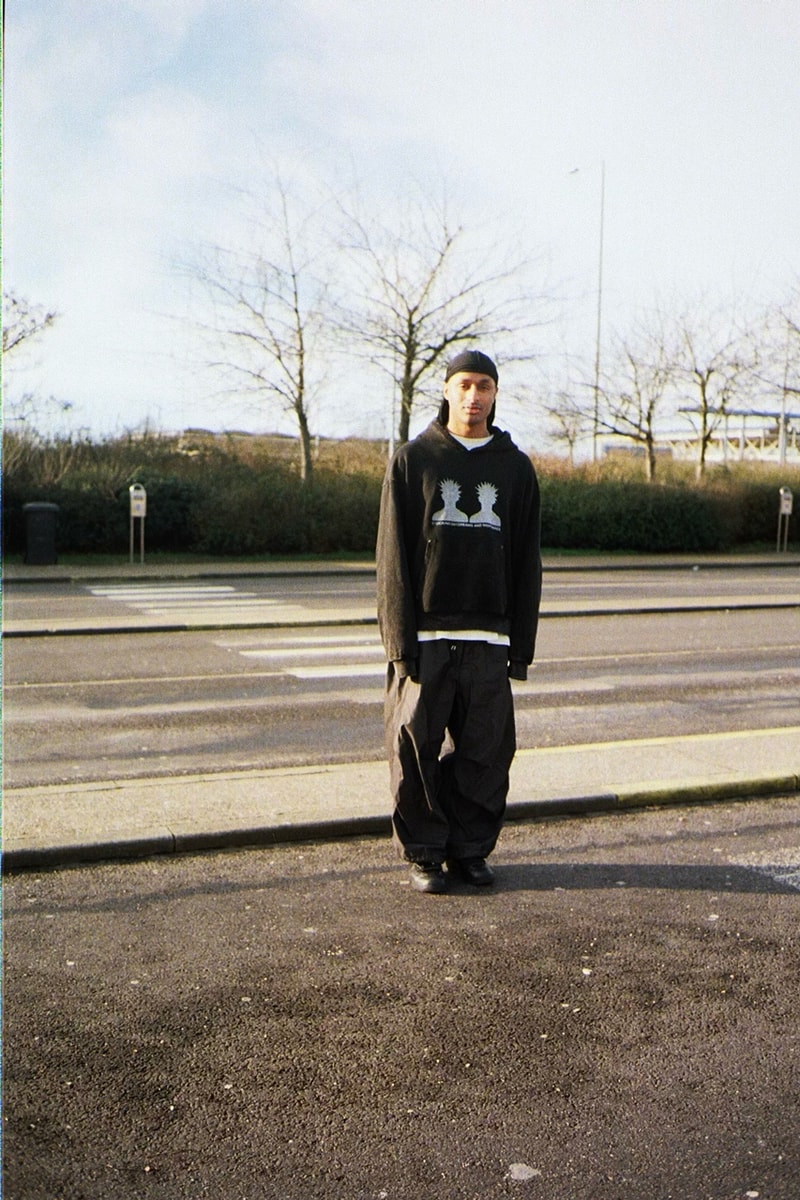 3 of 6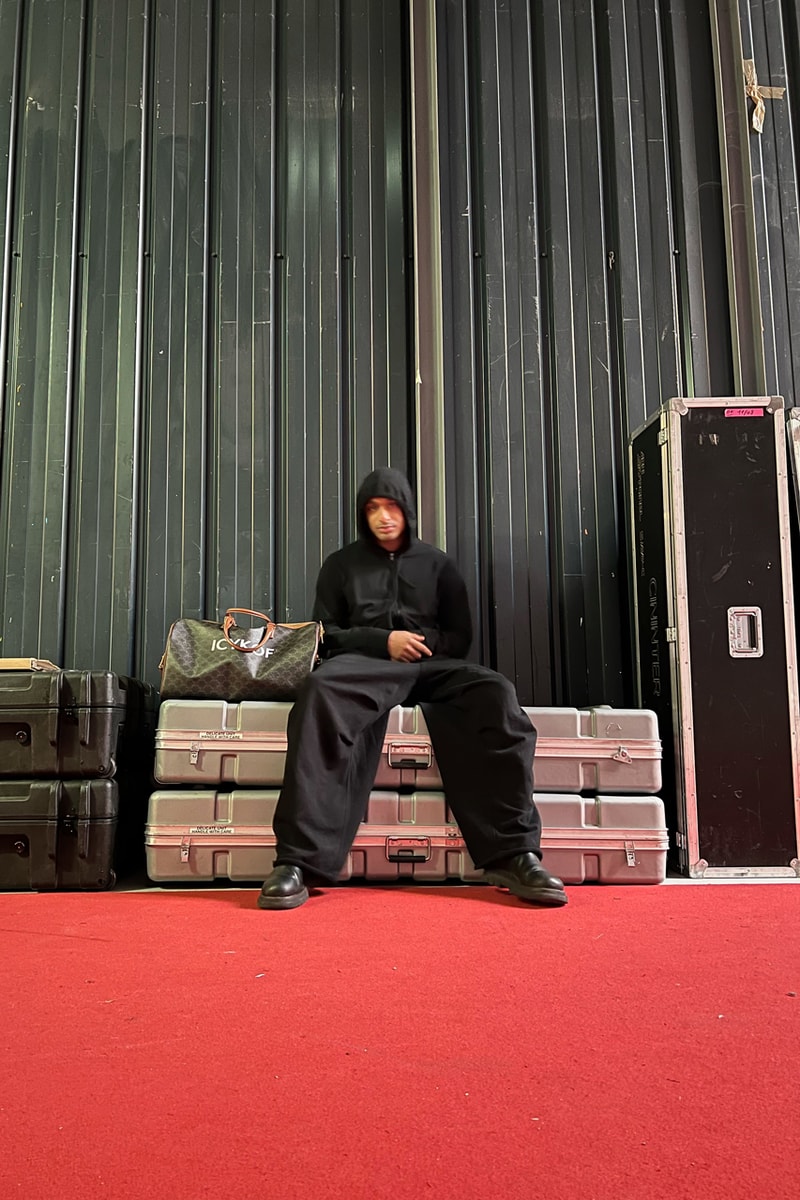 4 of 6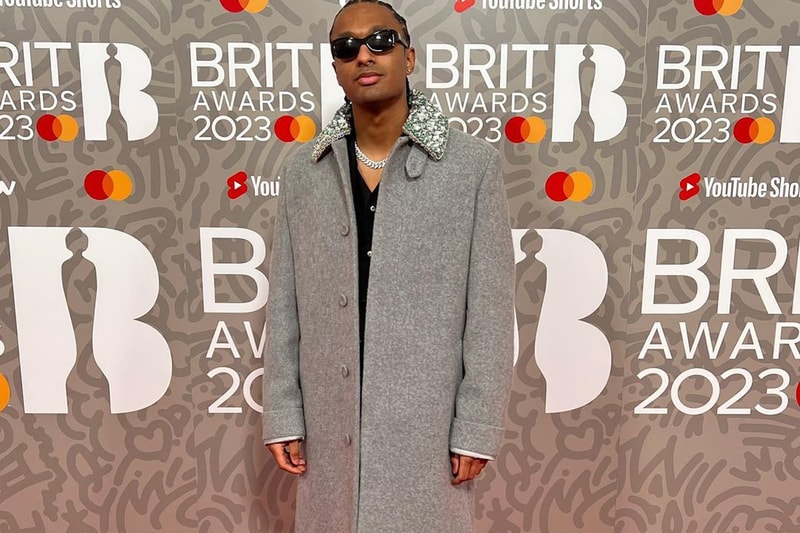 5 of 6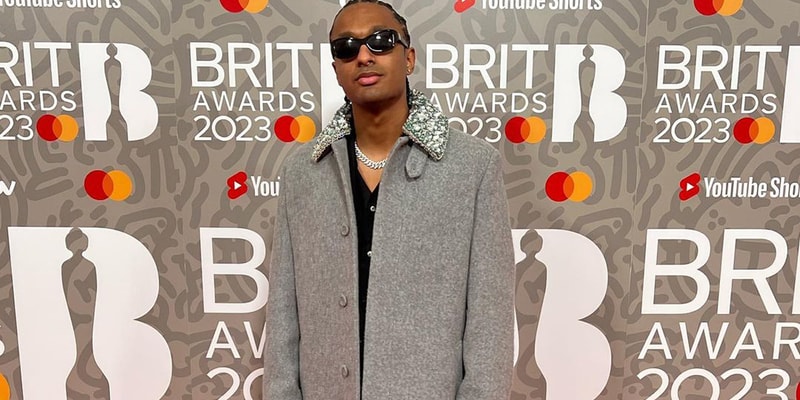 6 of 6
Icykof Is in His Takeover Era
From Supreme drop day videos to being labelled "an originator" by Drake, Icykof opens up on how it feels to finally be receiving his flowers.
"What are you wearing today?"
It's a question you've all heard asked via your socials en masse, but there's one man who has been asking it for much longer than your average street-style vlogger.
Meet Icy Kof: the London content creator who has steadily been taking over the YouTube fashion culture space with his channel, The Unknown Vlogs. Born Kofi McCalla, the 26-year-old has spent the last seven years building up his up-front documentation of fashion, primarily by interviewing people he meets in the streets to find out more about how they've put together their 'fits.
Obsessed with trends and the anthropology around them, Kofi has gone from stopping passers-by on the street to linking up with the biggest stars in the world. Hundreds of thousands of fashion enthusiasts around the world have been tapping into his every move for the best part of a decade – and the appeal is easy to see. His pleasant charisma and genuine curiosity make his interactions effortless, with each person he talks to disarmed, open and conversational.
His post-lockdown content in particular documented this part of human nature beautifully, with people finally back outside wearing clothing that looked to celebrate the new sense of freedom in the air on the streets of London, Paris, Berlin and New York. It felt really real – which is a big part of the appeal of all of Kofi's ventures to date.
His longevity and dedication to documenting fashion have inspired a whole wave of TikTokkers to ask the same questions he does to other people on the street. This was even noted by a special previous guest on 'How Much Is Your Outfit' series, Drake: who gave Icykof his flowers for being one of the "originators" of the genre of viral video now commonplace on social media.
After spending years highlighting other people's moves, the spotlight has now swung around to focus on Icykof himself. After linking up with HYPEBEAST at The Brits, we caught up with Kofi to discuss his rise to prominence, his inspirations and aspirations away from content creation and where he's looking to take things in the next era of his life.
Hypebeast: How're you, Kofi?
Icykof: Yeah, everything's good, man. Everything's been blessing me right now. Life's been good and opportunities have been coming my way – it's been amazing.
You're a man with lots of plates spinning presently. But what was your motivation originally to sort of start that from the get-go?
Originally, I found it easier to make friends online rather than in school. So naturally grew towards talking to a camera and people via social platforms. And then it kind of just grew. I always wanted the coolest clothes growing up – so I was like, if I can make this thing blow, I can achieve this. So that's where I started.
What would you say was your biggest style inspiration for you growing up? 
I mean, Rick Owens, 100%. But I got into fashion through Tumblr… A$AP Mob was massive too, you know, the "Fashion Killer" era. Odd Future, 100%… Yeezy Season One, was a big influence, too. I got inspired by all these movements and then everything just took off from there.
How do you describe the brand and then your own personal style?
My brand, Bonne Nuit is very focused on things that are simple, and have a quality feel. The brand, really, is me trying to tell a story through the fabrics and the shapes I use in the clothing. Bonne Nuit is just my true young self. Growing up, I could only have that one set of clothing at the beginning of the year that had to last me for the whole year. So my mindset going to design was longevity. People will have these items for a long time. I wanted to make clothes that my dad would wear too – creating clothing that was easy, accessible for everyone, and it's long-lasting.
I hear you've been working with Aeliza's Jack Harper on some of the bits you've put out, too…
Yeah, Jack Harper has been helping me since the very beginning, like, 2020. I got tired of buying into trends which were just coming every single week. So I was like, let me do something different. Why not buy something that's better quality… that will last longer? And Jack was, like, on for the ride, on the team, helping me out.
View this post on Instagram
There are obviously there are a few references in your clothing to nightlife and your DJing in Bonne Nuit too…
I spent a lot of time DJing, mostly in Eastern Europe and in London. I made my release this worker jacket – and the concept behind it was a jacket you could throw on and off while DJing. It's not too rigid on your body: it just slides on and off your body. I usually don't really wear T-shirts when I'm DJing, so I would just have a jacket on. It just sits nicely on the body when I'm DJing. Everyone's very hands-on and it gets hot while I'm DJ'ing – so I wanted something free and spacious to help that.
You've spent a lot of time sort of analyzing other people's clothing over the years. When was the first time you kind of thought, right, I want to start making these videos documenting other people's style?
It actually progressed from the Supreme drop videos I was doing – that's where my YouTube videos kind oforiginated. I was going to Supreme, filming people lining up to buy clothes and filming what they bought… but I was never confident enough to ask them a question like, "what are you wearing?" – that happened later.
I've always been interested in people's style, because I come from a background where I wished I could have nice clothes, I always wished I could buy this and buy that. So I thought that's why those people resonate with me as well, but over because I was giving them a perspective that they could relate with and then naturally just progressed where my channel was getting bigger, I was getting more confident on the camera. Then I just started saying, "how much is your outfit?", and then, "what are you wearing today?".
You clearly have a desire just to get the grips with the anthropological side of things, too – understanding "why" people are throwing together certain things, and asking them directly about that and trends…
Yeah, it's interesting because my videos really freeze time for that moment. I set it upon myself to film straight after lockdown and capture what people wearing after lockdown.They couldn't buy clothes and show their friends, and we weren't allowed to leave our houses. So it was like the first time filming people on the streets and what are they wearing.
Every single person was just looking super fly. Everyone was looking so good, and everyone was friendly – they want to talk – and I aimed capture that atmosphere with these videos because it was a beautiful moment in time. It was the first time I walked around London… and everyone just looked so cool. That natural excitement of being back outside again and then doing that self-expression through clothing… that was a moment.
"Growing up, I could only have that one set of clothing at the beginning of the year – it had to last me for the whole year. With Bonne Nuit, I'm creating clothing that I hope will last a lifetime."
When did you think you really first started to see your content gaining traction? And do you think it's like, changed quite a lot since that sort of like the initial stuff to where it is now?
I feel like it's been in waves, eras even. I've been doing this for so long, eight to ten years. I think I was very lucky from the very beginning. From my initial interest in Supreme and going to the Supreme shop, I really understood the hype and attention that people wanted. So I gave people what they wanted. I was leaving school every Thursday and going Supreme to make videos because that was getting traction and building a social presence.
And then after, say, two years of doing every single Supreme drop, I was like, okay… what's next? This is what's next. It was creating content around outfits. I started going to fashion weeks and sneaking into shows and stuff. I was already in that kind of environment. I'm around with celebs and stuff… so it was like, okay, how much is your outfit? That's a cool way to get someone talking. Everyone loves the flex.
And it just took off again. I was another whole wave, another two years. And then it just kept doing that. The Supreme x Louis Vuitton drop… that video did millions and millions of views and went super worldwide. Then I graduated that era. And then it was the Drake, "how much is your outfit worth" era…
That's probably one of your biggest interviews today, the Drake link-up. He's shouted you out again, paying homage to a scene in which obviously you played a big part in. What did that shout-out mean to you?
He didn't have to do that. So it was a massive surprise. I was like, wow. And it was such a nice feeling. I was finally getting my flowers. Everyone started messaging me. My friend was going crazy. Everyone was just showing, finally, it's about time with flowers. It was really cool. I've been doing this for so long, and I never really spoke about how I feel about it, or about the trend more generally… so to receive flowers like that out of nowhere? It was super sound of him to do that.
Drake came through with a fit check ?‼️ pic.twitter.com/hdjrsyiUBn

— RapTV (@Rap) February 11, 2023
People might not appreciate how long you've been doing this. You talked about the eras you've been through until the present – but do you feel like it's in a good spot right now?
I feel like I've reached a new chapter in my life and that's the direction I'm going. I work so hard and now the rewards are returning. So like, brands are now recognising me and like, people are recognising me for what I've done. And it's a nice feeling, you know, because like, I spent my whole I spent like ten years trying to tell people this is who I am, this is what I do. it's just nice to be in a position where today I'm recognized for what I've done in the past.
"My videos really freeze time for that moment. I set it upon myself to film straight after lockdown and capture what people wearing. It was the first time filming people on the streets – and everyone was looking so good and so friendly – and I wanted to capture that atmosphere… it was a beautiful moment."
And being recognized directly by YouTube as well – the platform that you've grown up with. That must be a really transformative thing for you, it's certainly a full-circle moment, right?
Yeah, it's crazy. I don't know, fashion is so niche and then to get recognized from YouTube, it's really insane because I'm not like the biggest YouTubers in the world, but also I'm now working directly with the same platform. It's nice!
How do you feel about the kind of people that are kind of doing that sort of thing now in a similar sort of style? 
I graduated from being a fashion influencer and I feel like I've reached a point where it's like I could continue doing that and I could have continued growing hard at it. But I really believe in how the universe works and I naturally feel the shift in what I'm into. I want to bring the people with me in that respect. It's kind of shifted from me documenting people and focus kind of being more so on the people and then my vibe I bring with it to now "Who is Kofi?" It's reached this point now where I'm developing myself more.
"I've been doing it for so long, and I never really spoke about how I felt about it… I never spoke up on it and then just receive flowers like that out of nowhere… from Drake? It was super sound of him to do that."
We've had London Fashion Week, and The Brits in recent weeks here. Are there any designers that you've got on your radar that you want to be pulling up to London Fashion Week and checking out or that you are a big fan of?
I mean, I want to see the new curve direction for Burberry. I'm always interested in this next generation of CSM students, like uni students, because I feel like now fashion students are being allowed to be more expressive and free with how they approach to fashion and guidelines of kind of understood social influence.
To be like, yeah, you can actually be different because different is being received well. Now you don't have to follow traditional forms. So I'm very interested in where that's going to go. Ahluwalia, Wales Bonner, Kiko… they're all smashing it right now.
View this post on Instagram
You've been talking a lot about new eras that you've entered but what does your day-to-day look like right now?
I have a car, finally. That's nice. So London got bigger for me! I spent my time reading a lot with my girl. That was like a bucket list or New Year's resolution. So we read every single day while we drink coffee – we're more so on wellness and health.
So we spend a lot of time doing that. And then as well as that, I have Bonne Nuit. So it's a lot of, like, doing everything for Bonne Nuit, everything for myself. I've decided I'm going to go to acting school now, too.
Wow, so is that the next chapter? We're going to see you in a film sometime soon?
That's definitely one of my intentions. We'll see. I made some really good friends when I went to Egypt for the Dior Cruise show. It was mostly just A-list Celebs, and some of the biggest actors from the UK. I just go to chatting with them – and they just kind of pushed me into this direction that I want to go into. I used to go to drama school when I was a kid. But it doesn't pay the bills. But now I'm lucky enough where I can go back and hopefully see where that takes me.
To relive all the best behind the scenes moments from this year's BRITs, head to #BRITsUnseen on YouTube Shorts.