Conor McGregor To Face off Against Michael Chandler at Next Season's 'The Ultimate Fighter'
They will first face off as coaches before entering into the Octagon.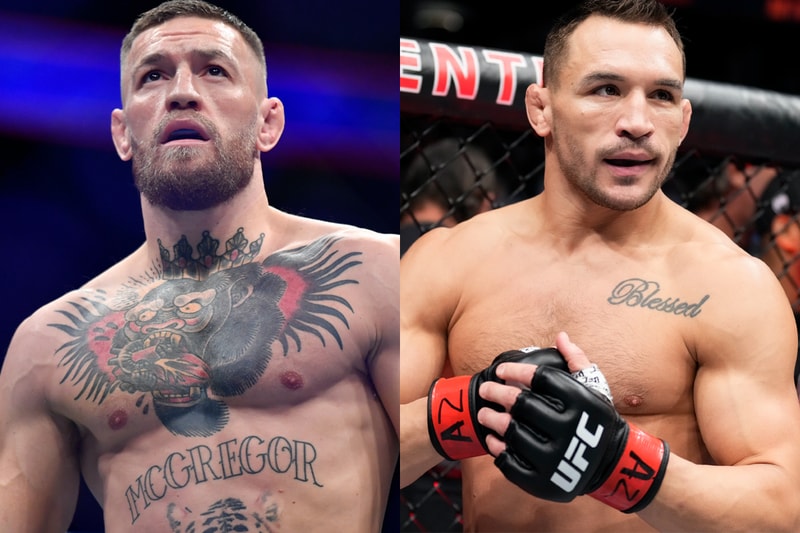 Conor McGregor is making his return to the ring, one way or another.
UFC president Dana White took to Twitter to make a special video announcement that McGregor and Michael Chandler will be facing off as coaches on next season's The Ultimate Fighter. White also added that at the end of the season, the two will go head to head in the Octagon. While there is no official date or location announced for the McGregor-Chandler fight, it is expected that it will take place at 170 lbs.
In a conversation with ESPN's Brett Okamoto this weekend, Chandler revealed that the bout is likely to take place in September. He said, "That would make the most sense to me. Obviously, Conor is driven by pay-per-view buys. You want to keep that tension [from the reality show] as close to the fight as possible. You start pushing it to the end of the year, other big fights are happening…September would be absolutely perfect."
In the past, McGregor had coached on the series in 2015 against Urijah Faber. The Irish fighter has not returned to the ring since his fight with Dustin Poirier left him with a broken left leg. Chandler has been calling for the fight since the injury in 2021. Before McGregor can fight in the U.S., he must be tested in the U.S> Anti-Doping Agency's pool for at least six months and receive two negative tests.
Season 31 of The Ultimate Fighter will air on ESPN and ESPN+ starting on May 30 to August 15. Seeing that the fight is announced to be at the end of the season, September appears to be a solid estimate.
BREAKING UFC NEWS https://t.co/jfPtxgVbO6

— danawhite (@danawhite) February 4, 2023
In case you missed it, tickets to see LeBron James break the all-time scoring record are going for as high as $92,000 USD.