AI-Generated Sitcom Livestream Based on 'Seinfeld' Is a Fever Dream
'Nothing, Forever' is an always-on, generative experience that has started to captivate the internet with its absurdity.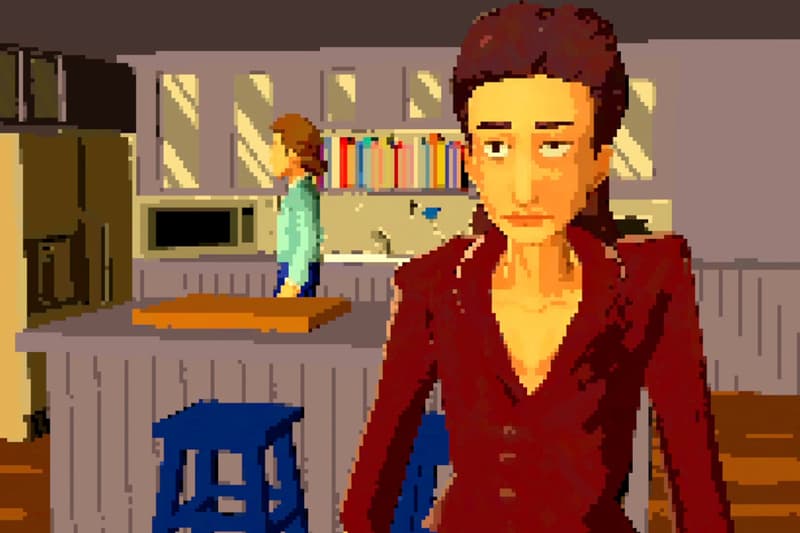 Each day, technological advances seemingly inch us one step closer to the dystopias depicted by forewarning works of science fiction. Artificial intelligence (AI) has quickly evolved to the point where chatbots such as ChatGPT have passed graduate-level business and law exams. Now, it has been cleverly utilized to create an always-evolving sitcom that is livestreamed 24 hours a day, seven days a week and 365 days a year via Twitch.
Nothing, Forever is the result of a very small team — now the experimental media lab Mismatch Media — working between day jobs for four years. The constantly running show has been live since December of last year and has since gone viral, eclipsing 15,000 concurrent viewers today after averaging less than 10 just two days ago. Inspired by the classic '90s sitcom Seinfeld (and given the nod from the show's Twitter account), the procedurally generated show features a mix of dialogue written by GPT-3 with characters parodying Jerry, Elaine, George and Kramer interacting in a 3D modeled environment with a laugh track, music, camera cuts and more recreating the Seinfeld magic, albeit with absurd results. Adding to the spectacle, Twitch's chat function sees thousands reacting and mimicking the chaos. While much of it is nonsensical, the hilarity that ensues when the script churns out a clever joke, witty line or goofy animation is special.
Join in on the madness via the watchmeforever Twitch channel and stay tuned as they look to take the project to the next level with the integration of the latest AI technology.
The robots are coming… and not just robot butchers. https://t.co/7BRUVIuYDz

— Seinfeld (@SeinfeldTV) February 1, 2023
View this post on Instagram
In other tech news, OpenAI has launched ChatGPT Plus for $20 USD a month, offering faster response time and priority access.