What the Tech? Why Secretlab Chairs are Unlike Any Gaming Chair You've Seen
Learn more about the tech behind the Secretlab TITAN Evo — a chair engineered for exceptional ergonomic performance.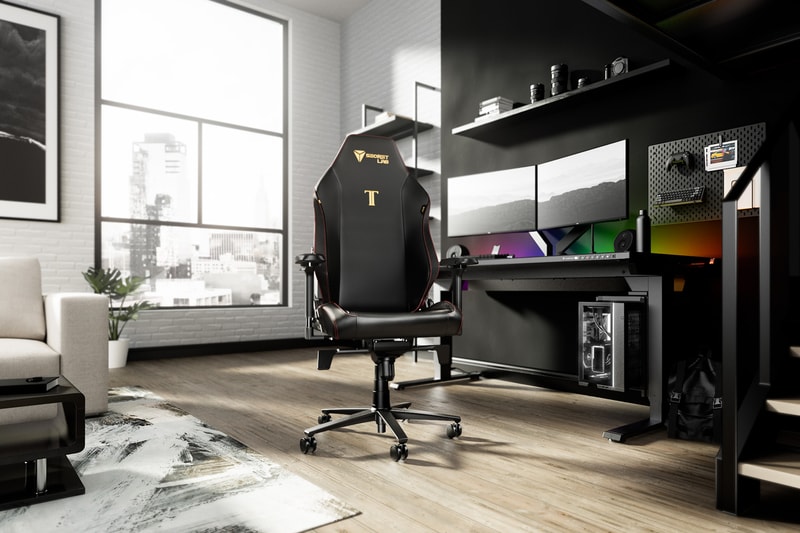 1 of 2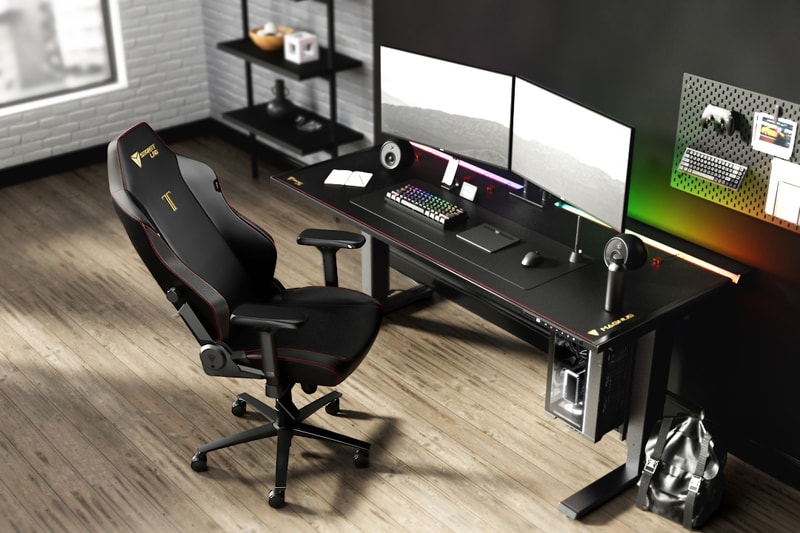 2 of 2
Secretlab is a company shaking up the gaming chair industry. The brand has ditched the rulebook, pushing boundaries with a science-backed design ethos echoing the obsessive attention to detail that is usually the hallmark of high-end office chairs.
In fact, Secretlab is on a mission to throw all conventional wisdom about gaming chairs out the window, and every aspect of its popular TITAN Evo model has been meticulously researched, tested, and iterated for maximum performance. From the 12-degree angle of the side wings that allow for a more open sitting posture to the proprietary sculpted pebble seat base, every design element has been carefully considered to keep you comfortable over long hours.
Then there's its full-length backrest. It looks like a regular racing seat at first glance, but it could not be more different. While racing seats have been criticized for pushing your shoulders forward with their aggressive curve, a gentler curve can still be helpful because of the natural horizontal curve of your shoulders. The TITAN Evo's backrest is sculpted to follow the curve of your shoulders, featuring a shoulder wing contour of around 30 degrees. In comparison, most gaming chairs adopt a sloping 55-degree curve.
Beyond that, Secretlab is also challenging traditional assumptions about ergonomic design. For the past decades, chairs have been built around the idea of promoting a single, optimal posture — with your back, knees, and elbows bent at roughly 90 degrees and your feet firmly planted on the floor.
Today, brands like Herman Miller and Steelcase are often touted as the Holy Grail of ergonomic chairs. But these chairs may not even get everything right. Danish surgeon and sitting expert A.C. Mandal has criticized the Herman Miller Aeron for not offering enough height adjustment options and opportunities for people to move around while seated. That criticism also applies to most other office chairs today – they keep you locked in a fixed, upright position, with little room to recline freely, move around in your seat, or even sit cross-legged.
While this so-called optimal posture works, it is only healthy in small doses. In fact, the ideal sitting position is one that constantly changes, according to world-renowned researcher and spine health advocate Dr. Stuart McGill, and the concept of the "best posture" is simply a myth.
Secretlab is advancing a new, bolder, and more modern conception of what ergonomic design should really look like. Most of us spend the majority of the day seated, whether we're typing, streaming video online, or gaming. The company believes that your chair should reflect that and cater to a wide variety of use cases.
This means that a good chair is one that actively supports different sitting positions and frequent shifts in posture. A wide range of backrest recline and seat base that leaves room for movement are crucial to preventing back pain, standing in stark contrast to the limited backrest reclines on office seats and restrictive bucket seats on other gaming chairs. A variable position helps migrate stress from one tissue to another, ensuring that it never crosses the threshold where discomfort results in pain and then injury.
The TITAN Evo has been designed around this idea of stress migration, packed with adjustable features that adapt to the natural way everyone sits and moves. Its 4-way L-ADAPT™ Lumbar Support System has a custom Y-shaped lattice that flexes to your back as you move. It also has unmatched versatility with up, down, in, and out adjustments – so it's easier than ever to find the right fit for you. A fixed or poorly fitting lumbar support can do more harm than good, pushing your spine out in the wrong place.
Additionally, its pebble seat base lets you move around in your seat, helping relieve pressure on the soft tissues in your thighs and buttocks. The full 165 degrees of backrest recline also allows you to switch from an upright, active posture to a more relaxed position for casual browsing, so you don't load the same vertebral segments with pressure throughout the day.
The same applies to Secretlab's patent-pending cold-cure foam. While mesh has long been the preferred choice of ergonomic task chairs because it was thought to be superior, Secretlab deliberately chose foam for its chair because of its belief that properly engineered foam can outperform mesh. Recent research by ergonomic specialists at the University of California, Berkeley, also points toward some unique advantages for foam.
Research participants found foam to be significantly more supportive than mesh over time, in addition to indications of lower mean and peak pressure values for foam. With a high-density formulation of up to 65kg/m³, Secretlab's cold-cure foam retains the same structure and consistency even after years of daily use, so you're always assured of even weight distribution and pressure relief. In comparison, cheaper foams weigh in at less than 50kg/m³, and are significantly less supportive over time.
Secretlab cold-cure foam is also deliberately engineered to be medium-firm, the perfect formulation for efficient pressure dissipation. Soft chairs may feel comfortable at first, but they bottom out as you sink into them, leading to a sudden increase in stiffness and pressure that leads to discomfort over time. They also struggle to support your back, and fatigue will set in quickly.
The company is carving out a niche for itself as an industry-leading pioneer in gaming. Its upholstery materials utilize advanced formulations that offer myriad benefits like an improved hand feel and durability. Secretlab NEO™ Hybrid Leatherette has a unique luster that looks and feels just like real leather – and it is also 12x more durable than regular PU leather.
PU leather usually has a middle foam layer that absorbs moisture. This layer degrades easily after exposure to perspiration, leading to peeling of the top layer. NEO™ Hybrid Leatherette combats this by stripping out the middle layer entirely, instead reinforcing the base layer with a bespoke 3D structure of ultra-fine polyester fibers for exceptional strength, flex, and abrasion resistance.
The leatherette has been subjected to rigorous abrasion, wear, and humidity tests – far exceeding industry standards for testing. That's how you know that it will last for years to come.
Today, the TITAN Evo is the choice of the world's top esports professionals and the biggest tournaments. These are players who spend over 12 hours a day seated – a testament to Secretlab's ability to adapt to and support even the most demanding users when the stakes are the highest. With groundbreaking innovations and a relentless focus on research and testing, Secretlab continues to push the boundaries of ergonomic science in gaming chairs.