Rolf Ekroth FW23 Makes a Case for Luxurious Conceptual Techwear
Ranging from 3D knitwear to structured puffers with heritage twists.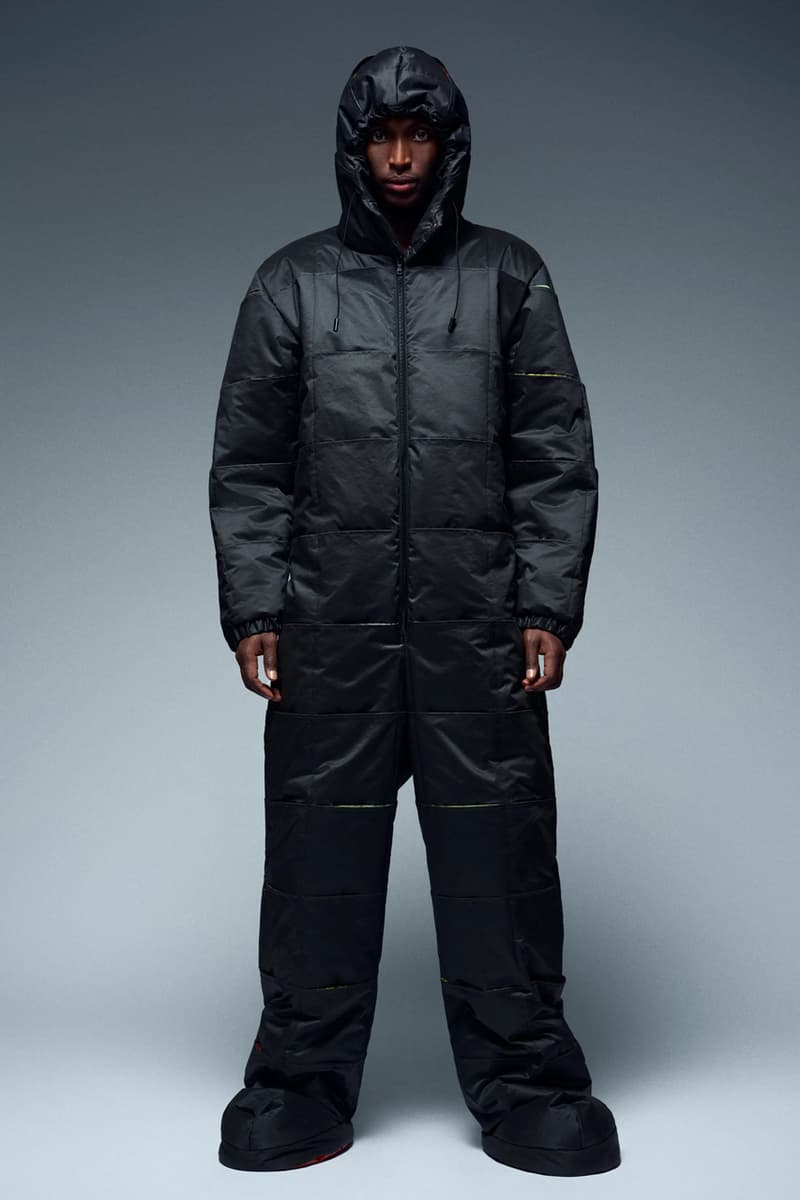 1 of 20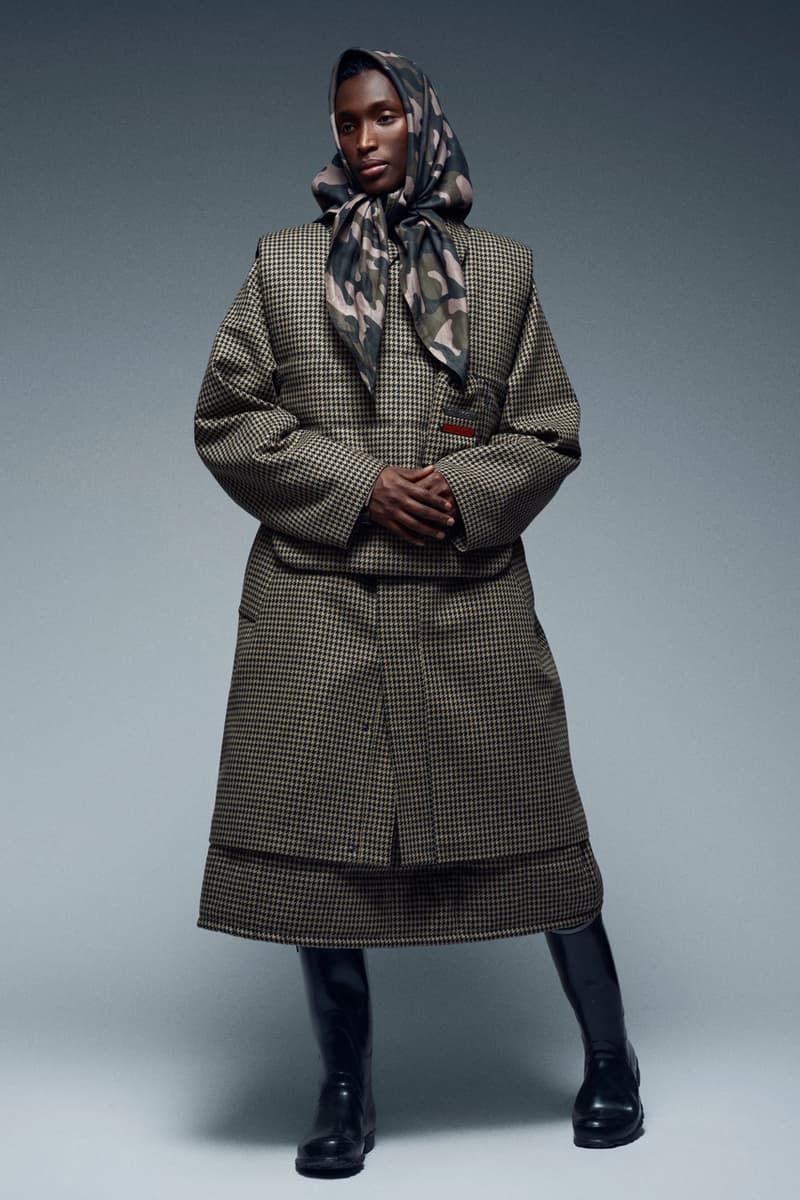 2 of 20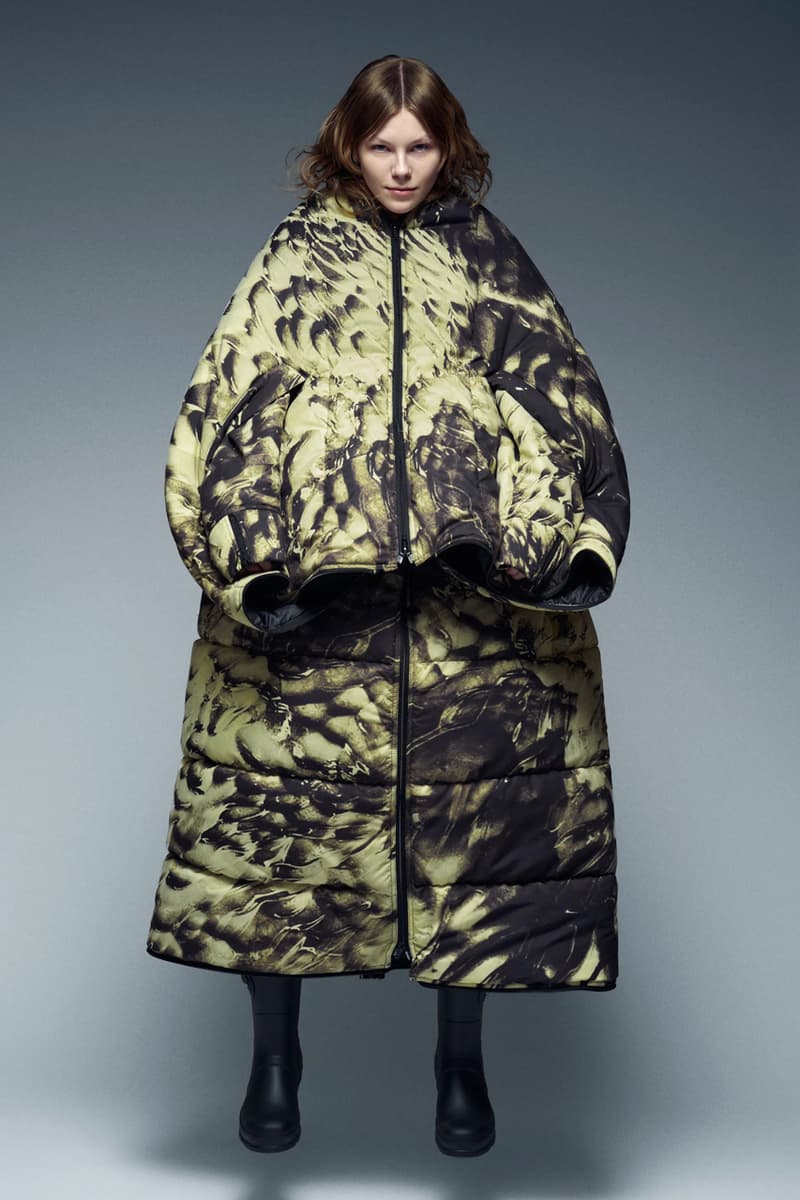 3 of 20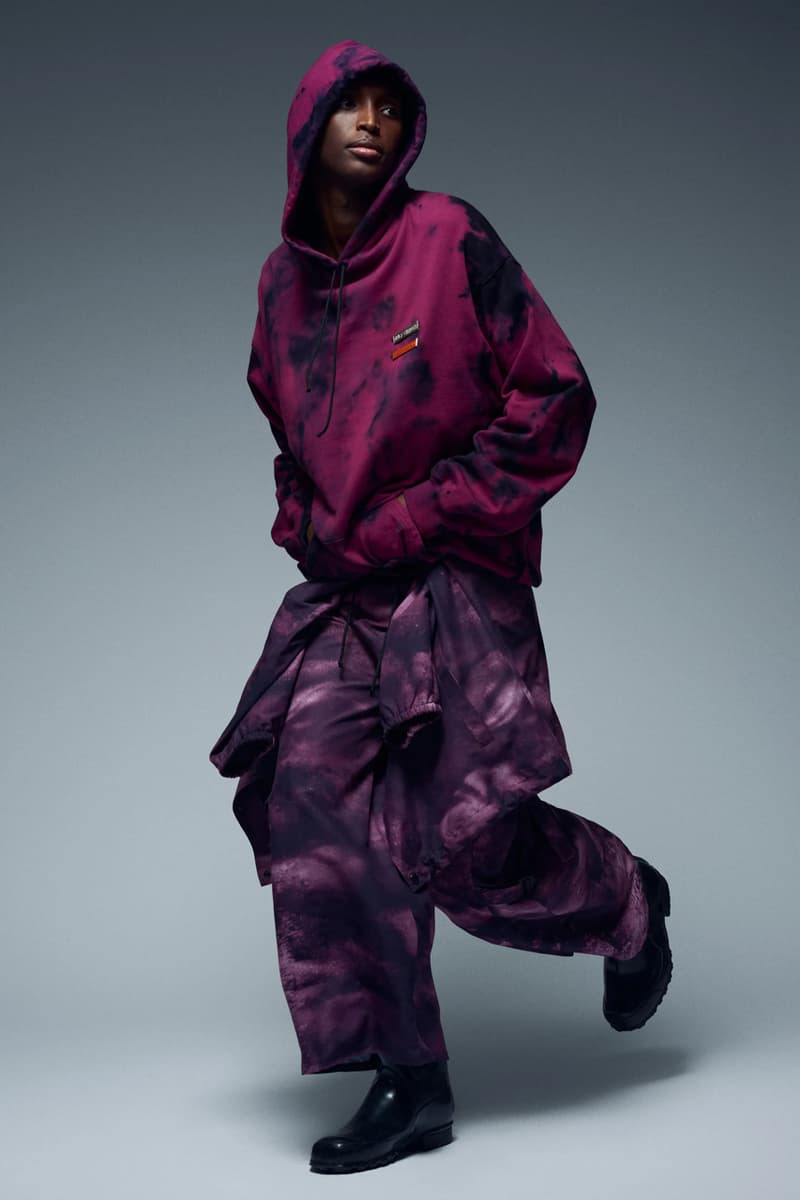 4 of 20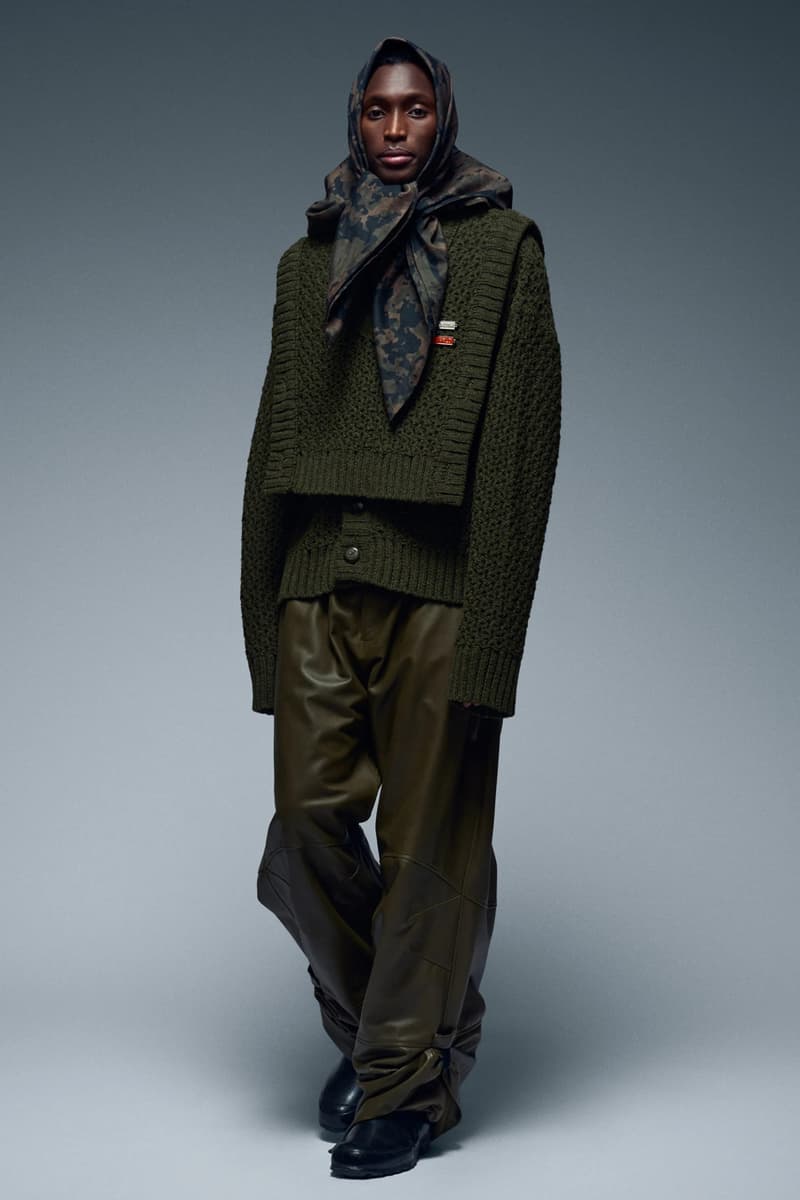 5 of 20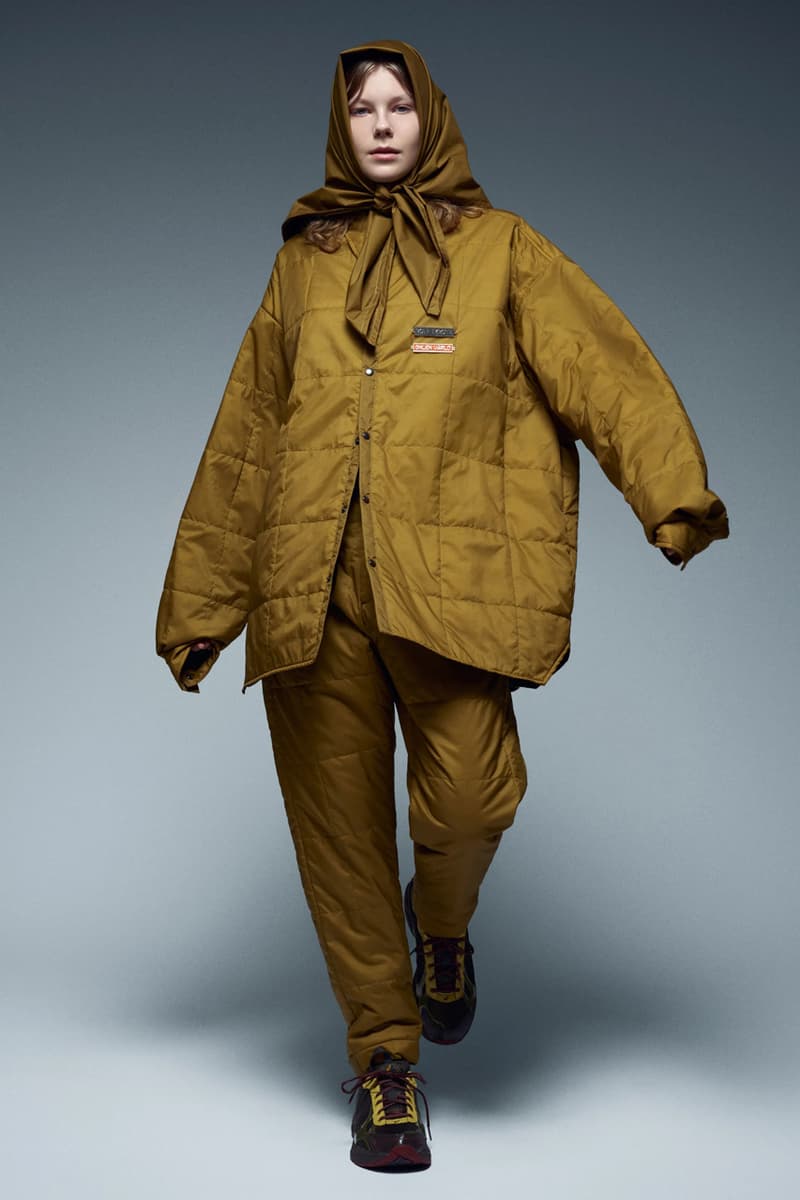 6 of 20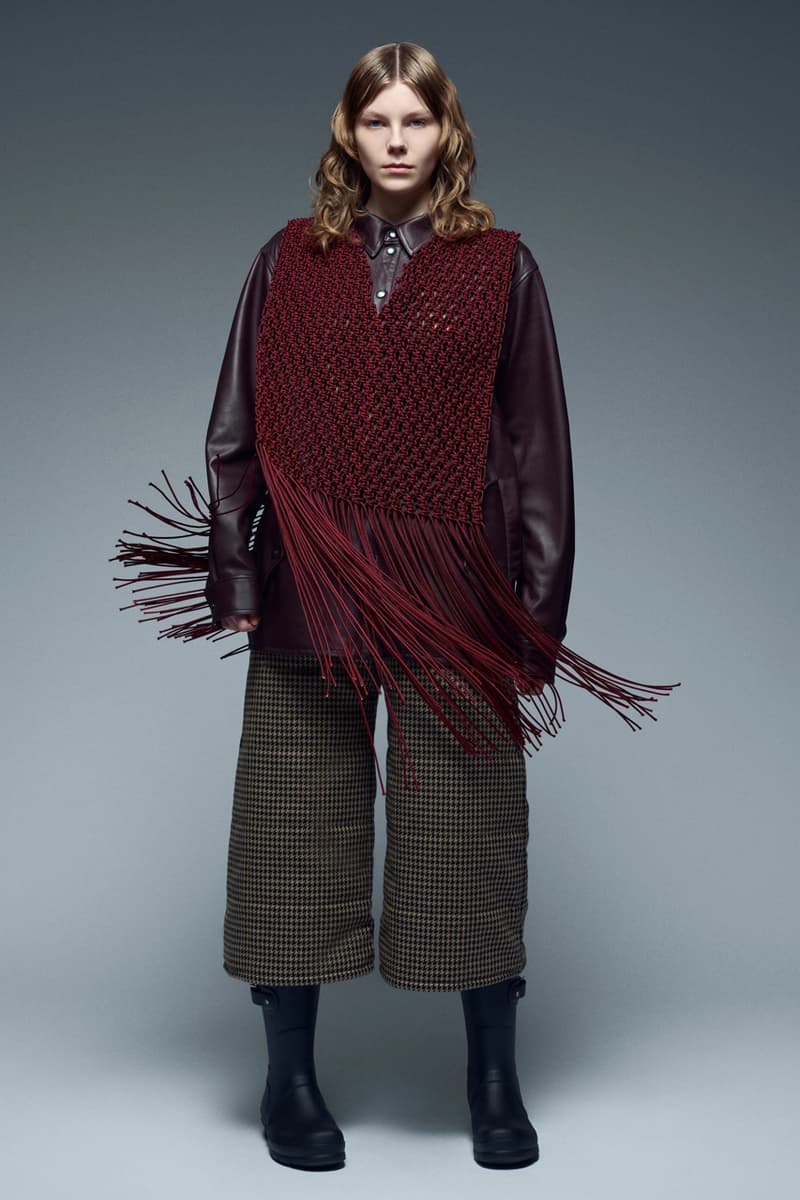 7 of 20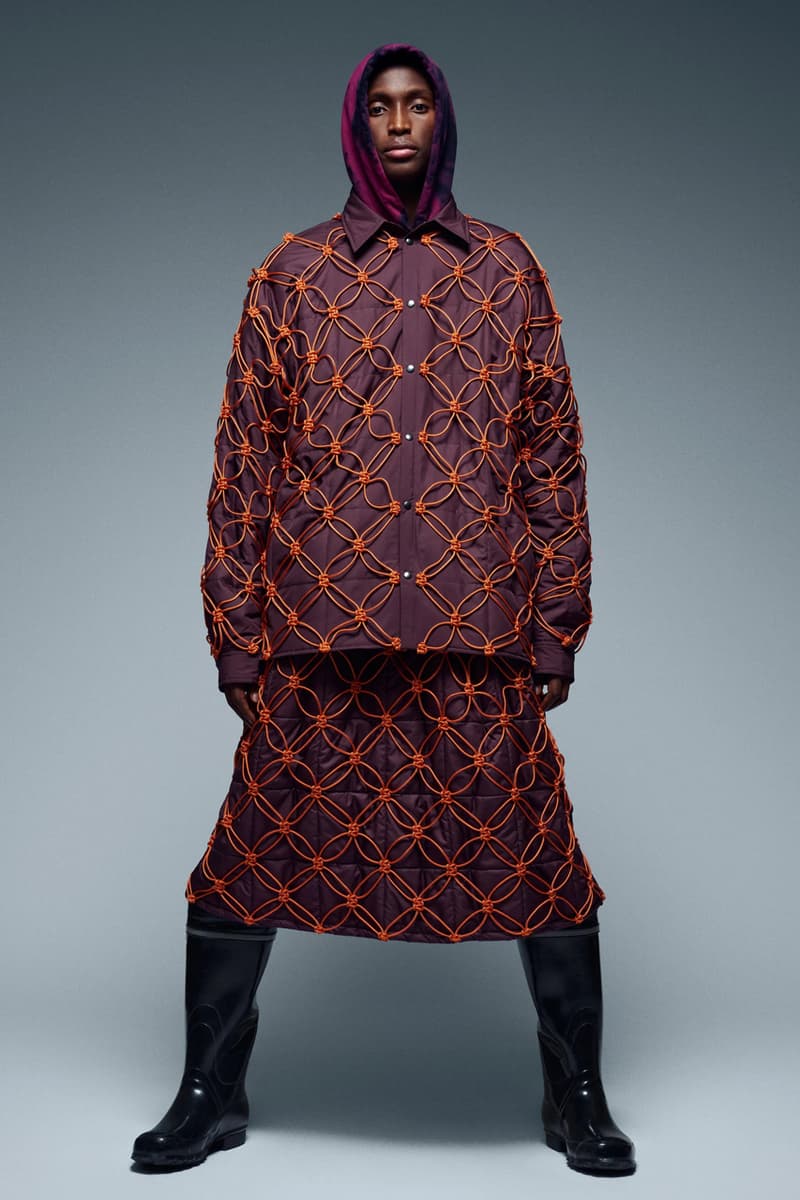 8 of 20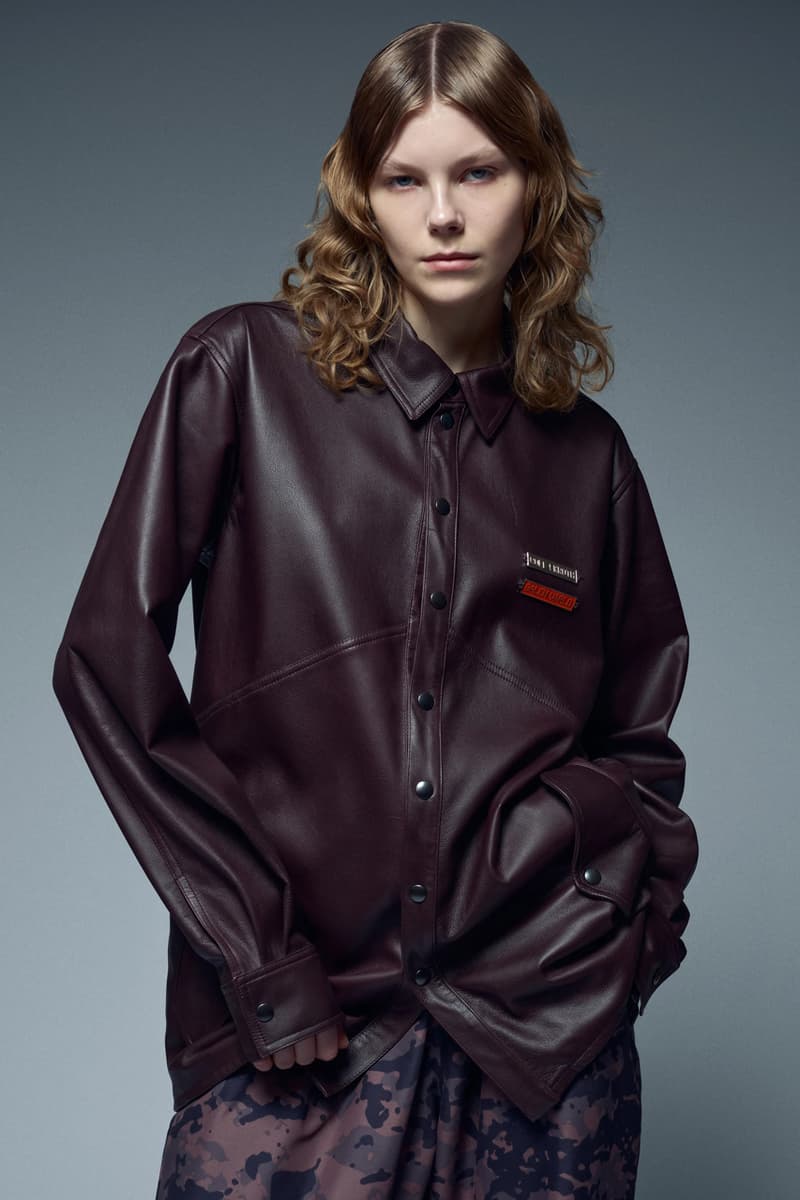 9 of 20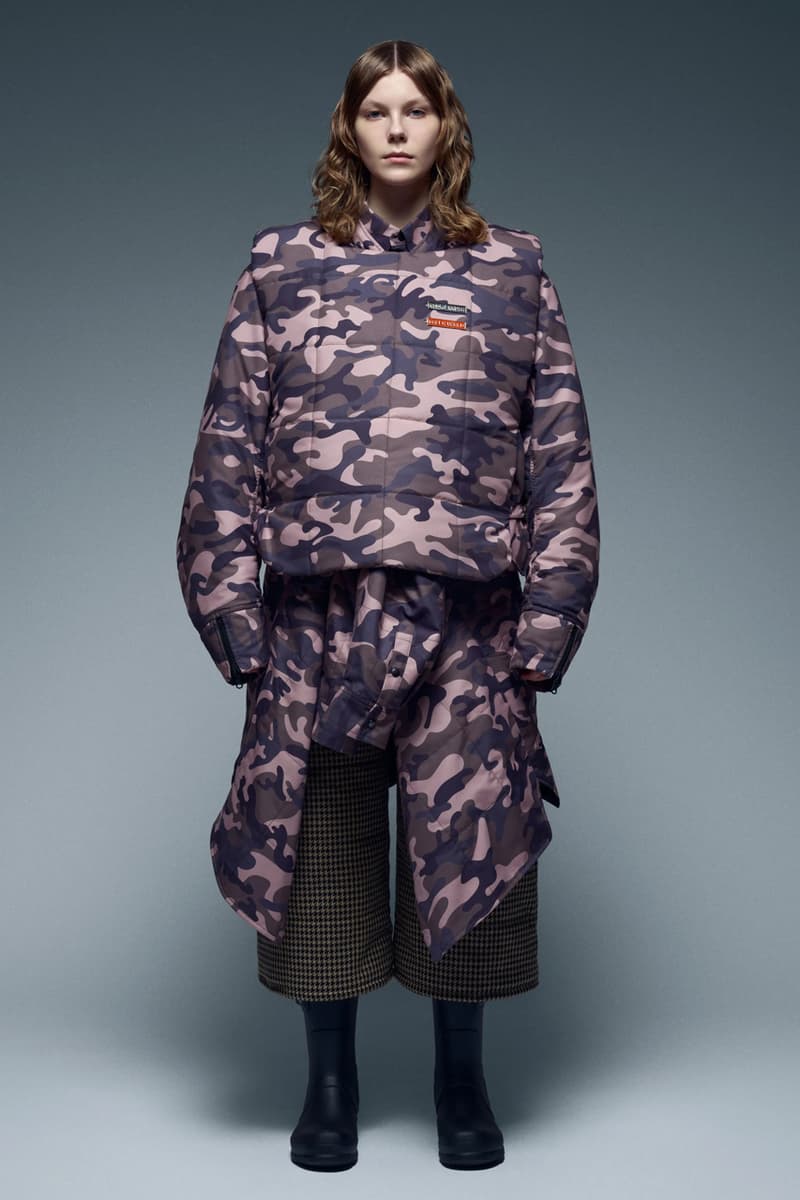 10 of 20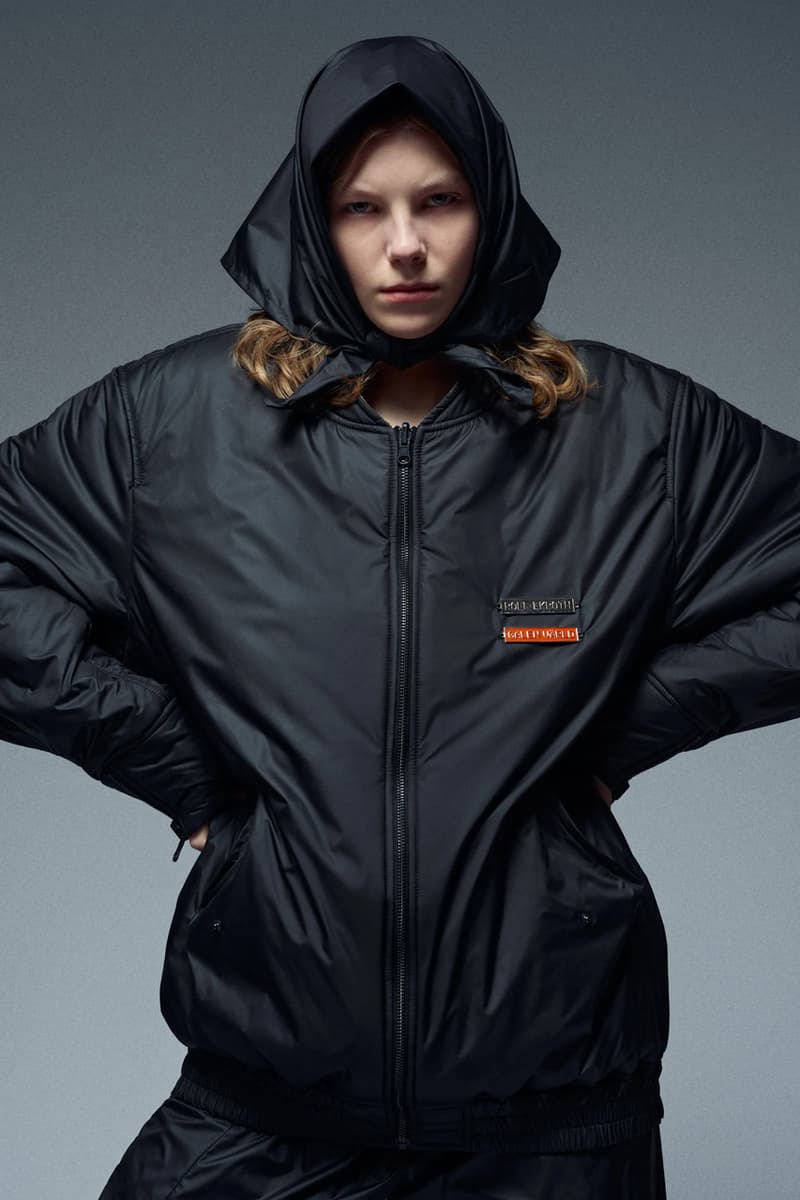 11 of 20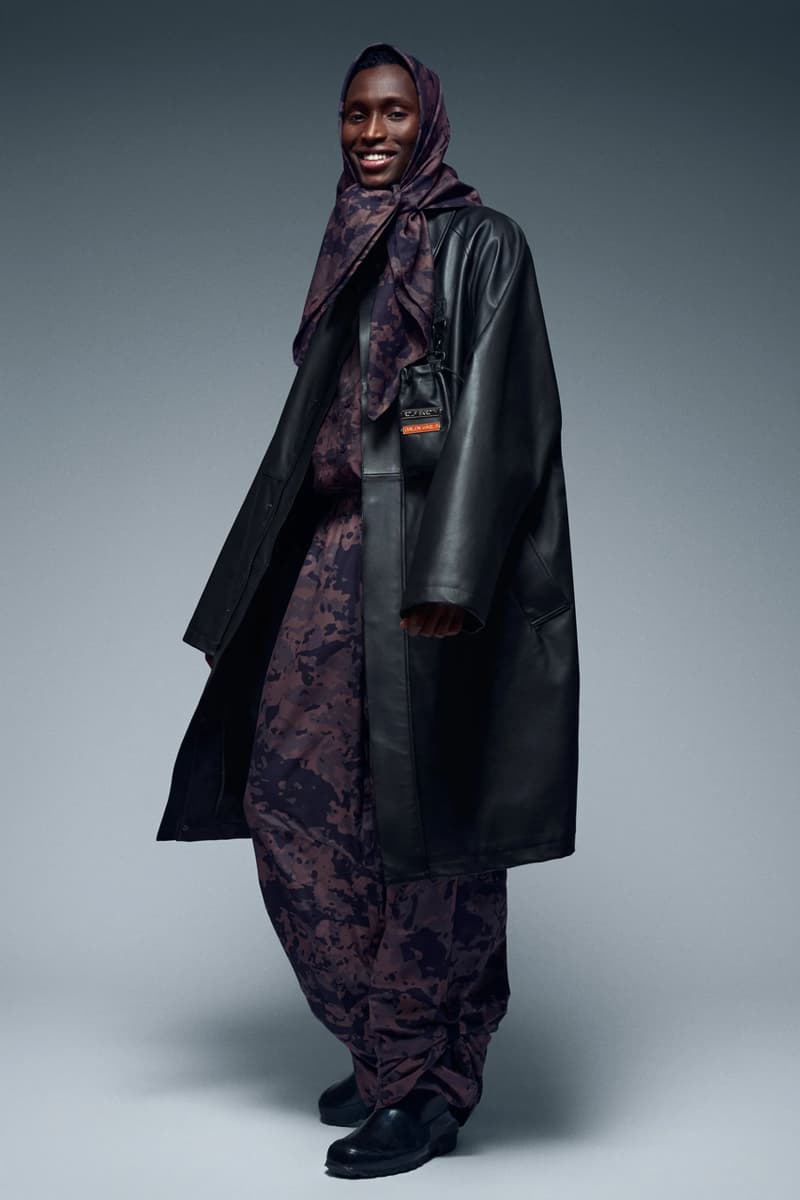 12 of 20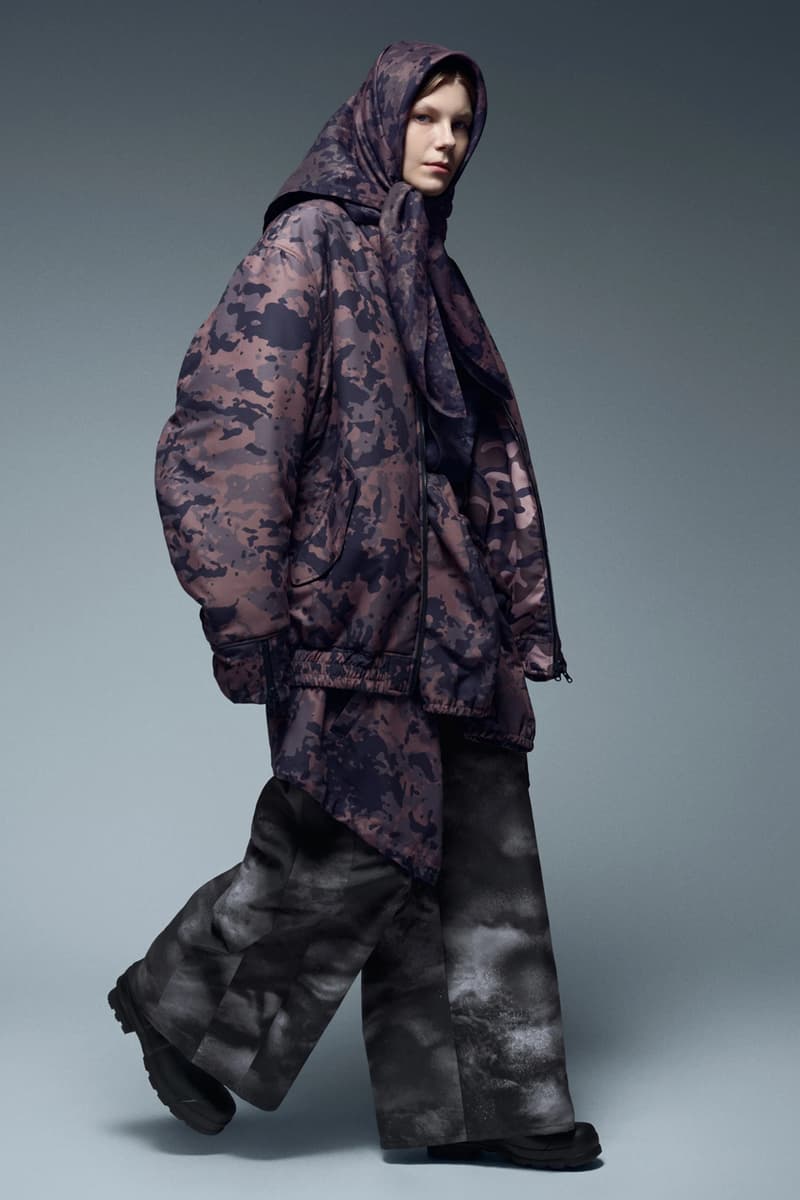 13 of 20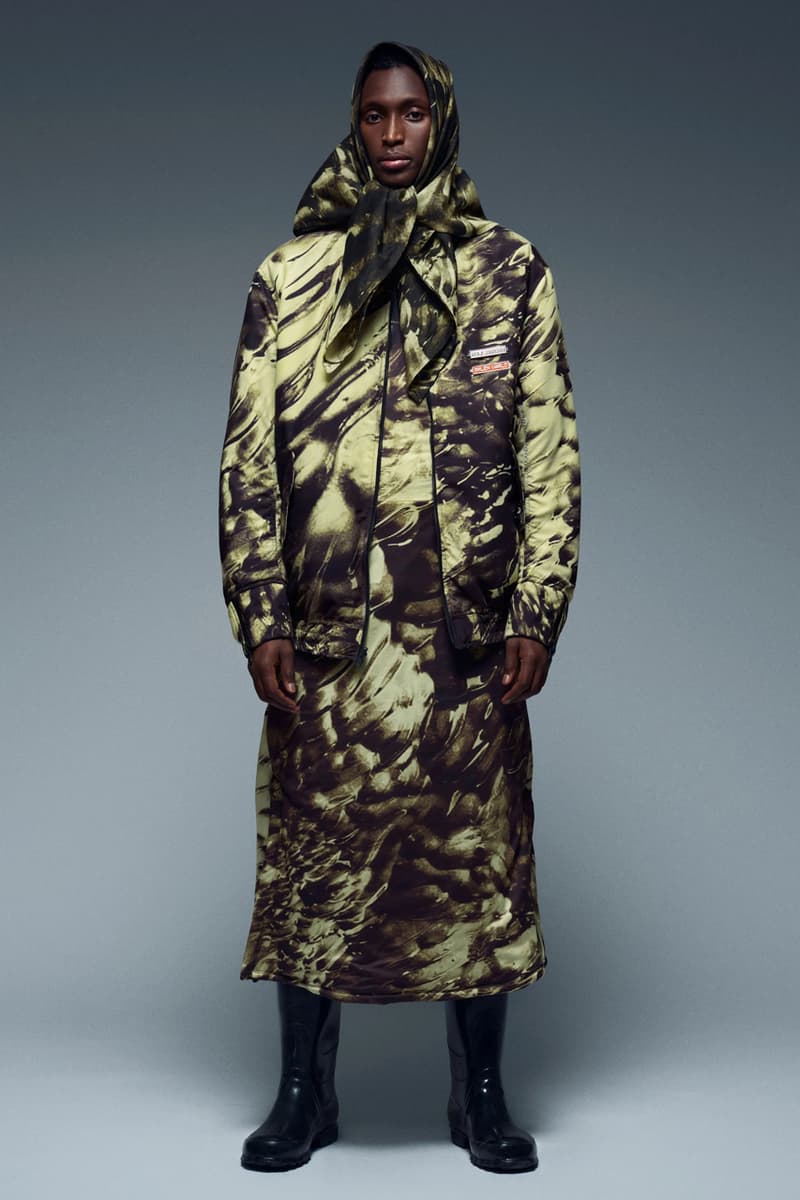 14 of 20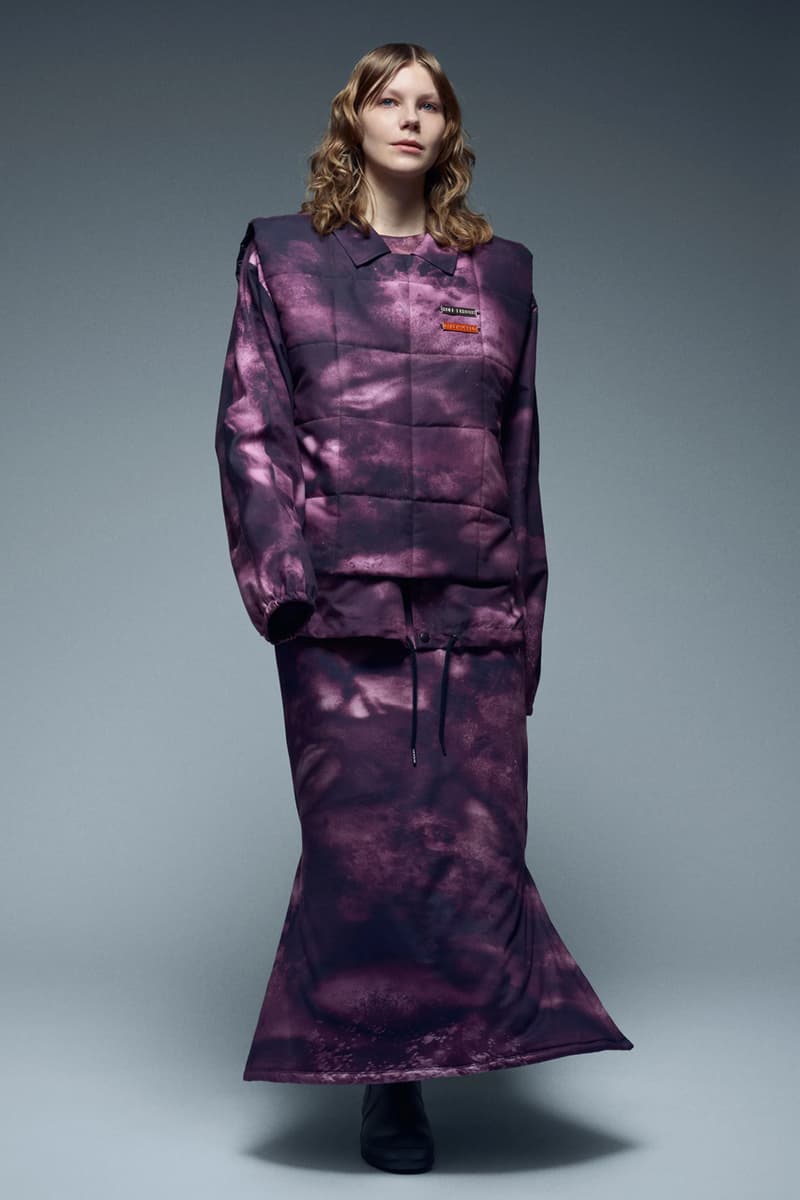 15 of 20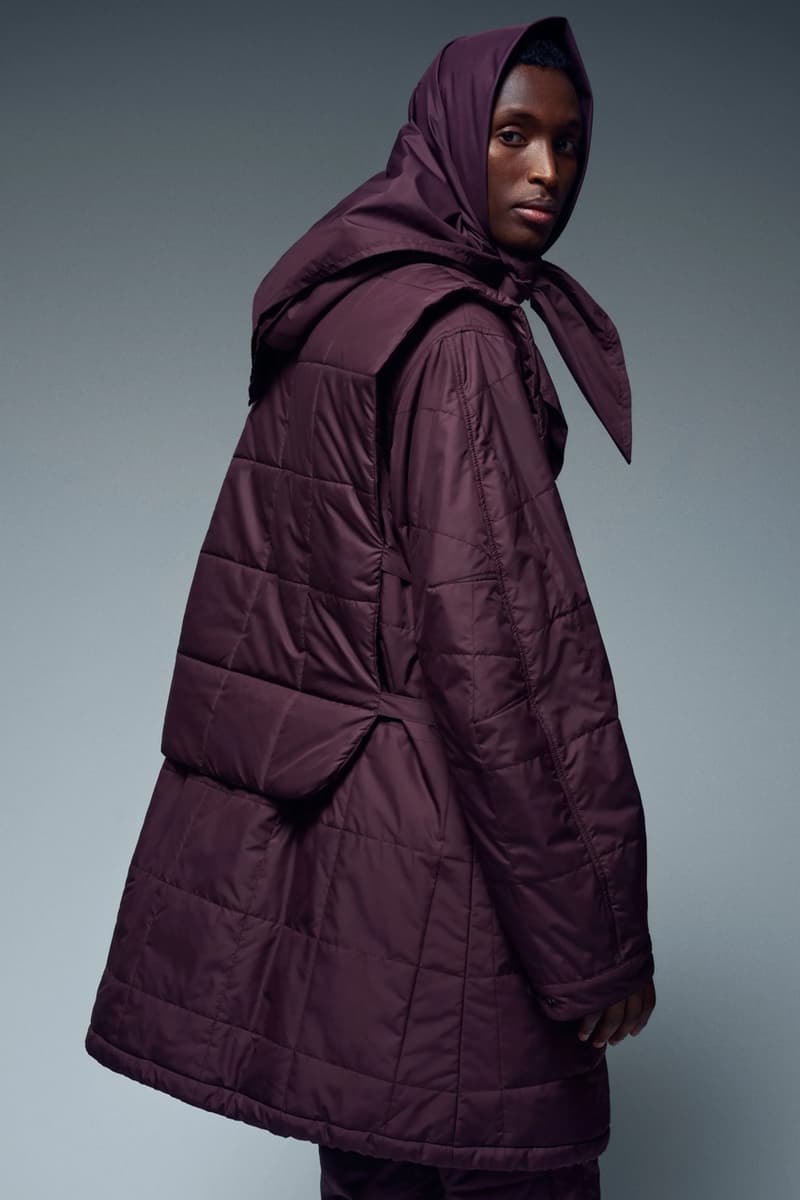 16 of 20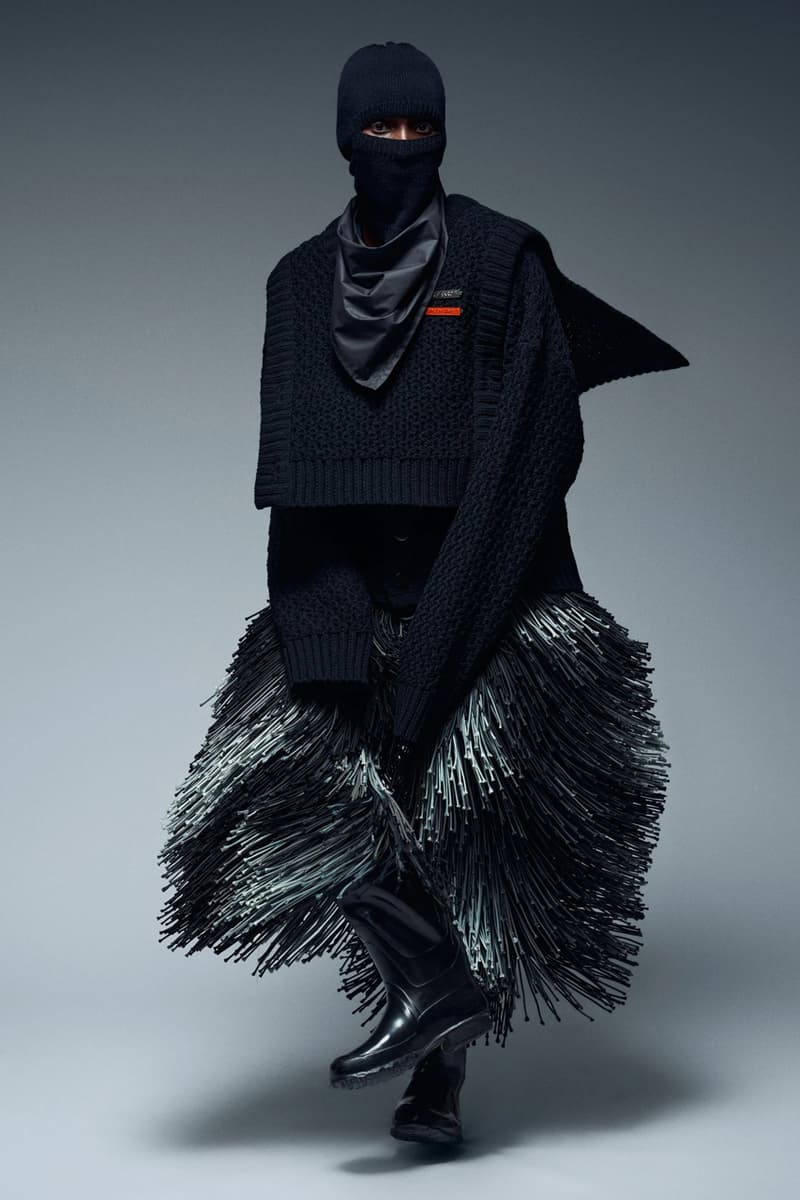 17 of 20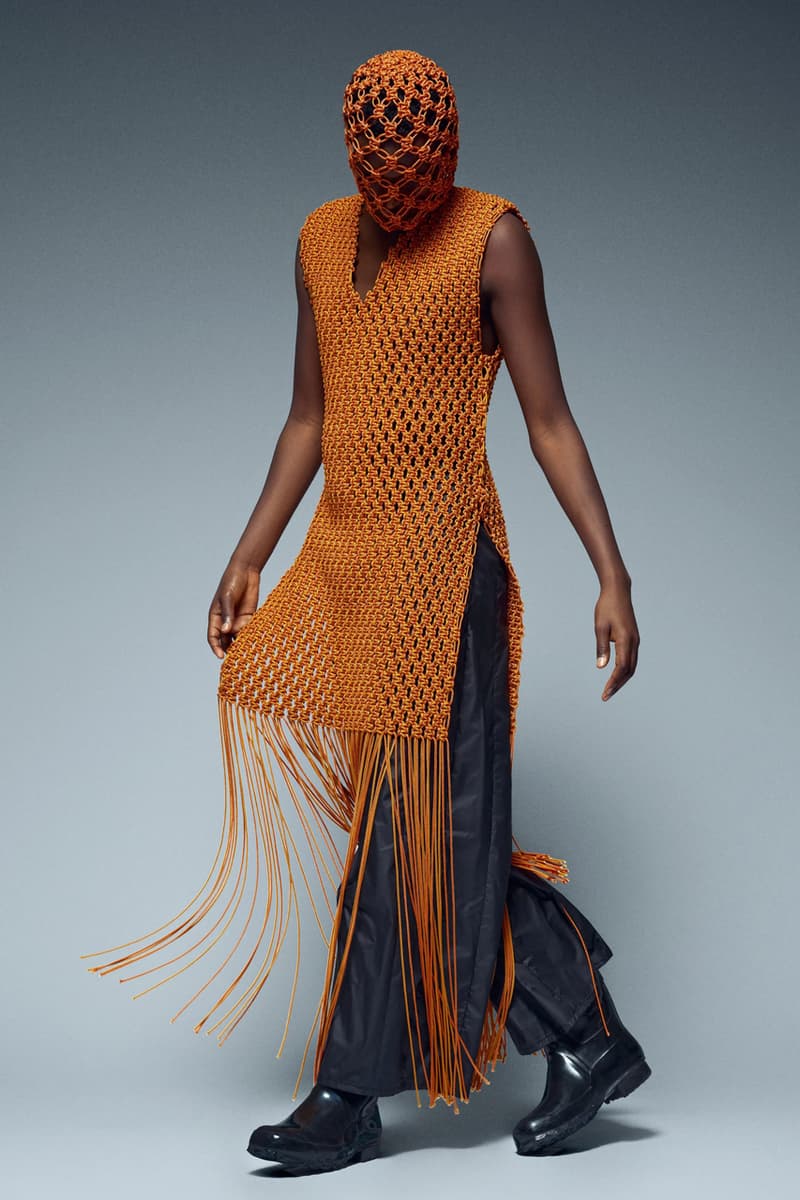 18 of 20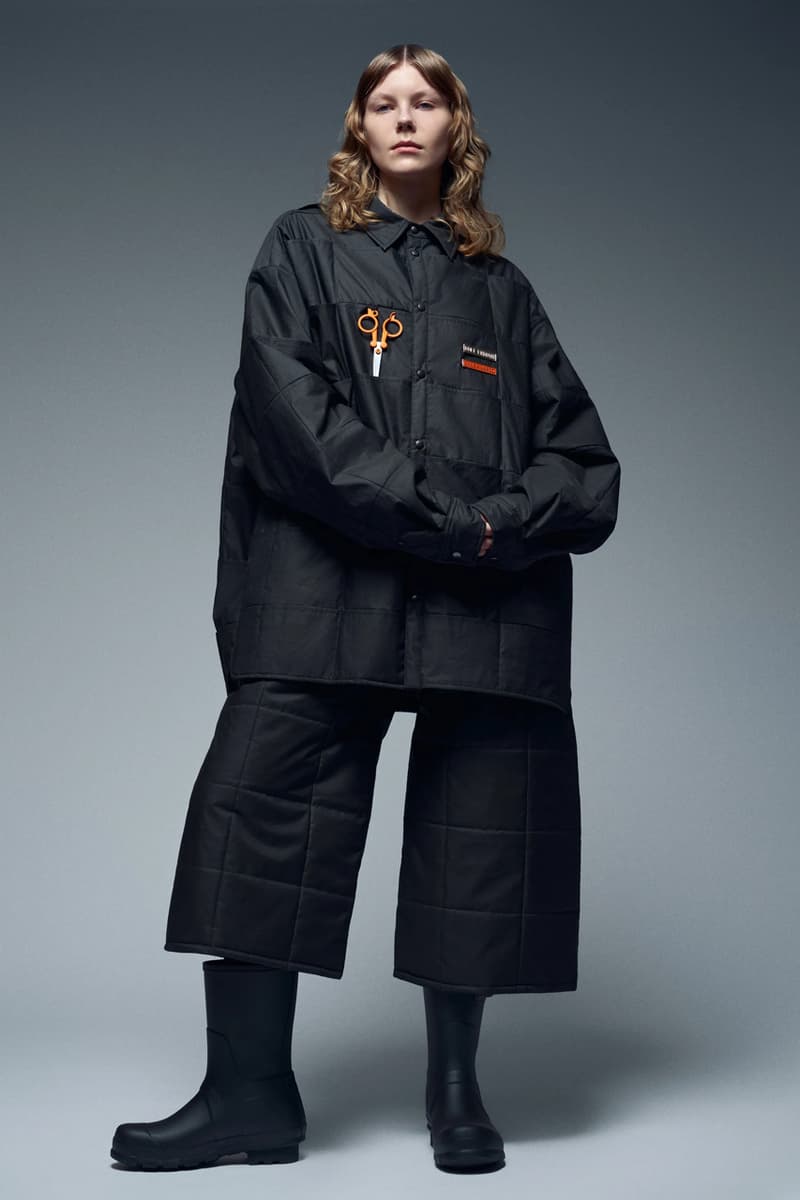 19 of 20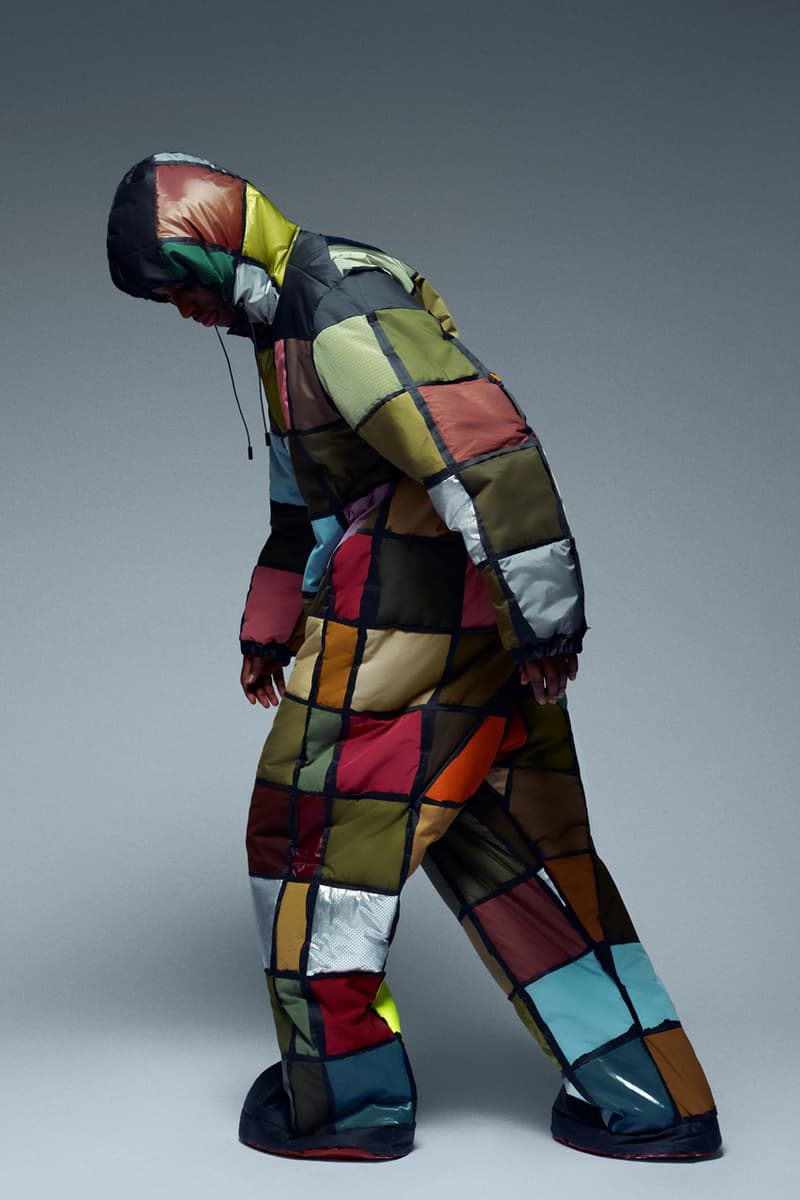 20 of 20
The Fall/Winter 2023 Fashion Month has commenced, but before the big Houses take center stage at Milan and Paris Fashion Weeks, smaller names are getting their collections in for their slice of the spotlight. First up comes Rolf Ekroth, the Finnish designer that started with Pitti Uomo presentations and has since developed an evolving line of techwear-informed garments that blend tailoring and sporting codes for something unique to the eponymous rising label.
For FW23's "Galen Värld" (Swedish for "crazy world") collection, Ekroth looks back at the staples that put him on the map. That means outerwear with a technical aesthetic is at the forefront of his work, leading the pack with a black puffy ski suit that swamps not just the body, but the head with an adjustable hood and the feet too. This aesthetic expands into structured yet simultaneously puffy coats finished with a nod to the sartorial, as the body is printed in a Houndstooth check and is paired with a babushka-styled silk scarf printed in camouflage.
The contradictions happen to showcase the designer's ability to create versatile wardrobes. A forest green 3D knit vest laid atop a matching cardigan and worn with muted matte khaki leather trousers and another camo babushka is a fashion-forward look by all means, but taken apart and each piece stands on its own, working harmoniously with much of the FW23 offering. As we dig deeper into the collection we find a high-fashion approach embedded into similar knitwear, now coming in deep red with fringed tassels on a 3D knit vest laid atop a brown leather shirt and puffy Houndstooth culottes.
For something embedded in the gorpcore universe, Ekroth offers quilted nylon two-pieces comprising of a jacket and skirt that's covered in neon orange ropes, while elongated versions of the fringed knitted vest — now in orange and more experimental than before — bring things back to the high-end realm.
Take a look at Rolf Ekroth FW23 in the gallery above, and find more online.
Elsewhere, Colmar has tapped White Mountaineering's Yosuke Aizawa for a "Revolution" collaboration.