Drake Spotted Wearing $104K USD Jacob & Co. Skateboard Pendant Chain Once Belonging to Pharrell
The item was a part of Joopiter's inaugural online auction last year.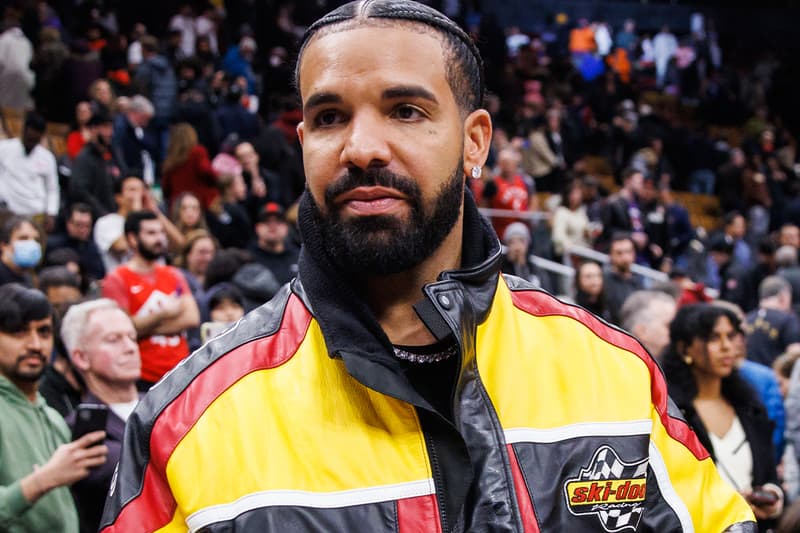 1 of 3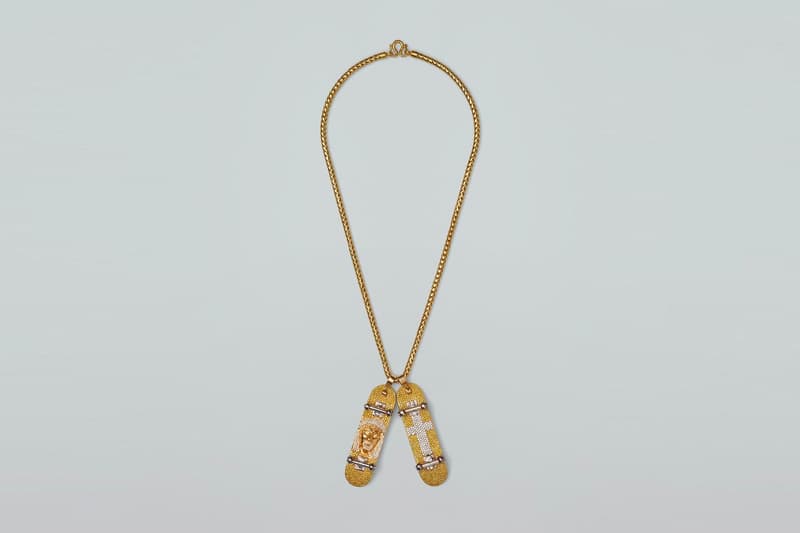 2 of 3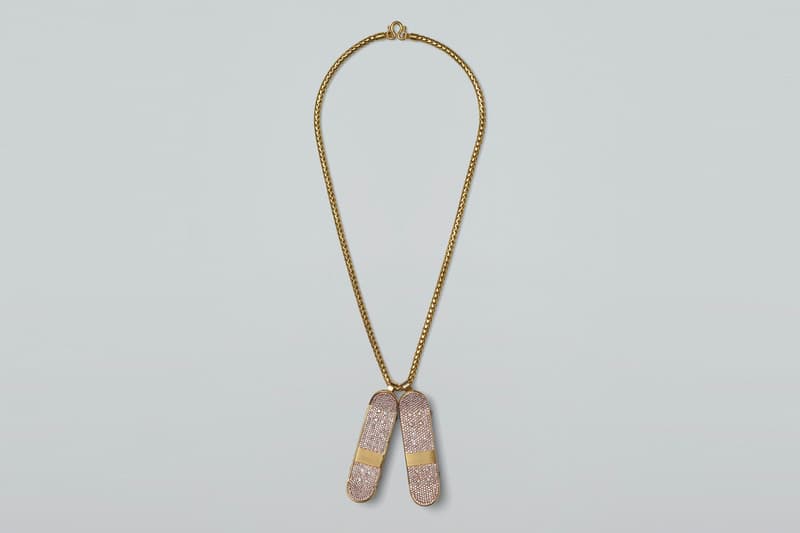 3 of 3
Drake has certainly upped his chain game, showing off his latest one-of-a-kind memorabilia piece.
Earlier this week, Norwegian influencer Sara Benedikte Nilsen posted a photo with Drizzy at Eden rock in St. Barths. The image, featuring the caption, "Started from the bottom now we here," sees Drake rocking a new chain, familiar to many hip-hop fanatics as one that was famously worn and owned by Pharrell. The chain appears to be a custom Jacob & Co. necklace that features a double skateboard pendant in 22 karat gold, featuring white, pink and yellow diamonds as well as the "Jesus Piece" that adorns the necks of many hip-hop icons over the years.
Weighting at approximately 401 grams, the skateboard pendant chain was recently one of the main highlights in Joopiter's major 2022 online auction which raked in $5.25 million USD in its inaugural sale. The necklace sold for $103,750 USD and it appears that Drake is the new owner. While it is unclear if Drake purchased it himself or it was gifted to him, the Toronto rapper now owns one of the most coveted pieces of jewelry in pop culture. The website details the piece with a backstory that states,
Pharrell—AKA Skateboard P—did it different. When the industry goes right, P goes left. When everyone in the game was flipping it regular, P did it switch. Pharrell's interpretation of a Jesus Piece was two 18K gold, (fully functional) fingerboard-sized skateboards, complete with nearly 2000 round, brilliant diamonds, dangling from a 26" 22K chain. One of the decks features a diamond depiction of Jesus, while the other features a diamond cross. If Skateboard P had a signature chain, this might have been it.
In case you missed it, Humberto Leon commemorates the launch of his second restaurant with a merch collection.