Netflix's Upcoming 'Squid Game: The Challenge' Reality Series Reportedly Dangerous With Contestants Stretchered off Premises
"It was like a warzone. People left in tears."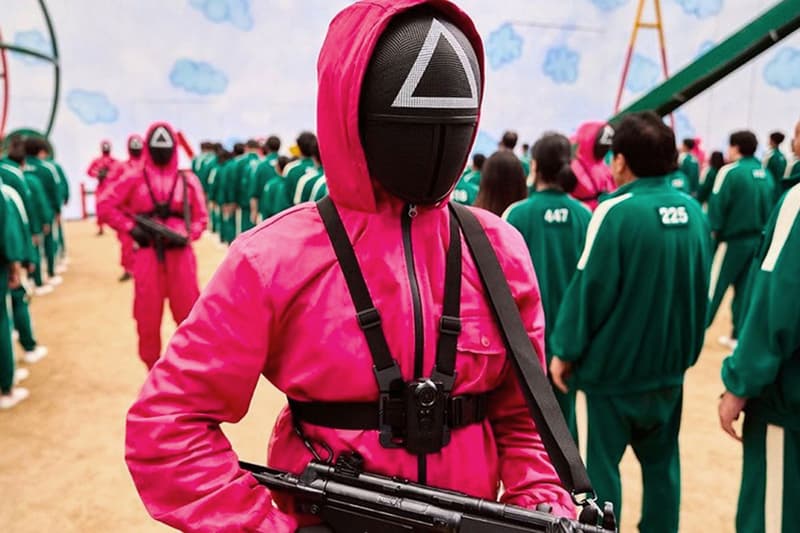 Netflix has found itself in a position to defend its upcoming Squid Game: The Challenge reality series, following dangerous reports that have left a small number of players requiring immediate medical attention.
Earlier this week, The Sun reported that some of the reality show's contestants required medical assistance while the filming took place in freezing cold conditions in the U.K. The new game show is slated to recreate some of the games and challenges seen on the hit South Korean drama and featured 456 people competing for a $4.56 million USD prize. The publication reported that the contestants were in the middle of playing the infamous, "Red Light, Green Light" in below-freezing weather. One player told The Sun, "Even if hypothermia kicked in then people were willing to stay for as long as possible because a lot of money was on the line. Too many were determined not to move so they stood there for far too long." They continued,
"There were people arriving thinking they were going to be millionaires but they left in tears.

It was like a warzone. People were getting carried out by medics but we couldn't say anything.

If you talk then you're out. Some people couldn't move their feet because it was so cold."
Contestants confirmed that "at least one was carried out on a stretcher" while a spokesperson for Netflix released a statement saying, "While it was very cold on set – and participants were prepared for that – any claims of serious injury are untrue. We care deeply about the health and safety of our cast and crew, and invested in all the appropriate safety procedures." Variety reported that only 228 of the 456 contestants made it past the first hurdle to continue through to the rest of the game.
In other entertainment news, Friday the 13th reboot from the original director is on the way.