Muller Van Severen and KASSL Editions Drop Limited-Edition "Pillow" Sofa
Released in sky blue for design label RiRa Objects.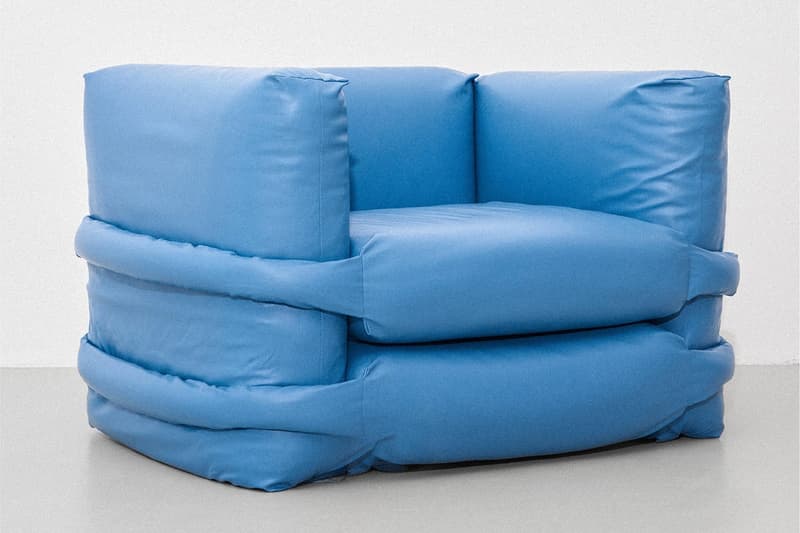 1 of 3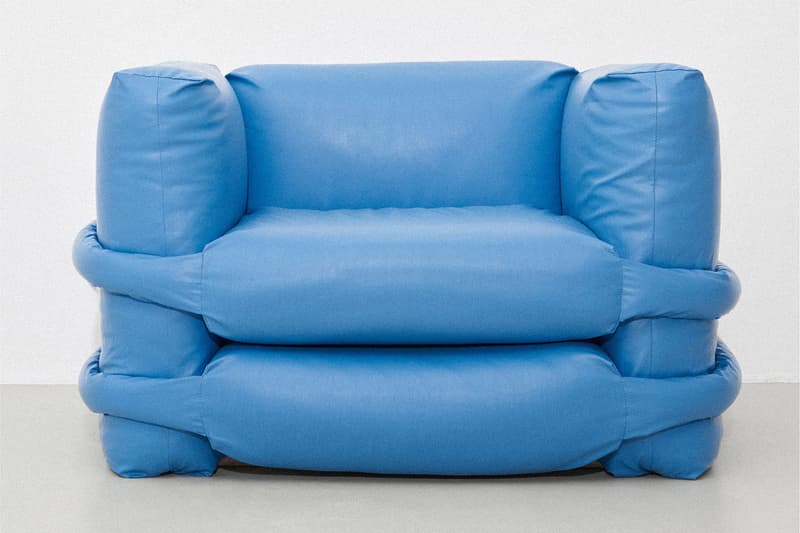 2 of 3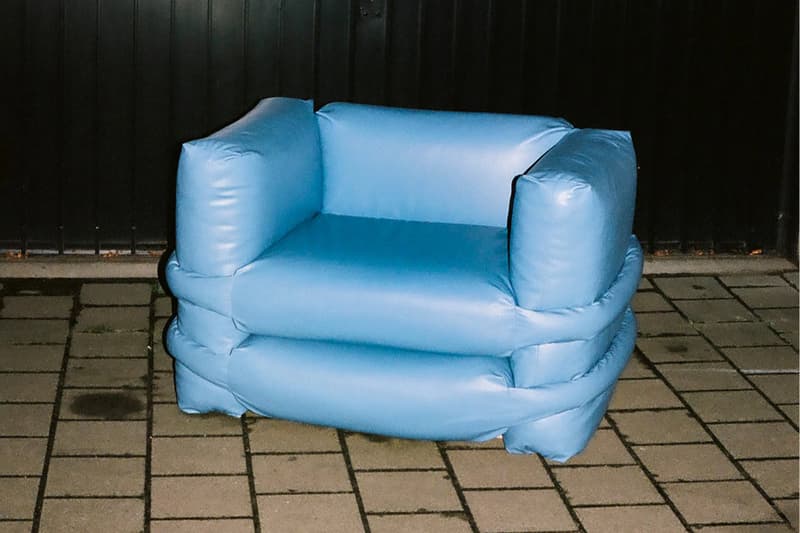 3 of 3
The squishy chair designed by Muller Van Severen for KASSL Editions has arrived in a limited-edition sky blue. Released exclusively by RiRa objects, the blue-hued "Pillow" chair features the same form as the original editions and is crafted from KASSL's signature oil fabric, manufactured by Limonta.
The chair sees two plush cushions stacked on top of one another. These are then strapped around a main frame, which is also upholstered in the squishy fabric, creating a perfect spot to recline in. "If you're familiar with KASSL's puffy pillow bags, you'll recognize that same design puzzled together into a plush place made for resting," RiRa says. "Thanks to its sky blue color, this exclusive model has an uplifting quality. Even when skies are grey, you'll be cushioned by a load of bright blue pillows."
The original Pillow Sofa was designed by Muller Van Severen as a modular system. The first version was produced for a project initiated by Wallpaper* magazine, which saw designers tasked with creating sustainable solutions both within their own industry and for wider society, but it went on to go into production. "Simple in its execution, the sofa is made of three pillows that attach to each other, forming an archetypal seat and back structure. The cushions are held together by integral bands and feature a playful color palette," the Belgian designers said at the time.
The RiRa limited edition Pillow Sofa will be sold in a run of 75, each priced at €4,500 (approximately $4,895 USD). Take a closer look at the collection above, and for more design, check out the latest collection of furniture and homeware from Pulpo.