Aptera Has Officially Finished Its Solar-Powered EV
Introducing the Launch Edition Aptera.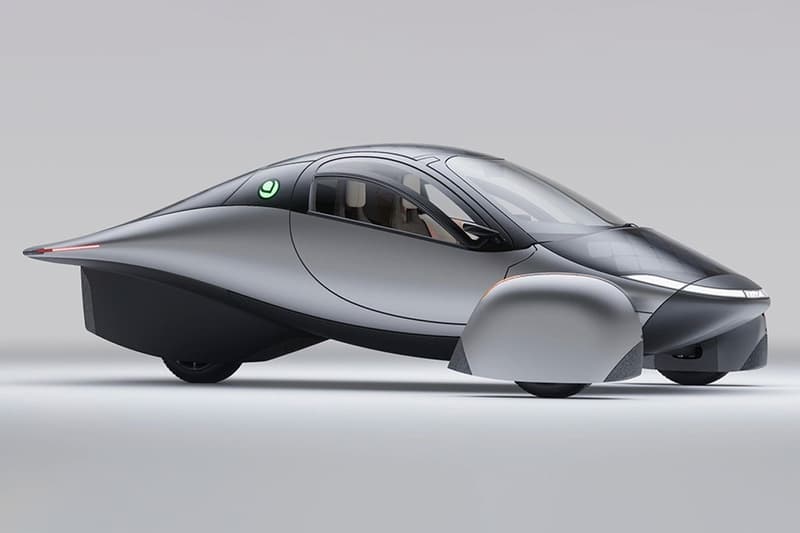 1 of 2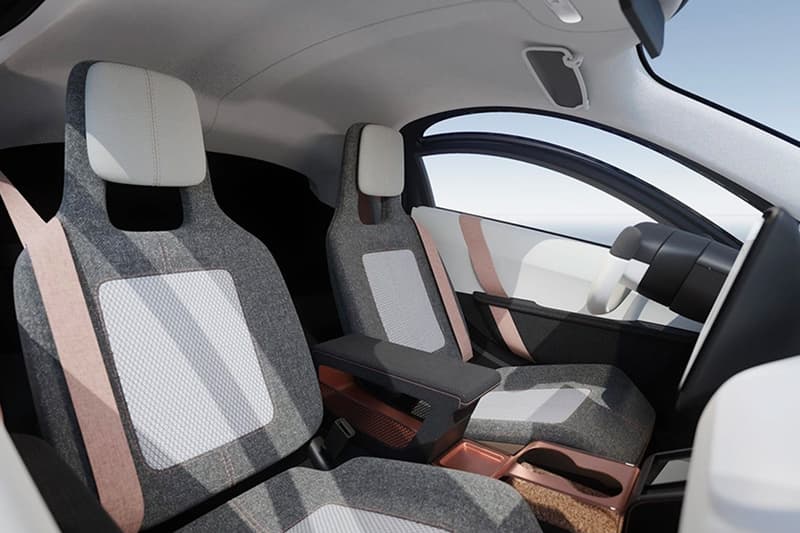 2 of 2
Since the reveal of Aptera Motors' futuristic three-wheeler back in 2020, the company has officially announced that it is starting production on its solar-powered EV.
Calling it the "Launch Edition," the car is the debut model from the San Diego-based startup. While the Launch Edition Aptera is not all that different looking from the car that was initially teased in 2019, the sleek teardrop shaped-car and its two fenders over the front wheels feature a two-tone finish. The car also comes with a dynamic lighting package and welcomes owners to add their own custom changes to the vehicle. With a drag coefficient of 0.13, the EV is more aerodynamic than its rival, the Mercedes-Benz EQXX which only has a drag coefficient of 0.17. Like the exterior, the interior all sports a minimal and clean aesthetic, including two screens and a steering wheel in the front.
Truly designed as the car of the future, the car is able to sprint from 0 to 60 mph in just four seconds and hit a top speed of 101 mph. The Aptera Launch Edition is most known for its efficiency, traveling at least 400 miles with a single charge. Although less than the Lucid Air, which allows for a range of 520 miles on one charge, the car's vehicle is completely sun-powered, with the vehicle's nose, roof and rear hatch lid are lined with 700 watts of solar panels. As long as the car is under the sun, it can generate up to 40 miles of range per day. It is possible for the driver to go weeks or even months between charges but a bigger battery pack is in the works to push the car's range closer to 1,000 miles.
In a statement, co-founder Steve Fambro said, "We've solved the equation for a more efficient way to travel by harnessing the power of the sun, and we're excited to introduce our Launch Edition vehicle to the world. Our tireless efforts have resulted in the Aptera vehicle, which can take you where you want to go using the creative energy directly from our sun and efficiently converted into free movement." Inside EVs reports that the car is ready for production and the design is finalized, the company still needs to raise an additional $50 million USD before it begins building its first car. Currently Aptera has alread raised $85 millionn USD and intends to uild just 5,000 examples of the Launch Edition. There is already 40,000 reservations for the car.
Meet Aptera's #LaunchEdition. Now with DC Fast Charging standard. ☀️? pic.twitter.com/x54LSs4qpY

— Aptera (@aptera_motors) January 24, 2023
In other automotive news, Audi's new Activesphere concept integrates mixed reality headsets.