J Hus Announces That His Third Studio Album Is Coming in 2023
A long-awaited return is on the horizon.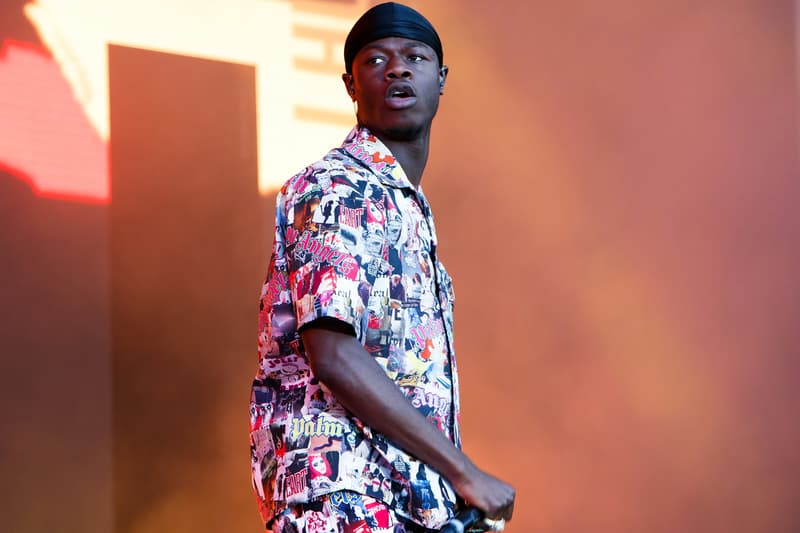 Following the release of his last critically-acclaimed album Big Conspiracy in 2022, J Hus has announced that a new album is on the way — and it's expected to release later this year.
The East London artist's debut album Common Sense reframed British rap, bringing a combination of grime, afrobeats, jazz instrumentation, and much more. The project also brought UK smash singles "Did You See," "Plottin," and "Bouff Daddy" — records that kept labels, execs, and fans alike eagle-eyed and excited for what was to come next.
Two years later, the musician released Big Conspiracy — after being released from prison — and he announced his new music and freedom on stage with Drake at the 02 Arena in London. The album led with singles such as "Must Be" and "No Denying" while the project as a whole was packed with playful guitar licks on records such as "Helicopter" and "Big Conspiracy." Hus' instrumental choices also evolved over his second album, opting for more straight-up hip-hop productions, complemented by risky flows and structures — yet it all tied together seamlessly.
Now, Hustla Baby has confirmed that his third album is now completed, and it should land in the middle of this year. After recently presenting the news on Instagram, the rapper wrote: "The women in my life remove the confusion. They tell me to f*ck the p*ssy sh*t and let them have it. Go insane on dem. KDA. Album out mid-year and visuals. I'M BACK."
View this post on Instagram
In early 2022, producer Jae5 — who has been a close collaborator with Hus over the years — teased that the album would be dropping on January 15. "U know what fu*k it. Hus album dropping on the 15th Jan. Now u guys know u can free me," he tweeted.
However, the rumors were soon squashed by Hus' management who replied, "Ignore him please guys, it's clearly a slow day on social media."
While no official date of a new J Hus album has been announced, be sure to keep locked in for updates. In other news, BLACKPINK's Jisoo is set to release a debut solo album in 2023.